Winter menu ideas to brighten up the darker days
As the leaves fall from trees and temperatures drop, there is an irresistible pull to more robust flavours and belly-warming fare. After the abundance of summer and its subtleties, we crave the comfort of hearty hotpots, earthy soups, root vegetables, winter spice and booze-boosted desserts. And as vaccination rates rise and consumers become more comfortable socialising outside of their homes, Deloitte's annual holiday retail forecast predicts a rise in restaurant services this festive season. Put your business front of mind with simple seasonal switches and consider these winter menu ideas.

1. Serve up seasonal soups
Goodbye gazpacho, hello winter warmers. Really it's mushroom soup that bridges the autumn gap from summer to winter, and from there on in, we are truly in soup season. French onion soup, chicken noodle, spiced sweet potato, butternut squash and minestrone are all classics but your choices will depend on the cuisine type you specialise in.
Whatever the combination, remember soup is an easy item to upsell and cross-sell, so ask servers to offer a range of sizes — e.g. 12oz and 26oz but with snappier names — and when customers order sandwiches, ask if they'd like to add a cup of soup on the side. Or if soup is the main event, try serving it in an edible bread bowl, Icelandic-style.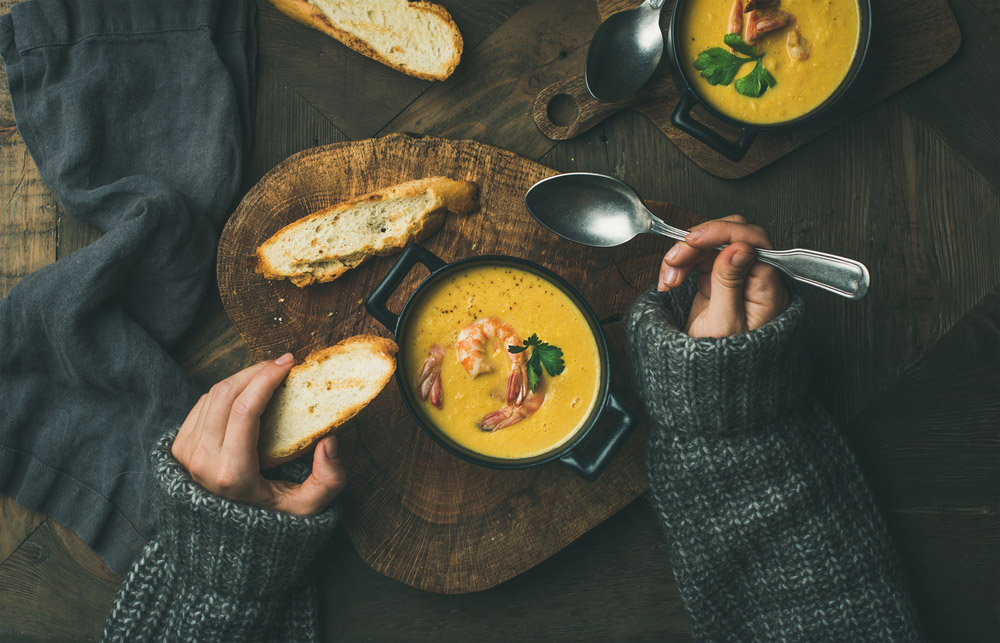 2. Simmer hotpots
Hotpots or stews are a great way to redirect food waste, as you can use leftover bones and vegetable scraps to make stock. You can roast whatever veg is lying around to include and you can use up quarter bags of pulses and pasta by chucking them in too. With a food waste approach, each stew can be totally unique, and it never needs to taste like a compromise.
Add dried porcini or shiitake mushrooms as flavour bombs, roasted garlic or caramelised onion for extra oomph, and allow plenty of simmering time with a combination of spices, herbs, pastes and sauces. With consumers more aware of food waste than ever, it could even be worth marketing your menu item as a more sustainable 'Scrappy Stew', but do qualify it with information on how much redirected food waste it uses.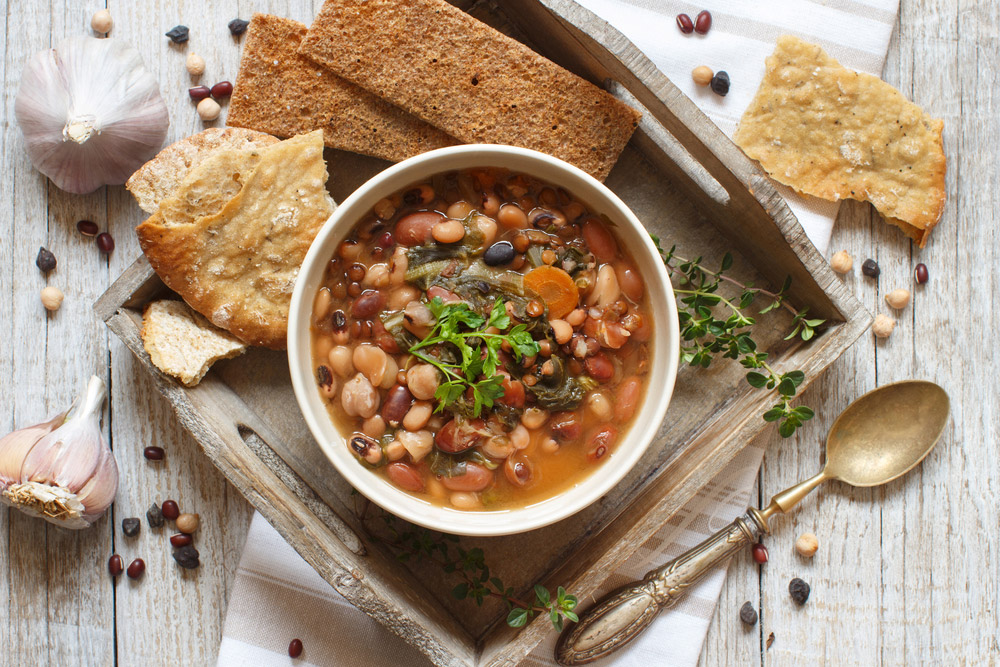 3. Mull over maple
Starbucks have really driven a taste for seasonal hot drinks over the last two decades, with their Pumpkin Spice Lattes paving the way to an ever-expanding pumpkin-based menu that now includes cold brews, cookies, muffins, and scones. It's been a profitable move — they sell 424 million Pumpkin Spice Lattes worldwide — and its flavour profile has been tweaked and replicated across the industry. As a trend-setter, all eyes were on their autumn 2021 menu, in which they introduced a salted maple latte. Could this be the hot drink of the future? The sales stats will tell.
4. Have a pantry menu
During the pandemic, many restaurants generated revenue through grocery, pantry and meal kit sales. It's a trend set to continue. The Speciality Foods Association (SFA) say that early reports indicate that food gifts will rise this year as more people have been cooking from home. No doubt you've someone in your life who espouses the virtues of a really good olive oil, a particular brand of pasta or balsamic vinegar, or swears by a particular seasoning or sauce. Maybe that person is you. And while your restaurant may be a while off bottling and retailing its own cult-following sauce, you can easily stock products with a long shelf life, from suppliers and local producers you rate and trust.
No one needs another lecture on why eating seasonally is best, so we'll keep this brief. Seasonal eating reduces environmental impact, supports local producers, is healthier and cheaper, and the produce simply tastes better. Throughout winter look to beetroot, celeriac, kale, spinach, parsnips, leeks, carrots, cauliflower, broccoli and brussel sprouts, and introduce them to your winter menu where it makes sense. If sourced hyper-locally, update your menu with the location or producer name. Customers love to see it.

6. Switch up your seasoning

Before we had a global supply chain, the dearth of fresh produce in winter meant people relied on hardy herbs and spices during the cold months to liven up their dishes. As well as sweet spices that sing of the season, like cinnamon, nutmeg, cloves and anise, there are also woody herbs like thyme, rosemary, sage and sorrel. All of these can add strong flavours to dishes, and only require very small quantities.
7. Elevate comfort food classics
Comfort food means different things to different people. Often comfort food sparks a feeling of nostalgia, home cooked meals or being looked after. In many cultures this means foods high in carbs/sugar, fat or salt, which stimulate the brain's reward system. Mac and cheese, lasagna, pizza, ramen, pies and ice-cream are all commonly called comfort foods, but comfort food can also be a restorative miso or chicken noodle soup, curry or a cottage pie that reminds you of a caring relative.
Again, depending on the cuisine type you offer, your comfort food offering will vary. In unsettling times, comfort food has a clear pull, so it's appeal is set to continue. So much so that NBC asks: As comfort food takes over, will we ever want white tablecloth dining again?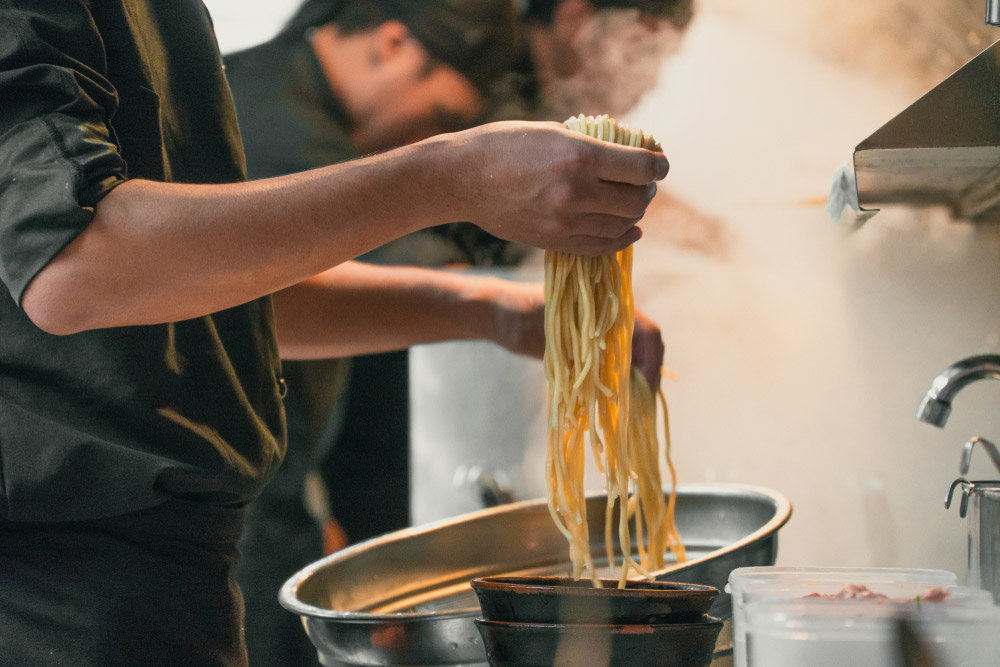 8.'Tis the season for boozy desserts
As the party season of December fast approaches, many restaurants are adding sweet winter warmers, with a kick, to their menus. Think red wine prunes, tiramisu, rum and raisin bundts, brandy cream, panettone, cider doughnuts and bourbon pecan pie. It's not a new idea, but it works. Alcohol can enhance or deepen flavour, add moisture and also helps preserve cakes. But they're not for everyone, especially not children, so be careful they don't dominate your menu either.
9. Embrace holiday flavours
There's some flavours that just hit different in winter. Cinnamon, peppermint, cranberries, hazelnuts, mulled spices and wild chestnuts all come into their own, and can be the star or supporting act to many dishes. You don't need to revamp your whole menu, some subtle tweaks can make all the difference. Add cranberries to salad or cookies, make a protein-rich hazelnut loaf for your vegan customers, or sprinkle nuts on pasta, add peppermint to cocktails, hang candy canes in your restaurant and add mulled spices to sweet pies.

10. Budget for complimentary treats
It's a time for giving, but you don't need a big budget to make your customers feel special. For group bookings, consider a welcome drink of sparkling wine or a non-alcoholic cocktail. Mix up the traditional mint and bill combo, with luxury chocolates or petit four. If you operate a quick-service restaurant, have individually wrapped chocolates at the counter or pop them in delivery bags. Have regular customers? Reward them with an end-of-year 'thank you'; a complimentary drink or dessert can go a long way.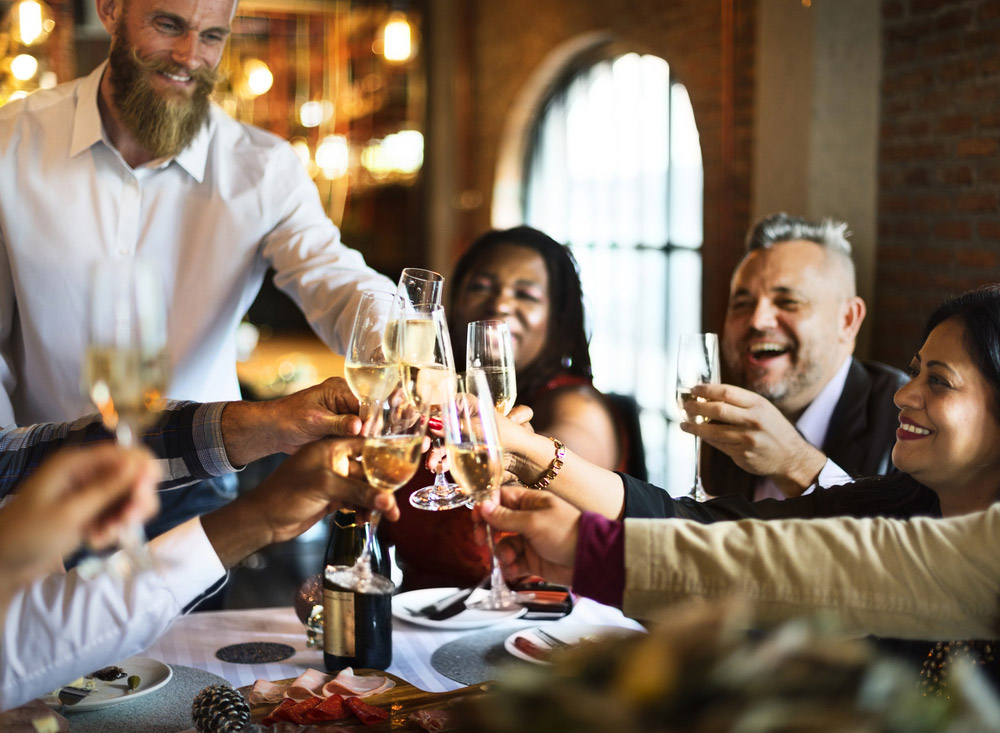 Considering QR code menu ordering for the busy party season?
Talk to sales