Takeaway and food delivery essential service in Ireland, can stay open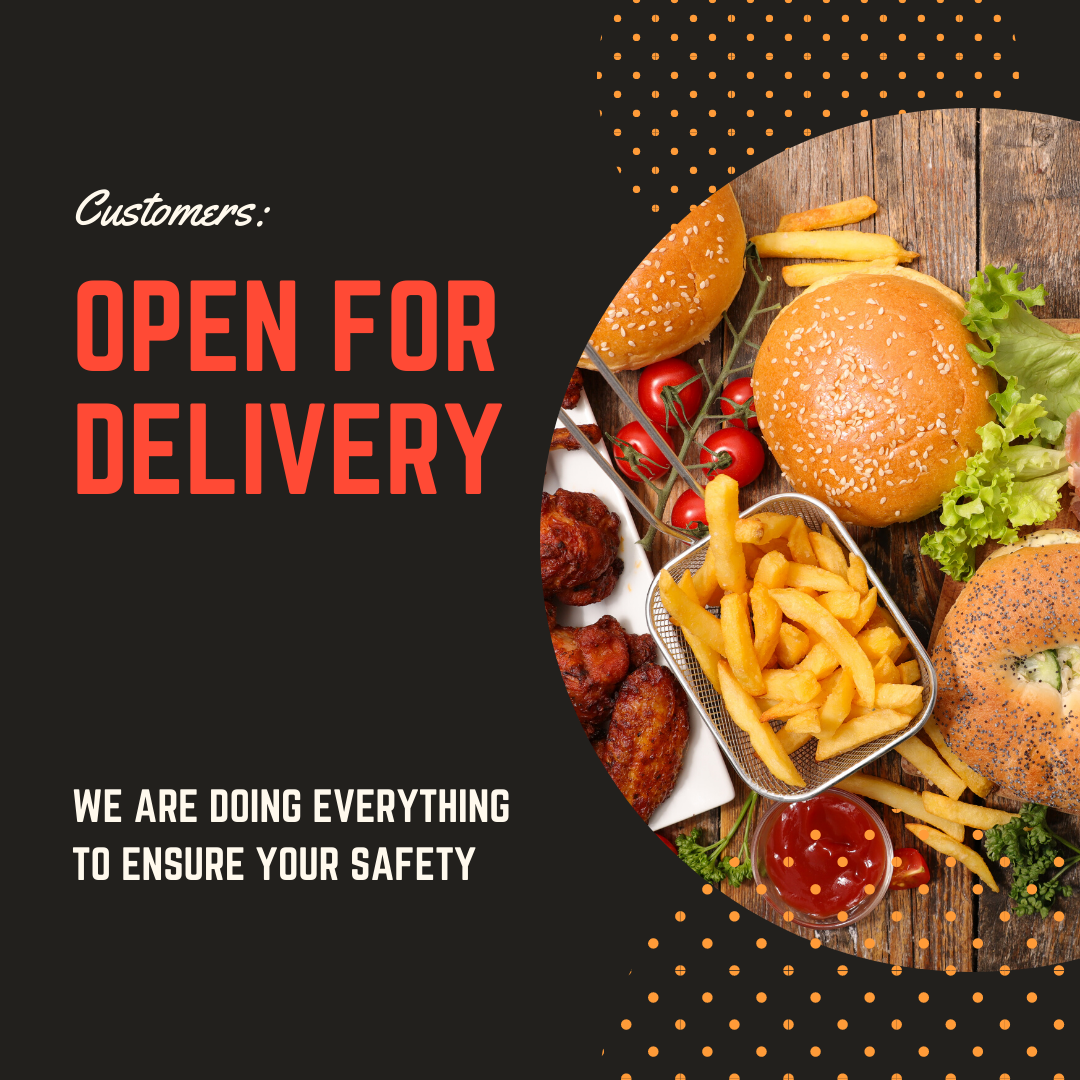 Takeaways and food delivery are allowed to continue operating in Ireland despite strict new measures announced by the government on Friday.
To provide further clarity on what businesses are considered essential services, the Irish Taoiseach (Prime Minister), Leo Varadkar, confirmed on Twitter on Saturday morning that takeaways could remain open during the emergency and he advised people against stockpiling food.

The news will come as a welcome relief to all restaurant and takeaways businesses across the country who have been hit hard by the crisis. It should also signal to other hospitality businesses, such as hotels, that there is an opportunity for them to survive (and maybe thrive) if they pivot to an online ordering model.
The advice from the Irish government is that "all Essential Retail Outlets are encouraged to provide online services where that is possible and appropriate to minimise footfall". Full details from the government are available here.
Order online and click & collect should be your primary call to action right now as it will keep your staff and customers safe. Essential retail outlets are directed to implement physical distancing measures if offering collection.
Forced to close their doors to dine-in customers, more and more restaurants are switching to a collection or delivery-based business model in a bid to maintain revenue during the COVID-19 pandemic. Many of our customers have remained open throughout this crisis and are getting a high volume of orders. By remaining open for collection and delivery you have an opportunity to emerge from this crisis with your business in tact. One Flipdish customer, Tuk Tuk Indian Street Food in Edinburgh, Scotland has seen its online orders exploding by 1,300%.
With so much uncertainty right now, regular and helpful communication with your customers is key. To help you, we have prepared some content for you to post on your social channels to ensure your customers know you are open for business. We want to make it as easy as possible for you to communicate updates about your business to your customers. You can share this content freely on your social media channels. All you need to do is copy and paste to your social media channels. Simple.


Option 1: Covid-19 Open for delivery
Suggested Text & Image
⚠️Covid 19 customer Update ⚠️We are staying open for delivery. Order online and we will deliver your food. Know that it is safe to order food. Research from the World Health Organisation shows that coronaviruses need a host (animal or human) to grow in and cannot grow in food.


Option 2: Delivery only
Suggested Text & Image
⚠️Covid 19 customer update ⚠️ Yes, we are open! For now, it is Delivery only! So please order online or call the store to place your order. Stay safe!


Option 3: It is Safe to Order Food
Suggested Text & Image
⚠️Covid 19 customer update ⚠️ We're open. Takeaways are considered an essential service and we will be providing meals for delivery.


Option 4: Support Local Businesses
Suggested Text & Image
⚠️Covid 19 customer update ⚠️ Local Businesses mean local jobs that support people in your community. So please remember to shop local and online with us to support local families. We thank you for your continued support
We will continue to update you as further information is released by the government. We are here to support you so if you have any questions please get in touch. We are in this together.