New Feature: Partially Applied Vouchers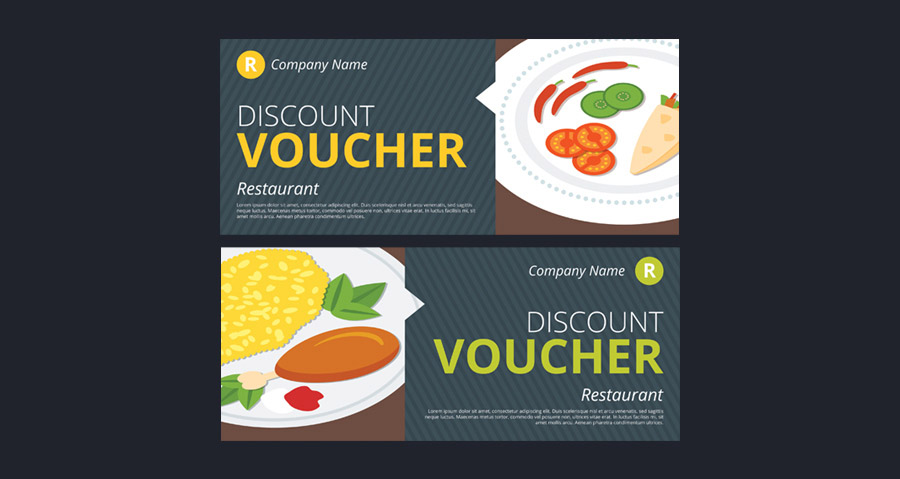 Online Ordering should be built to make it as easy as possible for you to run your restaurant or takeaway. It should be even easier for your customers to order food with you. Now, partially applied vouchers are just one of the things that make online ordering easier, thanks to Flipdish.
Here's how we're making your restaurant's online ordering easier:
Today, we're adding partially applied vouchers to our extensive list of online ordering features. Partially applied vouchers allow you to exclude certain items from discount codes, meaning you won't give a discount against items that are already at a low price.
Check out how this can help your restaurant below.


Partially Applied Vouchers
Many online ordering systems only provide vouchers that apply to the entire cart. Here at Flipdish, we know that isn't the way to run a restaurant. With tight margins, and meal deals to give your customers already amazing value — we know what it takes to make your online ordering a success.
With partially applied vouchers, you now have control over your discounts. From today, you can set items in your restaurant's menu so that discount vouchers cannot be applied. This protects your pricing, and ensures that you will still be around in years to come, offering the same great discounts.
Wondering why you would use partially applied vouchers? Here's why:
Let's say you offer great meal-deal bundles. Since meal-deals give your customers a lot of food for a great price, you want to make sure you're not losing money on your online order either.
You can now work with the Flipdish customer success team, and set your items like meal-deals, and other essential items so that discounts don't apply to them.


Partially Applied Vouchers in Action
Here's a scenario where they might apply, and maybe it's something you've already experienced.
Your customer places an online order for:
2 x bags of chips
1 x cheeseburger
1 x kebab meal-deal
2 x cans of lemonade
You've setup a 20% discount for your loyal customers, because you want to encourage them to use your restaurant's new online ordering system from Flipdish 😄
A 20% discount works for you on most of your items, but the kebab meal-deal is already at a great low price. A 20% discount might put you in the red, and nobody wants that.
By setting that item in your restaurant's menu as excluded from discount codes and vouchers, you're protecting the price so you don't lose money.
The rest of your customer's online order will still receive a discount in the checkout.


What about lump discounts and credit notes?
If you have set items to be exclude from discounts, how they work with other codes will differ.
Lump Discounts
For example, let's say your customer has an order total of €30, and a lump discount of €30. If you don't exclude any menu items, then the full €30 will be used, and your customers' order will be free.
However, if €10 worth of those items is set to be excluded from discounts, then the customer will only have €20 discounted from their total, and will still have to pay €10.
Once the code is used, it cannot be used again. This means that the €10 that wasn't applied, will not be available for future use. We recommend that you tell your customers about excluded items when you're giving out lump discounts. This way, they can make the most out of their lump discount by adding eligible items to the full value of their voucher.
Credit Notes
In the same scenario as above, the €10 that isn't used due to the excluded items, is still available for future use with the same credit note code.


Communicating with your restaurant's customers
If you exclude items from your menu, then make sure that when you promote your discount codes — you let your customers know some items are excluded from your restaurant's discount.
This will prevent unwelcome surprises for your customers, and will keep them happy with the right expectations.
Here's what you might be wondering now:
Are partially applied vouchers the right thing for me?
Offering a 20% discount for your restaurant will keep your customer's happy, but what happens if you partially take it away?
Your customers will still be happy!
Here's why:
A discount is better than no discount. Simple!
You might be thinking — "if I don't give a 20% discount on everything, then customers won't be happy". Your customers understand. Items being excluded from discounts have been a part of online shopping for years, therefore protecting your pricing by excluding some items is no different. Coupons themselves have been around a long time, just look here.
By protecting your pricing, you're still giving a discount to your customers. Plus, it means you stay in business — and a well fed customer is a happy customer. So by staying in business, you'll be keeping your restaurant's customers happy for years to come.
So now onto the last question:


How do I exclude my restaurant menu items from discount codes and vouchers?
First, take a look at your restaurant menu and consider the items that you can't afford to give a discount on with your online orders.
Then, get in touch with Flipdish using the support email address on your order SIM printer, and we will help you to exclude those items.
Are features like partially applied vouchers (that allows you to exclude items from discounts) something you want for your restaurant? Then get in touch with Flipdish and discuss our online ordering platform today.