New York bagel shop Bagel Point grows digital sales 900% with Flipdish
"Pre-COVID, we would probably do 20% in online orders and 80% would be in-house, but things kind of have flipped. Customers are now ordering online."
– Sam Kaplan, Bagel Point co-owner and operations manager

Brooklyn's Bagel Point wasn't open too long before Covid-19 hit. In the summer of 2019, the shop completed extensive renovations — taking over three storefronts — and opened doors selling organic, water-boiled bagels stuffed with 25 varieties of made in-house cream cheeses. Though the shop had used third-party food ordering apps before, Bagel Point's forward-thinking manager saw an opportunity.

Watch Sam explain how Bagel Point has changed their business with Flipdish:

We asked Bagel Point co-owner and operations manager, Sam Kaplan, about his experience of working with Flipdish and for his advice about growing his growing digital sales.
1. Move away from third-party food delivery platforms

"We're using third-party delivery apps less," says Sam. "This is because of Flipdish; we've been able to promote our own app. We've been creating flyers and putting them into customers' bags who have come from third-party companies."
It's been good both ways. The business doesn't pay high marketplace commissions and the prices are better for the customer.
"Even when they capped the law at 20% for commission, some third-party companies increased their marketing fees and stuff like that, so it still goes over 30%," Sam says.
"With Flipdish, we've been able to reduce our costs and more customers are ordering directly from our website and app. The savings have been significant. "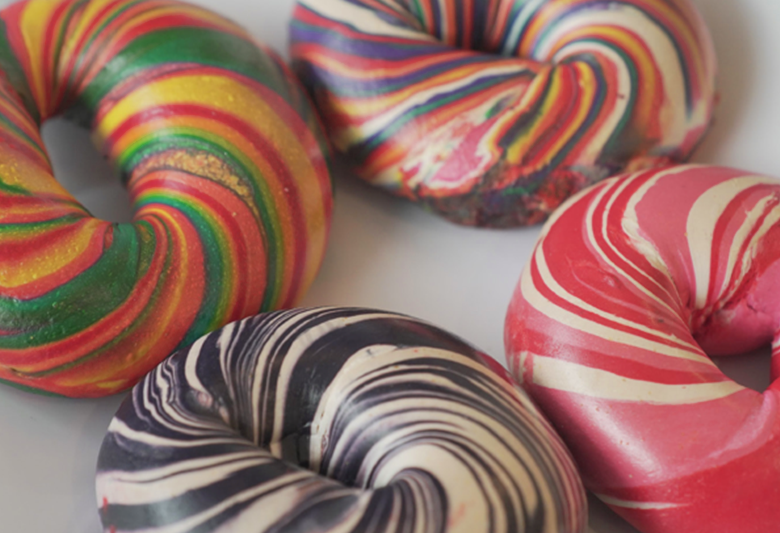 2. Grow your customer loyalty with your own food ordering app
By owning its own data, Bagel Point has been able to build its own customer loyalty program.
"Customers love to shop local, so they want to support their local bagel shop. And if there's a way to go to us directly, and cut the middleman, and cut the commissions, then why not? That's what customers are looking for."
Customers get 30% off their first order through the Bagel Point app, and every tenth meal is free. Bagel Point's database now has 1,384 customers who love to support local and it is constantly growing.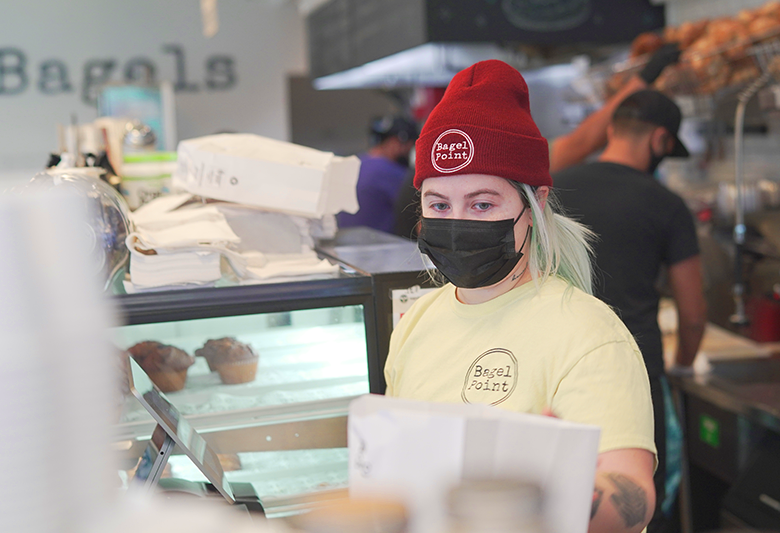 3. Dedicate time to get online and the rewards will follow
As a co-owner, Sam puts in long hours — often 12 to 15 hours a day. Setting up and tweaking Bagel Point's menu online took a couple of hours a day, for a month.
Sam explains that this is because a bagel shop has so many menu items. Bagel Point offers 45 types of bagels and 25 cream cheeses, all made in-house, plus 50 toppings. There are vast potential combinations.
"Bagel shops are not easy operations. There are so many menu items as people want to choose different ingredients and add different toppings. Everything is customised."

4. Keep on top of online menu changes
Add to this, the menu is always changing with the seasons and the holidays. Bagel Point will have a St Patrick's Day bagel and an Easter bagel, for example. In fall, they'll have pumpkin spice cream cheese and pumpkin spice chai and coffees.
The diligence has paid off. "We're doing around 600 orders a day on the weekend. I don't think we are one of the busiest bagel shops, we are the busiest online bagel shop in New York, if not, restaurant."
Oh, and those colourful bagels? Unicorn, Spiderman, rainbow and zebra ones. Plain bagels, dyed and with about 5% vanilla flavour.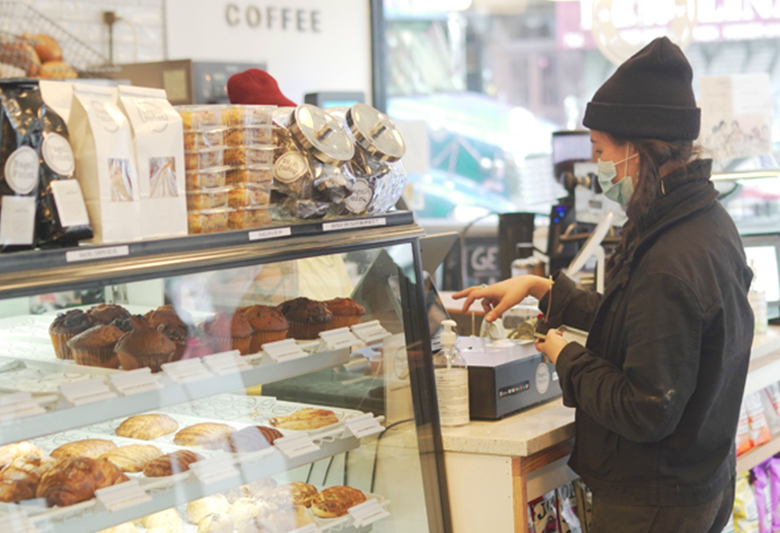 Get started with online ordering for your busines today
Talk to sales