Down but not out: Why lockdown takeaways could present a positive long-term opportunity for restaurants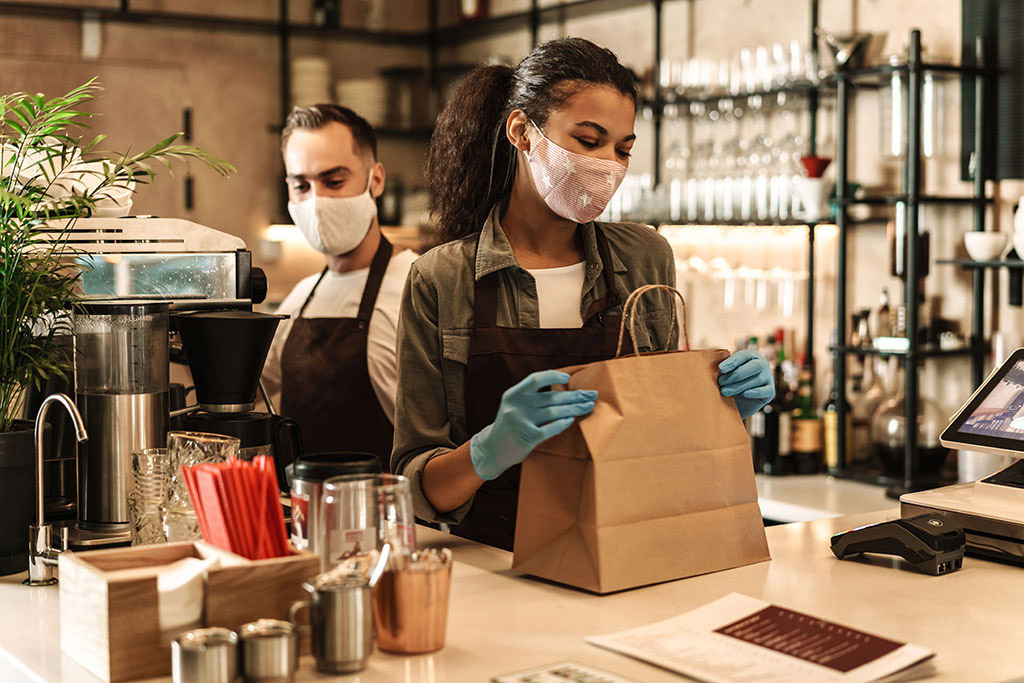 Recently, the UK government announced that the country would be plunged into a second national lockdown, and that restaurants and pubs must close their doors to customers once again. Naturally, this has been a huge blow for hospitality industry professionals all across the country. Many have been fighting a battle to survive these challenging times so that they can begin to thrive again when Covid-19 no longer casts its shadow over the hard-hit industry.
New lockdown rules will undeniably present hurdles for restaurants and pubs, but with the correct strategy, they can keep operating. As with the first national lockdown, businesses can still remain open for takeaway and delivery, which presents owners with a source of revenue throughout the coming weeks if they can attract customers and encourage a higher spend with each takeaway.
This time round, the pivot to takeaway will not be so alien as many businesses, from the humble village pub to high-end restaurants, proved their resiliency during the first lockdown by introducing or investing further in their delivery offering as a means to stay afloat. Even once restaurant doors opened to customers once more, many kept up their takeaway service as an extra revenue channel and as a way to reach customers who preferred to eat in the comfort of their own home.
And while the takeaway service may be familiar to many, for those businesses who decided against a takeaway service earlier in the year, this second lockdown presents a valuable opportunity to adapt to current hospitality rules and consumer needs.
The demand for takeaway is healthy: not only do consumers value the convenience of a takeaway service, restaurants and pubs are at the heart of many communities throughout the UK, and customers who love their local restaurants have historically rallied to support them during times of hardship like during the first national lockdown. Orders of Chinese and Indian food more than trebled from March to April at the start of the first national lockdown, whilst fish and chip shop orders doubled. If this lockdown is anything like the last, the takeaway trend is only set to continue.

But takeaway service should not be seen as a short-term lockdown fix. Both the takeaway veteran and the novice can benefit long-term from investment in takeaway offerings, whether they integrate the service into their website or have their own takeaway app.
Customers generally spend more when ordering food on digital platforms than they do with in-person transactions. Many customers are comfortable adding more items when they're placing an order by themselves and have plenty of time to browse before making their choices. Simply having an online or takeaway app offering already drives up revenue.
But to boost revenue further and drive up order values restaurants could consider meal deals, bundles and set menus or offer customer loyalty schemes and discounts to build trusted relationships and keep local supporters ordering more frequently. If using an online platform, businesses can quickly look at analytics to see if these tactics are effective and adjust as necessary. Importantly, with an online takeaway service, restaurants have the ability to take control of their business and have a guiding role in pushing sales and retaining customers despite initial feelings that control has been taken away by the lockdown announcement.
To turn the key and lock up after the last service this week will undeniably have been difficult for restaurant owners, but with the correct strategy, these local heroes will be able to keep revenue flowing while providing for their local community. The future may be uncertain, but businesses that can adapt to lockdown measures and adopt a future-proofing mindset will be more prepared to cope with any further Covid-19 curveballs, build a broad and loyal customer base, and emerge after the pandemic, ready to flourish.

This article by Fionn Hart, Flipdish UK Country Manager, first appeared in CLH Magazine.