As the restaurant labour shortage continues, many are looking to kiosk technology to help
In its annual analysis of the global jobs market, the Geneva-based International Labour Organisation say 8.8% of working hours were lost in 2020 relative to the end of 2019, equivalent to 255 million full-time jobs. Retail and hospitality were some of the hardest hit sectors.
There are a number of contributing factors to the current labour shortage across the world, including the fear during pandemic of customer-facing roles, people moving out of cities and towns, and staff leaving restaurants for other industries.
The labour gap has become an acute problem for small and medium-sized businesses in particular, who have had to adjust hours and services, or introduce higher prices for consumers. In some instances, potential employees are being paid just to show up for an interview.
Several restaurants are turning to technology to help address the employee shortage — continuing a trend that began pre-COVID when fast food chains began using self-ordering kiosks and other automated tools to help streamline efficiencies.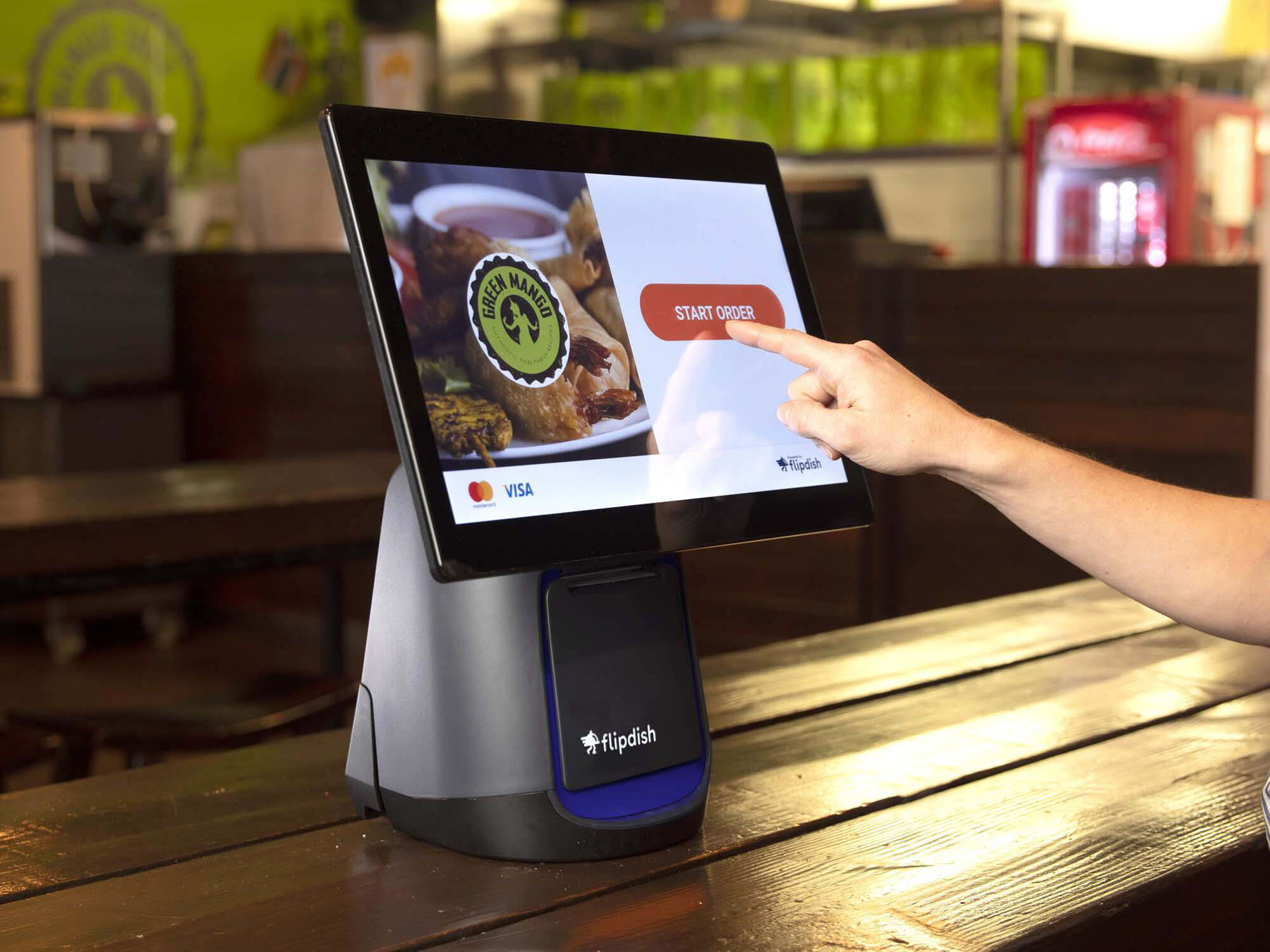 Self-service kiosks help optimise labour
Introducing self-service kiosks doesn't mean you can or should have no counter staff, but it does give you the flexibility to move employees around as needed. Instead of a set number of employees taking orders and scheduling more people for busier shifts, the kiosks lighten the workload so you can reallocate staff to stations that are falling behind. Do remember, for the first few days, weeks or months after deploying self-service technology, you'll need one or two employees monitoring the kiosks and assisting customers entering orders for the first time.
Kiosks allow for smarter staffing decisions and allow restaurants to move employees from behind the counter to roles such as dining room greeting, delivery, and cleaning. As a result, more staff time is spent actually improving the guest experience, versus inputting an order, which is is always good for business

Customers as their own cashier
Despite the lack of human touch, it seems most guests don't mind serving as their own cashier at their favourite quick service or fast casual restaurant. Not only are they spending more on each order, but their total order times are up to 40% faster than a standard in-person order.
Technology is not as charming as people, of course, but can make business sense. Kiosks and other digital ordering options are the perfect answer for guests who are still concerned about COVID. They are always upselling, and can introduce guests to new menu items.
Although improving the bottom line is important, adding kiosks and other contactless digital ordering options is not meant to completely replace the human element. If anything, adding self service technology should free up your valued employees to provide the best guest experience imaginable.
Restaurants like McDonalds and Subway have been leveraging kiosk technology for higher profits, more accurate ordering and streamlined operations for years now. It's easy to see why other restaurant brands are getting onboard with kiosk technology.

Flipdish has a range of kiosks to suit your business needs, all pre-loaded with our market-leading digital ordering solution.