10 tips to successfully manage a fleet of restaurant food delivery drivers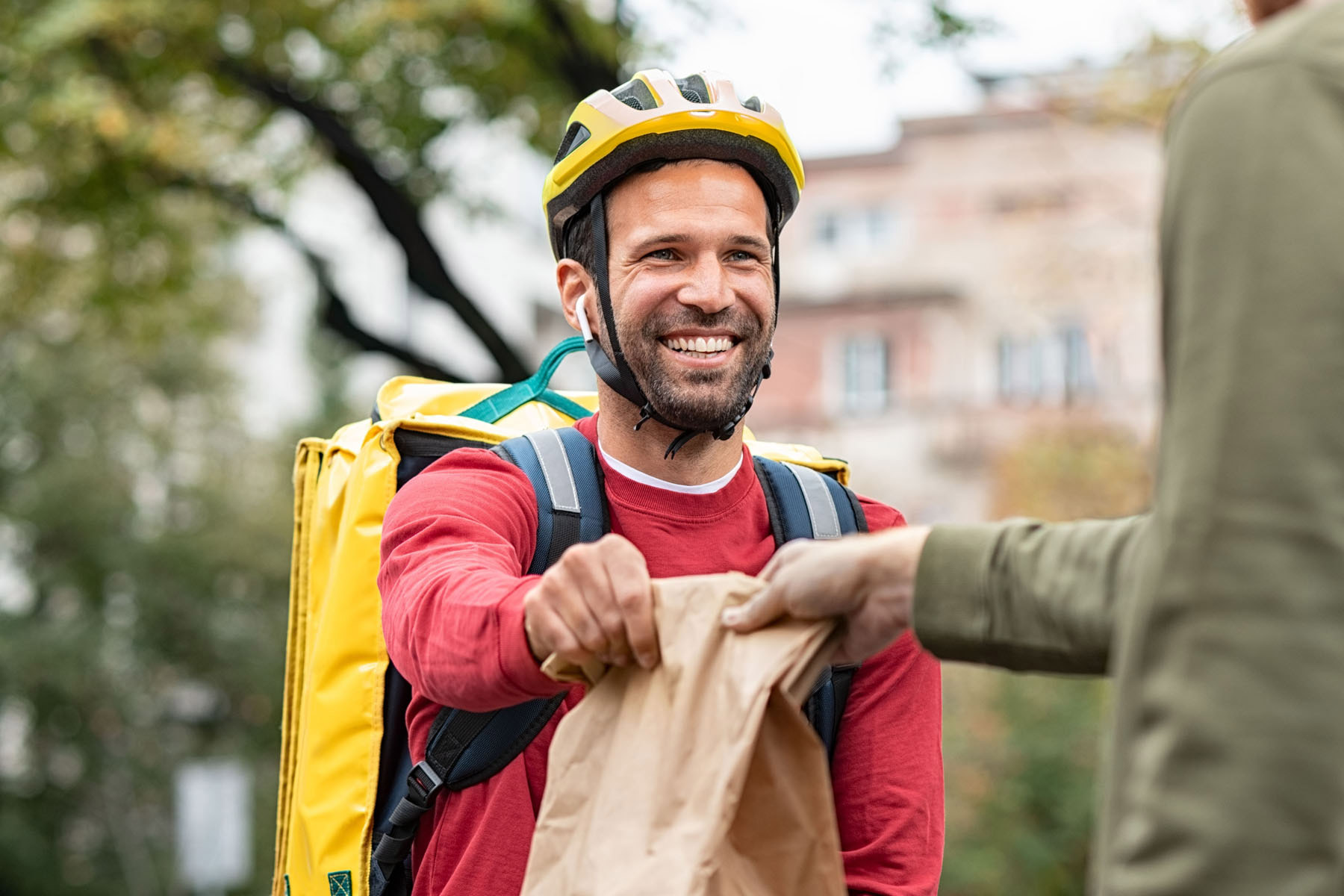 In many cases, the first human contact your customers have with your brand is through your food delivery driver. It might actually be the only human contact. It's important that these interactions between the driver and the customer are always positive.
Keeping your drivers and riders happy in their role goes a long way to ensuring the customer experience is up to the mark when they deliver your food. If your delivery drivers are happy, your customers will be too. You will also see the long-term benefits of retaining valuable staff members and building strong morale in your team.
So, here are 10 top tips to keep your food delivery drivers and riders happy, helping you to deliver the best online ordering experience possible for your customers.


1. Offer good training
Your food delivery driver will often be the last face the customer sees before they tuck into their takeaway - you want them to leave a positive impression. Providing regular, high-quality training sessions for your drivers will help to ensure they and customers are satisfied with the delivery experience.
Training might cover areas such as how to handle food safely and how to communicate effectively with customers. On top of the delivery duties, an added bonus might be to provide free workshops to drivers covering other areas of their lives. You could engage a financial advisor or dietician to provide free advice sessions for your fleet.


2. Provide PPE for delivery drivers
With the challenge of COVID-19 still very much upon us, it's worth remembering that food delivery drivers are key frontline workers. It's vital to provide the resources to make sure they stay safe and healthy, with the virus still a major threat to them and customers.
Providing drivers with free PPE, including masks and gloves, helps to ensure that health and safety standards are always met when you provide delivery. It also shows that you care about the health and wellbeing of your drivers.


3. Organise vehicle safety checks
This is another key way to help your drivers. Check with your local authorities to see if they offer any free vehicle checks. If so, you could organise to get checks carried out. Alternatively, you could organise and pay for vehicle safety checks from your budget. This will ensure your food delivery drivers are safe on the roads and can continue delivering to your customers on time.


4. Enable tipping in your website or app
The ability to earn more for working harder is a benefit that is often overlooked, but in fact tips are a crucial source of earnings for many food delivery drivers. If you are using the Flipdish online ordering system, make sure that the 'Accept tips online' feature is enabled in your portal, so you can return these tips to your drivers. This allows you to pass the extra reward from your customers on to your valuable fleet.


5. Offer drivers discounts on your food

Many restaurants offer this perk to their in-house staff, but forget to extend it to drivers. A simple employee discount on your food is a small reward to show your appreciation for drivers and boost goodwill. And they also learn firsthand about the amazing food that they are delivering!


6. Provide good-quality delivery equipment
There's nothing worse for a food delivery driver than a delivery bag with a broken strap or other faulty equipment. It just makes doing the job harder for them. You should conduct regular checks to your driver equipment, and provide any necessary replacements. This means they have the right tools to deliver food as easily and efficiently as possible.


7. Let food delivery drivers sport your swag
Drivers and riders can proudly show off your brand and restaurant by sporting some swag while out on the job. Providing them with a full uniform, or branded jackets, T-shirts and sweatshirts, allows drivers to work comfortably. It also helps to show off your branding to the community and your customers.


8. Make it easy for them to find your customers
This is vital, both in terms providing efficient delivery and ensuring driver satisfaction while they work. Flipdish's geolocation tracking ensures that customers enter their exact address. We also integrate with apps such as Vromo and other delivery providers to make it easy for your drivers to find your customers and deliver straight to their door.


9. Include drivers in your rewards programs
Nothing shows appreciation more than rewarding those who contribute to the success of your business. If you already have an 'Employee of the month' program, or a similar scheme, be sure your food delivery drivers are included.
You could also develop other ways to express your gratitude to these road warriors who are out every day delivering your products to customers, such as rewards and bonuses for duration of service or reaching a milestone number of deliveries completed.


10. Provide a strong career path
Whether you're a global blue-chip company or a local food truck, employee churn often depends on the opportunities you provide to your employees. They want to know that they can learn and grow within your organisation.
Ask and listen to your delivery drivers to see what their plans are in the role and if they are interested in being a part of other parts of the business. When you find drivers who are looking to move or grow within your organisation, help them to do so by showing them a career path with good prospects. Other drivers will then see that there are good prospects available to them, which is a great motivation.


Grow your food delivery business in 2021 with Flipdish online ordering