The software dilemma: Why the Flipdish system is so appealing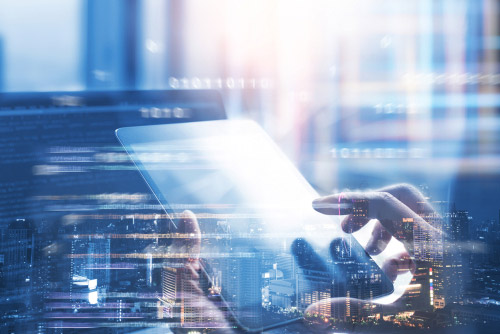 Going digital is something of a no-brainer for restaurant owners and operators these days. Online ordering presents a huge opportunity for revenue growth, while the reality of COVID-19 is also putting new demands and limitations on how businesses can operate.
However, while bringing in digital ordering may be a simple decision, the more difficult question is how exactly to introduce it. How do you choose the most suitable software for your hospitality business? There's a lot to consider in making this choice.


The digital ordering software options
We provided guidance on the various options in a recent blog post, which looked at the three main models for introducing software. We recommend that you read that post for a more detailed explanation, but briefly, the three options are:
Build your own custom software
Buy software from a specialised tech company
Borrow software by signing up with aggregators/online marketplaces
We also looked at the key factors that go into deciding on a software model - requirements, benefits, cost, time and risk. All of these should be given due consideration in choosing the best route.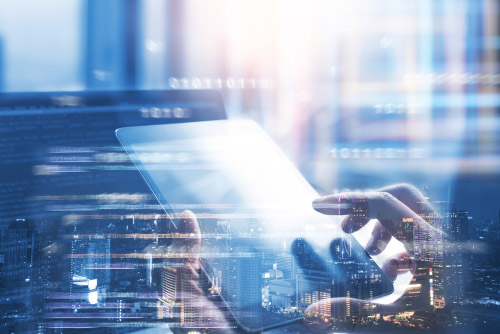 Where is Flipdish in all this?

We fall under the 'buy' option above. Essentially, we have already built a sophisticated and robust online ordering system for restaurants, takeaways and other food businesses, covering both delivery and collection options.
When a customer comes onboard with us, they're buying the use of that system in their restaurant or other hospitality business. They're also tapping into the vast expertise of our team in running the system for maximum benefit.
You can add our ordering system to your current website or we can create a new one for you, as well as setting up a mobile app for you. This model is also known as 'white label' or 'off the shelf' software. It's already built, optimised and ready to go, meaning you don't need to build your own custom software from scratch, or use aggregator platforms (borrowing).
Crucially, our white label software allows restaurants to operate under your own brand name, using your own logo, on your own website and app. More on that and the other benefits a little later.


The pitfalls of building custom software
Companies sometimes need to build their own custom software solutions to meet their individual needs. So they hire skilled web developers to carry out the project. However, this can be a big and complicated undertaking, often involving major time and expense.
For a restaurant or chain, this would mean building the entire system from scratch and then integrating it with your website or app. For the vast majority of businesses, that's not justifiable or feasible, practically or financially. And with such sophisticated white label options available, it's not really necessary either.
There's also a big risk to consider here. You could spend huge amounts of money on software that fails to meet your needs sufficiently or provide the right level of service to your customers. So you're left with outstanding problems and issues, having wasted a lot of time, effort and money. The factors of time, cost and risk stack up heavily against the custom software option for restaurants.


The real threat posed by aggregators
On the other extreme are the aggregators. Many restaurants list themselves on these platforms, probably drawn in by the apparent convenience of it. But you really need to look at the stark downsides of aggregators, mainly around costs and risk.
On the money side, these marketplaces take up to 30% commission on every order, draining huge revenues away - money you could be using to build and grow your business.
Aside from that, your restaurant is listed alongside loads of other similar options on an aggregator app, so you could be unwittingly driving customers towards your competition. There's a real risk of losing these customers for good.
Then comes the damage to your brand. Aggregators sit between you and your customers, breaking that all-important connection. You give away control of the relationship with end customers and valuable customer data to the marketplaces. So you miss out on using this data to power your marketing efforts and grow your base of loyal customers. Your brand suffers hugely as a result.
This all represents a very real and significant threat to the survival of independent restaurants and chains. Large aggregator companies gather data and use it to build up their own brand, while yours is diminished in the process.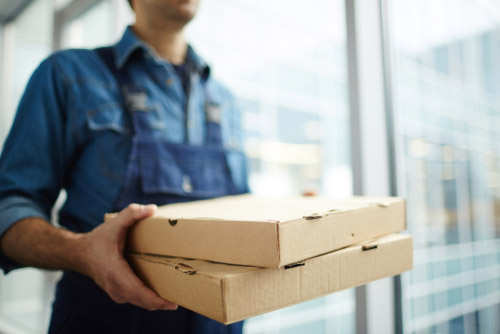 Why Flipdish is the right solution

Between the two extremes of building expensive custom software and signing up to self-serving aggregators is the Flipdish white label solution - the ultimate happy medium! It avoids the major pitfalls on both those ends of the spectrum, and delivers an outstanding service in its own right.
Consider the five key criteria again - requirements, benefits, cost, time and risk. We're confident that our software meets and exceeds all these criteria. Our robust system fulfils all digital ordering requirements easily and efficiently. It also brings major benefits in terms of positive user experience and marketing opportunities. The cost is very reasonable, the set-up is quick and easy, while the risk is very low.
Flipdish also integrates seamlessly with other software you may be using, such as point of sale (POS) systems.
We mentioned above how aggregator platforms actively diminish your brand. By contrast, Flipdish works to continually develop and enhance your brand - while charging a fraction of the fees. Our system does its work in the background while your logo and brand name are front and centre.
We really believe in the performance of our products and our value proposition. You don't have to take our word on all of this - you can read what our existing customers have to say here.
Flipdish covers the full spectrum of digital ordering solutions - branded websites, mobile apps, self-service kiosks and table ordering are all included. It's a robust and reliable system, which delivers a great service for your customers while growing sales.


Build your own brand and grow your sales with the Flipdish online ordering system