Introducing StraightFrom.com by Flipdish
Today we launch StraightFrom.com, a restaurant directory that helps businesses receive orders directly. It helps protect businesses from the threat of marketplaces who syphon away profits, customers and data from the restaurants they work with.
Essentially, StraightFrom.com is a restaurant search engine supporting independent restaurants that encourages consumers to bypass marketplace apps and to order direct from their favourite restaurants.
To use StraightFrom.com, consumers enter their address, click search and are then presented with a list of restaurants in their area offering collection and delivery. Customers can filter by dietary requirements or cuisine type, and can even preview menus on StraightFrom.com before going straight to their chosen restaurant's site to order. It's that simple.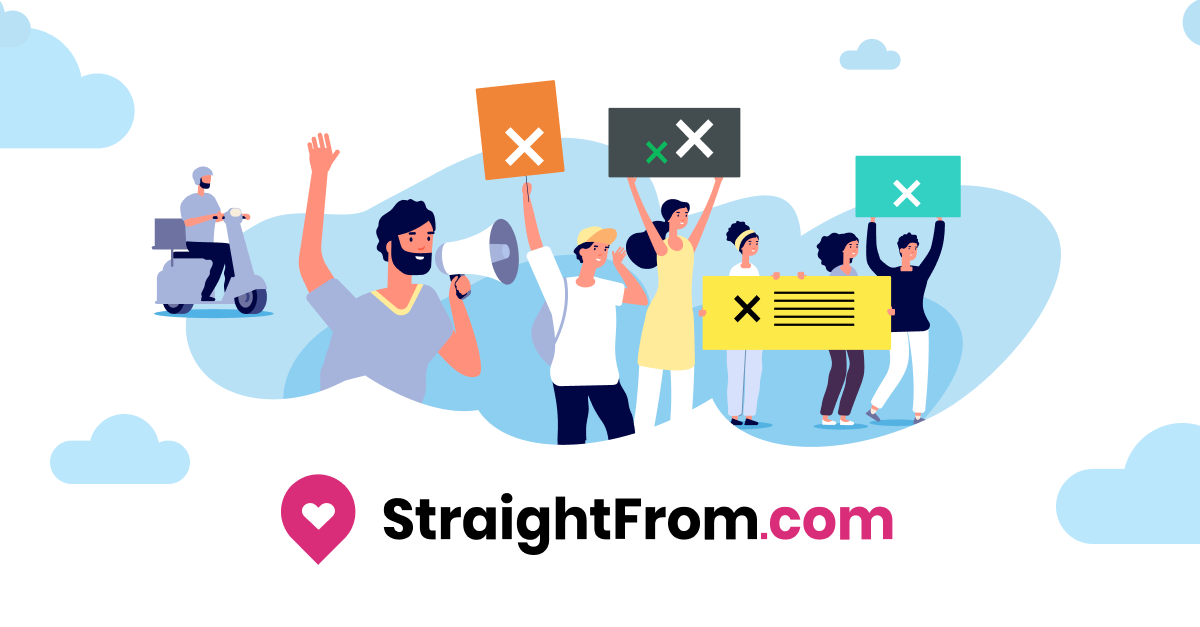 Why launch StraightFrom.com?

As our CEO Conor McCarthy explains, "We see that people care a lot about their local businesses and they want them to succeed. People want to order from their local restaurants to help them, order from them directly as opposed to through marketplaces. But we were seeing consumers struggle with discovering restaurants, who can deliver to you, without going through a marketplace. StraightFrom.com came from trying to solve that problem."
StraightFrom.com is funded by Flipdish for the benefit of all independent restaurants. StraightFrom.com will never accept payment for preferential listings and will never charge for receiving customers or traffic from the website.

I have a restaurant, should I be promoting StraightFrom.com?

If you are a restaurateur, you should not promote StraightFrom.com. The site is designed to help people discover your restaurant and to bring you new customers. You should only promote your own brand and your own website directly. There is no need to even mention this site to your existing customers. All we do is send new customers, who want to support businesses like yours, in your direction.
For more information on StraightFrom.com, visit our FAQs.

Want your own restaurant website and online ordering system?
Talk to sales