Restaurant text message marketing: How to build customer loyalty with SMS
As a restaurant owner, you may be wondering if text message marketing is an effective channel. Text message marketing is undoubtedly one of the most powerful tools for your restaurant marketing campaign if used correctly, however if you don't understand the rules and regulations surrounding SMS marketing you could end up losing customers, or even face a hefty fine for data protection non-compliance.
Let's go through the details of SMS marketing and understand the benefits, negatives, rules and regulations so you can drive sales, bring value to your customers and get the best results for your business.


What is SMS marketing?
SMS marketing, also known as text message marketing, is pretty self-explanatory – it's sending promotional text messages to your customers alerting them to any updates, offers and deals to increase their engagement with your brand or supercharge your sales.


Text message marketing for restaurants
Text message marketing is incredibly effective for restaurants. The fast open rate can have an immediate impact on your sales, and you have the ability to reach your entire customer base in an instant.
Think about SMS marketing in relation to email marketing. Though email marketing is seen as a staple of the modern day marketing toolkit, the average open rate for even the most established companies ranges from only 15-25% due to the amount of spam emails sent and the lack of timeliness for the individual customer.
This pales in comparison to text message marketing, which has an open rate of 90-98%, and of that 86% of those do it in the first 60 seconds of receiving a text. This gives businesses the chance to have immediate impact with the right update.
As well as this, the modern day consumer is in constant contact with their phone.
Did you know that the average American checks their phone 96 times a day? That's 96 opportunities to get your brand in the hands of your customers.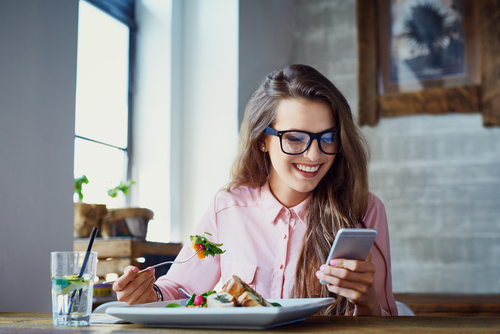 How to increase food orders with restaurant text message marketing
1. Time
This one is pretty simple – no one wants to receive text messages about promotional offers at 1am. When sending out your text messages, make sure that your messages are being sent out at the right times. For example, if you are sending a restaurant sms coupon for a free croissant with every coffee ordered, consider sending this out when your customers are most likely to want a cup of coffee, such as in the morning or afternoon.
2. Value
When running your restaurant text message marketing campaigns, you should always make sure you're providing value in the content. The text should be relevant to your business, such as special offers, coupon codes and discounts.
Along with regular deals, make your SMS marketing system work for you and create targeted SMS promotions for your customer such as special offers for their birthday or anniversary of their first order with you.
3. Mobile friendly website
If you are considering running your own restaurant text message marketing campaign, it makes sense that your website should be optimised for mobile. Your customers will be receiving your promotions on their mobile phone, so if your website isn't optimised for mobile you risk losing conversions as well as valuable customers.
4. End time/date
Text message marketing is extremely effective for restaurants because you can draw the attention of your entire customer base in an instant. However, in order to capitalise on this attention, you need to have a clear call to action, and ensure that your customers know that there is a limited time to avail of your deal. Having a clear end date/time for your promotions can help motivate your customers to take action before the time runs out, which in turn will drive sales for your restaurant.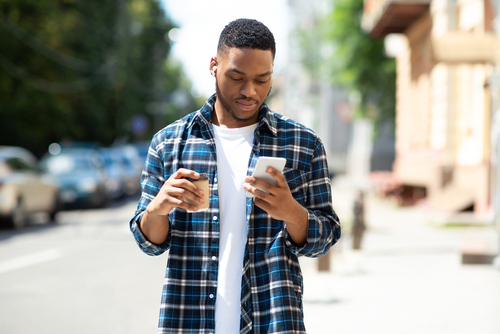 Creating restaurant text coupons
1. Spelling
It seems like a simple thing, but this is incredibly important when it comes to restaurant text message marketing. If your text messages have poor spelling, your updates will be read as untrustworthy or spam, and you risk your customers unsubscribing and losing valuable conversions. You can use common text acronyms to help keep you within the character limit, but ensure that you aren't sacrificing the legibility of your update.
2. Character limit
A single text message has a character limit of 160 characters. This can seem rather restrictive for your text message marketing, but it is also a really great chance for you to get creative. Spend some time drafting your message so that it fits within the character limit but also conveys your message clearly.
3. Opt out
In many countries across the world, having an opt out option in your text message marketing is the law. Make sure that when you are drafting your text messages, that you include your opt out option so that your customers don't feel trapped into receiving your updates and ultimately disengage from your brand.


Ideas for fast food text message coupons
Limited time mobile offers
A great way to drive your offer redemption rate is to run exclusive "show this text" mobile offers. Make sure to put a start and end time on these offers to encourage customers to redeem their exclusive offers as soon as possible. Not only will this delight your customers, but it will also remind them how great it is being part of your restaurant text message marketing database and hopefully will encourage them to recommend you to their friends.
Automated birthday rewards
Everyone loves being treated on their birthday, so this is a great way for you to treat your customers and encourage brand loyalty. Many restaurant sms marketing tools can automate this process for you, making it a quick and easy way to delight your customers on their special day.
New menu alerts
Don't wait for your customers to see that you've changed your menu. Use your restaurant sms marketing campaigns to drum up love for your new menu items as soon as you add them.
Flash specials
Have you ordered too much of one product and you need to sell it as soon as possible? Delight your customers by sending out an sms marketing alert for free products with their next order from you. Customers always love free items, so this is sure to drive sales for you while also bringing value to your customers.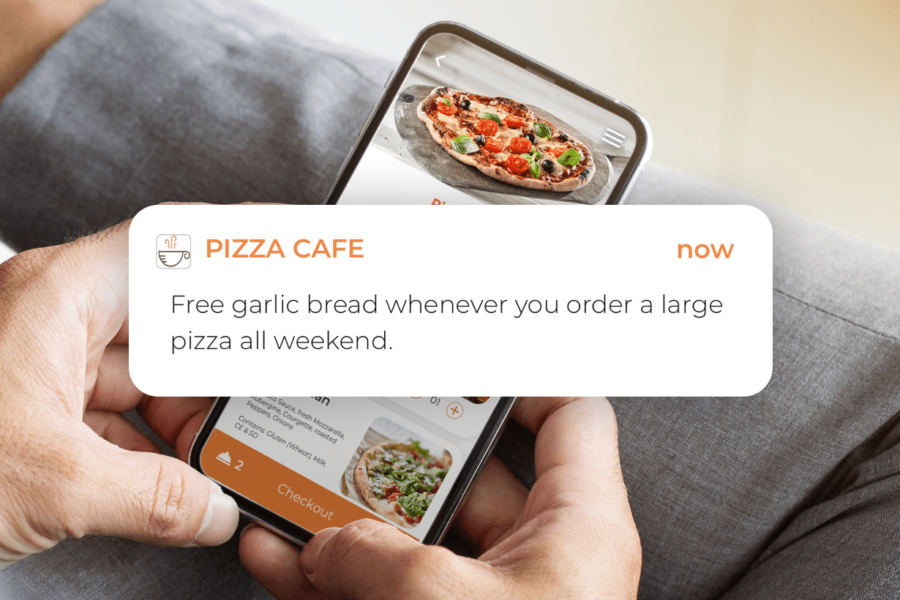 GDPR and CAN-SPAM
Text message marketing is an incredibly valuable tool for any restaurant owner and a great way to connect on a personal level with your customers. Think about it – you have the ability to communicate with your customers in the same way they do already with their friends and family.
To ensure SMS marketing is not misused, there are now rules and regulations surrounding the use of text message marketing in both Europe and the US. In Europe, these rules are enforced by the Data Protection Commissioner and are known as the General Data Protection Regulation (GDPR). In the US, these rules are known as the CAN SPAM Act, and are enforced primarily by the Federal Trade Commission (FTC).


What is GDPR?
GDPR rules were introduced in Europe in May 2018, and are a legal framework that set down rules for the collection and processing of information from citizens who live in Europe. These rules extend not only for text message marketing but for any form of marketing where you need to collect personal information from your customers in order to contact them such as email marketing.
There are seven principles to GDPR:
Lawfulness, fairness and transparency
Purpose limitation
Data minimisation
Accuracy
Storage limitation
Integrity and confidentiality (security)
Accountability
Those who don't follow the rules and regulations set out in GDPR face an investigation by the Data Protection Commissioner, and can face fines of up to €10 million or even up to 2% of the entire global turnover of the preceding fiscal year.


What is the CAN SPAM Act?
To reap the rewards of SMS marketing, you need to manage your customer database the right way. Many businesses who haven't invested time into building and interacting with their SMS database the right way are being hit with large fines due to the CAN SPAM act.
The CAN SPAM act is about transparency, primarily for customers. It sets out rules and regulations around SMS and email marketing that ensure that consumers are informed and have control over email and SMS advertising.
Some of these rules include:
Obtaining written consent to be contacted
Confirming opt ins
Displaying company identity
Offering Opt Out
Messaging during suitable hours
Ensuring the database are customers are of the appropriate age group
Offering a privacy policy and terms and conditions
Companies who do not follow the above rules can face fines ranging from $5000 -$50,000 depending on the case. With this in mind, it is crucial to either become incredibly familiar with these rules and regulations, or invest in SMS marketing management that ensures that you are up to code and won't encounter any nasty fines.
So it's important to do your homework to ensure you are playing by the rules around the use of customer data, no matter what part of the world you are in.


Flipdish Managed Marketing
At Flipdish we have a team of restaurant digital marketing experts who have a wealth of experience, and can help you get the most out of your SMS marketing. If you are looking for help managing your online presence, look no further than Flipdish Managed Marketing.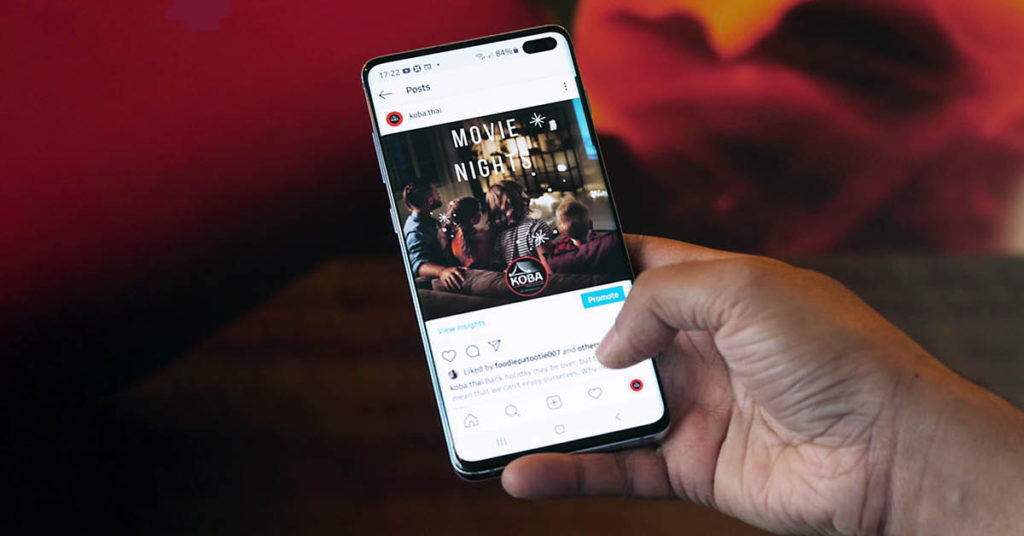 Get started with restaurant text message marketing today with Flipdish.