12 non slip restaurant shoes and where to buy them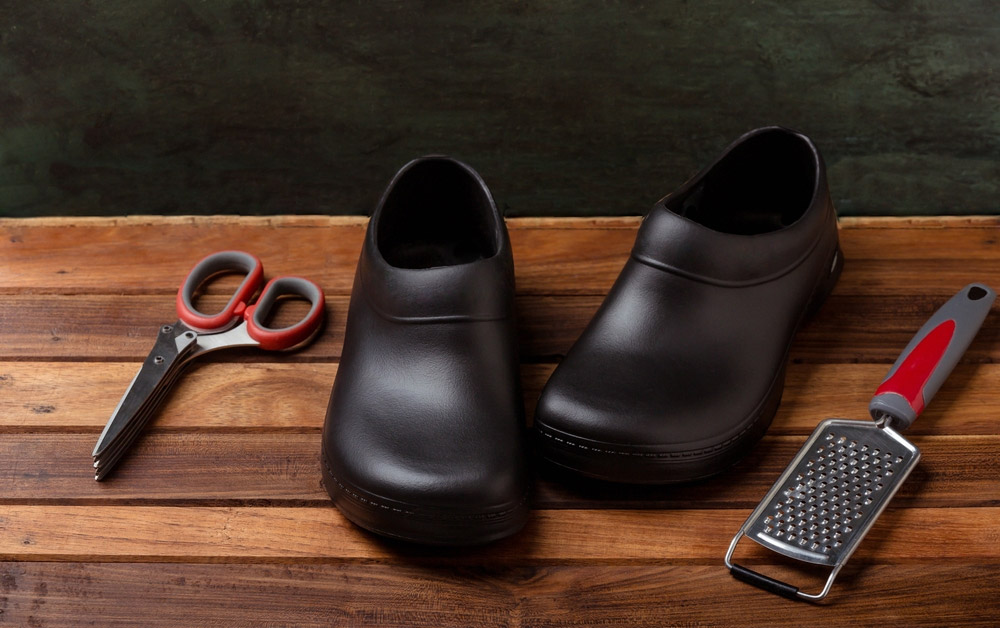 Non slip restaurant shoes are essential for the safety of restaurant workers. Often taking the form of slip-on chef clogs in the kitchen, restaurant work shoes provide protection, comfort and durability. Features that are needed for feet that routinely exceed tens of thousands of steps per shift in a potentially hazardous environment.
But with so many options and styles to choose from you might need a little help making your decision. Below we answer your essential questions including: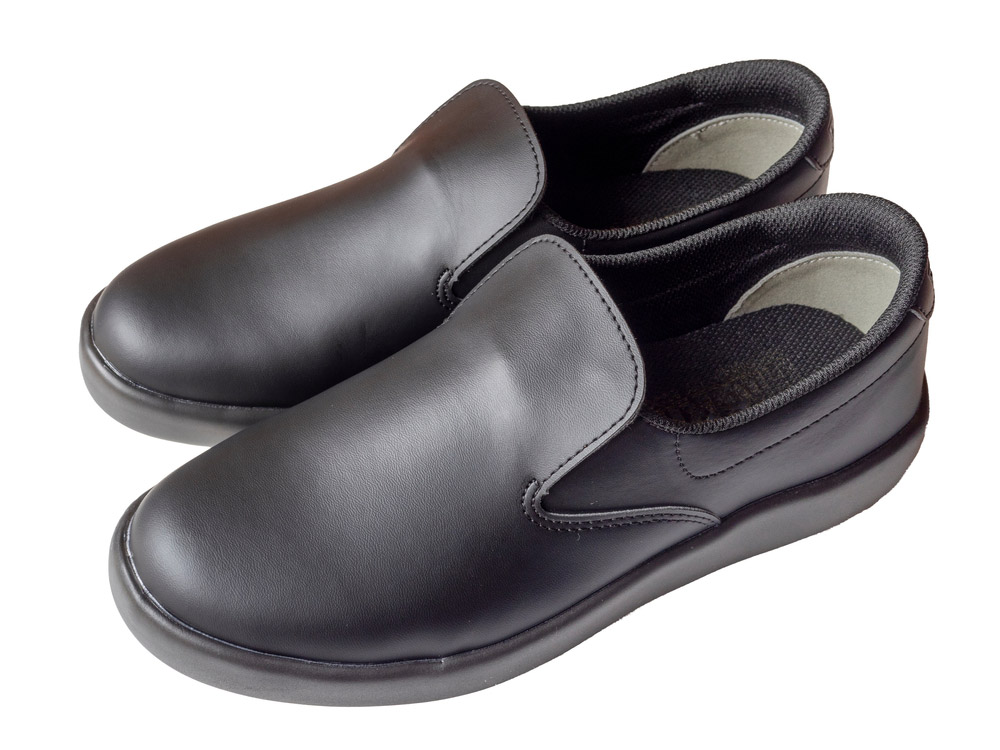 Why are non slip restaurant shoes important?
Safety is priority number one in any restaurant and shoes play an important role in protecting restaurant workers from the hazards of the job.
They provide arch support to protect your feet from fatigue, toe protection to prevent injury from falling knives or heavy objects and the all-important non slip tread to minimize the risk of slipping over.
Overall, restaurant shoes are vital for your safety and comfort at work making them one of your most important purchases of your restaurant career.
What to look for in restaurant work shoes
Restaurant work shoes need to be comfortable, but they also need to have good traction to prevent slips and falls. All of the shoes listed below have slip-resistant soles that provide good traction on wet or oily surfaces, as well as padded insoles for comfort and support.
When choosing restaurant work shoes, it's important to pick a style that fits well and is comfortable to wear. You'll be on your feet all day, so's worth it to invest in a comfortable pair of shoes that will stand the test of time.
Here are the top features to look for:
Non slip soles
The number one priority for many restaurant workers is a non slip sole. Restaurant and kitchen floors get slippy and with hot oil, heavy pots and sharp knives around, you don't want to be sliding around. All the shoes listed below are designed with treads that grip even wet and slippery floors to prevent slips and trips.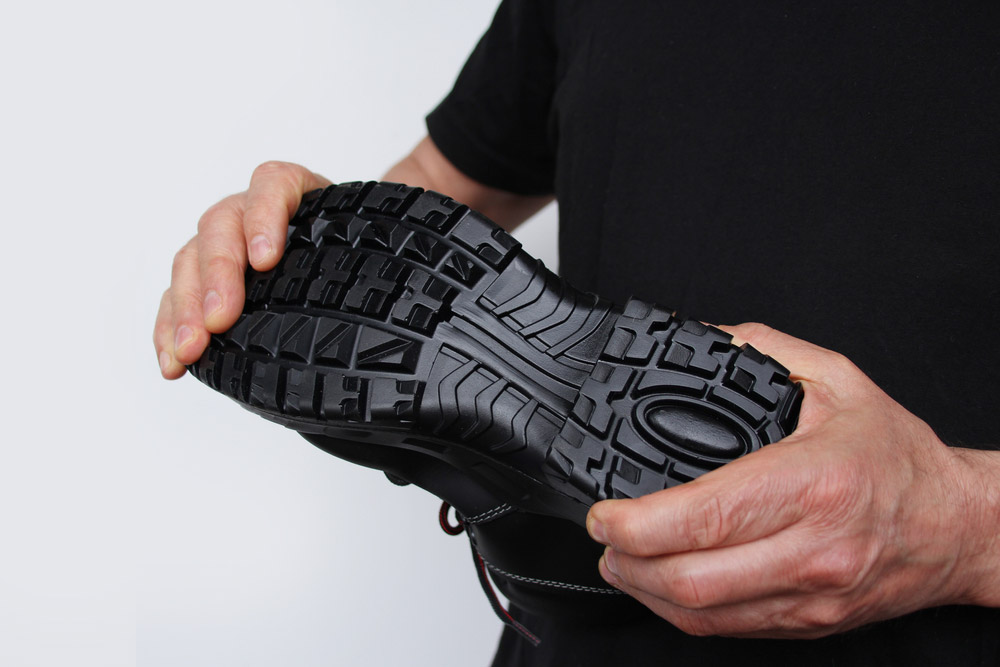 Good arch support
Arch support distributes your weight evenly across your feet, which can help to reduce pain and fatigue. It also improves your balance, which is especially important when you're carrying heavy pots, plates of food or trays of drinks and weaving your way around a busy kitchen, bar or restaurant floor.
Soft, mouldable insoles
Comfortable insoles that mould to the shape of your feet make your shoes far more comfortable to the point where you barely notice they're on. Although it takes a little time to wear them in, once the soles take the shape of your feet, the shoes won't rub and will provide comfort and stability throughout long shifts.
Moisture-wicking materials
Moisture-wicking fabrics are designed to move sweat away from the skin to keep you comfortable and dry. The fabric does this by drawing moisture away from your feet and pushing it towards the surface of the fabric where it can evaporate quickly. Many of the shoes listed below are made with moisture-wicking fabric to keep your feet cool and dry even in the hottest of kitchens.
Hard toe protection
Hard toe caps are essential in the kitchen where the danger of falling knives, heavy metal pots and hot oil spills are ever-present. Not only do they protect your toes from heavy and sharp objects, they also provide rigidity to the shoe, improving balance and comfort during your shift.
Hard-wearing
Clocking in double-digit hours of use every day, your restaurant shoes must be sturdy and made of quality materials to stand the test of time. The last thing you want is to have a pair fall apart on you during a shift so it's worth investing in a high-quality pair of restaurant shoes that will last for years.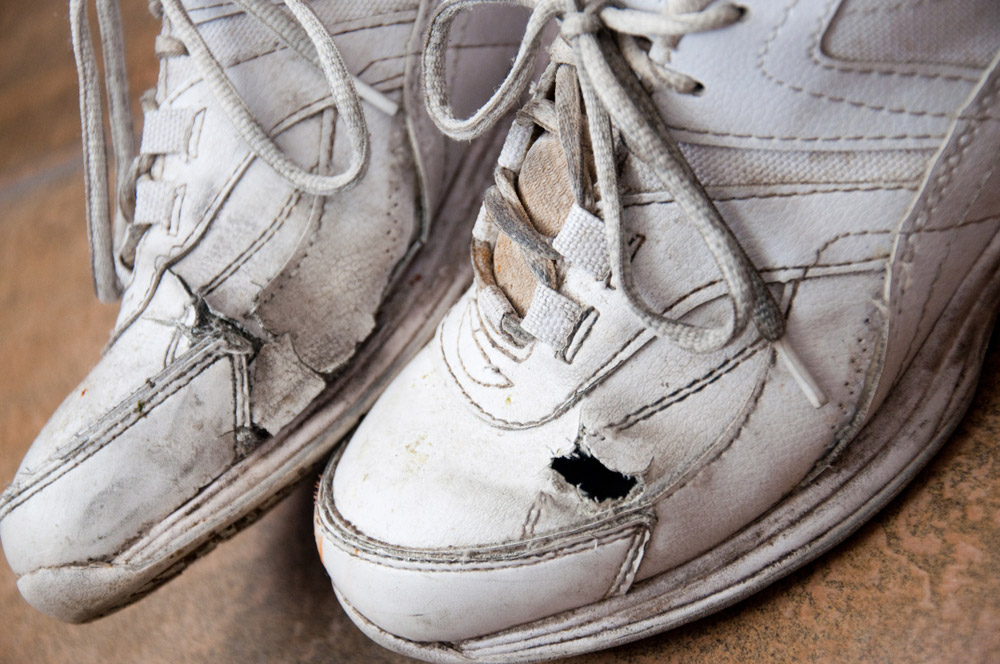 Stylish
Perhaps it's not as important as the safety and comfort, but we've included some stylish options in the list below. It's important to feel confident at work and who doesn't want to impress their colleagues with a great looking pair of shoes?
What to avoid in non slip restaurant shoes
Open toes
Whether you work in the kitchen, with its heavy pans, hot oil and food hygiene concerns, or in the front-of-house, open toes are not a great idea in a restaurant environment. Even if you're not working the fryers, you may still be passing through the kitchen and there are risks from falling plates and glassware in the dining area too.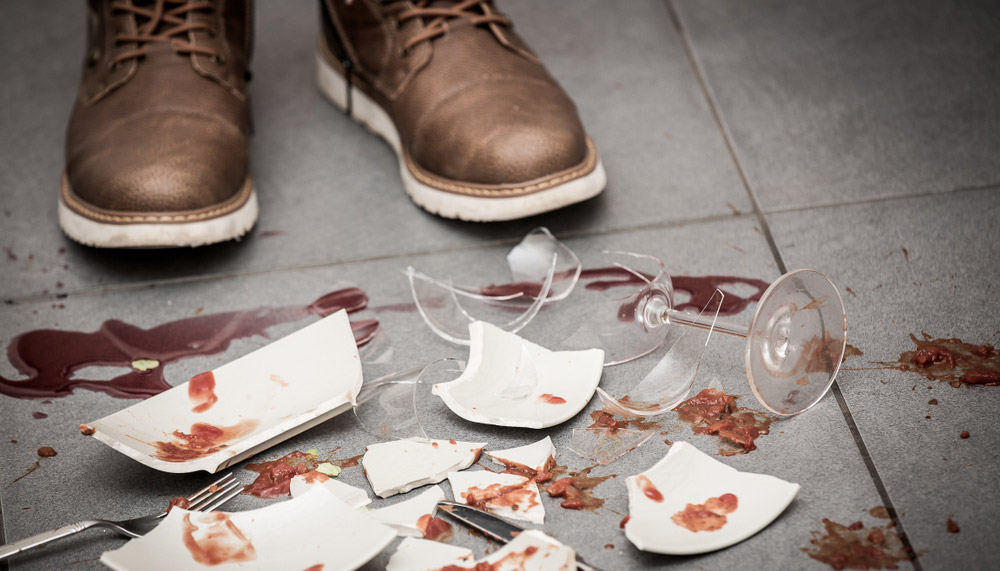 Slippery soles
Another thing to avoid is slippy soles. You'd be surprised how many accidents could be avoided with proper non slip restaurant shoes. Look for grippy rubber soles with a deep tread and you'll be confident and steady in the face of kitchen oil slicks and safe from spilled sauces out front.
Poor fit
One of the more overlooked factors is how well your restaurant shoes fit your feet. Too loose and you'll be sliding around inside your shoes but too tight and your feet will be sore after every shift and could even be permanently damaged. Make sure to try out as many styles and sizes as you can until you find the right pair with just the right fit.
How much do non slip restaurant shoes cost?
Restaurant work shoes are available from around £20/$25, all the way up to over one hundred. While there's no need to splash out hundreds of dollars on a pair of work shoes, it's vital to get a pair that will keep you safe and comfortable during long shifts on your feet all day.
Below, we highlight a range of options for different budgets, all of which will provide the essential safety features you need. Investing in a durable pair of restaurant work shoes is worth it if they last you years, protect you from serious injury and help you avoid feet-related health problems that could prevent you from earning in the longer term.
The best non slip restaurant shoes and where to buy them
As any chef or server knows, restaurants can be hazardous environments and your feet need protection when you're working all day. Between the constant traffic, spills, and sharp objects, it's no wonder that so many restaurant workers end up with battered footwear and foot pain.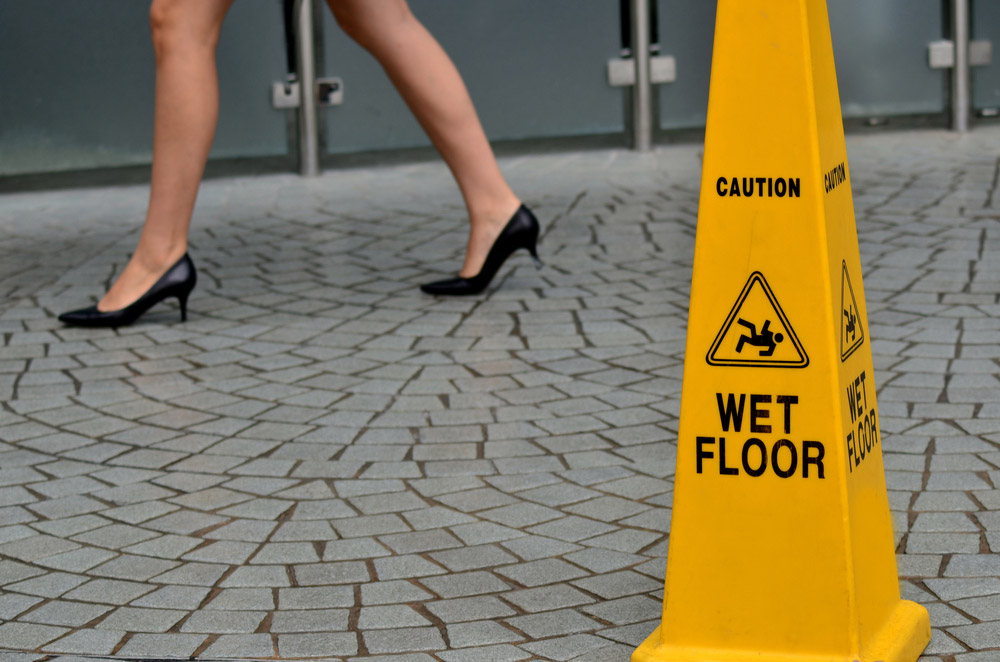 So where can you find shoes that can withstand the rigours of the restaurant? Here are 10 of the best restaurant work shoes and where to buy them online.
1. Birkenstock Super Birki
Birkenstock is known for its stylish sandals and especially for its contoured cork and latex soles which mould to the shape of your feet over time. This feature alone makes them a stand-out choice for restaurant workers spending hours on their feet.
Especially popular in the kitchen, the Super Birki is the perfect shoe for those who want the comfort and support of a Birkenstock sandal with the durability and safety features of a chef's clog.
I can personally attest to the comfort and durability of these clogs as I had two pairs of Super Birkis that were always comfortable for a decade working in kitchens. I still use them as slip-on shoes around the house today.
2. Dansko Professional clogs
Dansko clogs are particularly popular in the US, known for their safe and spacious toe box, elegant design and all-day comfort. Dansko clogs come in a variety of styles with patterns ranging from floral denim to leopard print. But also in plain black for the traditionalists out there.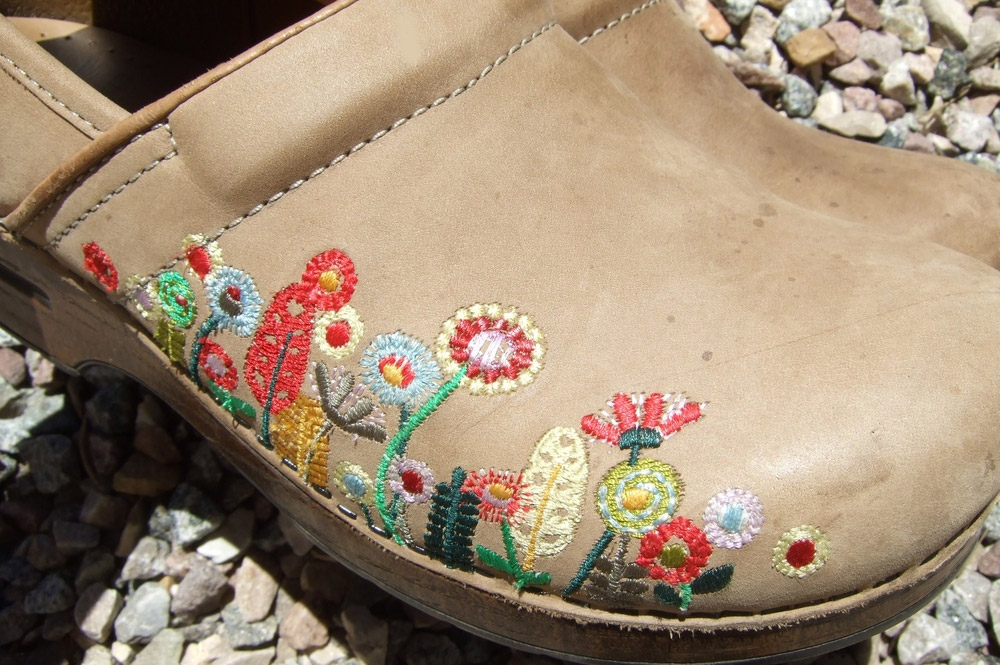 3. Sanita clogs
Danish brand Sanita is known for its stylish clogs and shoes but its range of work shoes is also popular among teachers, medical professionals and restaurant workers for its uncompromising comfort and style.
The footbed adds cushioning and wicks sweat away to keep your feet dry through a busy shift and the shoe provides arch support to prevent the familiar ache after a long day on the floor.
4. Shoes for Crews Zinc clogs
The more affordable Shoes for Crews Zinc clogs check all the boxes. They're made with the required durable, slip-resistant sole, but they come in a number of trendy designs that make them perfect for wearing both in and out of the kitchen. Comfortable enough to wear all day long, you might find you want to keep them on even when you're finished running around the restaurant.
5. Crocs Bistro range
Crocs Bistro restaurant shoes are specifically designed to provide comfort and support for those who work long hours on their feet. The shoes are made from a Croslite material that is both light and comfortable, and they feature the slip-resistant Crocs Lock tread that helps to prevent slips and falls. The Bistro range includes a variety of colours and styles, so you can find the perfect look to match your uniform.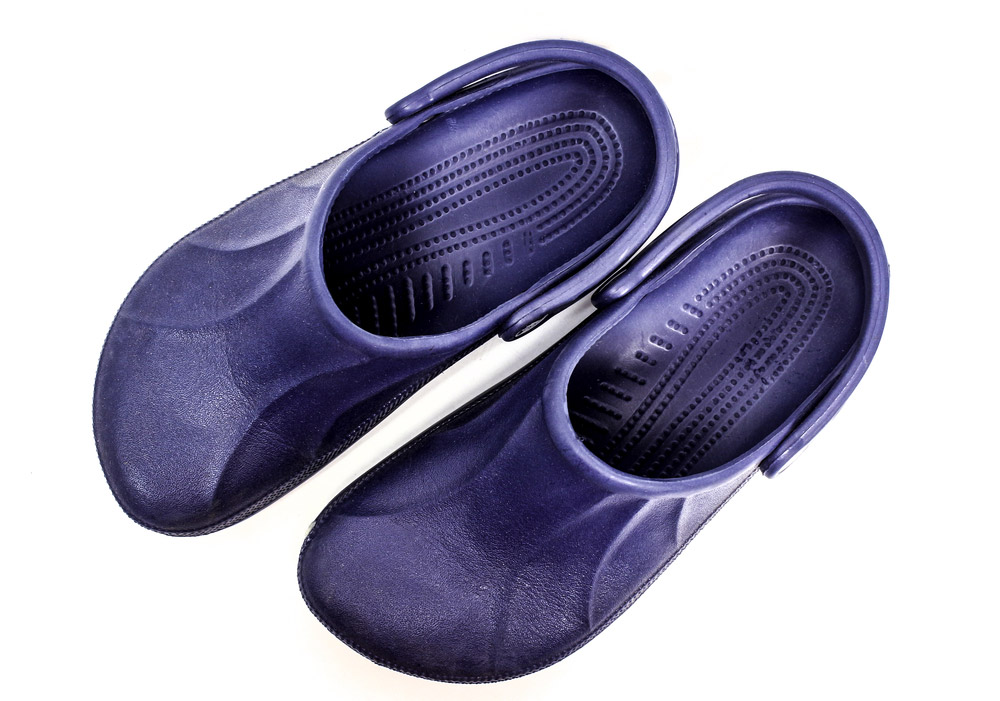 6. Dr. Martens slip-resistant leather shoes
With their classic appeal and sturdy build, Dr Marten's are a popular choice in the front and back of house, despite the higher price tag. Whether you choose the brand's shoes or boots, the arch support is excellent and although they may rub at first, once you wear in the leather, they provide comfort for hours on your feet. Add to that the memory foam moisture-wicking insoles and you have a recipe for maximum comfort and durability.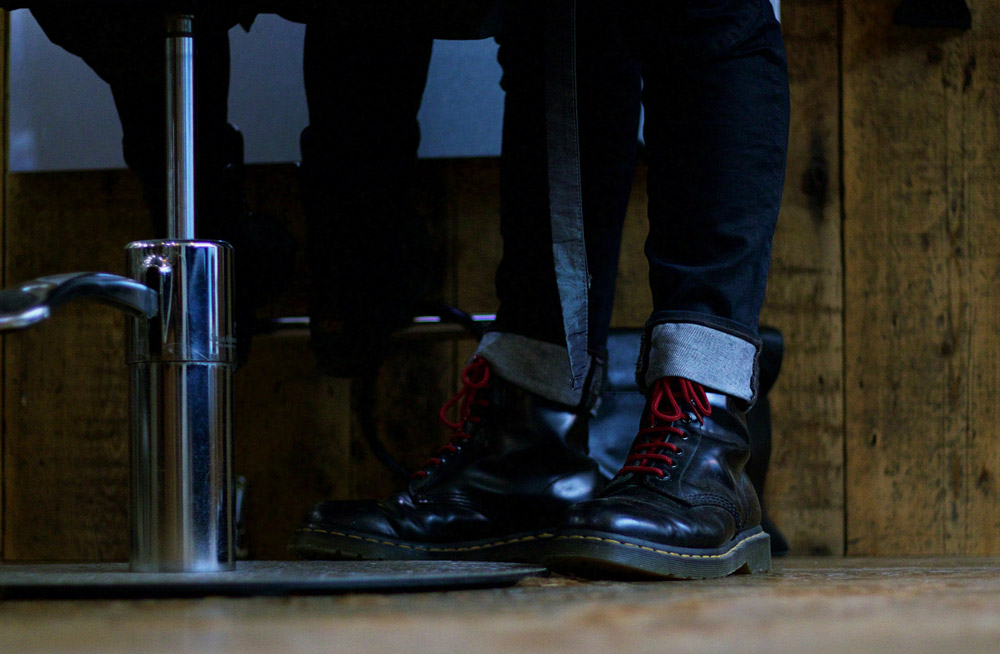 7. Skechers
Skechers' line of non slip work shoes are reasonably wallet-friendly and come in a range of styles, from boots to sneakers to clogs. The chef clogs feature Skechers' contoured footbed, designed to offer maximum comfort during restaurant shifts and the simple plastic clogs provide grip and heat protection while being easy to clean.
8. Dr Scholl's
Dr Scholl's – or Scholl outside the US – is famous for its expertise in orthotics, providing insoles that help relieve foot problems. The brand's range of work shoes is ideal for those who need corrective soles and come in a range of styles from smarter Oxford shoes to no slip clogs to work-safe sneakers.
9. WearerTech Refresh non slip clogs
WearerTech is a UK brand that has a partnership with Salford University to study the best way to provide comfort during long hospitality shifts. WearerTech shoes for chefs and restaurant workers use non-slip technology developed with the help of Avon Tyres. Choose from lace-ups, shoe-clogs, chef clogs and trainers, all of which will protect your feet from the rigours and dangers of restaurant work. Currently only available direct in the UK, the shoes come in at a mid-range price between £50 and £100.
10. Birkenstock Boston Super Grip
For the executive chefs and restaurant managers among you who spend more time in the office or in management meetings than standing over a hot stove or bussing plates, meet the stylish Birkenstock Super Grip. These clogs look more like classic Birkenstocks, made from leather but with a closed toe. Offering the style of a Birkenstock sandal and the comfort and safety you still need rushing around in and out of the kitchen, you might just feel like you're on holiday every time you put them on.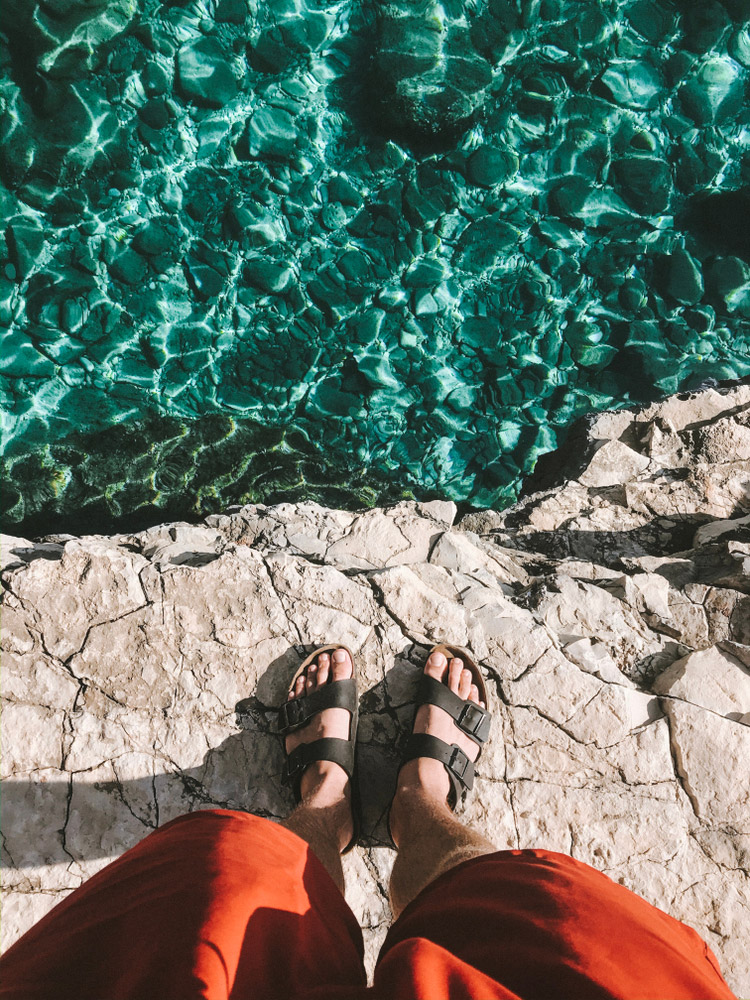 11. Toffeln SmartSole shoe
Toffeln SmartSole is a type of shoe designed for restaurant workers and people who spend a lot of time on their feet. The shoe features a built-in insole with a massaging function that helps to reduce fatigue and improve circulation. The insole is also removable for easy cleaning and replacement and the SmartSole is also slip-resistant. Overall, the Toffeln SmartSole is a great choice for anyone looking for a shoe that provides both comfort and support throughout a busy shift.
12. Slipbuster Basic shoes
Slipbuster Basic shoes are an affordable option that still provides the slip resistant soles needed for safely navigating a restaurant environment. The simple, sturdy design makes this a workhorse of a shoe, ideal for those on a budget.
Invest in the right pair of non slip restaurant shoes
There are a few non-negotiables in a good restaurant shoe. It should have a slip-resistant sole and toe protection, be comfortable and lightweight to minimise fatigue and it should be easy to clean.
With those criteria in mind, we hope you find you can find the right pair that will last you hours on your feet and years in the industry.
Just remember: don't skimp on your restaurant work shoes – your feet will thank you.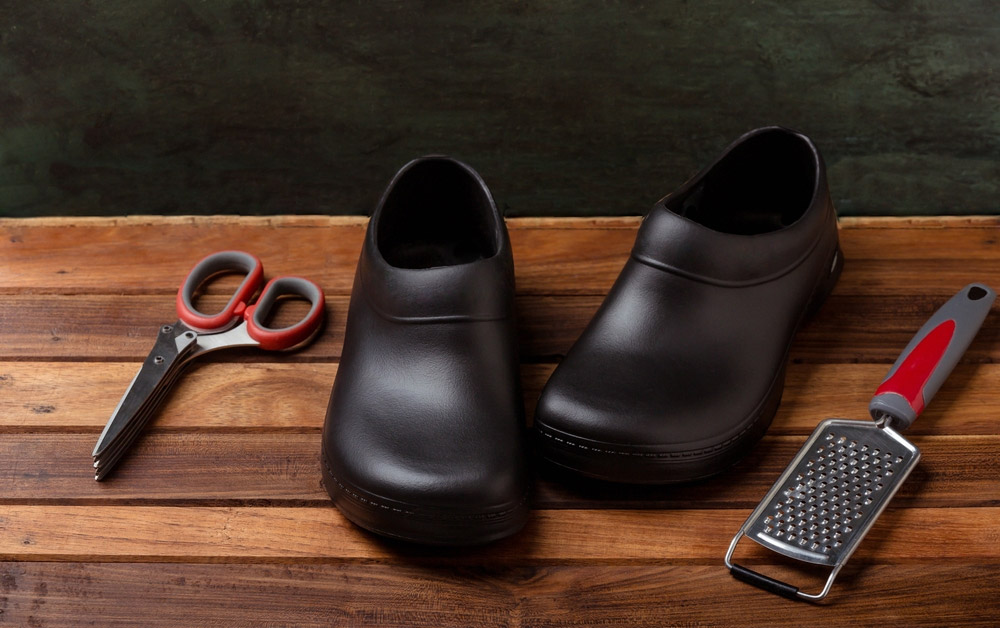 Need an online ordering solution to go with your new shoes?
Talk to sales