Instagram Series: Maximise Growth on Instagram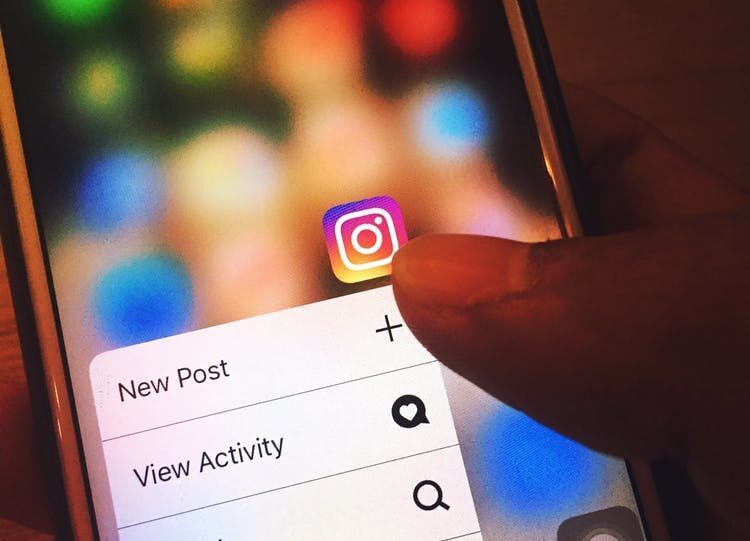 Welcome back to our Instagram series. By the end of this post, we hope that you feel ready to roll out engaging posts on Instagram. Investing in this social network will show results and drive your online performance.

In a recent study, results demonstrated that millennials choose Instagram over other social networks. Given that this demographic represents the largest group of users on Instagram, your business may want to prioritise this app. How brands represent themselves on Instagram greatly influences the decision-making process for these users when choosing a food business to purchase from.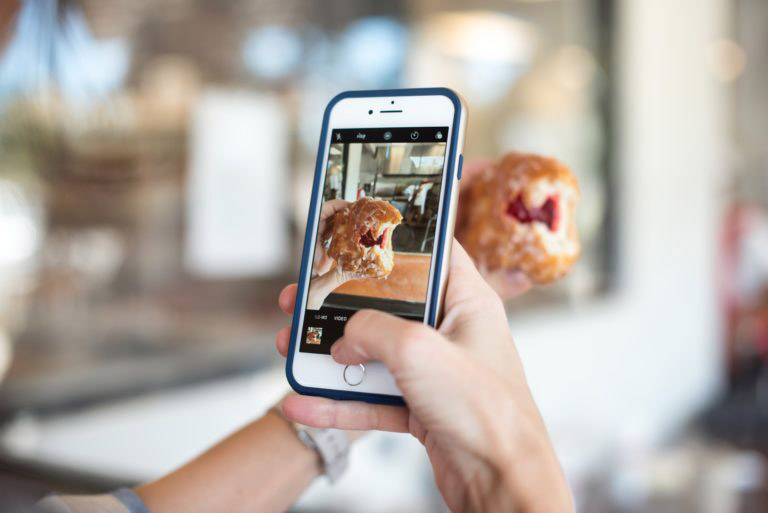 #1 Make your Instagram searchable
Your Instagram account must begin with your username, also known as a "handle". Your handle should be the name of your business as this is your unique identity tag which appears on the top of the screen. It's also important because when users search for your business, your account should be the first option on the results page. Next, you need to give your account a name, which will appear under your Instagram handle and above your bio.
➡️ Your Instagram bio is a 150 word summary of your business that appears on the top of your grid. Simply put, you want users to become followers of your account. So capture their attention by expressing your brand personality in this synopsis.
➡️ Secondly, and most importantly, add a link to your online ordering platform so users can easily order your delicious food online. Top tip: Shorten the link so that the URL will neatly fit in your bio on a mobile device.
➡️ As mentioned in the previous post, the use of hashtags can boost your account, in addition to online engagement. Make your account more visible by creating some #brandedhashtags for your bio.
➡️ You can provide more call-to-action options by adding an email address, a phone number and a map location in the settings section. By adding these details to your Instagram, they will direct users to your website and Google maps easily.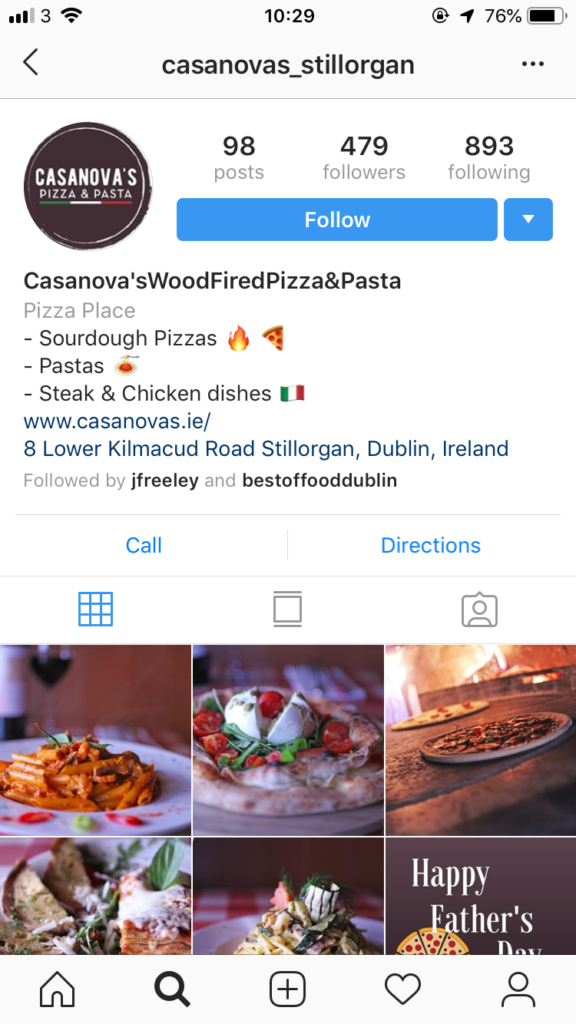 #2 Content creation is key
Nowadays, Instagram dominates consumers' preferences when searching for restaurants. Therefore, push your brand to the forefront of their minds using eye-popping, colourful imagery. It is a good idea to develop a theme to coordinate your Instagram posts. This visually led platform is a virtual representation of your brand. Carefully choose colours, font, graphics and photographic style. Plus, stick to the same filter editing options when creating a post so they blend well.
In addition to attractive imagery, it is important to point out the layout of your collection of posts. We refer to this as your Instagram grid which consists of a trio of photos in a row. Some businesses take advantage of this trio feature by uploading complementary photos to create a vertical pattern in their grid layout. For example, every third post is a positive quote on a bright background. This generates a beautiful layout that your customers are drawn to. As Sprout & Co say, "good things come in threes".
In addition, your caption will catch the eye of your followers. Create your brand voice. Your caption appears under the photo on a mobile device or beside the photo beside the photo on a computer device. Keep it concise, composed and creative.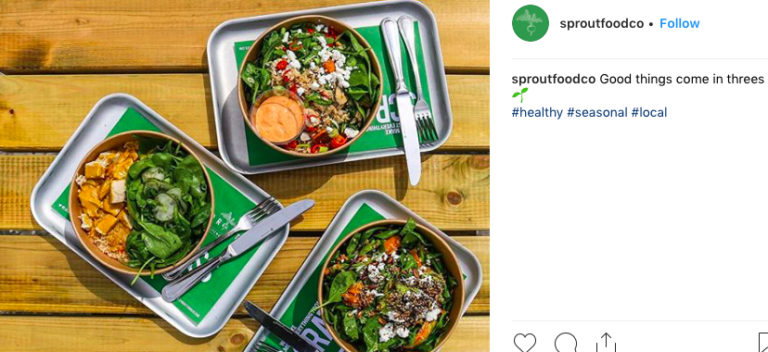 #3 Interaction equals satisfaction
The objective here is to boost sales through Instagram. However, the purpose of social networks is to build online communities. So your business must engage and interact with your followers with the end-goal of creating a loyal following. This is easily done by engaging effectively. Enhance your engagement rates by implementing the following:
The easiest way is to comment and like other Instagram posts. Of course, you don't have to respond to every like, comment and share. Ideally, you should reply to a few comments and shares on each post you upload.
Also, create exciting stories for your followers. Two easy ways to interact with followers through stories is to reshare customers stories or create polls for elevated engagement.
Finally, Instagram users get excited when they receive follower requests. Don't be afraid to follow your customers to show that you care about them. It is a great way of increasing your own following and a positive plus is that you can learn about your target market. This will support your goal to build an online community to promote brand awareness online.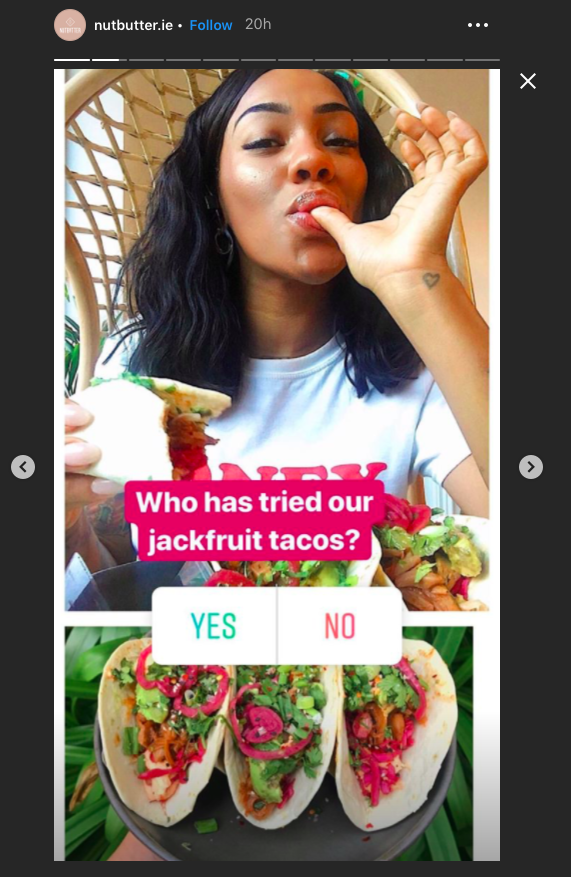 #5 Add some vibrancy with Instagram stories
Stories add authenticity to your brand and Instagram profile. While your Instagram grid will consist of polished photographs and themed images, you can be spontaneous with the stories feature. These 24 hour snapshots divert more traffic to your website thus boosting online sales. In addition, your stories appear on the top of your main feed, hence overcoming the difficulty caused by the Instagram algorithm.
There are many approaches to transform your story into a work-of-art. Luckily, Instagram has developed numerous tools to make this sequential piece of content quirky, but simple. Stories can consist of instant photos, recorded videos or older media from your device's camera roll. It's worthwhile messing around with the colouring tools and font types you can see once you have chosen your material.
There is a lot you can do with this feature so experiment with the different modes available, such as the boomerang or the superzoom edit. The boomerang is a three second looped video which is very popular with users. The superzoom edit does what it says on the tin. The mode automatically zooms on the subject you wish to record and then adds a soundtrack and video graphics. Either way, bear in mind you trying to boost online sales so make it about the food.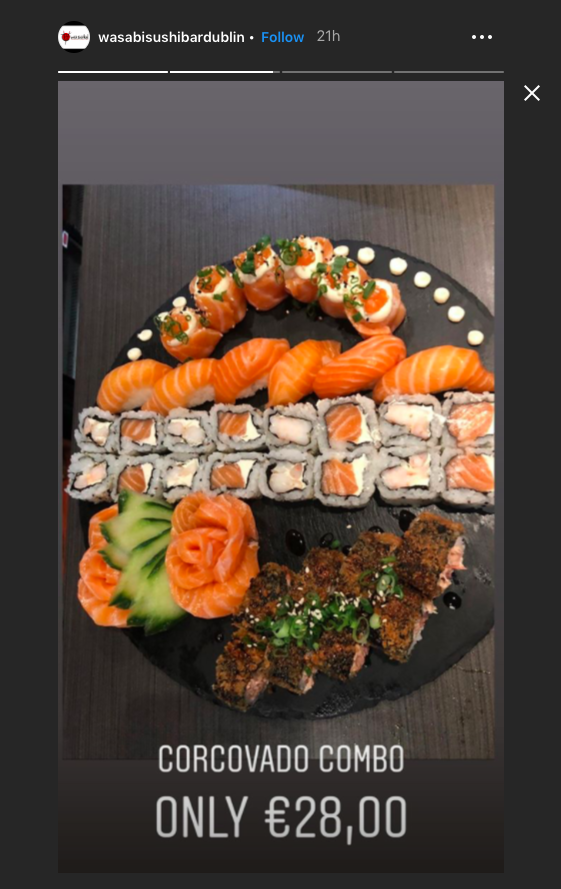 #5 Measure your success
One of the major benefits of having an Instagram business account is that you get access to Instagram's Insights. Take a look at the metrics available. This shows your individual post insights and your account's performance. The difference is your account's performance is a total measurement of your posts collectively. This deduces the overall level of engagement, the growth rate of your followers and your audience type. Tracking this data is essential in order to grow your business online and to influence users to buy your food.
This analytical insight tool can also advises how to optimise your Instagram stories accordingly. The important metrics to note here are the impressions and reach. In simple terms, they differ in that reach represents the amount of Instagram accounts that view your account, whereas impressions is the number of individual views, including rewatches.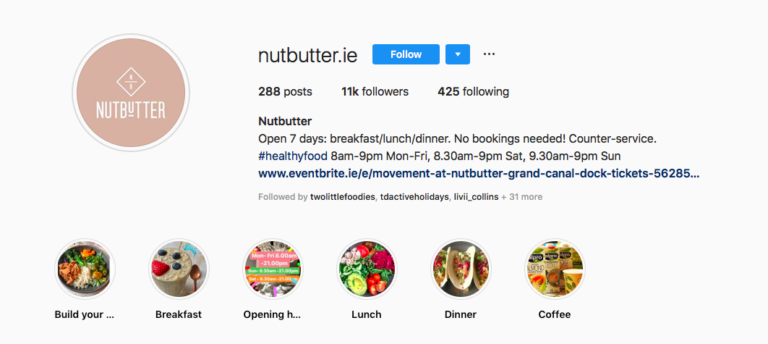 #6 Be insightful
By measuring the success of your posts, you can adjust and adapt to respond to these analytics. Using the audience metric, you can deduce your audience's location, age, gender and activity logs. From here, devise, through trial and error, the best time to post on Instagram for maximum engagement. This will increase your chances of boosting online sales.
Once you understand this, you can work with the Instagram algorithm instead of against it. By discovering your audience's browsing habits, activity logs and interests, you will master the art of Instagram. Although it takes time, it will pay off when your business appears more frequently on follower's Instagram feeds and your online sales subsequently increase.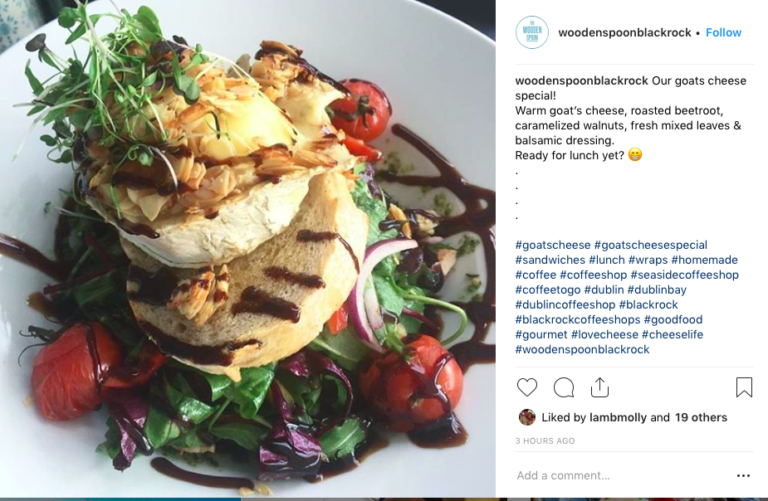 Now that you are equipped to master the art of Instagram, log onto your account grow your online sales. If you remember anything from this article, remember this:
Be consistent with your online posts and interactions
Utilize the insights provided by Instagram
Be brand focused
Have fun with it!

Have questions for us? Contact our Customer Success Team on [email protected]