How Flipdish helps a dine-in business successfully pivot to Click & Collect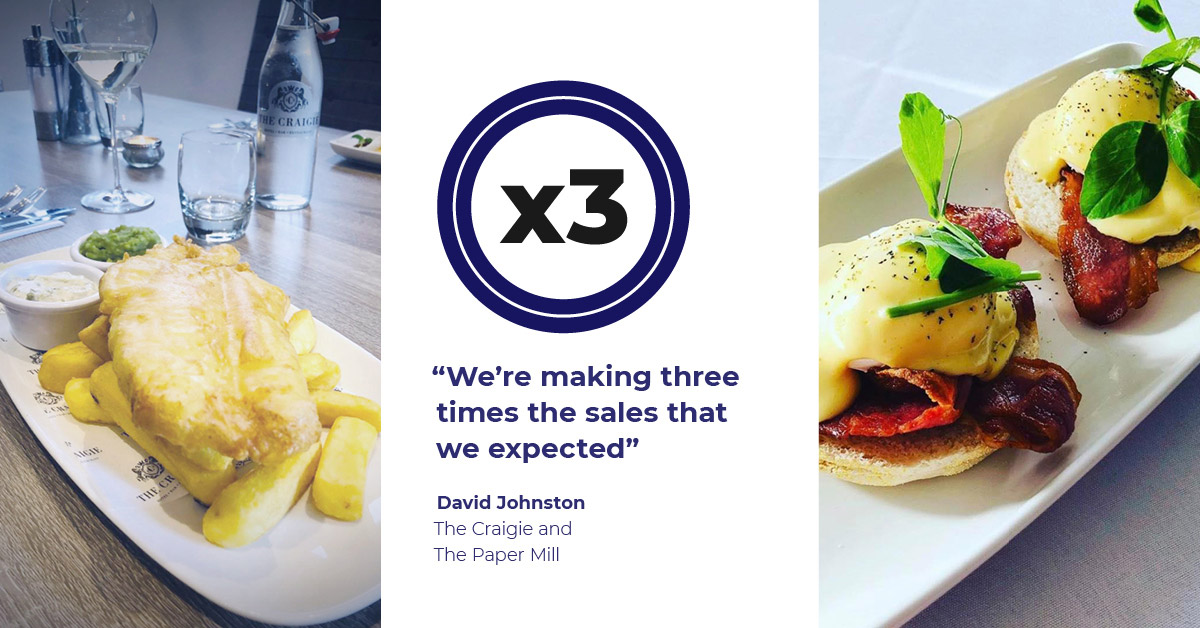 Business partners Karen Calvert and David Johnston jointly own and run The Paper Mill and The Craigie, two well-known restaurants in the heart of Scotland, just south of Edinburgh.

When the UK went into COVID-19 lockdown in March 2020, they saw their revenue disappear overnight as they had to stop trading completely with neither of the restaurants being set up for online orders at the time.
They acted fast to introduce Click & Collect online ordering, powered by Flipdish, embedding the Flipdish technology on their existing websites to offer collection-specific menus. Within days, their business went from zero revenue to positive growth.
"One big advantage was that we could design specific menus for the new Click & Collect service, instead of just offering our standard dine-in menu. We view this as a new and separate stream of revenue," said Johnston.
"We're making three times the sales that we expected," he added.
"The Flipdish team were beyond helpful, giving us a very quick response to everything we asked for. The set-up was done within a few days and we were ready to go with Click & Collect."
They now offer their Click & Collect service seven days a week from 9am to 8pm at both locations, made possible by the ordering solution as well as the extensive and varied selection of dishes on offer.
"We've been generating immediate and sustained revenue from this," says Johnston.
Supported by strong marketing and promotional efforts, the new Click & Collect service has been a hit with customers. On social media especially, there's been high levels of engagement and a very positive response from the public. They also plan to introduce a Flipdish-powered delivery service from both outlets in the near future.


Read the full story about The Paper Mill and The Craigie