Trusted by thousands of food leaders globally
The quick, easy way to support ordering and delivery
For dark kitchens, a great online ordering system is not just a nice-to-have. It's everything.
Flipdish gives you world-class digital ordering technology, making your business both more profitable and more efficient.
With your own branded website and app, your customers can order direct from your business - and you can avoid the high commissions associated with food marketplaces and aggregators.
Drive revenues with the market-leading online ordering platform
When your business is entirely online, great user experience is essential. Flipdish is optimized to make ordering as easy as possible for the customer. That in turn means more successful orders, more revenues, and customers who keep coming back.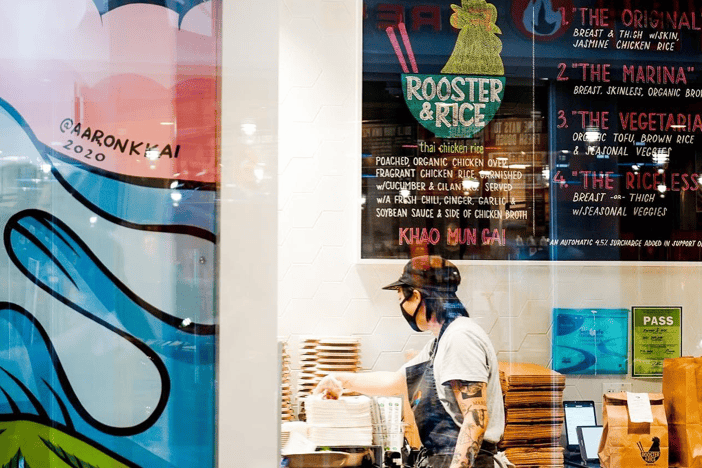 "What I really like about Flipdish is they made it easy for the restaurant. I highly recommend it."
Our Customers
Mobile apps
Get in your customer's pocket with Flipdish mobile apps
Flipdish provides native Android and iOS apps, making ordering from your business even easier, and putting your brand right in your customer's pocket.

Our apps are designed and optimized to make ordering and re-ordering as fast and simple as possible, so your business is always top-of-mind when your customers are hungry!
Own your customer data and build your business
When you're not on the high street, data is your most important asset, and getting to know your customers as individuals is essential. With a customer database, you are ready to start building your brand and developing a loyal following.

But Flipdish insight doesn't stop there. Find out which items are popular, and which ones less so. Identify areas for future expansion based on existing order patterns. It's all possible.
Marketing campaigns to drive acquisition and loyalty
Flipdish provides out-of-the-box marketing campaigns that grow your brand and keep customers coming back. From fully customizable loyalty campaigns delivered via texts or push notifications, to discounts for returning or new customers, we ensure you're never out of sight.

Meanwhile our Flipdish Phone Marketing Service allows you to automatically direct phone customers to your Flipdish site or app, building your customer database and improving operational efficiency.
A kiosk to suit your business needs
Proven to increase check sizes, Flipdish kiosks reduce wait times and put your customer in control of their order. That means increased average order value, improved efficiency, and greater customer satisfaction. And more long-term revenue for your food business.

Flipdish provides a range of kiosks to suit any business, all pre-loaded with our market-leading digital ordering solution.
Acquire new customers with Flipdish Managed Marketing
For dark kitchens in particular, online visibility is everything. And if you need help attracting new customers, our Managed Marketing team are there for you.

Our dedicated experts can create and manage SEO, paid search and social marketing campaigns, and drive that all-important direct traffic to your door.
Talk to sales and get started today
It's easy to get started with Flipdish. Talk to us today and start building your food business with our integrated online ordering and marketing system.
Talk To Us Today