How to Train Staff to Grow Online Orders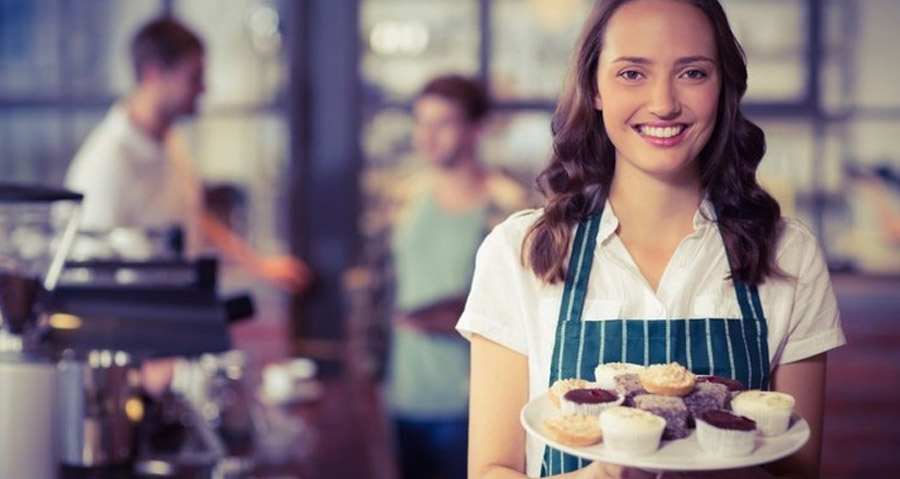 Why Train Staff to Grow your Online Orders?
Online and app customers are 4 times more valuable than offline customers, so spending time training your staff to promote your online ordering platform helps make your business more profitable.
Ordering ahead reduces errors and waste
Online orders increase operational efficiency and margins as you know and can prepare your customers' orders in advance, so you can be sure to stay ahead of the rush and better allocate your supplies. And it saves your staff time, and you money, by not having to re-make incorrect orders. When an order is clearly outlined on a Flipdish print out for your staff, it's unlikely to be misinterpreted, and when a customer wants to add or substitute an ingredient, things are less likely to get lost in translation.
Who has time to queue anymore?! Not today's busy consumers
An online food ordering system improves your customers' experience in store, by allowing customers to skip the queue and collect their online order easily and quickly.
A satisfied customer is the best business strategy of all
Increase customer satisfaction and customer loyalty through the marketing features of Flipdish's online ordering system, particularly by introducing an online customer loyalty program and retention marketing.
So, how do you get train your staff to encourage your customers to download your online ordering app or visit your food ordering website in the first place? We've included our top tips below which we've learned through working with 1000s of food businesses globally who have used the Flipdish online ordering system to increase online orders.


How to Train Staff to Grow Online Orders Today

Word of mouth! Get your staff telling every customer - over the counter, on the phone, and when delivering orders. Train your staff on how to download & use your app, or order through your restaurant website. And get your staff so excited that they'll want to promote it on their own social media.


Top 5 tips on how to get your staff to promote your new restaurant online ordering system.

1. Tell them what's in it for them
How will it make their job easier and better? If your staff see how it will make their lives better, they are more likely to embrace the change.
Smaller queues at busier times
Less time on the phones taking orders
No order errors as the customer picks exactly what they want
More orders = more tips
Happier customers = nicer customers
2. Ask your staff to try it out so they know how it works
While you're learning how to train staff to grow online orders, ask yourself — can your staff answer your customers' questions about online orders? Everyone in store should know how to order on your website or through the app. Send some test orders (just let your sales rep know this) and talk to our support team about any questions you may have.
3. Tell your staff what to say at the counter and over the phone
Here's a simple message your staff can use – "Have you ordered online yet? You get 20% off your first online order!" Print out this message and stick it to the till or phone. This is particularly useful if you have staff who are non-native English speakers. Also get the message printed on the bottom of your till receipts for your customers and staff to easily see and read.
4. Make sure your put promotional leaflets on the outside of bags
Make sure every bag leaving your store has a leaflet about your new online ordering and app to win over your customers. Even better, add your website URL to your packaging, with the message " Order Online". This will help convert customers from costly and competitive food portals to your own ordering, saving you money and building loyalty with your customers.
5. Train your delivery drivers to tell customers about the app
When you start figuring out how to train staff to grow online orders, remember that your delivery drivers are included too. Every driver should hand customers a flyer letting customers know any discount or offer they can redeem through your app. Don't just pop a flyer in the bag, strike up a conversation.
Your restaurant online ordering system will need continued marketing efforts to become and remain successful. That's why at Flipdish we have an expert customer success team to help you increase online orders and app downloads. Get in touch on [email protected]
Do you want to have your own online ordering system? Get in touch here.