Fresh from the oven, here's your seasonal edition of The Dish — home of Flipdish product updates, news and more. This autumn, our Engineering team was hard at work giving a fresh new look to your Flipdish POS and adding new capabilities to your POS Order Screen. We added a search functionality to all Flipdish websites so your customers can find their favorites in record time. We also had the chance to meet some of you at our Dublin, Madrid and London customer events. And we spent some quality time with Dacent Munch, Cork's best takeaway, to learn how they take advantage of their new Flipdish POS.
Let's dig in!
🚀 Flipdish POS gets a facelift and new powerful controls for font-of-house staff
After a full revamp of the Flipdish KDS in August, it was now the turn of the POS to get an upgrade.
An improved Home Screen
We redesigned the POS Home Screen and introduced a new menu that lets you see all your POS functions at once so you can access what you need faster. We've also added new settings so you can control better your display, sound, printing, and more.

Control the kitchen directly from the POS with the updated Sales Overview page
You can now make changes to orders in the kitchen right from the POS. Easily see which orders are pending, being prepared and dispatched. Orders can be re-printed, rearranged or moved to the next stage. Plus we've made it possible for you to see all your orders from a particular slot in time to better manage your capacity.

Here's a quick tour of what you'll be able to do with your new POS Home screen.
🕺 Take orders faster with the new Flipdish POS Order Screen
We've also given a makeover to the POS Order Screen. On top of updating its navigation, we'd added new capabilities that will let you customise your menu.
Hide menu images and descriptions
Do you have an extensive menu that takes up a lot of space on your Order Screen? You can now fully customise your menu layout and decide whether to show images and descriptions for your menu items. You'll also be able to choose the colour of each button so you can quickly distinguish between menu items.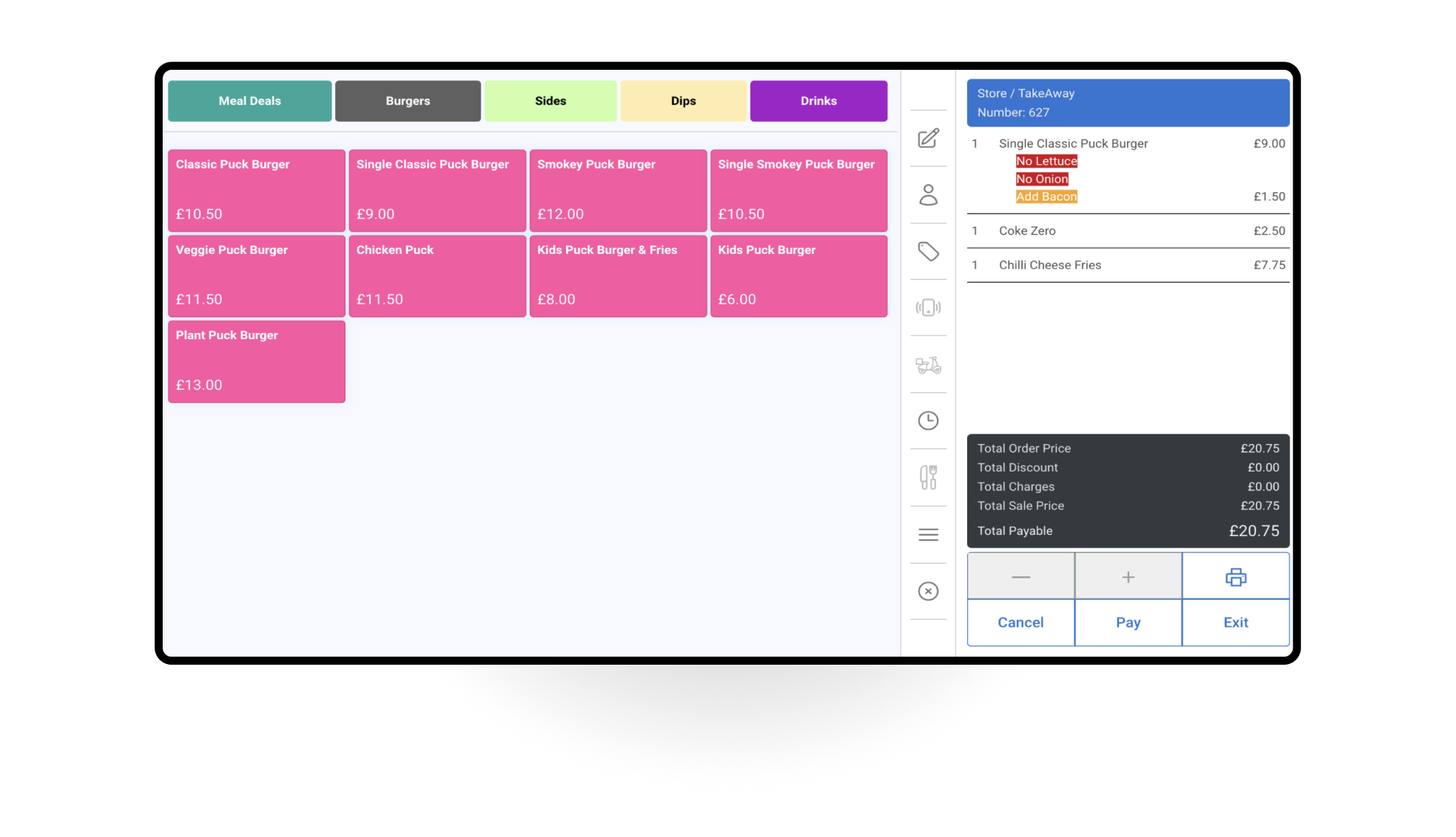 New modifier column view
Want to add or remove modifiers faster? We've added a new modifier column view which shows your full modifier list on one screen so that you don't have to navigate between the different steps of our modifier wizard.
Multi-brand support for order-taking
Say you have a pizza takeaway and a dessert shop in the same location. You can now add items from multiple brands to a single order.
Open items and custom discounts are here!
It's now possible for you to add open food items to orders for a specific amount. You'll also be able to enter custom discounts if you wish. These two options can now be controlled via the updated POS settings menu.
Check out our quick demo that flies through your new POS Order Screen.

🔍 New menu search for your Flipdish website
We've made it easier for your customers to quickly find what they're looking for by introducing a menu search function on your Flipdish website. With a user-friendly interface and an intelligent search algorithm, your customers will be able to discover menu items based on the name of the dish.
This new search functionality will increase the visibility of all your dishes, ensuring that even lesser-known items have a fair chance of being discovered and ordered.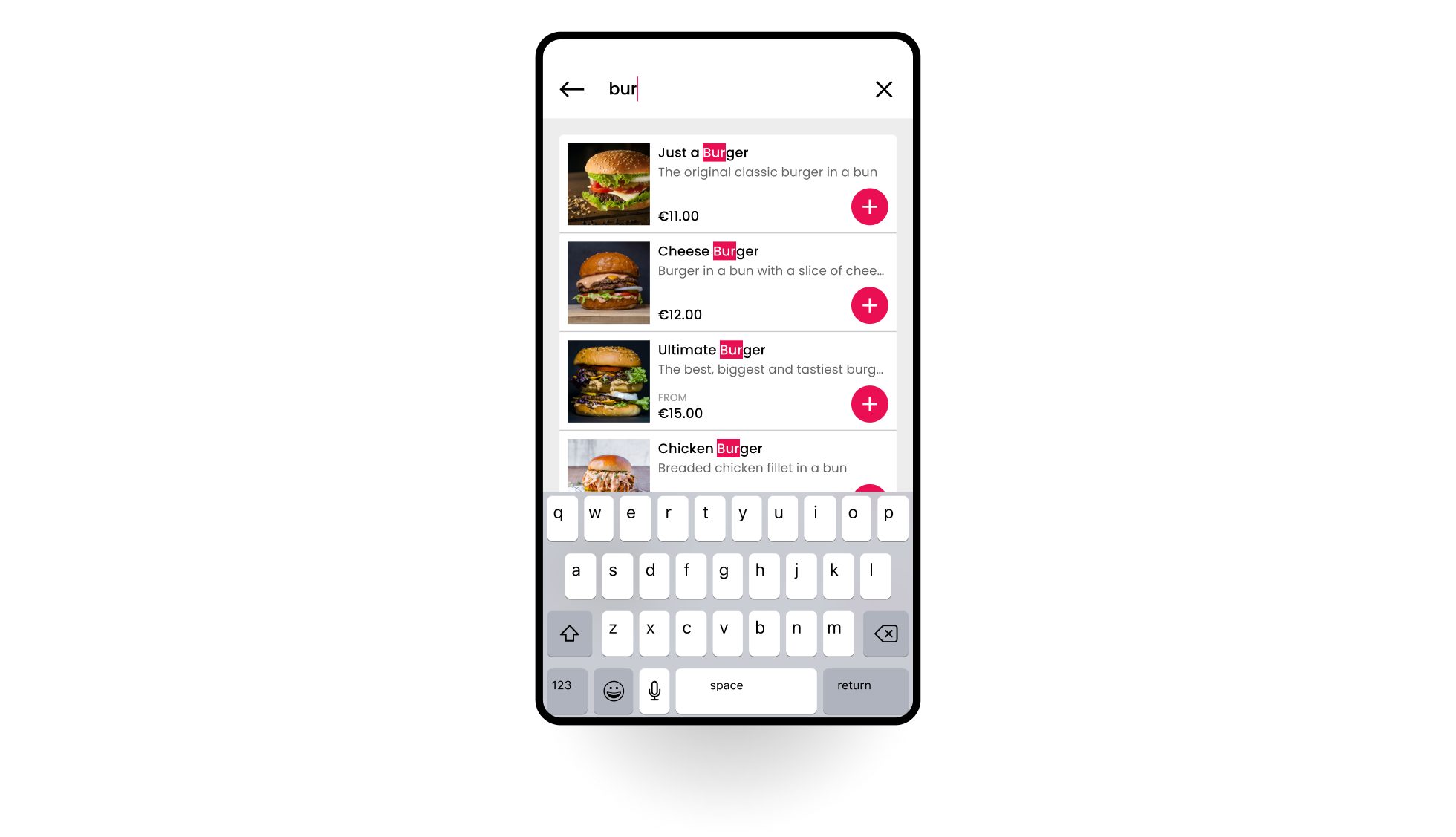 📅 Flipdish events - Dublin, Madrid and London
Our last events in Cork and Glasgow were so popular that we added more dates to our world tour. Watch out Taylor Swift! This autumn, our workshops landed in Dublin (again!), Madrid and London where we ran sessions on how to grow your online presence and how technology can unlock key pain points in your business. It's always great to meet you in person, chat about your challenges, and discuss how we can help you succeed. Plus we always have awesome deals for you on Flipdish products when you come meet us in person 😉
Watch this space as we'll be adding new dates and locations for 2024.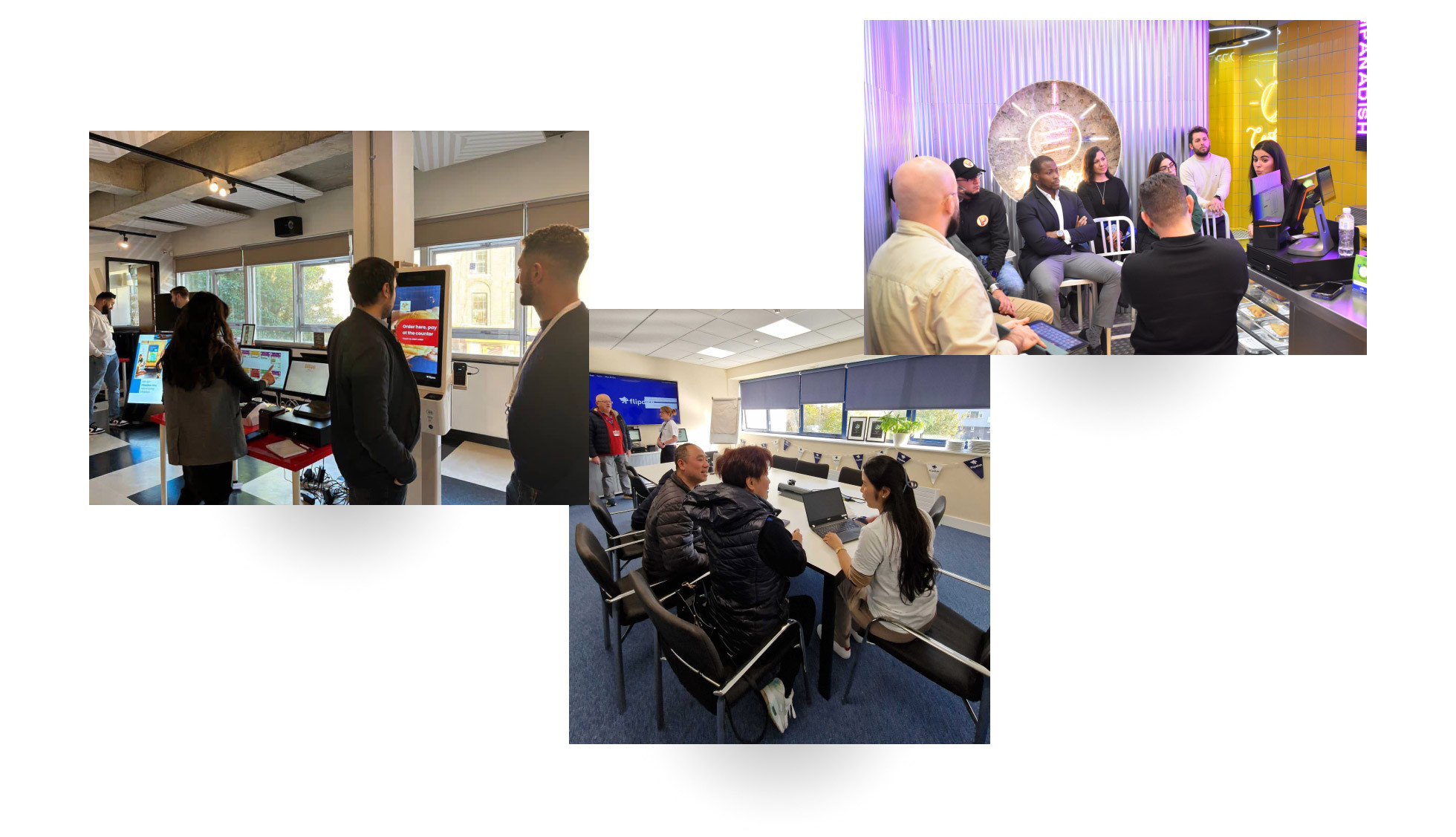 🔦 Customer spotlight: Dacent Munch
Liam and Ciarn Horgan are the masterminds behind Dacent Munch, Cork's beloved smash burger shop. These two brothers have taken the city by storm, securing back-to-back nominations for Best Takeaway in Cork in 2022 and 2023, and recently earning the title of Best Burger in Cork. We sat down with Liam to explore their remarkable story and how the Flipdish POS system has transformed their restaurant operations into a seamless experience. Check it out!

🌟 Be featured on the Flipdish Instagram and TikTok accounts
At Flipdish, we're all about celebrating our amazing customers, and we want YOU to take centre stage on our Instagram and TikTok accounts.
We've been having a blast showcasing some of our incredible customers on social media lately, like the amazing teams at Dacent Munch and CHUO Sushi. And guess what? We want to shine the spotlight on you next!
If you're keen to get in on the action, just drop a line to your account manager. They'll hook you up with our content producer, and together, we'll cook up the perfect recipe to showcase your business.
So what are you waiting for?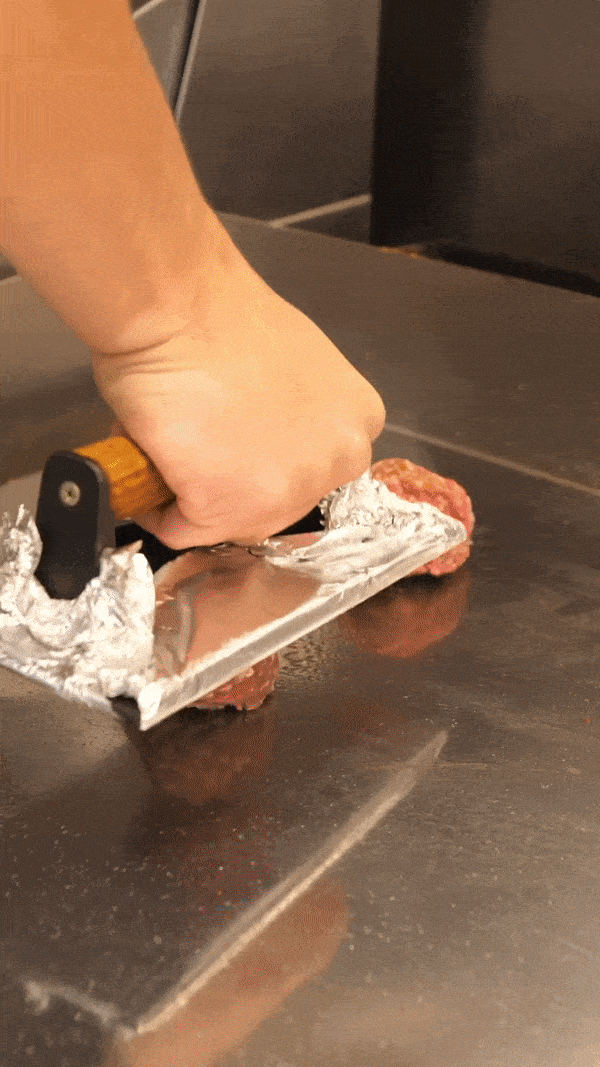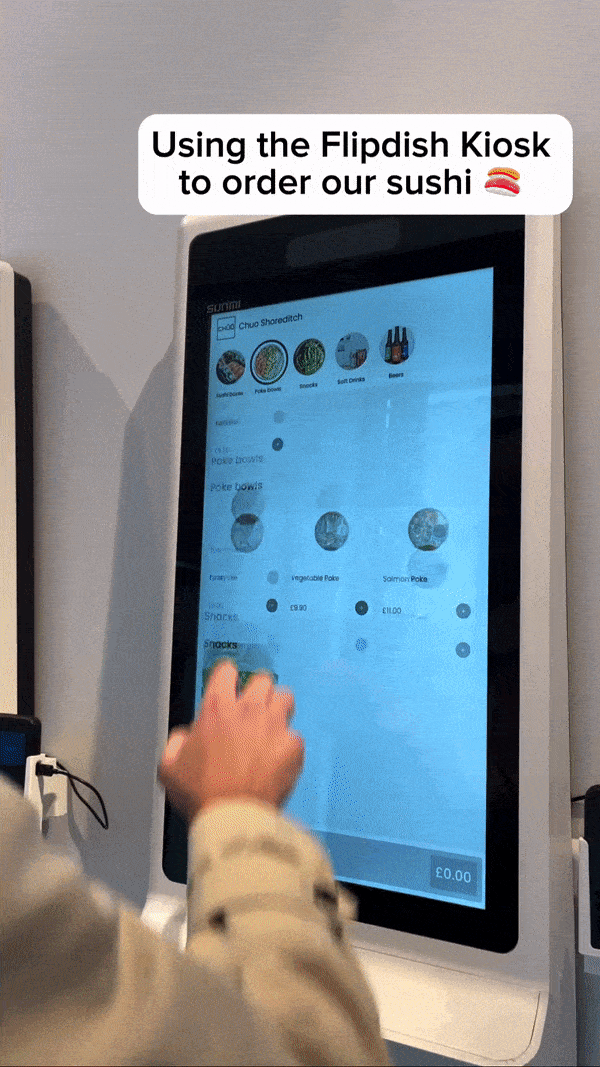 👀 Sneak peek: here's what's coming soon!
Omnichannel 360 Loyalty
Allow your customers to accrue and redeem loyalty on all your ordering channels, online, apps, kiosk… and soon in-store too! Our team is hard at work integrating the Flipdish loyalty program with the Flipdish POS. That way you can provide a seamless, consistent and delightful experience for your customers with every interaction with your brand.
The Flipdish loyalty program is a great way to retain your customers and drive repeat orders and more revenue for your stores. It's also a great way to collect valuable customer insights and use them to provide a more personalised experience to your customers. Keep an eye on future newsletters to learn more.
Improvements to vouchers
We know that rewarding your customers is important to you so we're making big updates to our vouchers. Here's what to expect in the near future:

Maximum discount limits on voucher redemption. You'll soon be able to set a maximum discount amount on your vouchers. This ensures your promotions remain profitable while still attracting customers with enticing deals. Keep your discounts appealing without the worry of giving away too much.

Menu items as rewards. We'll be rolling out an innovative voucher type that lets you offer specific menu items as rewards. This unique approach will not only delight your customers but also introduce them to different aspects of your menu.

Channel-specific vouchers. Soon, you'll have the power to define where your vouchers can be redeemed – whether on iOS, Android, Kiosk or Web. This targeted approach will allow you to craft promotions that resonate with your customers' preferred ordering platforms, enhancing user experience and boosting engagement.
A new website builder
We've been teasing our new websites and design templates for a few weeks now – they're just around the corner. Our first beta websites went live recently and we are excited to see customers receive their first orders with their new websites.
Along with the beautiful new design templates that we'll be adding, you'll now have the ability to easily update your website using our new website builder. Here's a sneak peek: