Restaurant floor plans: 7 things you should consider
Change is the only constant. So goes the famous saying, credited as originating with the Greek philosopher Heraclitus, but one that has resonated across ages and industries. You don't need to tell anyone in the restaurant business that change is the only constant. And if you do, don't expect an appreciative response. Restaurant owners and managers have closed, adapted, tweaked, and reopened countless times during the pandemic, and restaurant floor plans may be forever changed.
From accommodating social distancing, making space for delivery drivers, outdoor dining and contactless processes, the industry has been truly upended. In this article, we look at seven ways of improving the staff and customer experience through your restaurant floor plan.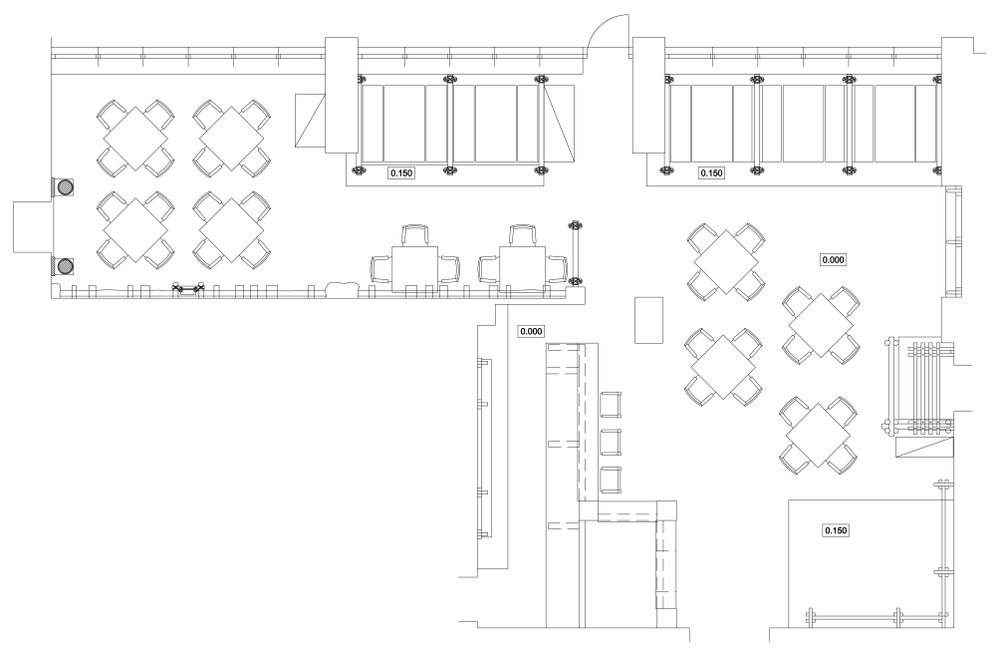 What is a restaurant floor plan?
On paper — or screen — a restaurant floor plan is a scaled diagram of a room viewed from above. Not only does it help you determine furniture layout, it also includes details on measurements, plumbing, wiring, lighting and appliances. Many spaces are included in this plan, including the entrance or waiting area, the bar, tables, chairs, booths, the cloakroom, toilets, kitchen, staff room, staff lockers, outdoor terrace and the position of your POS system.
The importance of spending time on your restaurant floor plan
A restaurant floor plan can make or break a space. It is the difference between having a chaotic and squeezed experience and a relaxed, enjoyable one. And a good floor plan has some flexibility, particularly as we muddle through COVID and prepare for a future with the potential for more pandemics.
Your restaurant floor plan must address the needs of both staff and customers and you must wear many hats when designing it. Try walking through the space as a customer and as a staff member. Pre-pandemic it was always a delicate balance to maximise the number of tables while giving a comfortable distance between tables, but regulations and societal expectations have taken this often agonising decision away.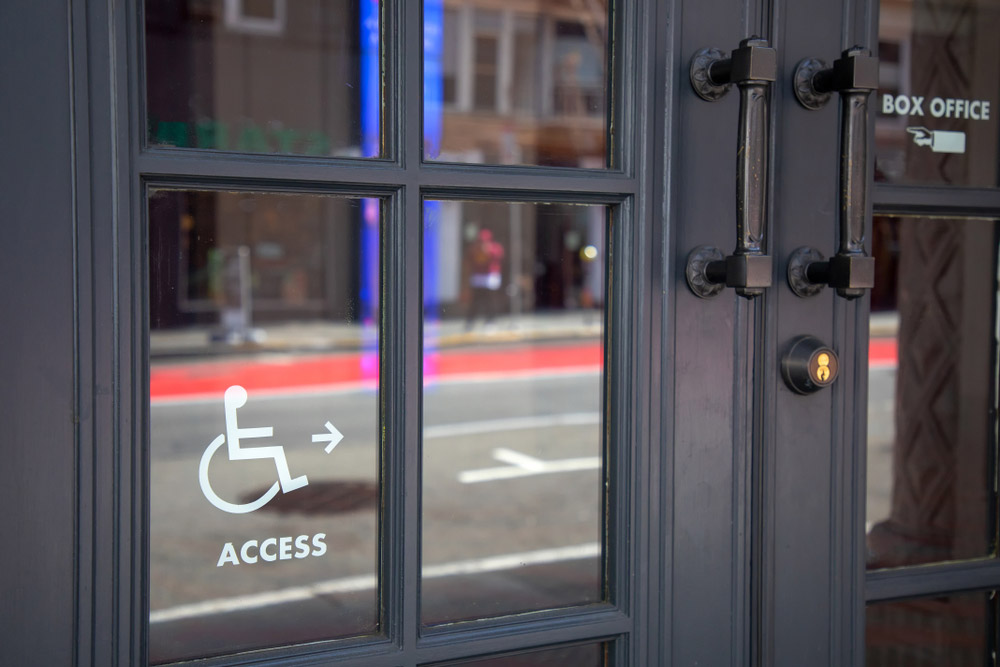 What to consider for your restaurant floor plan

1. Anticipate accessibility
While you are considering the flow of experience for your customers, think of those with different accessibility needs. The laws may vary in every country or state, but humanity doesn't.

If you are doing major building works, does your hoarding obstruct the path outside? If so, what alternative route are you offering?

Are any of your signage, planters or outdoor furniture obstructions?

If you have steps into your premises, are there railings to assist people? Is there a ramp?

Does your terrace or path have cobblestones that are tricky to navigate?

Do you have enough space for wheelchairs and chairs in your waiting area?

Are your doors wide enough for wheelchair users?

How high are your counters?

Have you added accessibility information to your website and social channels?
2. Confirm sinks and services
Designing a restaurant kitchen floor plan needs to consider workflow, a number of various health and safety regulations, the position of service counters, the cooking area, wash area and food prep station, with separate sinks for meat, poultry, fish and vegetables — you need a lot of sinks. Plus, food storage, refrigeration, crockery storage and cleaning supplies also need to be accomodated. The design of your restaurant kitchen floor plan will greatly impact your processes and profit, so spend as much time and budget as you can to get it right.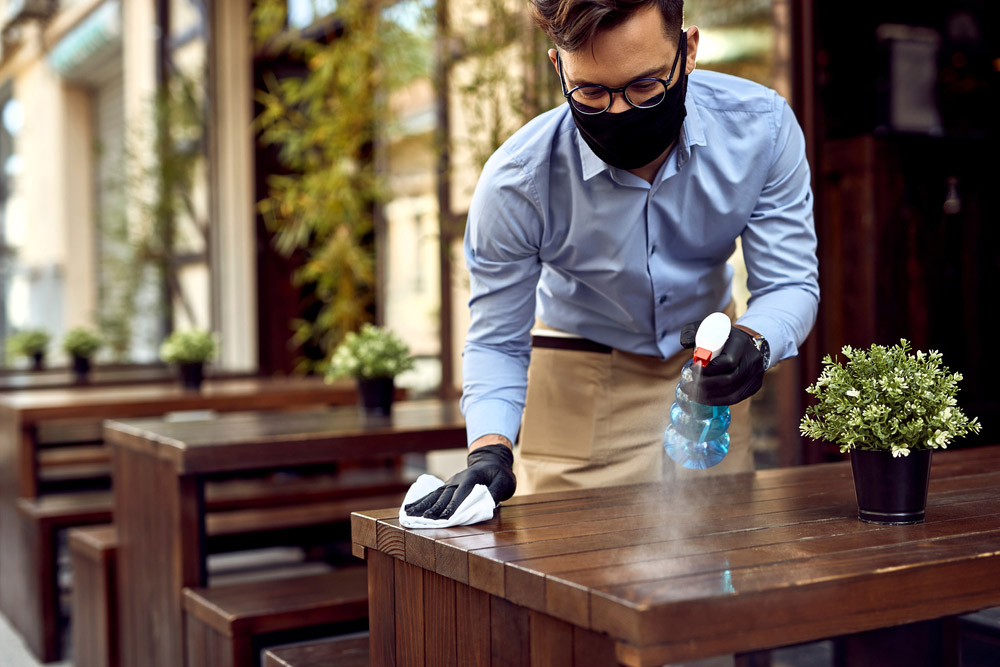 3. Prioritise restaurant service design
Serving staff require ease of movement. From welcoming and directing guests, to wait stations, easy-to-grab glassware and cutlery, POS system location, and access to the bar and kitchen, flow should be intuitive. Ideally, wait staff will not have to venture deep into the kitchen or storage areas to get what they need. The more time servers spend out front, the more they can provide a welcoming experience, be on hand for additional orders, upsell and turn tables faster.
4. Think tables and lighting
Your restaurant floor plan determines what combination of tables you will have in your space. From intimate two-seaters to booths and round tables for groups, you will need a mix. When it comes to table tops, think of the vibe of your restaurant. Wood is common, but so are Formica, metal and marble. Famously, Irish designer and architect Eileen Gray ensured the dining table in E-1027, a villa she designed in the south of France, had a cork top. The cork muffled sounds from dining so as not to detract from the calming noise of the sea.
Also consider the lighting around the table. From pendant lights, to wall-mounted and candlelight, there are many ways to create ambience, but watch you don't position a table under an alarm with a green or red light. It will colour the food in an unappetising way.
5. Determine POS system positioning
Depending on your business type, your POS system placement will vary. In traditional restaurants, a POS system will ideally be near the exit, without blocking it. Quick-serve restaurants and those with takeaway counters will of course have them placed there, potentially with kiosks too. As a general rule when customers pay in advance, closer to the entrance is best. Many restaurants are now adding Table Ordering to the mix too, meaning customers can pay in advance and contactless from their own mobile phones.
6. Make an entrance
Again depending on the type of restaurant, your entranceway requirements will vary. In a quick-serve, you will want separate customer flow through the entrance and exit to speed things up and reduce contacts. Sit-down cafés and takeaways may want to have an umbrella stand positioned by the door to avoid slips and spills, while more traditional restaurants should consider a seated waiting area and/or ease of access to the bar.
7. Design Insta-worthy WCs
A well-presented WC can significantly affect the customer experience. These rooms should be adequately heated and ventilated, and aside from the obvious stalls, sinks, changing tables, soaps and hand drying, consider adding vanity stations, with counter space, flattering lighting and mirrors, and an Instagrammable background in the form of tiles or wallpaper. And why not a chaise longue? Think of your restaurant marketing; make it a memorable space and the social media tags will follow.
Want to first draft design your own restaurant floor plan? Here are some tools and programmes to try