Restaurant Spotlight: Press Up Entertainment Group joins Flipdish for online ordering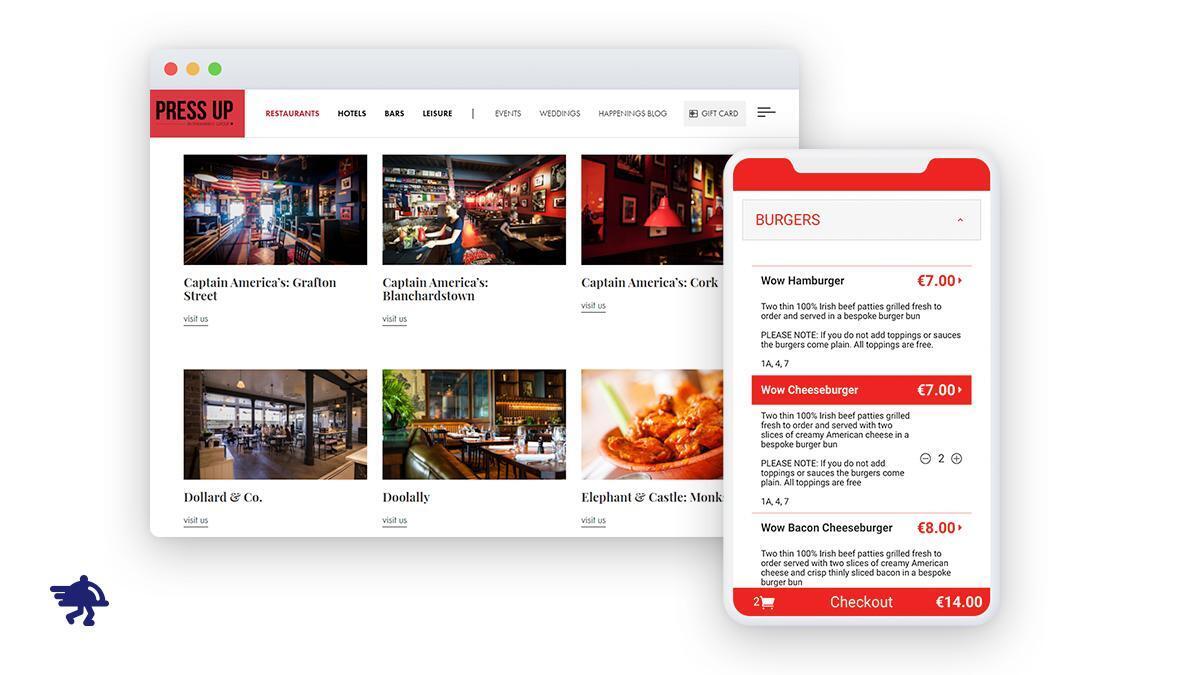 "We are very happy to be partnering with Flipdish to enhance our online ordering and digital presence across many brands within the Press Up portfolio. The integration with Flipdish will allow our customers to easily order and pay for any of their favourite meals directly through our websites for contactless collection. This will not only make the ordering process easier for our customers, but will also help streamline operations during busy service periods." -Laura Arnold, Head of Marketing and PR at Press Up

We are delighted to announce that Press Up Entertainment Group have partnered with Flipdish to bring online ordering to their portfolio of brands across Ireland!
Press Up Entertainment Group owns and operates 50 venues across Ireland including restaurants, bars, hotels and nightclubs. We are delighted to say they now use our online ordering system across several of their popular restaurant brands, including Wowburger, Captain America's, Elephant & Castle, Dollard & Co., Union Cafe, Bison Bar, Doolally and Wagamama.
Press Up Entertainment Group needed a best-in-class white-label online ordering system that could roll out across their multiple brands in a short time frame. With the Flipdish white-label ordering system embedded into their existing websites, they could start accepting click & collect orders within days.
The Flipdish online ordering system integrates into Micros Simphony PoS system across the Press Up Entertainment Group portfolio.
Learn how Flipdish can help your restaurant or takeaway