How our restaurant marketing experts deliver triple-digit ROI for customers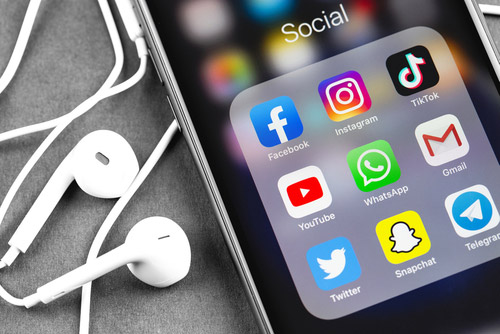 Flipdish customers are seeing an outstanding return on investment with the help of our restaurant marketing experts to drive online sales.
A growing number of our customers are using our Managed Marketing team to reach a wider audience, drive up orders and grow revenue with digital advertising campaigns on social media and Google.
And it's paying off for them in spades. The average return on investment is an impressive 533%, across all cuisine types.



So what do our team of restaurant marketing experts do?
The Flipdish Managed Marketing (FMM) team is our internal restaurant marketing agency. They are specialists in restaurant marketing, working with our customers to grow their business using targeted ad campaigns.
At the helm is Head of FMM, Grace Coughlan, who describes what the team does in simple terms: "We help our clients to increase sales and grow their business. We're a team of restaurant marketing experts here at Flipdish - we offer marketing solutions to clients of all sizes."
A key priority for our FMM clients is a high return on investment from the marketing campaigns we manage on their behalf.
"What we've found is really important to our clients is for them to be able to see what they're getting back. The more engagement we can get on their pages, the more eyes on their brand. Our average return on investment is 533%, and this is across all cuisine types," Grace explains.
Watch Grace to learn more about the benefits of working with our restaurant marketing experts:



Leveraging Google Ads for growth
Google, as you might expect, plays a vital role in these brand building activities for restaurants and other hospitality businesses. And marketing on the search engine is carried out in a very sophisticated and targeted way with Google Ads.
"As part of our marketing packages, we do Google Ads. We want your brand to be up top when someone's searching. So what we do is run keyword-targeted Google campaigns that are also geo-targeted to get that key customer," said Grace.
As always with marketing, it's important to follow the numbers. So constant sales reporting keeps the campaigns on track and ensures that results are maximised.
"We set up really sophisticated tracking, to allow us to see all the way from the ad impression right down to the sales. So we track the whole sales funnel for you, and report back to you at the end of the month. We also offer SEO - as part of this we optimise keywords on your website," explains Grace.



Social media advertising campaigns
Advertising your restaurant or takeaway on social media platforms like Facebook and Instagram is a highly effective way to grow your brand and drive more sales.
"Our team are specialists in social media advertising. We run Facebook and Instagram ads, to make sure that people who wouldn't really know your business, see your business. Increased brand relevance is huge for us," says Grace.
"We need to get the brand out there, so we market to the right people at the right times, to get them to order."


Driving customer loyalty
Meanwhile, other key channels such as email and SMS marketing help to drive long-term customer loyalty.
"We know how important loyalty is for businesses. So we encourage customers to order through SMS marketing, email marketing and push notifications - and make these customers long-term loyal customers," said Grace.
"At the end of the day, it's simple - when someone's hungry, we make sure your business is there."


Our team of restaurant marketing experts can help with:
Google Ads: Many customers go straight to Google when they want to order food. So we make sure they find you first. By implementing a local search strategy on Google Ads, we attract potential customers in your area to your business.
Social Media: We provide high-level social media marketing strategies, designed to reach your target audience at the right time and place. We can run a variety of ad types, covering all the leading social platforms - Facebook, Instagram, Twitter, Linkedin and Pinterest.
Email Campaigns: Strong email campaigns are proven to create brand recognition and awareness with customers. By combining engaging content and memorable design, our campaigns keep your business at the top of your customers' minds.
SMS Marketing: SMS marketing is a great way to reach customers quickly and directly - they can deliver open rates of well over 90%. Our SMS marketing targets your customers when they're hungry, again helping to drive more orders.


Grow your business with our team of restaurant marketing experts