An Interview with Dermot Bright – The Pizza Slice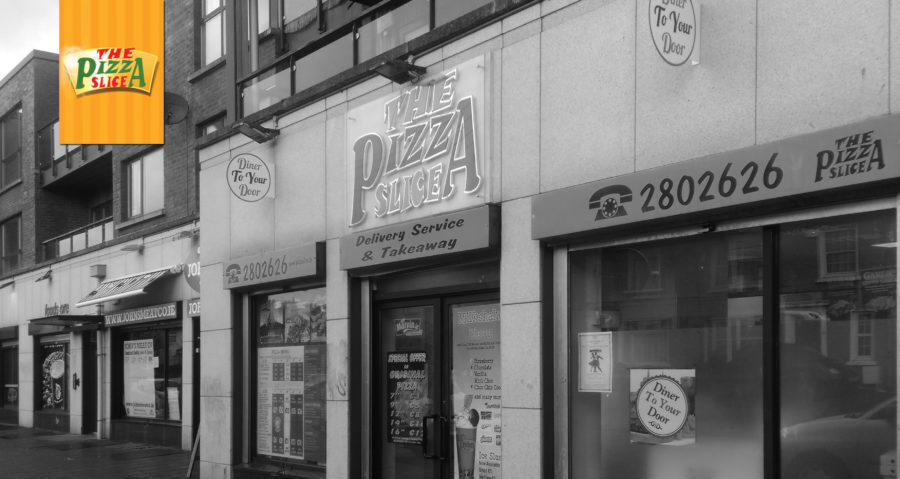 3 months after starting with Flipdish we caught up with Dermot Bright from one of the busiest takeaway pizza stores in South Dublin, The Pizza Slice (Monkstown).
What is the story behind The Pizza Slice?
I started off working in Pizzaland. Working there I saw problems of a big company. Any changes, good or bad, took forever with the red tape you had to go through, so I thought I'd open a solo project where things can be added or taken off the menu fast and that can make a big difference.
Business started in 1997, La Fintas Park off Abbey Rd., a very small shop. After 2 years there we were given a chance to take over a much bigger premises from the owner of Applegreen. There we could make everything fresh everyday – dough included.

What part of the job do you like the most?
The part I like the most is sending out our food and thinking – that's lovely, I would just love to get that quality delivered to me. Knowing everything is fresh is a big deal at The Pizza Slice. Our staff are with me since day one so everybody is singing from the same sheet.
What part of the job do you dislike the most?
The hours can be rough. Everybody out socialising on a Friday and Saturday while you're working can be hard but you kind of get used to it after a while.
Who are you typical clientele?
We can have all types of people ringing us from the person chilling at home alone to the football club needing a party order.
What is your bestseller?
Meal deals. Big time. They go from a personal deal to a family feast. Our full house would be the most popular. You get dippers, large drink, wedges, pizza breads and of course a 16″ pizza plus toppings.
How much of your sales would be online?
50% is online compared to 30% this time last year.

What's the next step for your business?
We want to grow our one shop. I have no real interest in having more stores at the moment. I firmly believe that once you take the finger off the pulse of your shop you lose control of the quality and service. "Nobody will care about your business as much as you do", that's my motto.
Thanks to Dermot Bright!
Want to have a free Flipdish demo?
Send us an email to [email protected] and schedule a time that suits you, or submit your contact details for an online ordering demo.