Running a Successful Café: A chat with Network café owner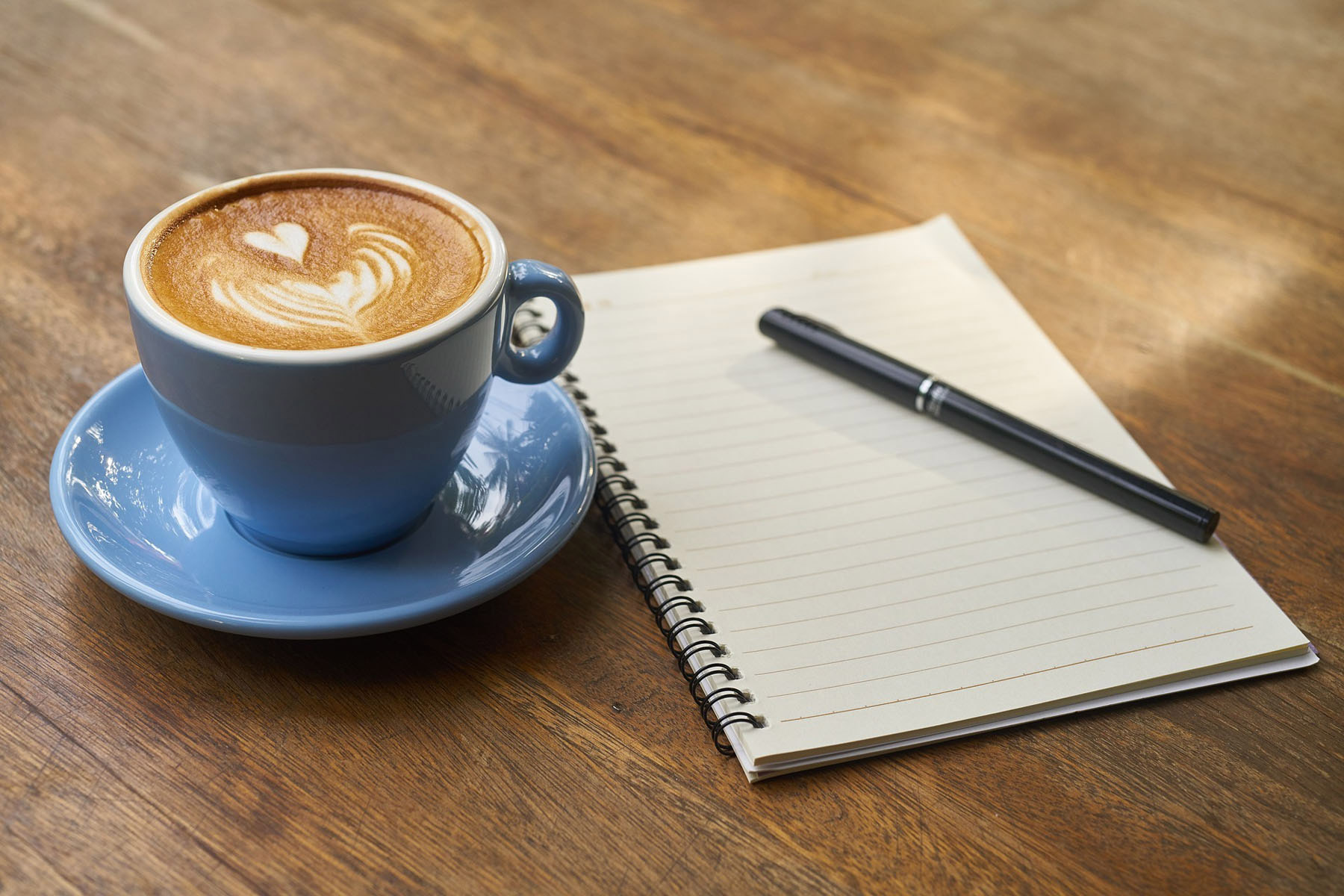 Running a Successful Café in a Competitive Industry.
If you enjoy the smell of freshly brewed coffee, served with a smile, then you can understand why the café industry has exploded in recent years. However, have you ever considered what it takes to actually open and manage a café of your own? Read on to get a brief insight into the competitive café industry.
-> Universally, the coffee market is expected to continue to grow with the global industry worth over $100 billion!
-> Over 70% of the Irish population drink coffee once a day and one third of Irish people buy at least one cup of coffee a day.
-> It takes approximately 250-300 coffees a day to cover café costs generally speaking.
Oliver Cruise, café owner of Network café on Aungier Street in Dublin, gives his insight in the industry and says it all boils down to survival of the fittest.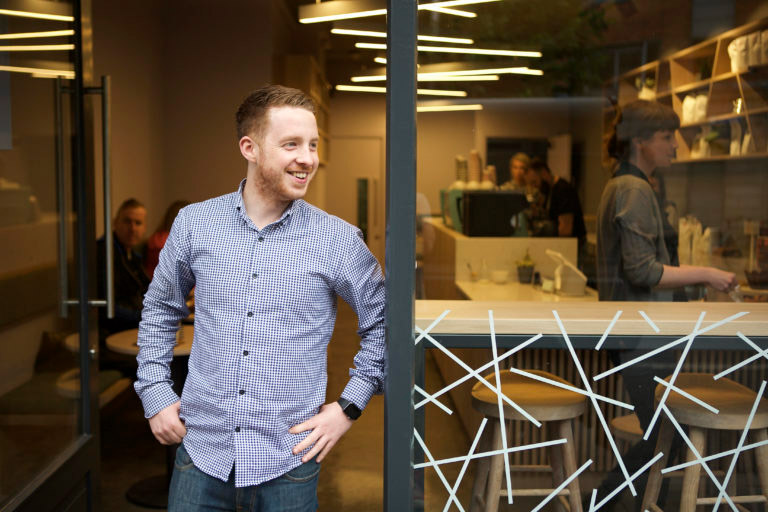 Key Elements of Financing a Coffee Shop
It seems that a café is a cost-efficient business that is easy to lift off the ground. The café owner met his business partner at a coffee festival in Dublin. A speciality coffee shop was a logical choice with a hole in the market. Thus, the opportunity for an upmarket coffee shop seemed appealing. Plans to grow through multi-store locations also makes this idea more attractive.
Certainly, capital will depend on your vision for a café. Oliver got investment from a private investor and contributed his own personal savings from working. Given that initial funding covers primary costs, significant start-up costs include new machinery and staff. As a result, second-hand machinery is a cheaper option that some café owners opt for.
Oliver recommends hiring experts to train the staff in barista training and in customer service. Most notably, be aware that labour is not cheap - yet good staff are critical to success.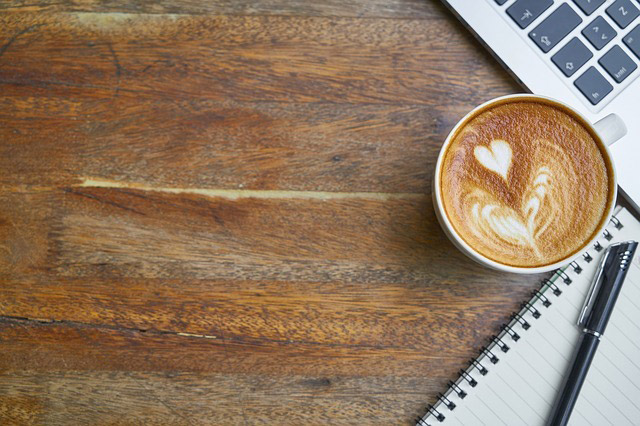 The Four Fundamentals of a Successful Café
#1 Customer service
First of all, customer service is at the core of Network. Network's staff, the faces of the café, are encouraged to be friends with their customers, both regulars and passers-by. Networking with people inspired the name of the café. Here, the focus lies on organic growth by word of mouth, good reputation and consistency in customer service.
Oliver set out to gain a loyal customer base from the surrounding areas by giving away free coffees on college campuses and in offices.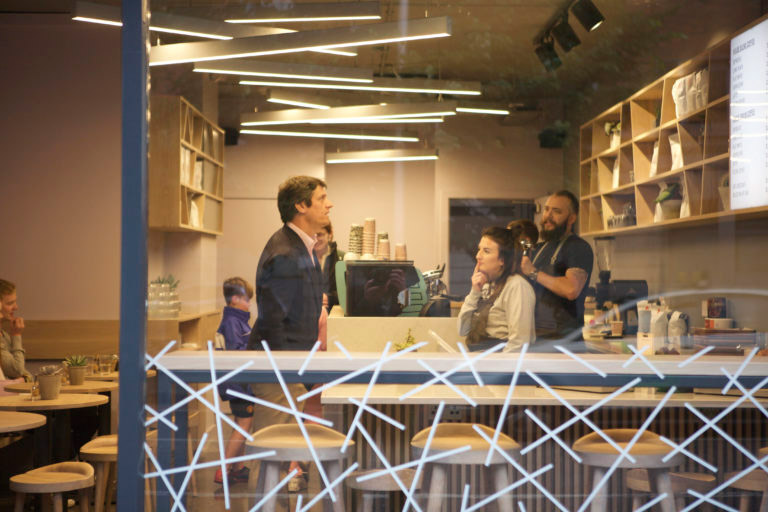 #2 Brand
Secondly, brand is everything for an independent café. For Network, the target market buy into brands and it was one of the key objectives that Oliver set out to create. Takeaway customers are a walking advertisement, carrying branded coffee cups across the city to their next destination.
Similarly, brand identity should transcend digitally onto social media channels. Overall, this will capture and communicate the brand online. Given that a third of people using social media to find their coffee spots, cafés should solidify their online presence.
Digital marketing is becoming a huge part of running a café nowadays. Oliver suggests getting an extra pair of hands to help with this side of the business. It can have a very positive impact if the basics are successful. Nevertheless, visuals won't keep customers coming back.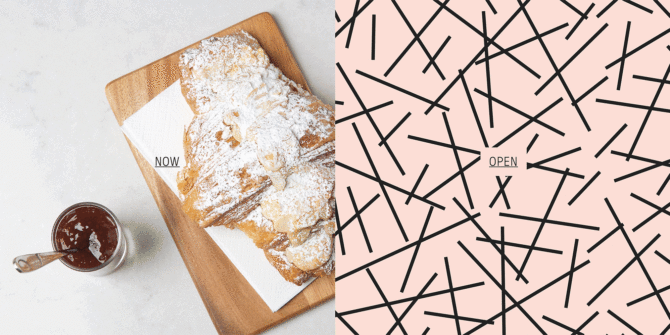 #3 Product Quality
The quality of the product and offering is key to survival. Network has seen its neighbouring cafés shut its doors during the first three years. Thus, it is a testament to serving high-quality, speciality coffee.
What the coffee scene has shown is that people are willing to spend more money on high quality products and services.

#4 Product Offering
In more recent times, Oliver has noticed that cakes and croissants no longer dominate the display counter. A concise food menu now plays a special role in coffee culture. The likes of Network wouldn't compare itself to a brunch spot. Yet, this demand for food in a café is driving the second phase for the business.
Food sales are inconsistent in a café such as Network due to its density as a café.

The Future for Coffee Culture
-> In tandem with increasing VAT prices and competition, a balance between price and quality should be achieved in order to thrive.
-> Today with a large selection of cafés to choose from, don't forget that coffee seekers can base their choices from online sources.
-> Ensure that all of your details are available to them to increase your overall presence and sales.

Have questions for us? Contact our Customer Success Team on [email protected]