Flipdish makes a splash in Texas with multi-unit franchise LA Crawfish
LA Crawfish is a large seafood restaurant franchise, based primarily in the Houston and San Antonio area of Texas. Currently operating 20 outlets, the franchise is owned and managed by Minson Ngo, who has plans for further expansion going forward by bringing new partners onboard.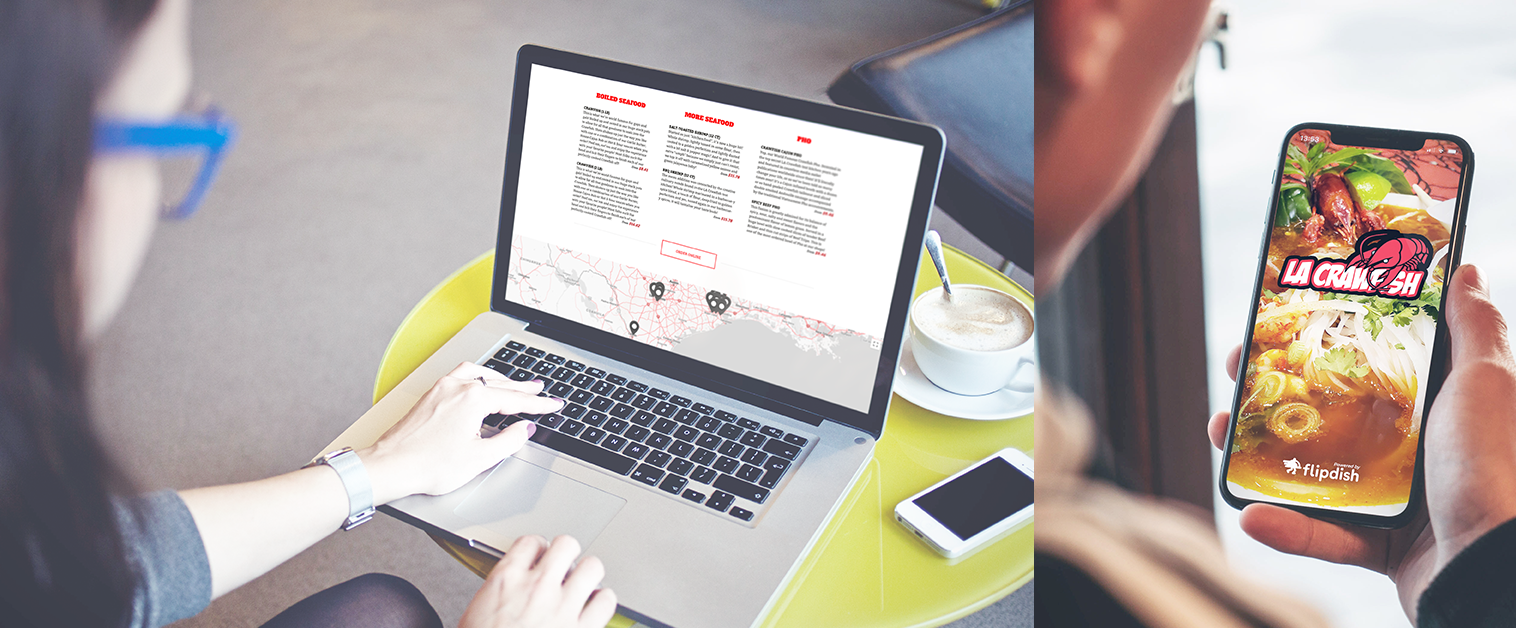 Their restaurants are casual and fun spots, serving boiled crayfish, shrimp, crabs, chicken wings, oysters and a range of other tasty dishes. However, like so many others in the US and around the world, the business was severely impacted by the onset of COVID-19 early in 2020.
While the lockdown has been hugely challenging for the entire hospitality sector, it has been especially difficult for large restaurant chains and franchises operating at scale with significant overheads including rent, utilities and staff salaries.
In March, when the pandemic hit, LA Crawfish was forced to close all 20 of its outlets for dine-in as Texas authorities introduced a lockdown order limiting restaurants to takeout services.
"Our account manager, John, was very accommodating and willing to educate at all hours of the day. Our team literally was able to do all of the physical set-up within a week of signing the agreement, without any major setbacks"
Rapid Response in a Crisis
With dine-in business halted completely overnight in an unprecedented scenario, they needed a solution fast to keep the business going.
Owner Minson Ngo reached out to Flipdish to enquire about an integrated online ordering system. From there, things developed at a rapid pace.
Just a few days later, the Flipdish online ordering system was embedded on the LA Crawfish website and the business was processing online orders for pick up.
The onboarding process was fast and straightforward. Ngo was delighted with how easily and quickly the system was up and running at such a critical time for his business.
"The integration of Flipdish was very easy," Ngo said.
"We were able to integrate it in-house straight away with minimal instruction. Online orders came in within minutes of activating the Flipdish terminals at a few stores."
He had high praise for the Flipdish team's responsiveness and support too.
The Flipdish system provides a centralized management system for all 20 LA Crawfish outlets helping to streamline operations across multiple locations.
With that, the franchise was fully operational for pickup orders across a vast network of locations in Texas.
With no dine-in revenue for many weeks, the swift implementation of the Flipdish online ordering system ensured a fast and effective pivot to focus on pickup and takeout.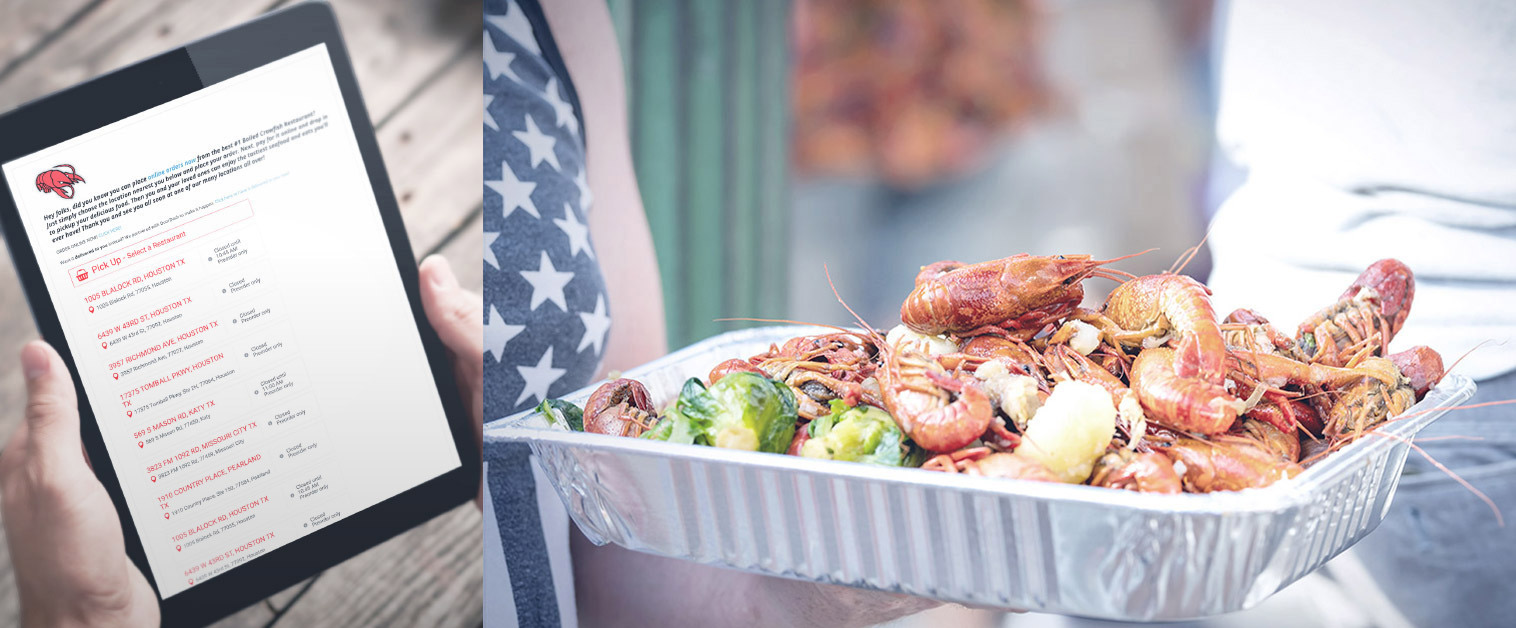 In Full Control
As Ngo and his team at LA Crawfish became more familiar with the Flipdish system, they loved how easy it was to use and the control it provided with access levels and permissions, which is especially important for a multi-location brand.
"We have a lot of direct control over users with lower-tier credentials and access, menu programming and promotions," Ngo said. "The reporting is also very detailed and full-featured."
"The back office is intuitive to use and easily adapted to within hours of hands-on usage."
"Flipdish also focuses on generating sales and traffic through the brand, its existing network and customer base directly, which is appreciated and much more effective in our use case."
"There is also no distance limit on radius from each store, which is also a positive since some customers are willing to travel a long way for our food," said Ngo.
"We chose Flipdish due to the robustness and maturity of the platform as a whole. There was ample support for multi-unit franchise operations"
Low Fees, High Growth
The cost-effectiveness of Flipdish was another major drawcard for LA Crawfish in their decision to introduce the system. The very reasonable, low-percentage fees represent extremely good value when compared to the standard 20-30% charged by food delivery marketplaces.
Direct orders on their website now comprise a significant proportion of their sales.
"Flipdish has made an impressive impact in the few weeks since deployment," he said.
LA Crawfish also uses the retention marketing features in the system to drive customer loyalty including text messages and reward vouchers. They use social media and in-store flyers to encourage customers to order directly on their website.
It's a glowing endorsement of the partnership between LA Crawfish and Flipdish.
"Direct orders on our website make up approximately 15% of our total sales volume"
Join LA Crawfish, and thousands of other Flipdish customers today
Talk To Sales