Support Local, Order Direct: Helping restaurants and takeaways during tough times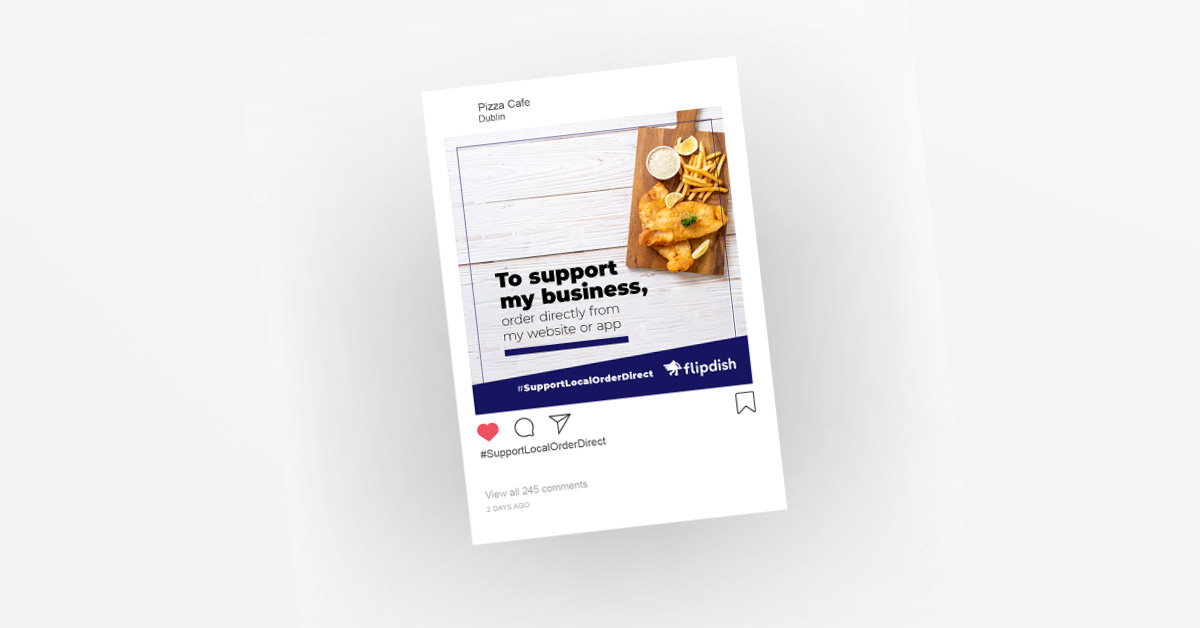 Things are tough right now for everyone, particularly in the hospitality industry. Lockdowns are kicking in again in many parts of the world, and businesses are facing into an unknown future.
Local restaurants and takeaways need the support of their customers and community. That's why we're launching our Support Local, Order Direct campaign to help you encourage people to order directly from your website or mobile app whenever possible.
Consumers don't always know that ordering directly your website or mobile app is the best way to support local. We can help you spread the word.

To make it as easy as possible for you, we've created content that you can share freely on your own social media channels. All you need to do is download the images, then copy and paste to your social media. Simple.
You have the option to use the generic images below or you can amend the asset to include an image of your food, logo and website address. You'll find all of the content options in the Support Local Social Media pack here.
Use the #SupportLocalOrderDirect hashtag in your posts and tag @Flipdish. This will help to build momentum for the campaign and we can see how far the message is spreading.
Together we can make a huge difference to local businesses and communities. Let's do this.
Option 1: Generic image and message
Suggested Text: Feeling hungry? Order direct on my website or mobile app. Thank you for your support. #SupportLocalOrderDirect
Tag: Remember to tag @Flipdish in the post

Option 2: Generic image and message
Suggested Text: By ordering directly from our website or app, you're helping us operate through these tough times. You'll save money on your order too! #SupportLocalOrderDirect
Tag: Remember to tag @Flipdish in the post

Option 3: Generic image and message
Suggested Text: Did you know that when you order on a food delivery marketplace they take up to 30% of the order value as fees. Support your local businesses during these tough times and order directly from our website or app. #SupportLocalOrderDirect
Tag: Remember to tag @Flipdish in the post

Option 4: Insert your own food image, logo and website details
Suggested Text : Yes, we are open! Order direct on our website or mobile app. Thank you for your support. #SupportLocalOrderDirect
Tag: Remember to tag @Flipdish in the post


Download the #SupportLocalOrderDirect social media pack now,