Stop losing online food orders at checkout - 5 conversion killers and how to avoid them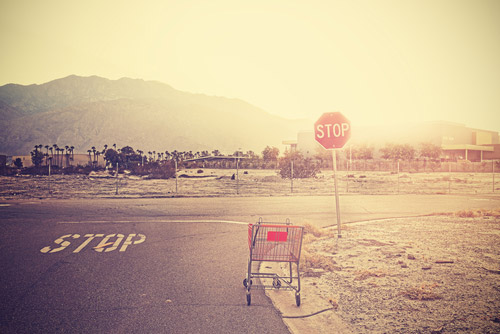 Imagine the following scenario at your dine-in restaurant, bar or café. A customer places their order at the counter, selecting several items from the menu and calling them out to a staff member. Then, suddenly, when it's time to complete the transaction and pay, they just cancel the order completely, turn around and walk back out the door.
That would probably stand out as a strange incident and a frustrating loss of a sale, especially when it was almost completed. Now imagine this was happening regularly, with every second or third 'customer' cancelling their purchase at the very last moment. You'd get pretty fed up of this trend - most likely within about an hour!
The shocking truth is that this very scenario is happening to businesses all the time in the digital world - on websites and mobile apps. Looking beyond online food ordering, a huge percentage of e-commerce shopping carts are abandoned at or just before the checkout stage.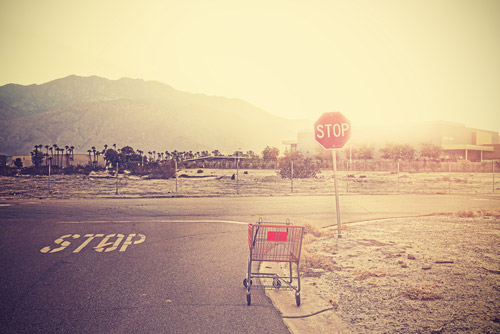 Therefore, conversion rates take a huge hit - and of course, so do revenue and profit. On the flipside, making little improvements in key areas could lead to a lot more revenue.
Many businesses fail to remedy this unfortunate situation, as it largely goes unnoticed on a day-to-day basis. However, something that seems like a small shortcoming or incidental point of detail on a website or mobile app can actually have drastic consequences.
There's a multitude of reasons for these last-minute cart abandonments, with many of them down to basic mistakes that are hurting the checkout process and turning customers off. These are conversion killers at a key stage.
Let's take a look at some common conversion killers and ways to stop them costing you so much money.


1. Poor user experience - basket not clearly displayed
This is a very common and costly fault across e-commerce generally. Website or app visitors select items, add them to their shopping cart - and then just forget about them a few minutes later. The same goes for online food ordering, with poor user experience and interface design very often to blame for lost orders - especially if the basket is not clearly displayed. You'd be amazed how often and easily customers miss the checkout call to action, or just get distracted while browsing the menu. They usually look for another alternative if they get frustrated with the user experience - they simply won't hang around to figure out a problem.
Solution: The importance of simple, intuitive user experience cannot be overstated. The shopping basket should always be obvious and prominent on the user interface, while they continue to browse and (hopefully) add more items to their order. They need to see and know exactly what's in their basket throughout the process. That's a key part of a positive, simple interface design and user experience. A "Checkout /Buy" call to action then moves them naturally on to order completion.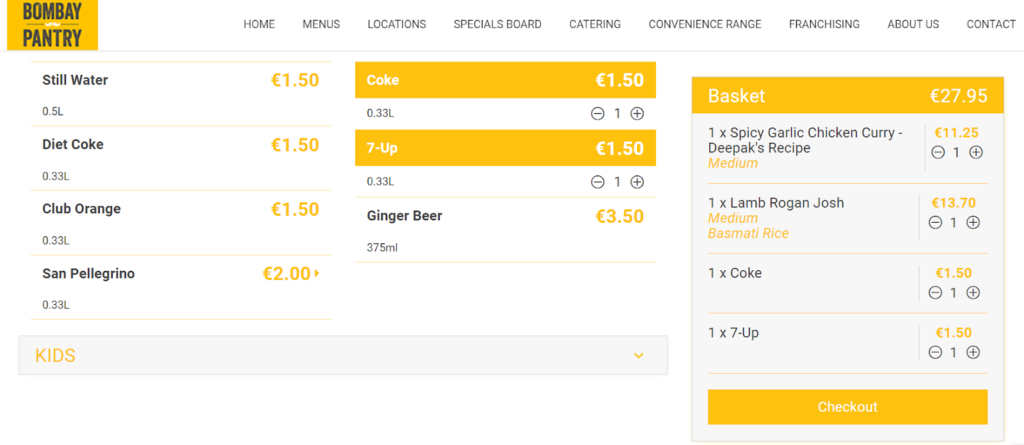 2. Registration hassle for the customer
Having a requirement for all new customers to create an account before completing a purchase puts an onerous demand on them. They don't necessarily want that commitment. The time it takes to register is another hassle they don't need in their lives - they just want lunch! And what happens when a customer encounters unwanted hassle? Again, there's every chance they'll go elsewhere.
Solution: Don't make your customers set up accounts! Your website and app should allow them to complete purchases at any given time without it (the Flipdish online ordering system doesn't require registration or lots of details to be submitted by the customer). Hopefully, many people are downloading your app anyway, which plays a huge part in turning one-time customers into loyal regulars. Engagement can also be built up with your occasional customers through ongoing marketing efforts. And you can still give them the option to create an account when they want to.


3. Slow loading speed and payment process
When it comes to loading speed, every second really does count - customers can fall off at any moment if they encounter delays. When your customers add an item to their basket, they don't want to wait around for it to refresh. If they get frustrated by this delay, there's a good chance they'll abandon the order entirely. The same goes for the payment process - it's really the wrong place to slow people down! People consistently avoid slow, frustrating digital experiences and processes.
Solution: All aspects of your website should work quickly and easily for the user. In particular, the basket and total cost should refresh instantly when items are added. And payment should take a matter of seconds - the time it takes to enter card numbers or scan a card. Having a dynamic basket and integrating a high-class digital payment solution will achieve this.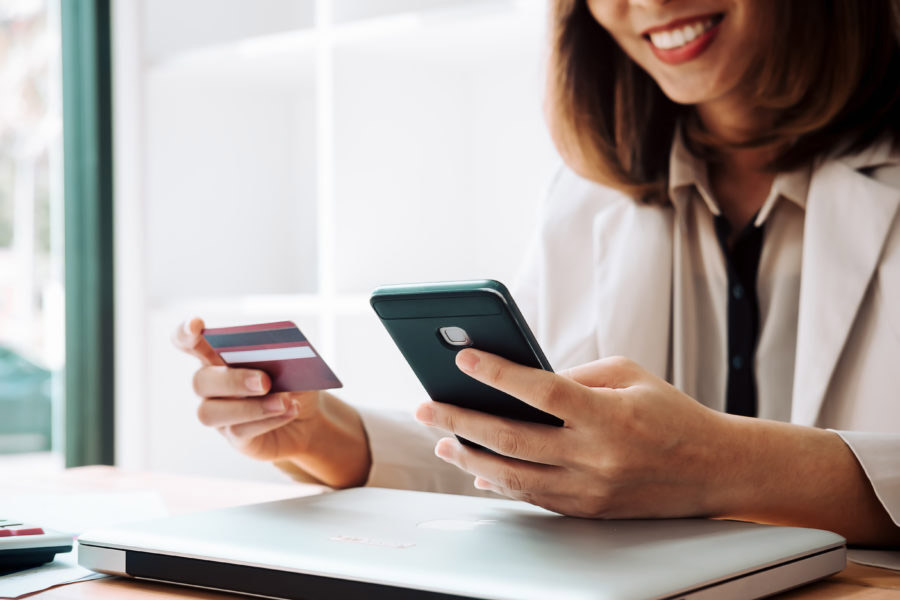 4. High or unexpected delivery fees at checkout
Customers probably have an approximate figure in mind for what delivery will cost when they start placing an order (of course it depends largely on the length of the delivery journey). When substantial delivery fees are suddenly thrown in at the end of the buying process, it can shock them and scare them off, as the order total jumps up sharply. It's a shame to lose the whole order for that reason, at that stage.
Solution: First and foremost, keep your delivery fees reasonable and affordable to customers. If it's viable for the business, you can consider absorbing some of the cost of providing delivery, to encourage more orders. Transparency is another way to deal with this - by showing estimated delivery charges up front on your website or app, you can avoid the element of surprise at the checkout stage.


5. Unclear or long delivery times
This is one key area where customer tolerance is very low. They expect to be told the estimated delivery time (quite accurately) when they place their order. It's also important that the delivery time is as quick as possible, within reasonable expectations. Orders arriving excessively late are also sure to cause frustration, and deter them from coming back in the future.
Solution: Obviously you want to have good processes and sufficient staffing levels to ensure deliveries are completed on time, and delivery times are kept low and efficient. In terms of the process and digital experience, it's helpful for the customer to clearly show them the estimated delivery time at the checkout stage. Then it should be fulfilled to keep customers satisfied with the entire transaction.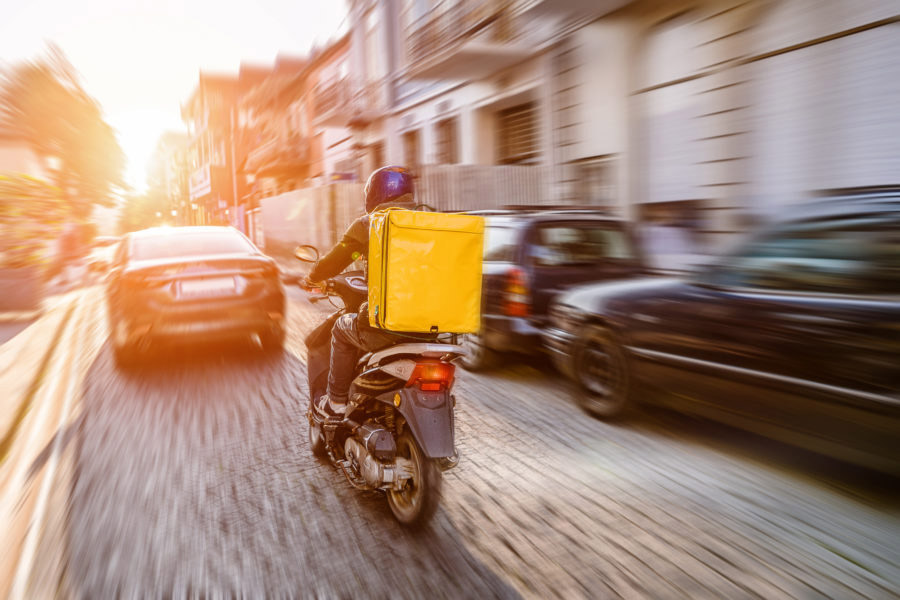 Eliminate conversion killers to make more sales
Identifying the biggest conversion killers on your website or app is a good place to start. This will probably involve some user testing and analysis. Then you can go about tackling them and improving performance.
By solving these issues - or as many of them as possible - you'll convert more visitors into paying customers and drive up revenue.


Flipdish can help you complete more orders on web and mobile, all under your own brand