10 winning marketing ideas for a pizza restaurant
Whether you've just launched a new pizza restaurant and need to generate some buzz, or you've been running your business for years and you're looking to bring in some new customers, you can always use a few new restaurant marketing ideas.
Pizza restaurants tend to serve loyal communities who order regularly so there's a great opportunity to engage with your community with your marketing efforts and build lasting loyalty.
We've compiled a list of ten winning marketing ideas for a pizza restaurant, so that you can get the best return on your restaurant marketing efforts.
1. Invest in professional photography
Your customers are going to be shopping with their eyes, so you need to make your products stand out from the competition. Invest in high-quality images for your restaurant, and even consider hiring a food stylist for the shoot. This will ensure you have the perfect images of your food, and you can use these images anywhere. Your menu, social media and flyers will all benefit from your investment.
2. Create a content calendar
A tailored and up-to-date content calendar is a really beneficial tool in any restaurant owner's marketing kit. Create a calendar of the year, and take note of every feast day, national holiday, local event and day of importance for your pizza restaurant, for example Valentine's Day or Father's Day. This will allow you to plan your campaigns in advance and ensure that you don't miss an opportunity to promote your business. Consider creating and promoting themed deals around these days so that you capture your customer's attention and increase your sales.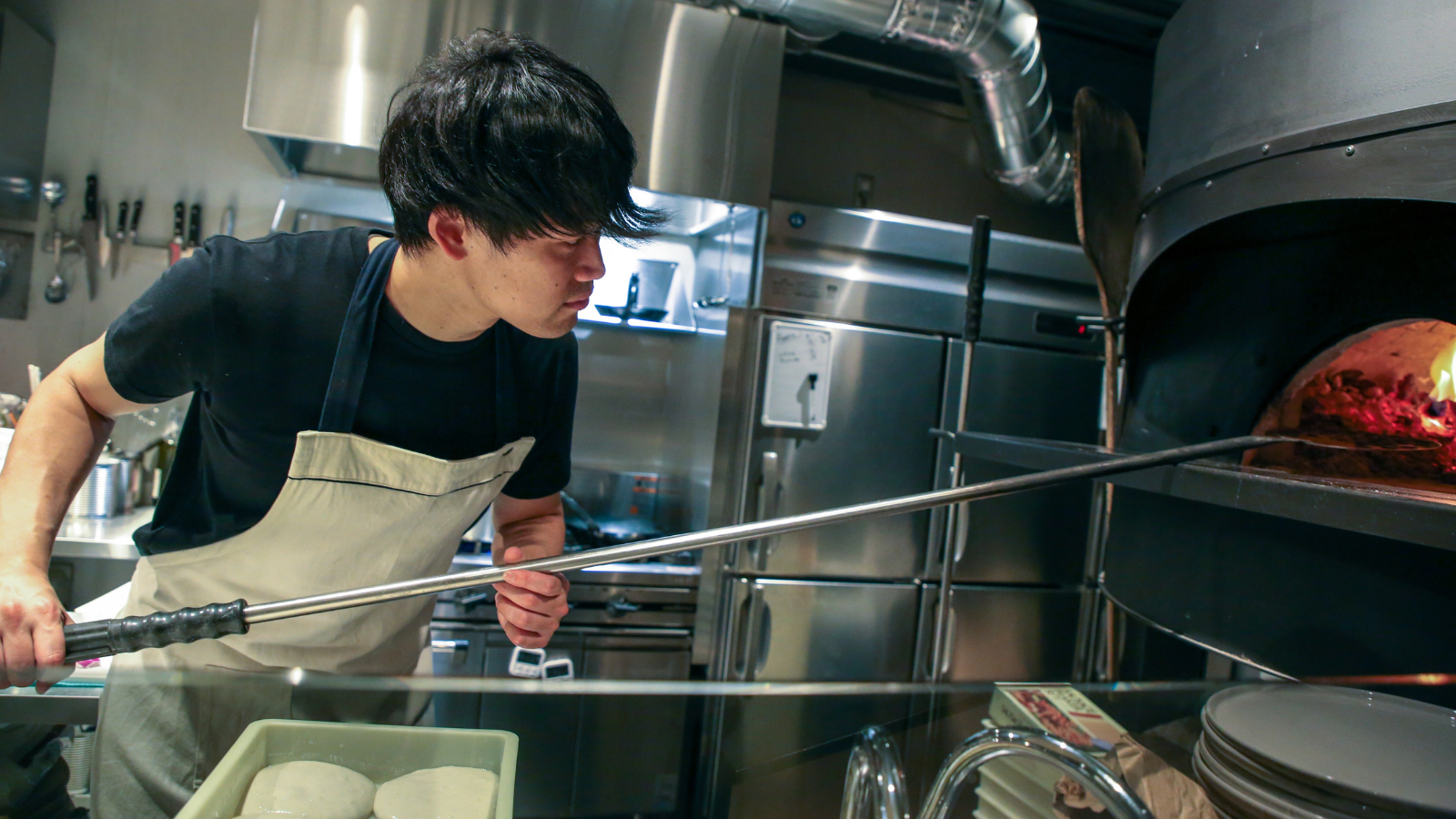 3. Always be upselling and cross selling
Upselling and cross selling are both extremely successful marketing tactics used by many restaurant businesses to ensure that they get the maximum order value possible. Upselling is encouraging customers to increase the size of their meal or item from small to large. Cross selling is when your customer is placing an order, and your staff or website prompts them to add an extra item to their order, for example a drink or a dessert item. Make sure that your staff and website are offering both to your customers. This will work to increase your average order value, while also ensuring your customers don't forget to add a product to their order.

4. Create behind the scenes content
Customers love to see behind-the-scenes content as it gives them an insight to your business that they usually wouldn't see, and it's also a great opportunity to show the care that you put into your food, brand and staff.
Consider doing a staff video every time you get a new hire to introduce them to your customers, or even doing some video updates every time you create a new pizza. Wow your customers with your pizzaiolo skills, and don't be afraid to bring your brand personality to this content. Show the care that goes into your pizzas, and what makes it stand out from your competitors. This is sure to keep your audience engaged.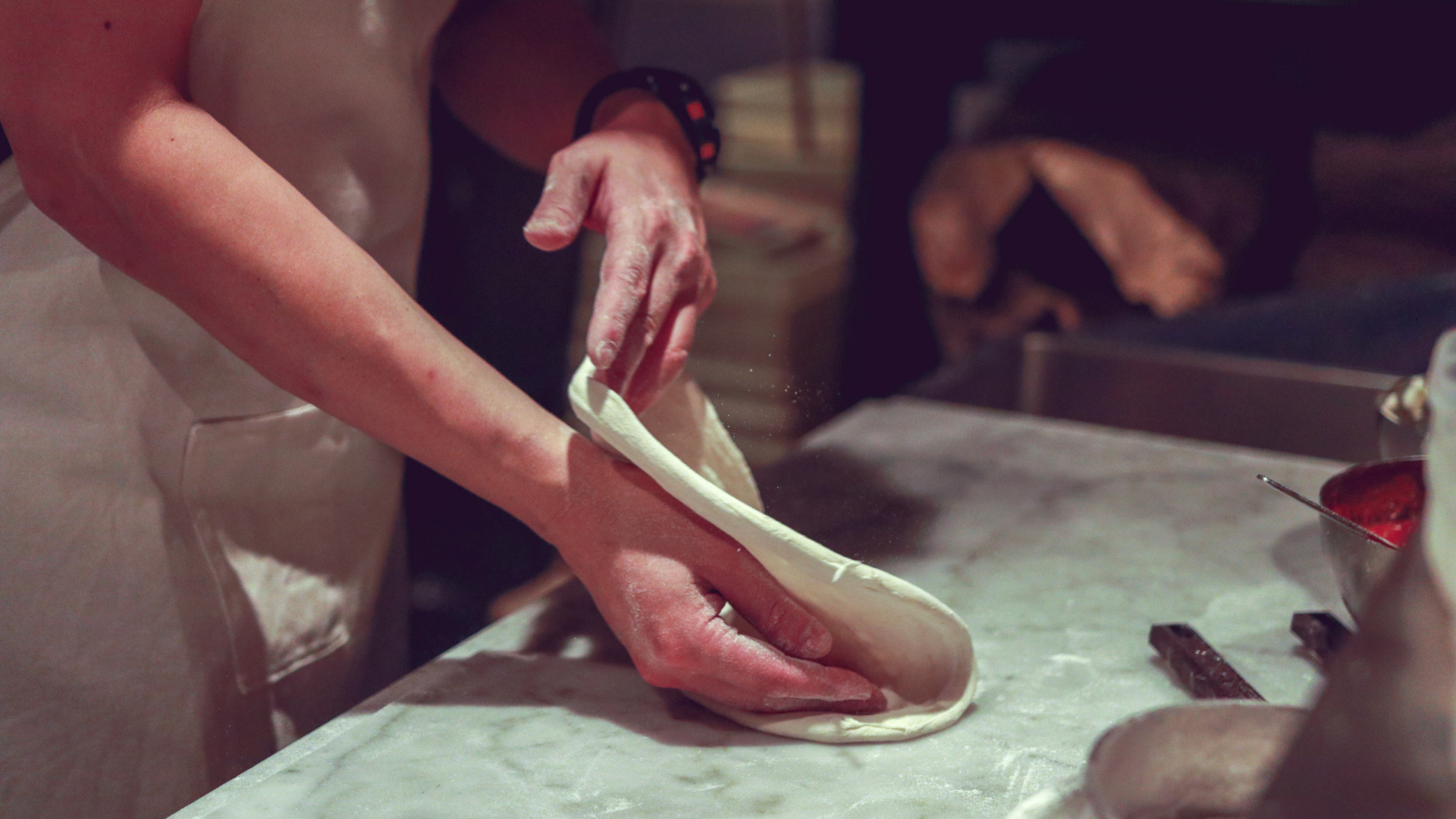 5. Distribute leaflets
Leafleting is a very common marketing tactic for pizza restaurants, as it gets your menu directly in front of your customers. It is extremely important to invest in a good leafletting company, otherwise you could find that you've upset people by posting "junk mail". Ensure the leafleting company you choose understands to respect "no junk mail" signs on doors, and that they deliver your menus and deals in your local area. To avoid your leaflets being classed as "junk mail", add coupons for deals to your leaflets. This way people are more likely to keep the menu and consider ordering from you.

6. Try Facebook Ad campaigns
Social media advertising is a great option for marketing pizza restaurants as it is relatively low-cost and can work with small budgets. The benefits of running Facebook ads for your pizza restaurant is that you can be very specific in choosing who sees your ads. You can target specific locations and age groups, switch ads on and off — depending on the length of your campaign, and analyse data to make sure they continue working well for your business. You choose the amount you spend, so it's a perfect option for any marketing budget. The return on investment can be extremely high too. At Flipdish, our restaurant marketing experts achieve an average 533% ROI across all cuisine types for our clients.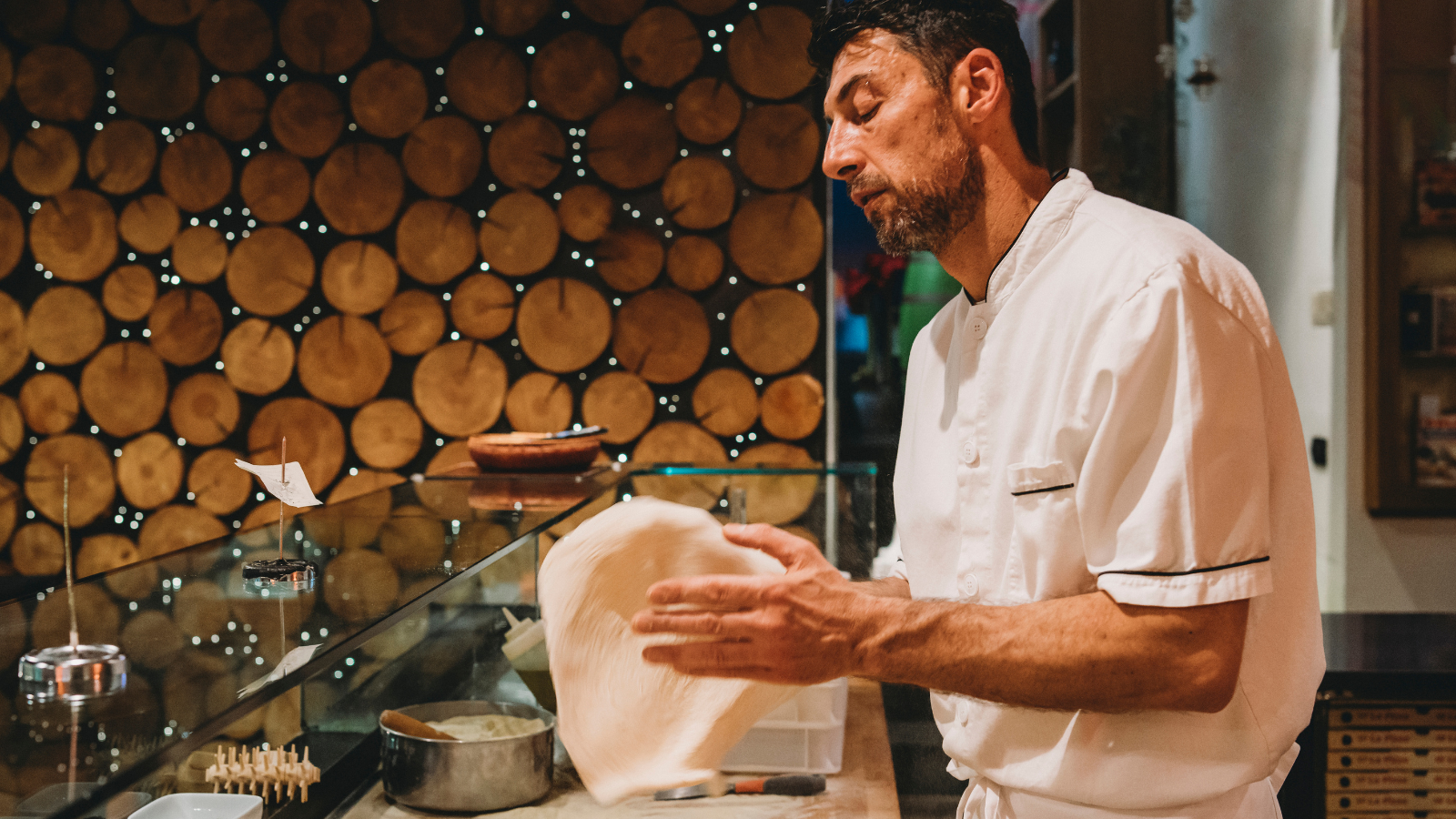 7. Run SMS campaigns
Text message marketing is an excellent marketing strategy for pizza restaurants. It has an average open rate of 90-98%, and of that 86% of those do it in the first 60 seconds of receiving a text. This gives pizza restaurants businesses an opportunity to have immediate impact and increase sales instantly.
Make sure your text message has proper spelling, that it has a high value deal for your customers, and consider what time you think would be optimal for your customers to receive the update. Also, ensure you are compliant with the text message marketing laws in your country.

8. Send email marketing updates
If done correctly, email marketing can have a huge pay-off for your business. Your customers are getting emails from all sorts of businesses, so it is imperative that your updates are engaging and have enough value for your customers to keep their interest. Make sure to include exclusive deals and updates so your customers continue to be interested in your content and remain subscribed to your email list.
9. Monitor your reviews
A massive amount of your marketing is going to be through word-of-mouth. Your customers listen and respond to the recommendations of their friends and families at a much higher rate than they respond to regular marketing efforts. When you have negative reviews on your social media or Google reviews that don't get addressed or resolved, your customers will assume that the review is true and it could have a massive cost to your business.
Dedicate time to your online reviews, and respond to each entry regardless of tone. The positive reviews will be delighted that you responded, and by responding to negative reviews you show how much you care for your business.

10. Support local fundraisers and sponsorships
A major key when it comes to running your pizza restaurant is to become a part of your local community. Local sports teams tend to have massive support from their local community, making it an incredible opportunity for your pizza restaurant.
By sponsoring a local team you can get your brand in front of your ideal demographic, and you get the extra benefit of investing in your local area. It's a win for you, and a win for your community.
Grab a bigger slice of the market with our pizza restaurant marketing ideas

Implement just some of these pizza restaurant marketing ideas and you'll be well on your way to building a loyal customer base. But you want to give those customers a great experience when they try and find you online.
A big part of marketing your pizza restaurant is giving your customers a great online ordering experience. Flipdish provides you with all the technology and support you need to set up an ordering website and app, and take your pizza shop digital.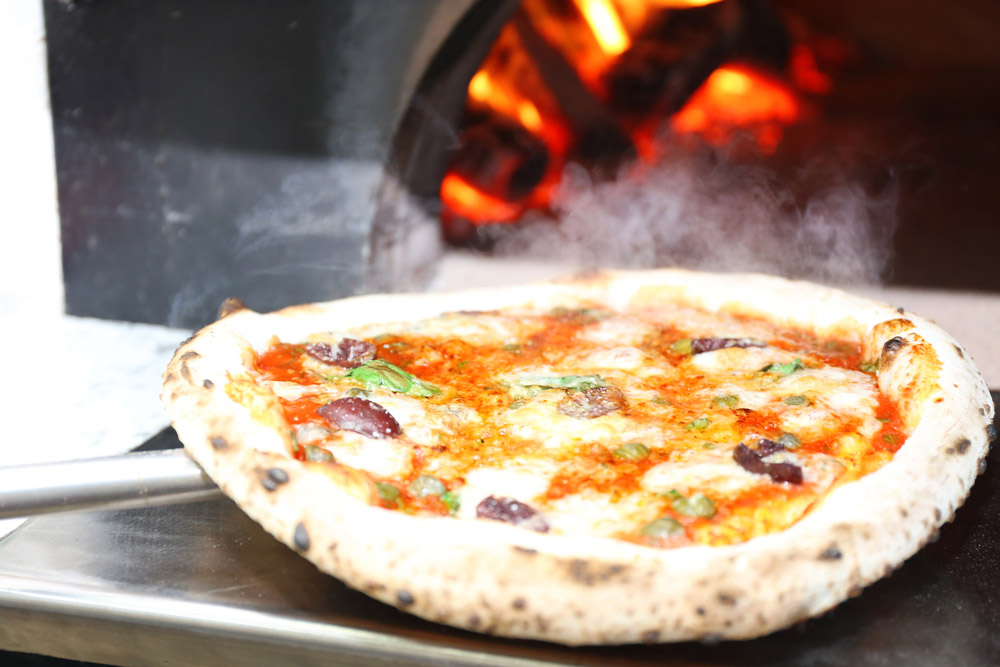 Get the best online ordering solution for your pizza restaurant
Talk to us