What is a ghost kitchen? And should I be spooked?
Just when you thought you had no more bandwidth for business buzzwords, along comes a whole bunch of new terminology to know. Ghost kitchens, virtual restaurants, dark kitchens and cloud kitchens really all mean the same thing; delivery-only restaurants. Specifically, ghost kitchens are bricks and mortar, custom-designed locations where various virtual restaurants rent space to operate from.
In this guide, we'll cover:
How do ghost kitchens work?
Opening a virtual brand in ghost kitchen companies is very different to opening a bricks and mortar dine-in restaurant. To create a virtual-only restaurant, which is takeout and delivery-only and often with kiosks, food entrepreneurs either rent a commercial kitchen or run their own, and from this base build the brand, prepare food that travels well and send it out for delivery. Ghost kitchens typically play host to multiple virtual-only restaurant brands at once, similar to a co-working space.
What are the biggest overheads for ghost kitchen restaurants?
Without wait staff, dining space or the need to be on a street with high footfall, the overheads for opening a ghost kitchen brand are far less than a traditional restaurant. Ghost kitchen companies are often found in more satellite residential areas — where there is high demand for delivery and rent is even lower than central location in a city or town — or in coveted central areas where rent for a dine-in restaurant would be wild, but demand for particular cuisines is still high. The biggest overheads for ghost kitchen restaurants are typically:

Brand development
With no tangible consumer-facing presence, ghost kitchen brands really need to stand out online. From a strong restaurant name, logo and website, to popping social media and careful menu development, ghost kitchen restaurants must be memorable to really connect and resonate with their target audience.
Licences and registrations
Much of the advice listed in how to open a restaurant still applies to ghost kitchen restaurants. You will still need to tick the box on particular certifications and registrations. Every country and state has different laws and requirements but generally speaking, you'll need to register your business, register with your local health department, obtain safe food handling certification and take out insurance.
Premises, equipment and ingredients
Virtual-only brands often operate out of shared commercial kitchens, what are known as ghost kitchens. These offer a lot of flexibility, particularly when you can rent by the hour or by the day, and really help to reduce start-up costs. Depending on the set up in your chosen ghost kitchen, your equipment costs can be rented or bought, while ingredients should be more standardised.
Staffing
Again, this is far less than traditional restaurants. Depending on demand and the size of your kitchen space, you could operate with one to three staff members.
Online ordering and delivery
Online ordering functionality is a necessity for ghost kitchen restaurants, and if you are a delivery-only business, the delivery has to be exceptional. While some ghost kitchen brands do use aggregator apps to receive orders, many more run their own end-to-end delivery so they can fully control the customer experience, often using a white-label technology solution to do it.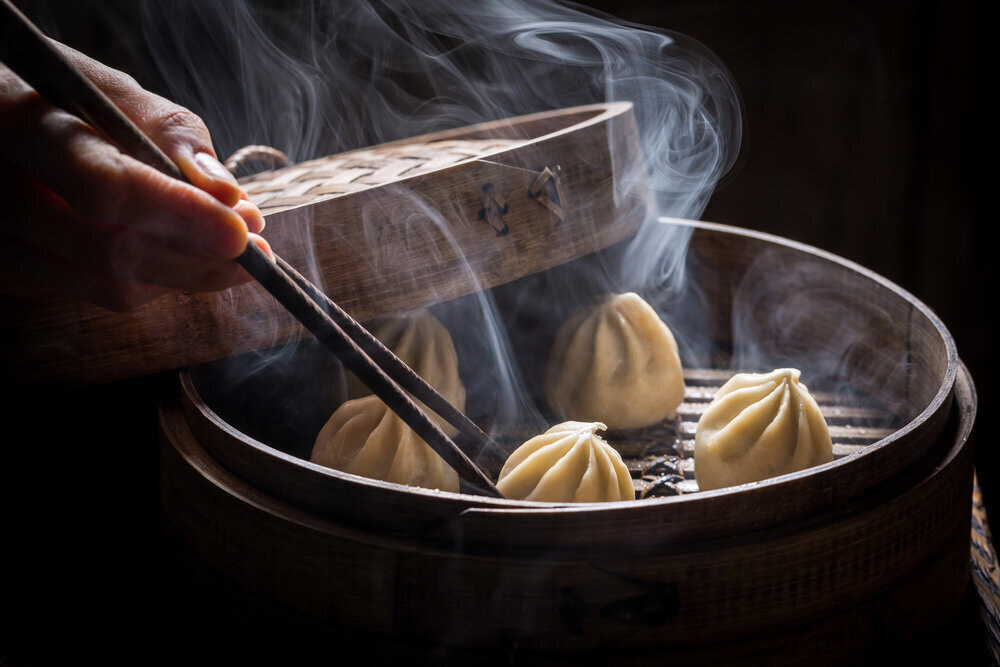 What are the different types of ghost kitchen concepts?
Low risk, low investment, low overheads
Between staffing, launch timelines, premise size, lack of fit out and premise location, there are far lower upfront and operational costs when opening up a ghost kitchen restaurant. According to CloudKitchens, a leader in the US market, if you were planning to open a McDonald's franchise, you could open in a ghost kitchen "with about $30K in upfront investment versus $200-500K with a brick-and-mortar location". That's a far more comfortable risk for many entrepreneurs to take.
Ability to experiment
With ghost kitchen companies, you can try out different food concepts and virtual brands, without the hefty investment required for dine-in premises. Going niche is very common, so while a traditional restaurant might market itself simply as a Chinese restaurant and cover a lot on their menu, that same restaurant could create multiple virtual brands through a ghost kitchen. Think of a bao bun brand, a dim sum and a spring rolls brand. Each of these brands could operate from the same corner of a ghost kitchen but would have triple the online exposure.
Reaching larger audiences
When opening a bricks-and-mortar premises your audience is passing footfall and whoever can travel to your restaurant physically. With a virtual-only brand you can reach a far larger audience and target anyone within a particular mile radius — no babysitters required. And between location-targeted social media advertising and flyering, virtual-only restaurant marketing can be very cost-effective.
Using existing tech streamlines operations
When it comes to technology for your virtual-only brand, there's no need to build something custom. Many companies, including Flipdish, offer online ordering system websites or website embeds, plus integration with last-mile delivery partners. Look too for technology with automated SMS marketing and loyalty programmes, as increasing the number of loyal customers by as little as 5% can grow your sales by up to 75%.
What are the disadvantages of a ghost kitchen restaurant?
Delivery can be expensive
When ghost kitchen restaurants use a third-party aggregator app for orders, they pay a number of fees, one of which is delivery. When starting out many ghost kitchen restaurants go live with numerous apps, which do offer initial exposure, but end up not being a viable long-term solution.
Aggregator apps have varying delivery fees which fluctuate by location, in line with minimum and living wages, plus fuel cost differences. The fees a restaurant pays out vary vastly from app to app. Many aggregator apps charge rates based per mile, plus there's often service fees, merchant fees, bag fees and minimum order fees in there too. It all adds up.
Hiring your own delivery drivers sounds expensive, but in-house delivery means you can more accurately scope costs upfront, rather than paying a per-mile fee, which are based on difficult-to-predict customer locations. You can really standardise the delivery experience too, which just isn't possible with randomly assigned third-party contractors. Whatever route you choose, look very closely at delivery fees in your restaurant business plan to make an informed long-term decision.

No passerby trade

As ghost kitchen restaurants have no casual footfall, customer data is more important than ever. Owning your own customer data — and not giving it away to aggregators — means you can build relationships directly. Loyalty programmes that offer a tenth meal free or a discount on a particular day can really help drive repeat custom, and overall, helps to build a loyal customer base in the long-term.
It only works for certain types of cuisine
Ghost kitchen restaurants only serve food that travels well, and these menu items must be profitable too. This can be quite limiting. And for chefs and food prep staff, working on one brand with a limited menu can get quite tedious. While it makes financial sense to dominate one particular category and do one thing very well, it's not exactly the most varied work. Staff turnover will be an issue for ghost kitchens, as it is in the traditional restaurant trade, so consider all advice offered for retaining staff. Drive loyalty with employees by offering good benefits and attractive packages, with a pleasant working environment and flexibility with hours.
Meticulous menu management is needed
Clever menu engineering ensures menus are optimised to use ingredients and leftovers from other dishes in new ways, such as in specials or starters. And while a ghost kitchen restaurant has the flexibility to sub out ingredients in a menu item to lower food waste, if you are excelling at one particular food type, chances are there are fewer opportunities to funnel food waste and leftovers somewhere else.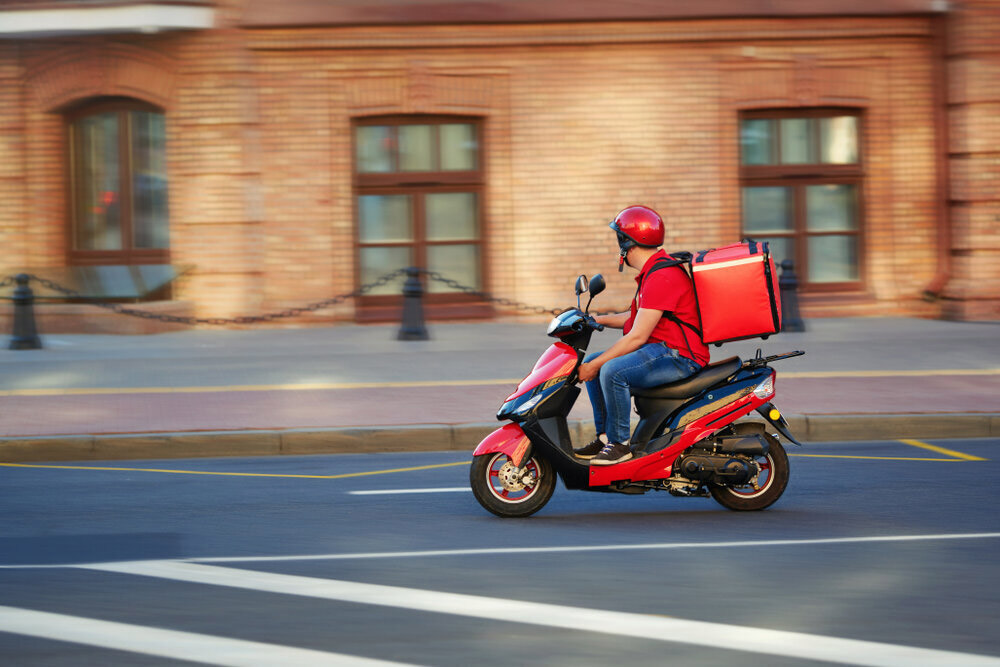 How to start a ghost kitchen restaurant
Define your concept
Starting with a hunch, your concept should be rigorously examined in your restaurant business plan. It could come from identifying a gap in the market, a ghost kitchen opportunity in a particular location, your own culinary background or even a spin-off from an existing business. Whatever your hunch, your concept should travel well, be flexible, and of course, be profitable.
Know your audience
When writing your business plan, you will be conducting market research. A hunch is not enough. Yes, the investment is far less than a traditional restaurant, but it's still a significant investment. Look at industry trends, including what leading franchises and chains are doing. Understand the city, town or area where you plan to operate. Know your competitors inside out, and don't lie to yourself. If a competing restaurant is popular, really look at the why instead of focusing on how you'll do the concept better. Survey people in the area. Gather as much audience insight as you can early on.
Find a premises
If you are opening a virtual-only brand in a ghost kitchen, your premises options are limited to existing ghost kitchens and shared commercial spaces. To keep costs low, you can also rent commercial kitchen equipment to get started. When you're wildly successful you might open your own kitchen and buy your own equipment. But when starting out, research ghost kitchen providers in your area and link in with local startup programmes and initiatives that will have leads and advice on shared commercial spaces.
Refine your menu
At the beginning of a ghost kitchen restaurant, there is great experimentation and testing of menus. Does it travel well? Is there demand? What menu items are popular? Is it profitable? There's a lot of questions to ask and — bonus — sampling to do. For more on optimising your offering for popularity and profitability, see our menu engineering guide.
Consider kiosk technology
Kiosks and ghost kitchens go hand in hand. So not only do ghost kitchen restaurants deliver and prepare food for collection, many also have kiosk ordering on-site. This gives ghost kitchen restaurants another opportunity to reach consumers. This self-service technology also reduces costs for operators, has been shown to increase basket size, helps minimise mistakes and it speeds up the entire ordering process.
For many consumers, McDonald's jumbo ordering screens are where they first encountered kiosk ordering, and this can be intimidating to smaller businesses. At Flipdish, we provide 15" tabletop kiosks, and 22" or 32" free-standing kiosks, with wall-mount options available, depending on a restaurant or ghost kitchen's needs. And as the restaurant labour shortage continues, many more restaurant owners and managers will be leaning on kiosk technology to automate operations where they can.
Confirm your delivery method
As discussed earlier, many ghost kitchen restaurants do launch on third-party apps for the initial exposure, before solidifying their own brand and following, and going solo. If you have invested in your brand development, there's no need to hide it away, or live cheek by jowl on an aggregator app with your competitors. Connect directly with your customers via social media, email and SMS marketing, and encourage direct orders to minimise fees paid out. In your business plan, you can cost up having your own delivery drivers and can compare this to both aggregator apps and last-mile delivery providers to make an informed decision.
Launch your brand
Are you even launching a ghost kitchen brand without a long-lead Instagram teaser campaign? A well-worn path is establishing social channels, and leading with cryptic messaging that's shared by in-the-know people and influencers in your area, as well as family and friends. Drip feed menu testing onto the grid, do a small amount of targeted promotions, ask your audience to vote on combinations and ask for volunteer testing to build interest and appetite. Once you launch, consider a limited run test. Nothing drives interest more than sold-out menus.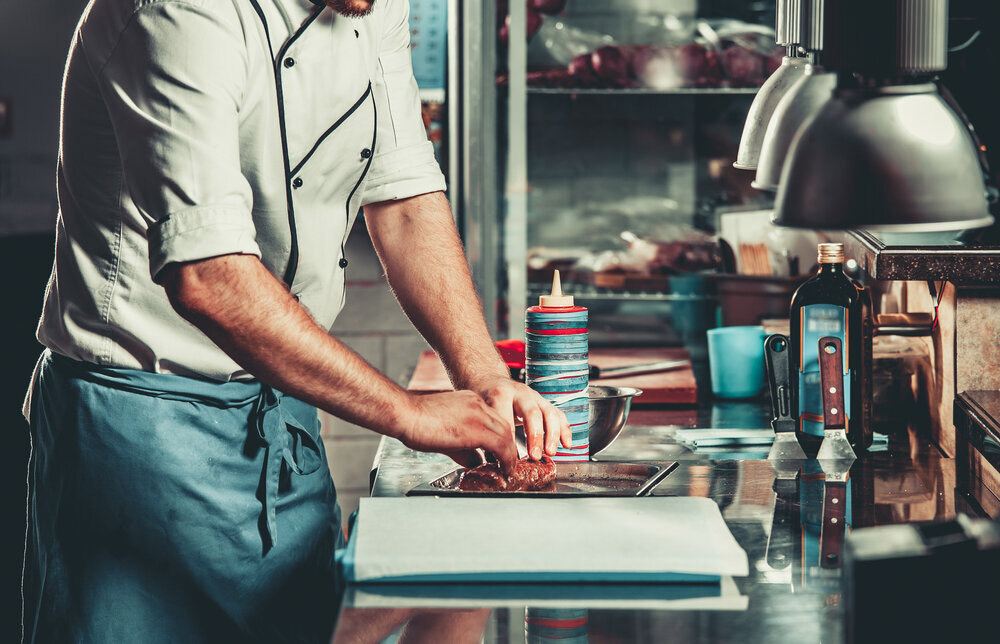 Who are the leading ghost kitchen companies in Europe?

Building on our report Reopening hospitality: preparing your restaurant for a post-pandemic future, and in partnership with the smart folks at Sifted, we released a data-driven White Paper focused on virtual kitchens in Europe. Examined inside is:
The start-ups leading online-only kitchens in the UK, France, Spain, Denmark, Sweden, Netherlands, Germany

How celebrity partnerships and influencer marketing is being utilised

Stigmas and controversies around virtual brands

Franchise and hybrid models

How getting a handle on unit economics is key

The US companies eyeing up Europe

Why customers ordering direct is the future
Conclusion on ghost kitchens
Ghost kitchen restaurants are still very much in their infancy, though their popularity has been much-accelerated by the global pandemic. However, if you look at how the US chains and franchises are expanding in this area, ghost kitchens look to be longer-lasting. They provide greater access to the restaurant business for start-ups and food entrepreneurs, but on the flipside, they do not offer the dining experience that is much-missed around the world. Virtual-only brands will need to stay flexible and adapt to market trends to remain successful.