Online orders growing 120% YOY at award-winning Tuco's Taqueria
Award-winning restaurant group Tuco's Taqueria brings the colour and spice of Mexican cuisine to western Ireland. Founded in 2015 with its first restaurant in Galway, the group has since grown to three locations and built a mighty reputation. Flipdish took the business digital with online ordering to thrive during the pandemic, and has since transformed its customer experience with a branded app – increasing order frequency and average spend to become a core channel for the business.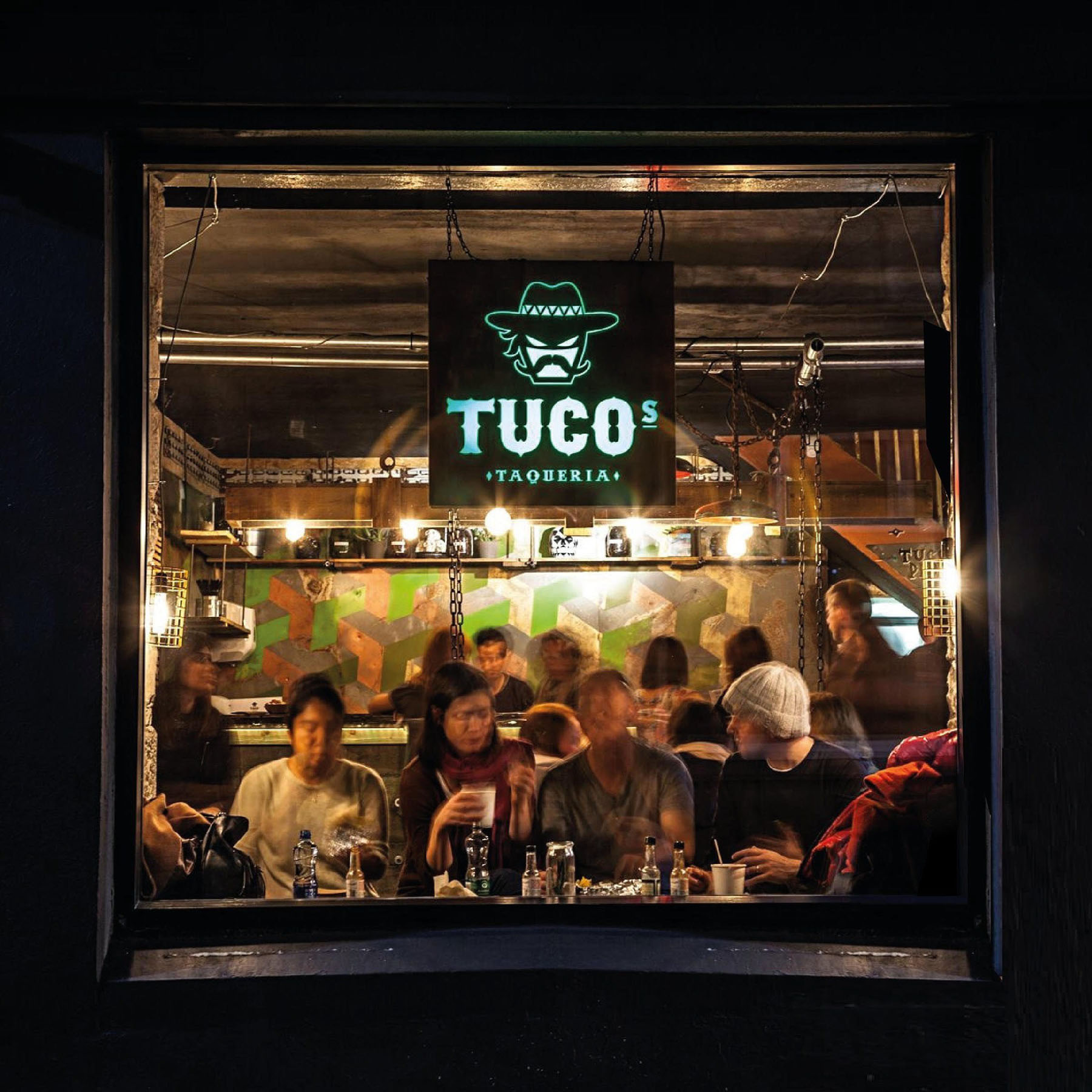 "My mind was blown. I mean, I knew it was going well, but it's only when you look at the numbers – we're only on Flipdish a year and a half, and already it's making up 20% of our overall sales. It's growing at 120%, year on year."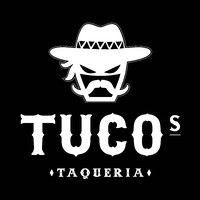 Business type

Restaurant/Takeaway

Location

Ireland

Number of outlets

3

Famous for...

Build your own burrito
Started with Flipdish

January 2021

Owner

Aonghus O'Flaherty
Tuco's Taqueria has three locations in the west of Ireland – in Galway, Sligo and Castlebar. The taquerias have a deliberately casual atmosphere and are walk-in only. Guests queue to order and are given a number that's called when the order is ready.
The restaurants serve a range of Mexican dishes, including burritos, tacos and enchiladas, filled with a choice of proteins, salsas and extras. Customers choose their favourite elements to build a custom meal.

Tuco's unique blend of the best Irish ingredients with traditional Mexican cooking helped it to win Best Mexican Establishment at The Food Awards Ireland 2022. We spoke to owner Aonghus O'Flaherty to find out how the brand's strategic partnership with Flipdish has transformed the customer experience and provided the data for the winning awards submission.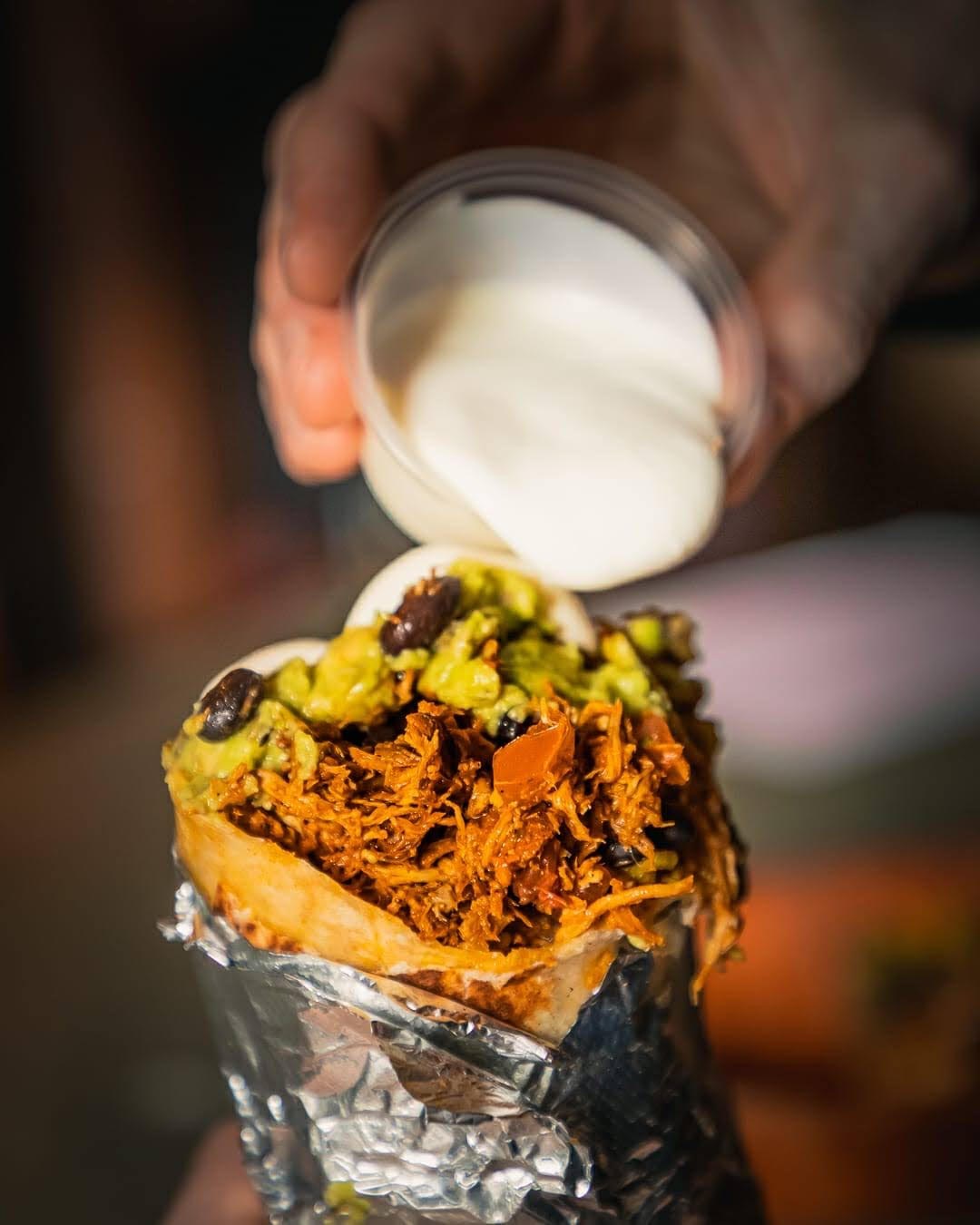 Tuco's winning awards submission uses insights from the Flipdish Portal

When the brand was shortlisted for Best Mexican Establishment at the 2022 Food Awards Ireland, Aonghus was asked to prepare a presentation to make the case for Tuco's to win the award, as he explains:
"It prompted me to look at the data. My mind was blown. I mean, I knew it was going well, but it's only when you look at the numbers – we're only on Flipdish a year and a half, and already it's making up 20% of our overall sales."
"It's growing at 120%, year on year," he adds, "They're fascinating insights and it's a real eye-opener."
Aonghus explains that the brand's dedicated customer success manager Lauren pointed him to the dashboards and reports displaying Flipdish ordering data in order to extract these incredible insights.
"Lauren helped a lot," Aonghus says, "I mentioned to her when we got shortlisted that I wanted to include something on Flipdish because the last time we won the award was in 2019, which was before we had any click-and-collect. So I was trying to kind of pinpoint anything new that we've done in the business since then."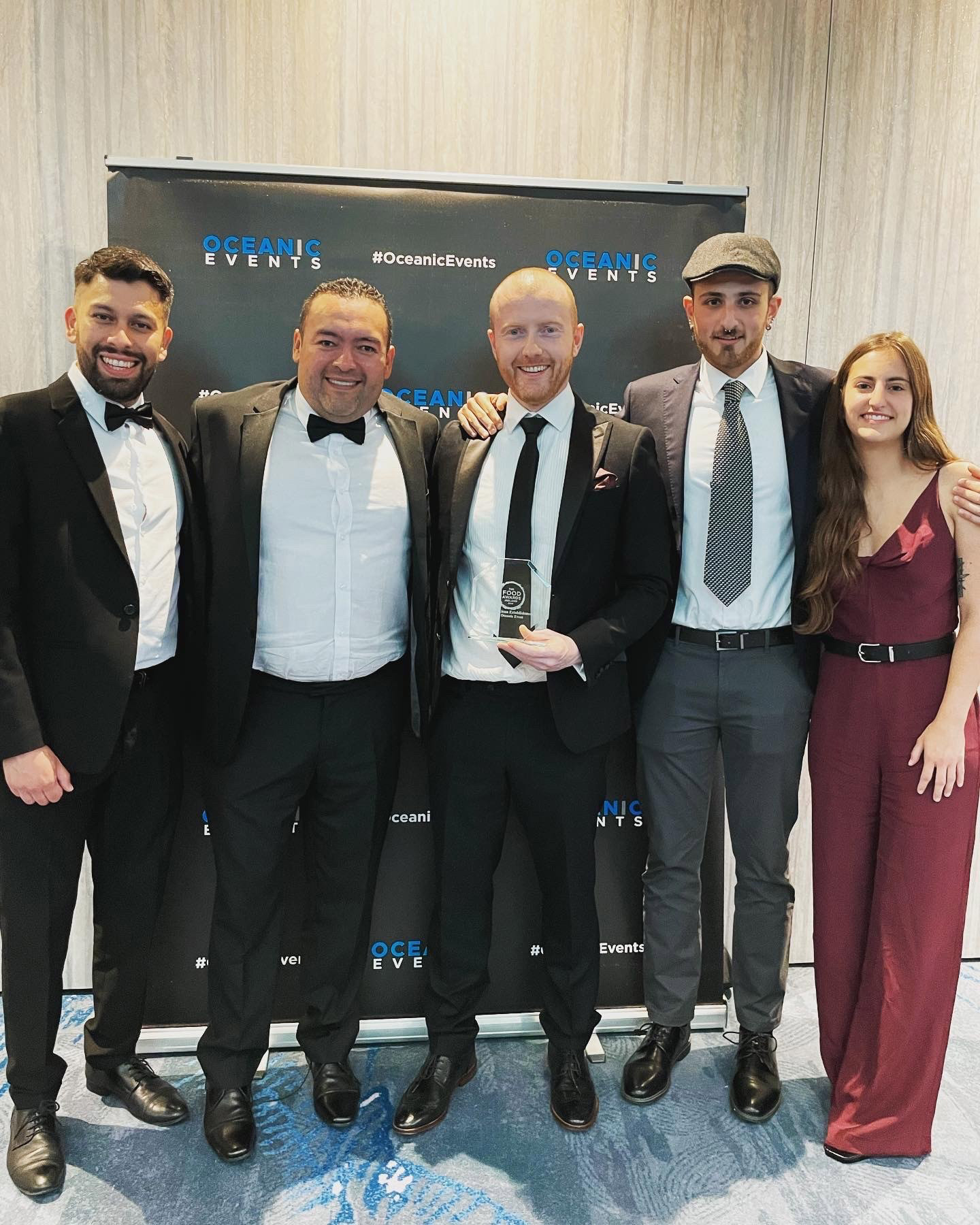 The reports in the Flipdish Portal helped them identify the key data points, like average order value, orders by channel and percentage growth in order volume, that showed the difference over time.
"She directed me to like the insights portal," Aonghus recalls. "There's so much more data in there than what I was aware of. It was a lot more of a deep drill down and I could get incredible insights from it."
Flipdish web ordering and app transform the customer experience
During the pandemic, Tuco's embraced online ordering to stay in business.
"It was our only means of accepting orders," Aonghus explains, "Flipdish got us onboard literally within a matter of days."
After helping the restaurants stay in business and thrive through the pandemic, Flipdish offered to build a branded ordering app for Tuco's to capture customer data and build loyalty.
"Initially I was a bit sceptical because the way people are about apps and their phones, they don't want an app unless they absolutely need it," Aonghus admits, "But it worked and we're on over 2000 downloads now across Android and iOS."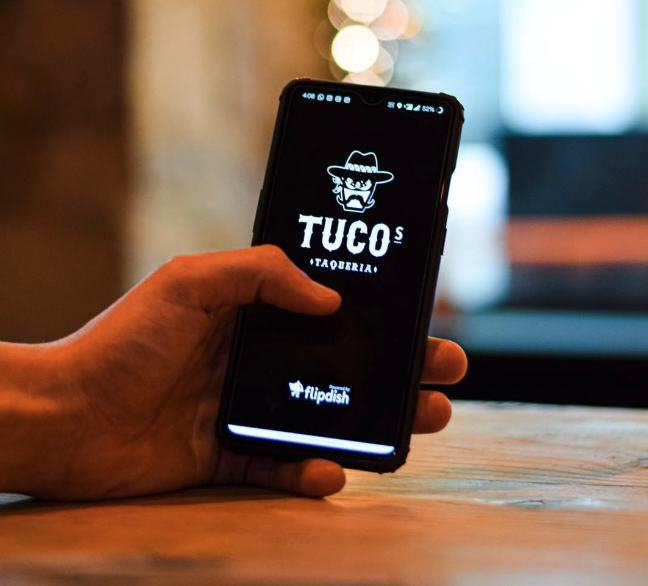 Not only was the app popular, but it also had an impact on the way customers were ordering.
"Somebody doesn't want to download an app unless they absolutely need to," Aonghus explains. "If they have downloaded your app, they're a very loyal customer. And the app makes it very easy because everyone orders the same thing every time. And the app has a very intuitive reorder function which helps."
He continues: "I think once someone has the app or someone has a login, they will automatically avail of the loyalty the more they purchase. We know that people on the app tend to order more often."
With Flipdish's built-in loyalty scheme, customers using the app automatically get their tenth order free. The loyalty programme has delivered an excellent return on investment for Tuco's. At the Castlebar restaurant, for example, our data shows that the business has made €15.50 for every euro spent on loyalty.
Online customers order more frequently and spend 3x more than in-store customers
Flipdish's easy and intuitive user experience encourages customers to order more frequently because they can simply order and pay with a few taps. Aonghus has seen firsthand the difference this makes when comparing online and app orders to in-store.
"It's very intuitive," he says, "We're living in an era where customers are extremely tech-savvy. I think that's where Flipdish have had an edge on a lot of the competition is you build the application with the customer in mind, not with the technology in mind."
Online and app orders powered by Flipdish also have three times the average value compared to in-store orders. And Aonghus can see why the online experience, with its clean interface and consistent upselling, increases the amount customers spend on each order.
"The customer's in control of the experience, it's clear," he reasons, "Whereas if someone's in-store and they're making an order, they'll be like, I just want a chicken burrito with whatever it is in it. Whereas when you're scrolling and browsing, you might add chips and guac or might add some extra whatever."
"Unlike a lot of POS systems, for example, which can be cumbersome. It's a build-your-burrito kind of platform, which is what we want – it's what we need. Customers want to be able to customise everything," he adds.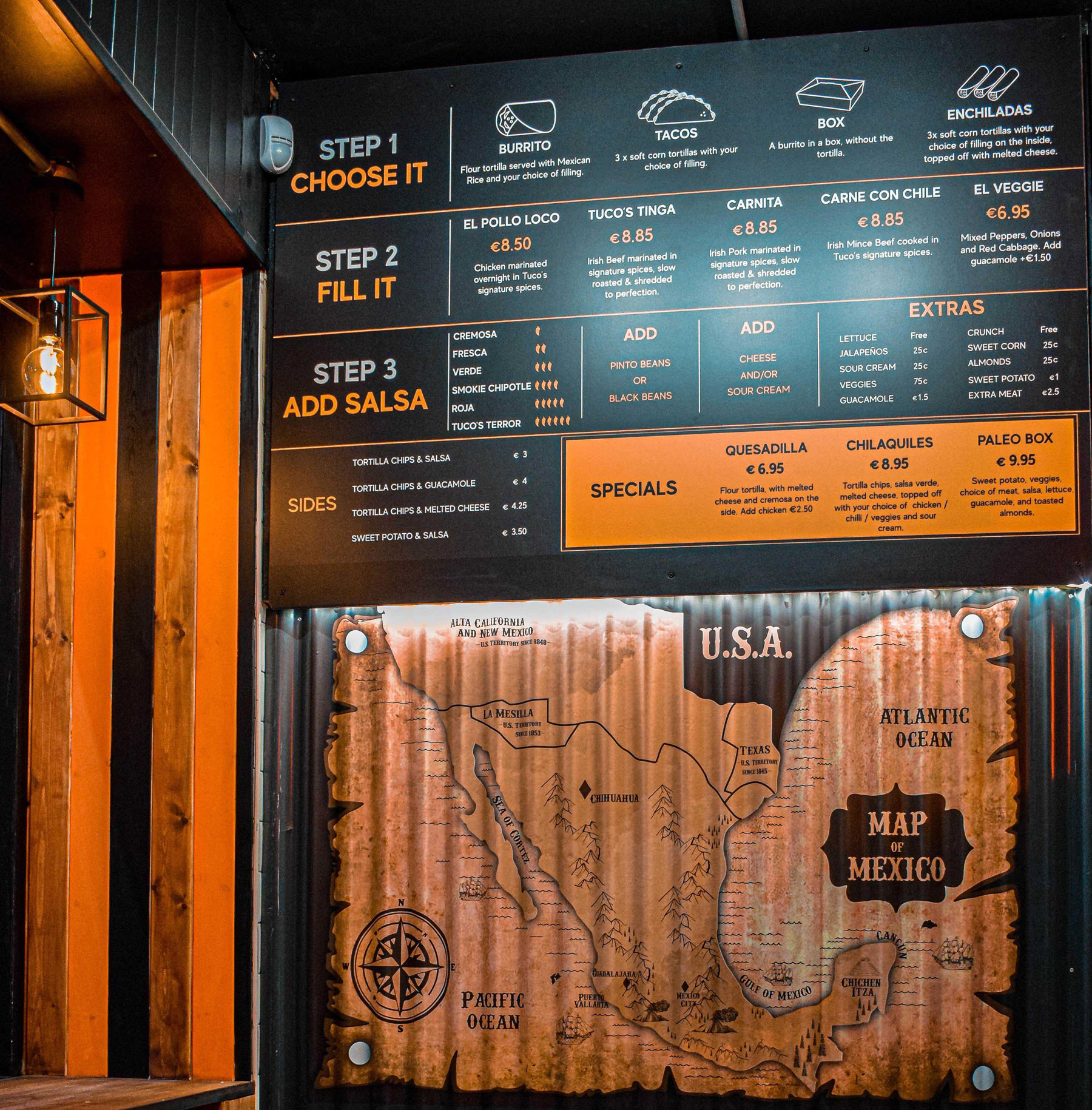 Flipdish sets the standard in user experience
"Even beyond online ordering, I feel that the Flipdish platform actually had a positive influence on our in-store POS system," Aonghus says.
He explains that before using Flipdish, the brand's POS system would build the order the opposite way to how most customers think about an order: burrito, taco or box, then the filling, salsa and extras. This slowed down the ordering process and increased the risk of mistakes being made.
"When we moved to a new provider, we basically said to them, look, we want you to replicate the user interface and the user experience that we've had on Flipdish," Aonghus reveals.
"What's been effective about the Flipdish partnership is the customisation, the flexibility to customise the product to work for the business," he adds, "Because the channels are so multifaceted. You're accepting orders from walk-ins, you've got bookings, you might have food delivery, you've got click-and-collect, you've got cash and card sales."
Aonghus reveals that Flipdish and its integrations helped the brand take an omnichannel approach and give customers an excellent experience however they wanted to order and pay.
He says, "The complexity of these systems is much more advanced now. And Flipdish were really cooperative in working with our till partner to make sure that it integrated well. And it's an amazing integration. It works really fluidly."
Looking to self-ordering kiosks for the future
Aonghus is keen to trial self-ordering kiosks in Tuco's Taqueria Galway.
"Certainly for my business, I believe it's the future," he says, "You've seen McDonald's have moved in that direction even locally in Ireland. Supermac's are moving in that direction."
Flipdish data shows kiosks are a great way to increase restaurant revenue. On average, stores with kiosks see a 13% increase in average order value after three months and in UK stores the increase is 31% after 6 months.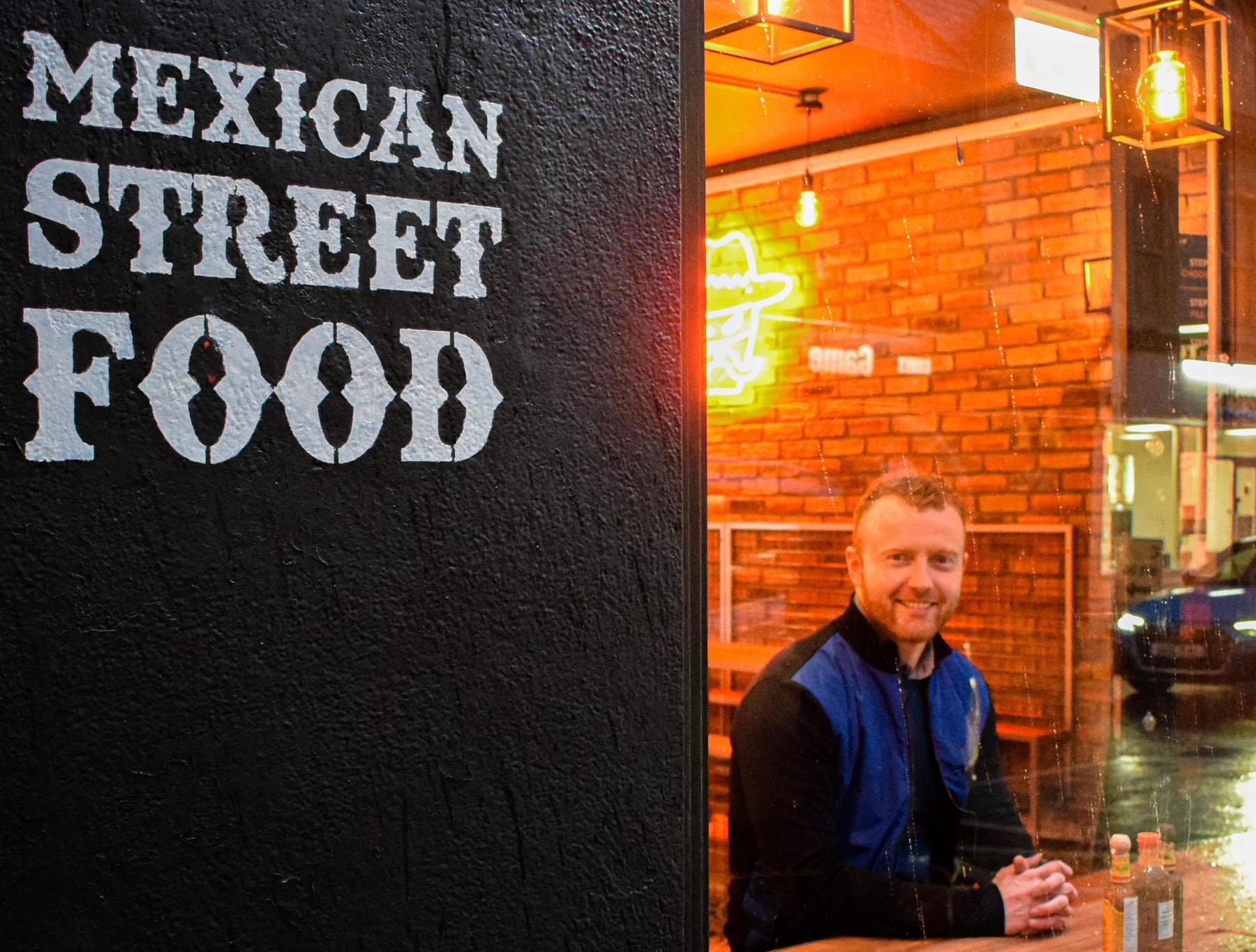 On top of that, one of the most often touted benefits of kiosks for a busy restaurant is the saving on front-of-house labour. But for Aonghus, the advantages of kiosks go beyond this.
"The main reason I would do it is it puts the customer in control of the order," he says, "A big problem in any restaurant business, particularly ours, is a customer placing an order at the till and a staff member making a mistake – and an unhappy customer at the other end. By having a kiosk, an app, or click-and-collect, you enable the customers to have full control over what they're getting. I think that's the big benefit of kiosks."
"If you go into McDonald's now nobody's going up to the till to order, everyone is using the kiosks," he adds.

Ready for first-class web ordering, apps and kiosks?
Talk to sales