Average order value up 18% as QR code ordering transforms customer experience at TOCA Social
In Greenwich, London, TOCA Social, the world's-first football gaming and dining experience, has taken the capital by storm. Known for its impressive interior, innovative gameplay and elevated dining and drinks offering, groups of all ages head to The O2 for get-togethers and celebrations. Flipdish is proudly powering TOCA Social's QR code ordering, which helps staff, improves tips, increases average order value, and streamlines operations with POS integrations.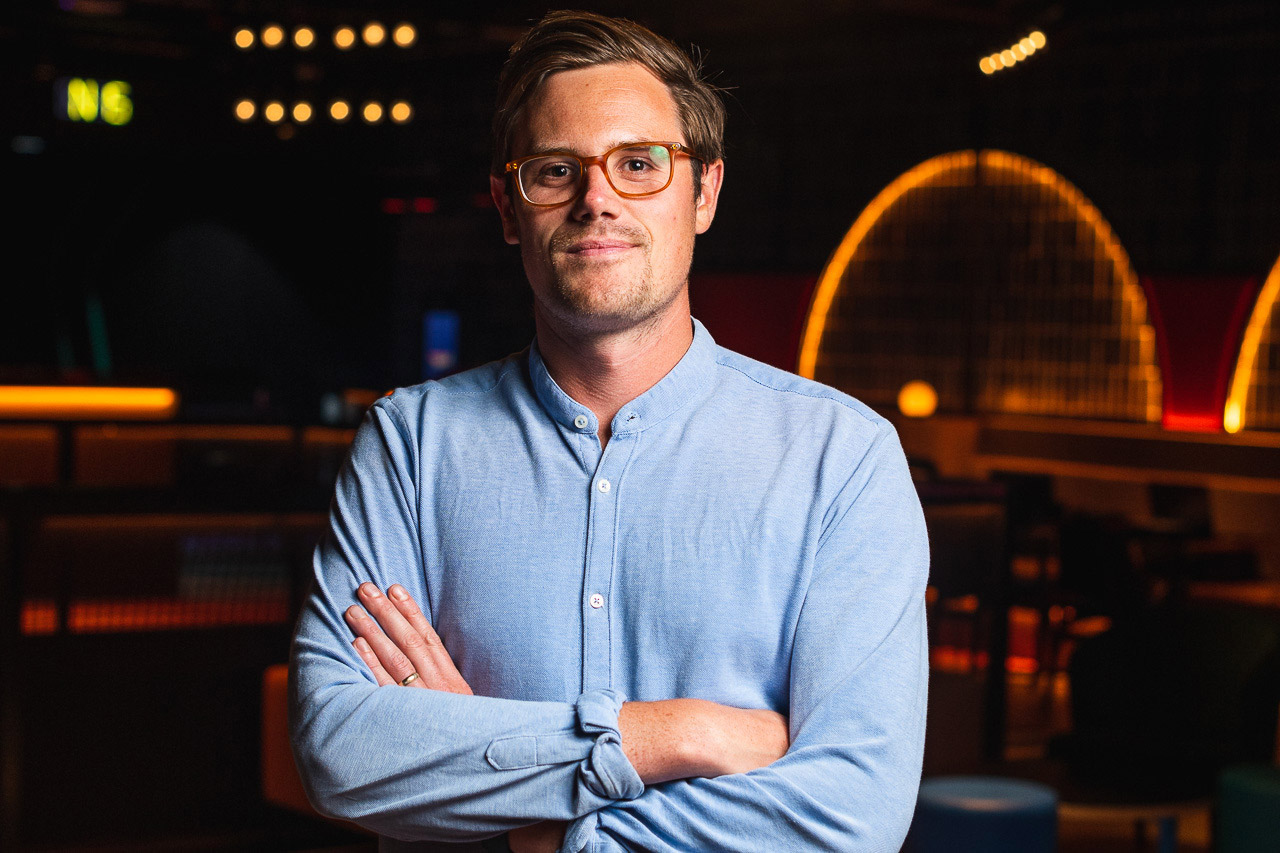 "I think all of our team would say when they're coming into TOCA for a busy Saturday night, knowing that Flipdish is working alongside them is only a good thing. You hear the staff often refer to Flipdish as the invisible box host. It's there in the background with them."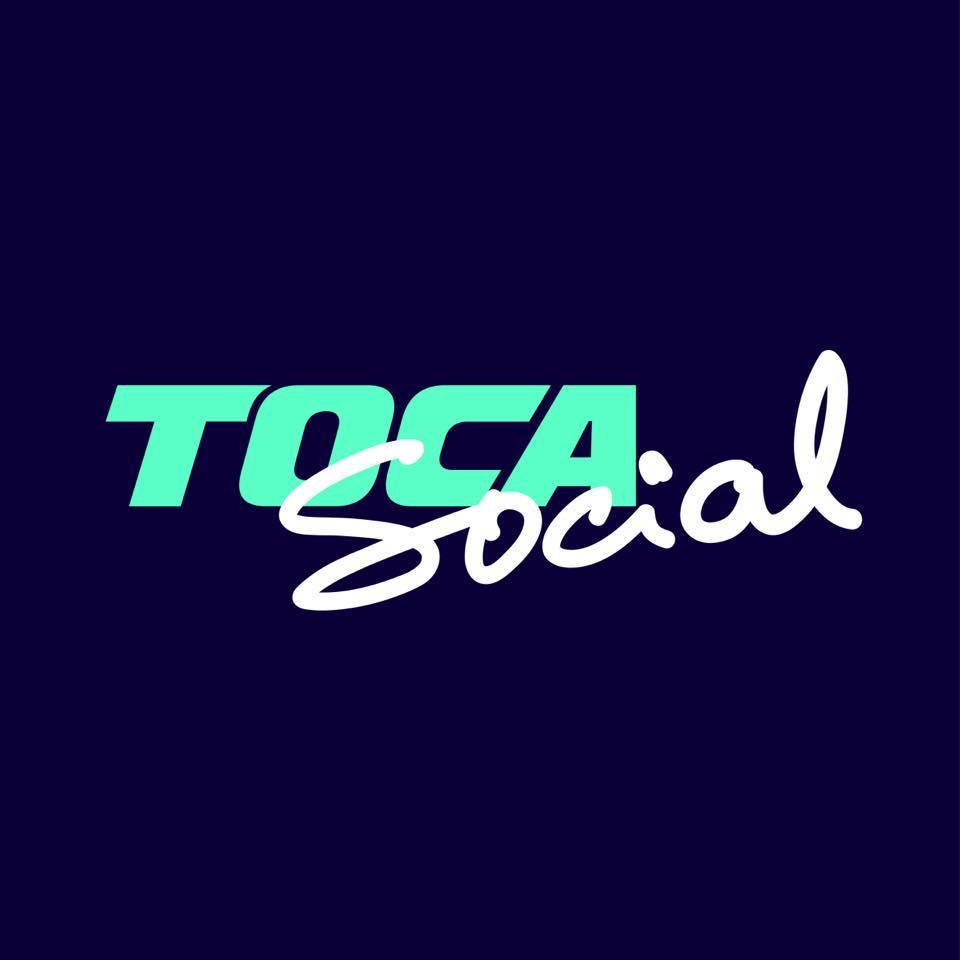 Business Type

Competitive Socialising

Location

London, UK

Number of Outlets`

1

Start with Flipdish

2022
General Manager

Ollie Clifford
Walking through a multi-sensory tunnel in The O2 to enter TOCA Social gives visitors a momentary glimpse into what professional football players experience when leaving the locker room.
The anticipation builds as you emerge into the visually arresting, experiential geometric 'field', where you can engage in gameplay, or join the prawn sandwich brigade and skip right to the bar areas for food and drinks.
TOCA Social's elevated food and beverage offering is one of the ways the brand differentiates itself from other competitive socialising venues. "Our menu theme is Americana, but with twists from around the world. There's always something a little bit different, some unexpected stuff when it comes to a menu item," general manager Ollie Clifford says.
"Our F&B director is a Michelin-trained creative chef. He's worked with some of the best restaurants in the world and we want that to sing through. When you scan that QR code, you get a look into what the world of food and drink looks like here."
The most popular menu items include Japanese fried chicken and salt and pepper squid – the perfect match for a pint of TOCA Social's very own Full Time Lager.
Reflecting on their first year in business, Ollie says, "It's been a super exciting process and I think Flipdish has been genuinely key to that."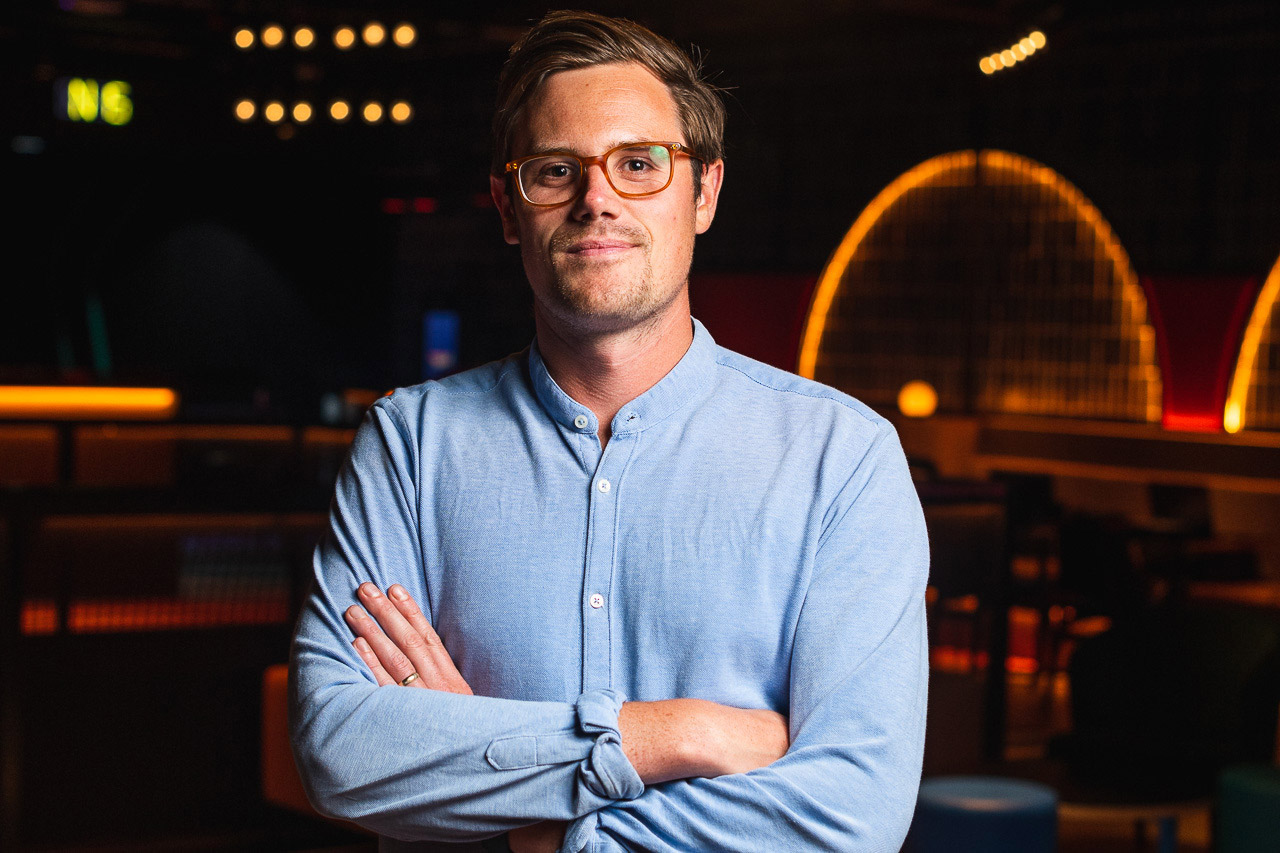 Putting people first
Ollie chose TOCA Social's technology partner based on a number of factors, but there was one that was particularly important.
"The reason why we decided on Flipdish and what makes them different is the people. At TOCA Social, we always start with the people," explains Ollie.
"We met Dave, Josh and Alex from Flipdish, and those guys gave me the confidence that they were ready to get on board and build something with us that was going to be a solution. I think the exciting thing on both sides in all of this was that it was something that no one had ever done before."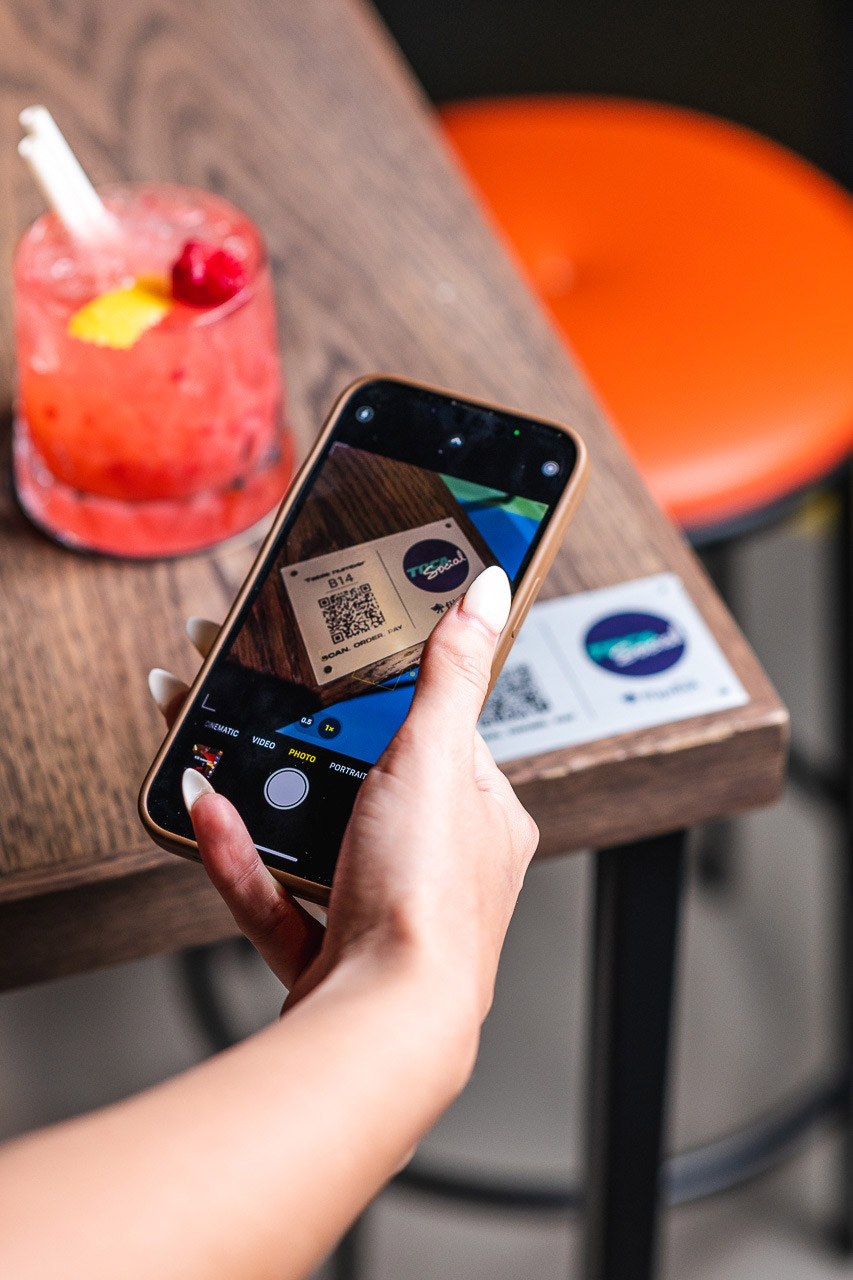 As general manager, Ollie wanted to make sure that his team was being looked after. While they may not be taking the physical order, they are still looking after guests all the way through the experience.

"I want to make sure there's something in it for them too. So the tipping feature that's there is easy to use for the guest. It motivates and incentivises the team in the same way. And I think those two combined make for a really, really powerful tool."

How QR codes enhance service
The venue has 17 boxes and each box hosts up to 15 people, who want to order food and drinks at different times. But TOCA Social's online reviews almost always stress the wonderful service by box hosts, so maintaining this personable feel is paramount.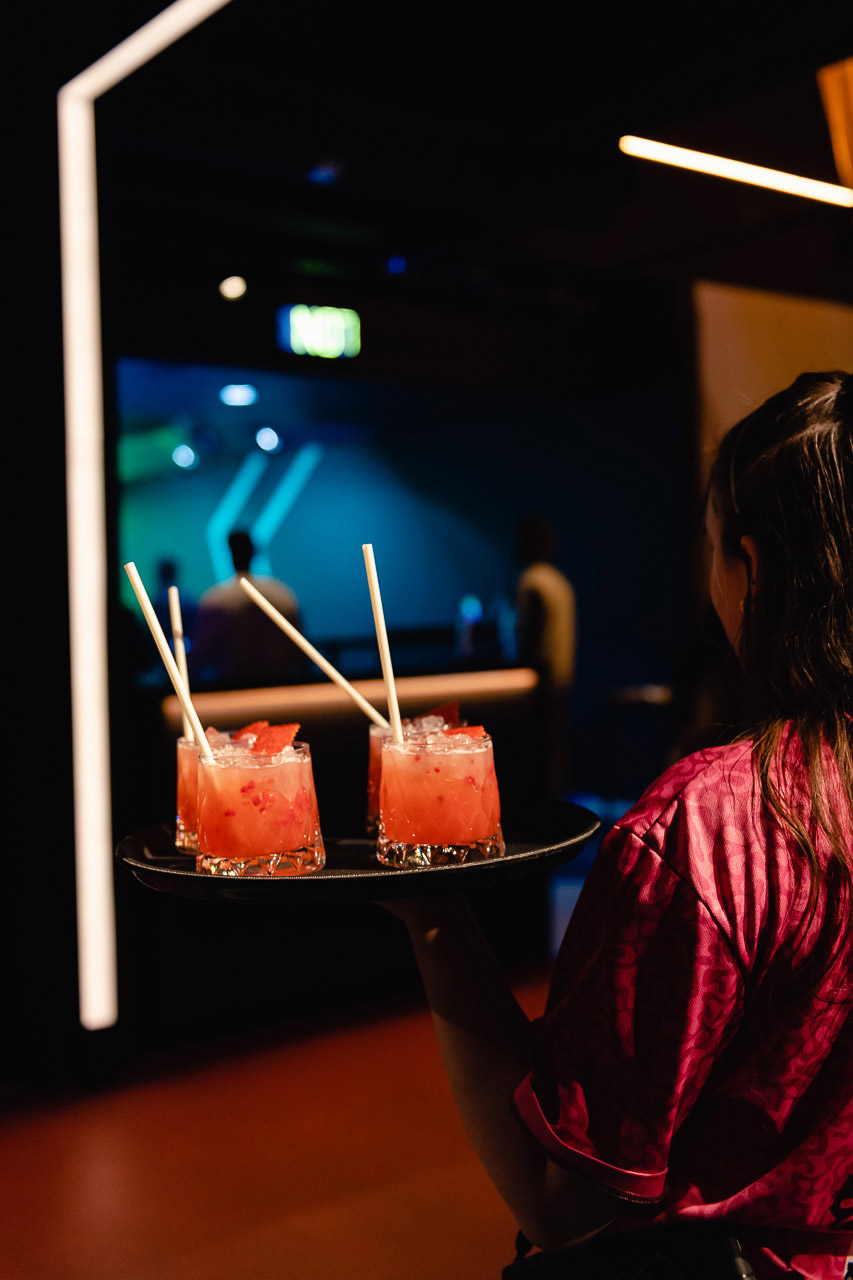 "We had to be very careful and think through exactly how this QR code was going to enhance, rather than deter, or take away from anything else. And the way that we've done that is we still have box hosts there too," explains Ollie.
"We still have a fantastic team that are going to look after you, but the QR code is there to give you control as well. If you don't want to stop your game, if you don't want to break up that conversation, if you just want to order right there, it's quick and easy for you, and Flipdish does that."
"So with Flipdish QR Code Order & Pay," Ollie adds, "Our team is saving time per box, but even more importantly, our guests have much more time playing the game, having a good time and have full flexibility to order whenever they choose."
It's not only the experience for customers and staff that has improved. Since joining Flipdish, TOCA Social's average order value has increased 18% to nearly £20 per order.
Easy-to-use tech is key
The technology had to be clear and easy to use. With Flipdish QR Code Order & Pay, the food and drink menu lets people know exactly what they're ordering, with quality imagery and clear descriptions.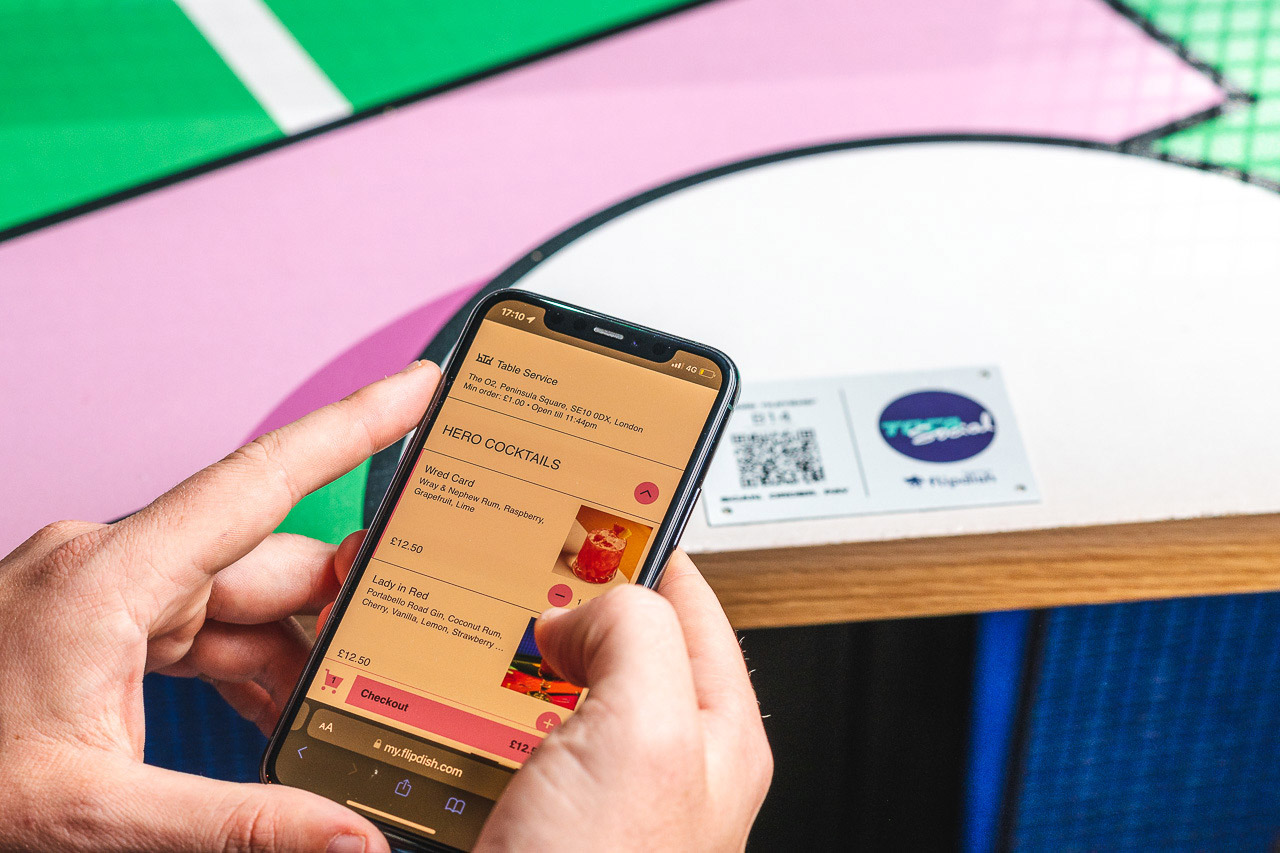 The payment in advance is also intuitive. "The other piece with Flipdish which was key for us, is how easy it is for the guests to use. Stick in a phone number. You've already got Apple Pay set up. That's it," says Ollie.
"No login details or remembering passwords or typing in the first line of your address. I didn't want any of that for anybody because I think that's just stress. And I think most people can whip out a phone number and get Apple Pay done in under a minute, which is what we wanted."
TOCA Social does not have a normal flow of service. Potentially 15 friends can show up to a box, where some have eaten, some haven't, some are drinking alcohol and some aren't. Flipdish QR Code Order & Pay gives large groups the freedom to order separately or together, throughout the session.
"We've got three different spaces we've got to contend with, "Ollie explains, "And what Flipdish did for us is they worked alongside us to make that bespoke, to make sure that it worked and made sure it's self-explanatory."

"We want all of those people to be able to be looked after. And, you know, a game here could be 60 or even 90 minutes. And it's just great to know that they can all go about it however they want, whenever they want."
Saving staff valuable time
Without manually inputting orders, and spending 10 to 15 minutes taking orders per group, the TOCA Social box hosts are freed up to focus on guests.
"I think it's a brilliant tool for closing that knowledge gap by the fact that you've got descriptions on Flipdish, you've got menu imagery on Flipdish. And so as a user, as a guest, you pick it up and you kind of have a little bit more of an insight into what's coming off the bars, and what's going on in the kitchens."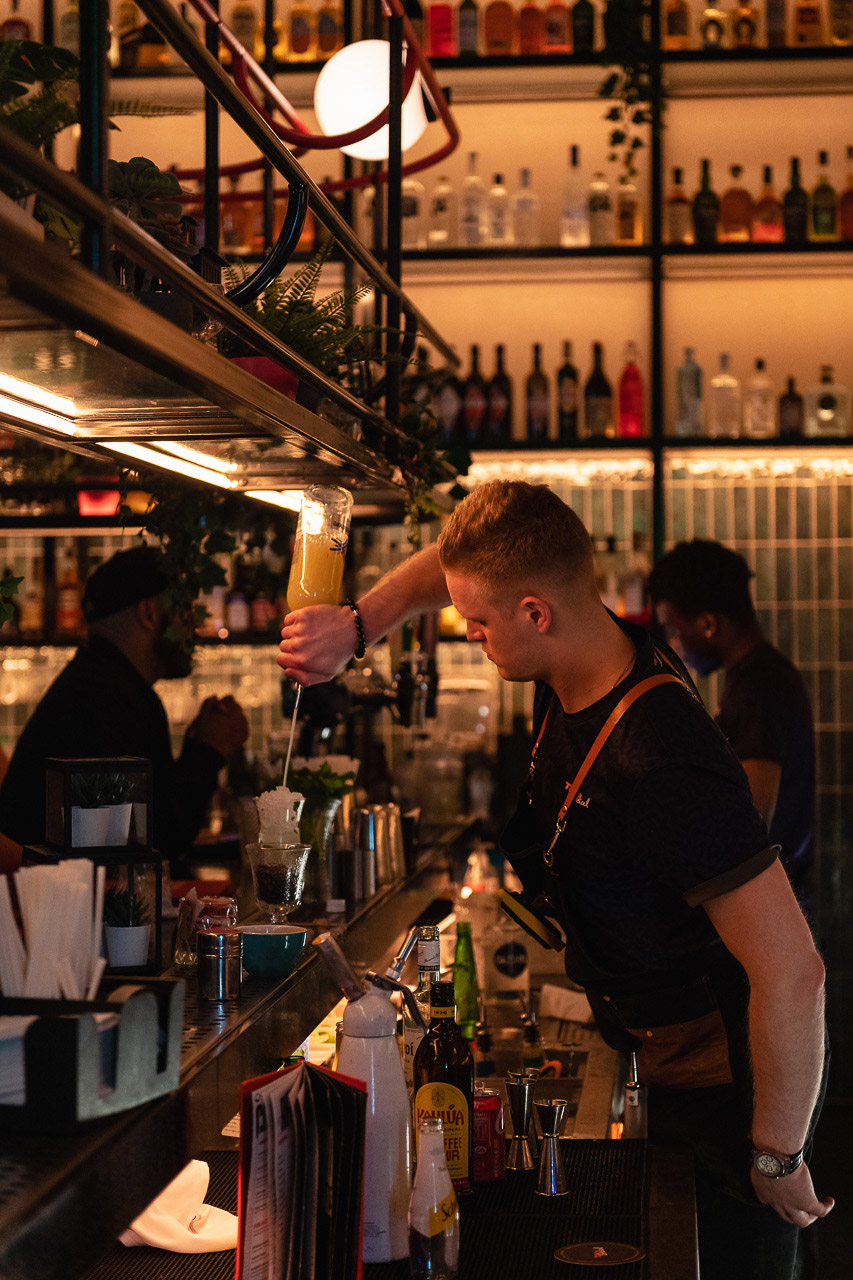 This clarity is especially appreciated on weekends. "I think all of our team would say when they're coming into TOCA for a busy Saturday night, knowing that Flipdish is working alongside them is only a good thing. You hear the staff often refer to Flipdish as the invisible box host. It's there in the background with them."
TOCA Social has two areas of focus for hiring decisions. "We talk a lot about the 49% and the 51% when it comes to our team. The 49 is the skill set; it's that serviceability. The 51 is that charisma, that personality, that charm," Ollie explains. "And we always hire at TOCA based on that 51% . I want to give my team the chance to really let that shine through, and to know that Flipdish can take care of a little bit of that 49 for them."
Business insights sparked from data
Flipdish customers have full visibility of their own customer data, unlike businesses that use aggregators. With this, Ollie is able to glean insights into behaviours, timings and ordering patterns, and his team makes data-informed critical decisions.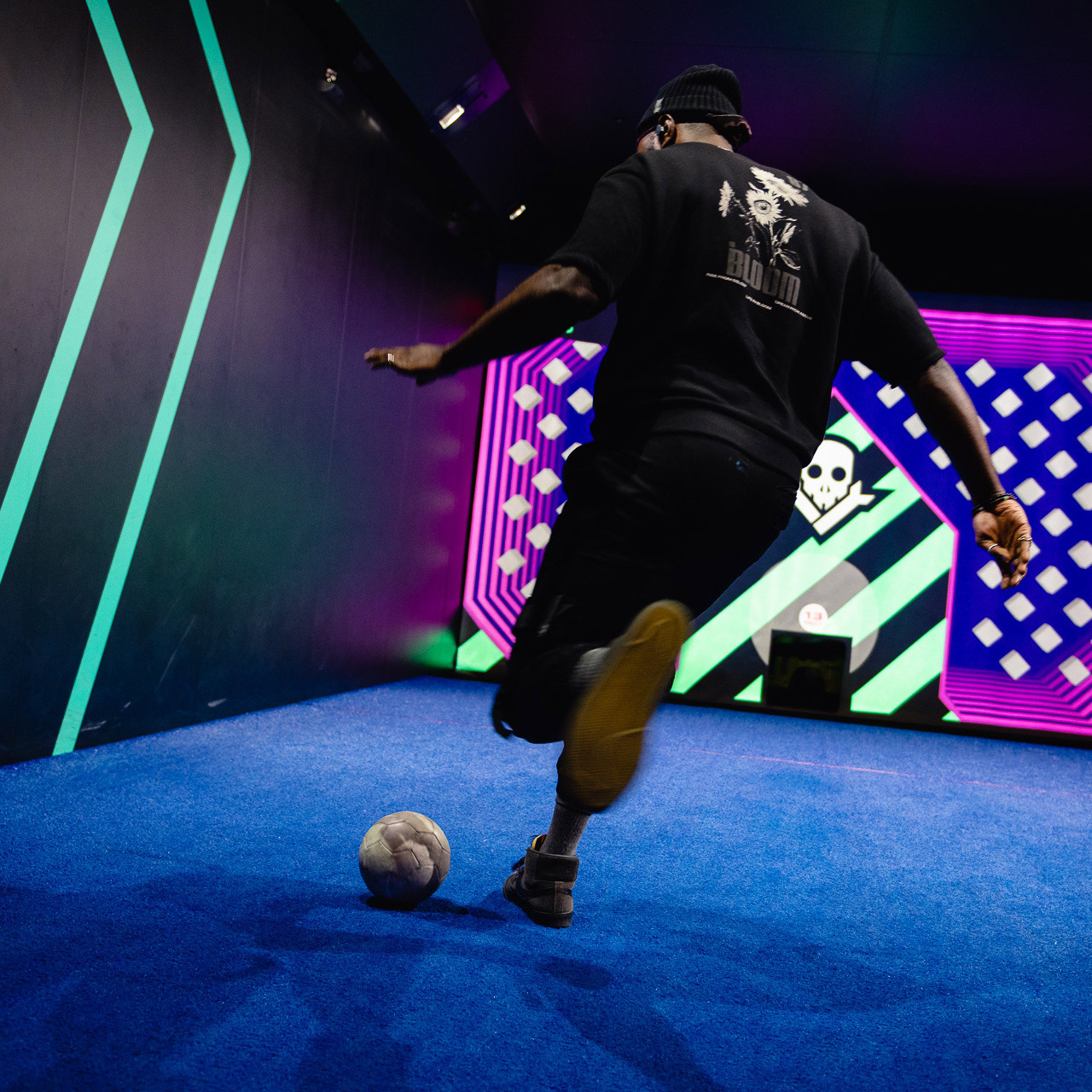 "That is then all flowing straight through into a CRM, which my events team and my marketing team can go and take hold of. And it means that we can then angle campaigns and think about how we go and do menu launches based on informed data," he explains.

"We're a high-tech business and we rely on making sure that we know about our guests' behaviours. And I think Flipdish is one of those where it's another data point that we can go and look at to get better all the time, and make sure that what we give our guests is as best as it possibly can be."
Integrations with existing systems make operations easy
TOCA Social's Flipdish tech stack integrates with their Savalas POS system, which was already in place. The venue has some unique challenges too.
The huge 30,000-square-foot premises has three bars. Different parts of the venue are open at different times. There's corporate hire, social hire and regular restaurant table service too.
"We needed customers to be able to sit in a space where a bar might not be open at that point in time, but to route to printers that are on other bars. And what Flipdish allowed us to do is to run a venue where we can have all three spaces open but maybe only open one bar sometimes. And we can still service all of those people at the same time."

Flipdish gives TOCA Social the flexibility for quick changes. Bars can be opened and closed, and tickets rerouted to other bars. "That's been absolutely essential for us. And I think we've set ourselves up now in a way where we can go and roll this out to any of our future venues and know that it works for us," Ollie adds.
Increasing orders with QR code ordering
Since introducing QR Code Order & Pay, average order values have increased. "We've seen a 5% to 10% increase in our boxes, just by the fact that our guests have now got the control that they can order when they want."
Most people have never played these games before, so it's important that box hosts are free to give demos, to chat with guests and to play with them. "We want them to have a good time and to know that they've got that space and that support. With a QR code like Flipdish, that means that they can do that."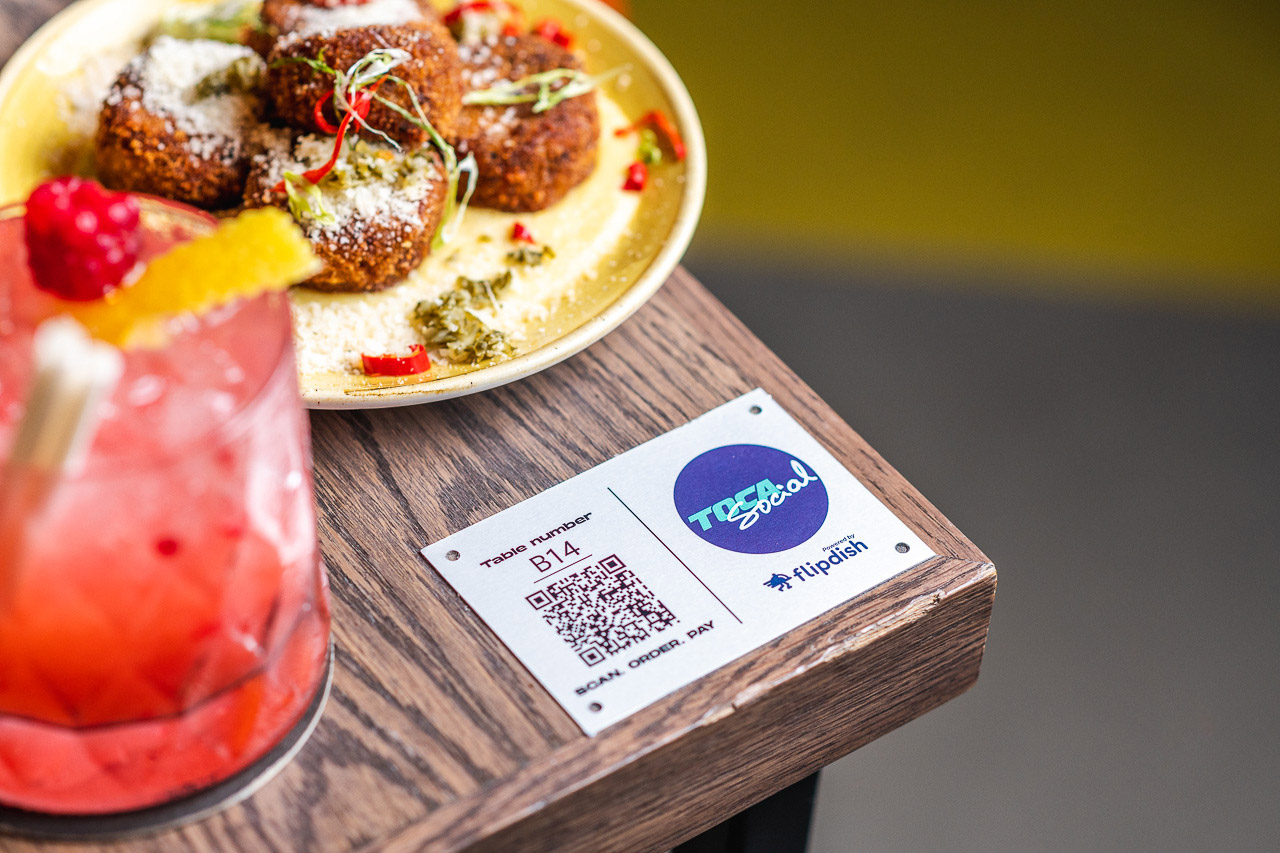 TOCA Social has very clear success metrics. "In terms of the metrics that define the success of Flipdish for us, I think financially speaking, you know, we talk a lot about our spend, per box hour. So looking at the number of hours that people are playing in the box and what is the food and drink spend that goes alongside that."
Competitive socialising will grow and grow
Ollie traces a heightened interest in unique experiences back to the pandemic. "When it comes to competitive socialising, I think it's something that's really come to the fore post-COVID, in particular. I mean, there were businesses that were doing it, and were doing it successfully, but people don't just want to go out and eat and drink anymore. They want an experience. They want something that's different. And that was something that we've gone out and done."
TOCA Social has global ambitions, so Ollie sought out a technology partner that could support them through growth in international markets.
"When it comes to Flipdish, the 24/7 support and the fact that it's a global business, that was really, really important to us. We're only one year in but TOCA Social is a super ambitious business. We're growing very fast," explains Ollie.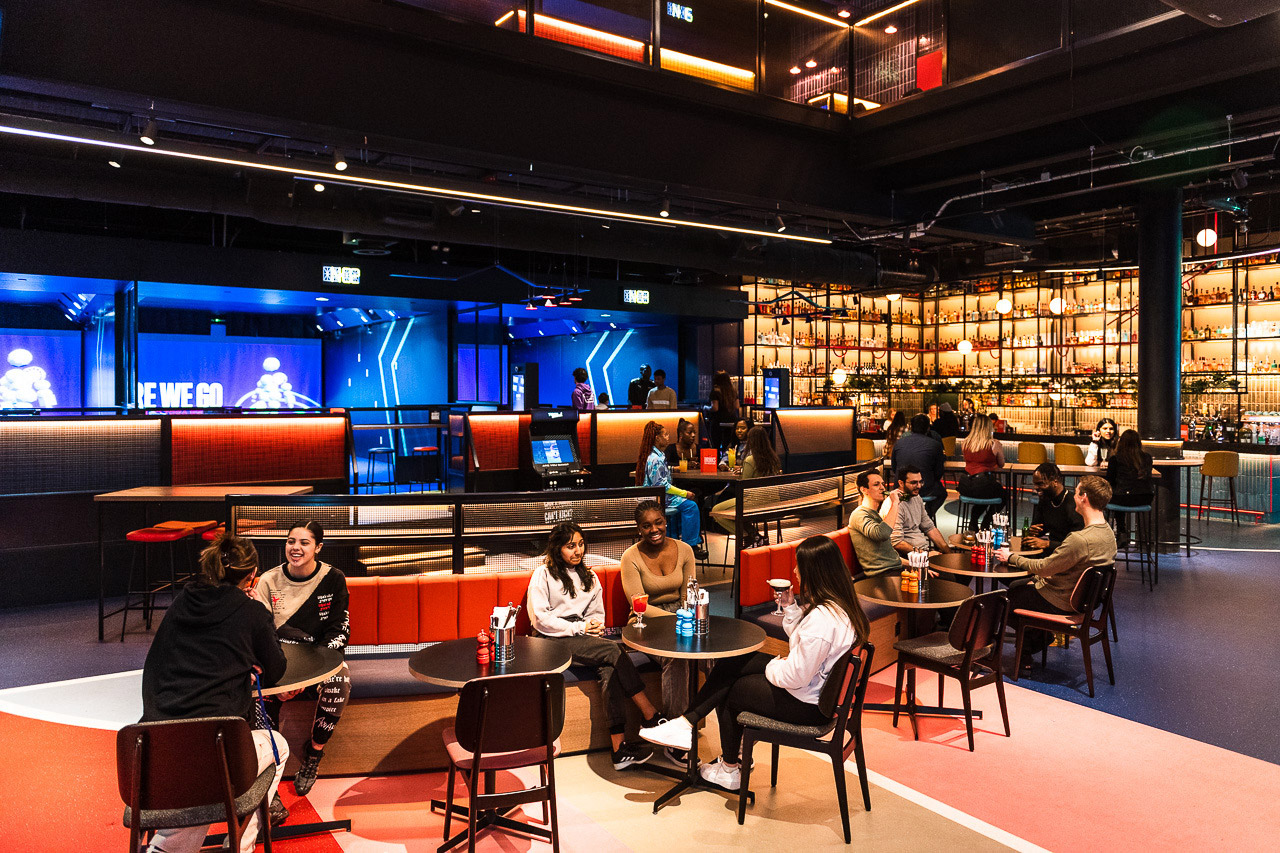 "We've got two sites in the UK coming next year, but then we've also got a site over in the States next year too. So working with somebody who was plugged into America, understood how that works, where we knew that wherever our teams are in the world, they can pick up the phone."

As TOCA Social creates a scalable business model, and brings its unique mix to multiple locations around the world, efficiencies will be paramount. As Ollie explains, "We can create a blueprint for something that works here at The O2 and know that wherever we're going to go, whatever country it's going to be in the world, we can take that with us. That was really, really important for us."