Food delivery jumps from 10% of revenue to 40% at The Lab pizza restaurant in Dublin
On Dublin's Thomas Street, The Lab has been serving up inventive sourdough pizzas for hungry gig goers, discerning takeaway orderers and corporate clients since June 2019. With a goal to create a "memorable delivery experience", their Flipdish tech stack includes delivery and POS integrations, restaurant kiosks, QR Code Order & Pay and Flipdish Managed Marketing, as well as running a successful loyalty programme.
"Working with Flipdish is actually more like having a business partner than a supplier. Flipdish are always open to trying new things. I'm always looking to integrate new products and try out new ideas, and they're always on board. My account manager is always available to help."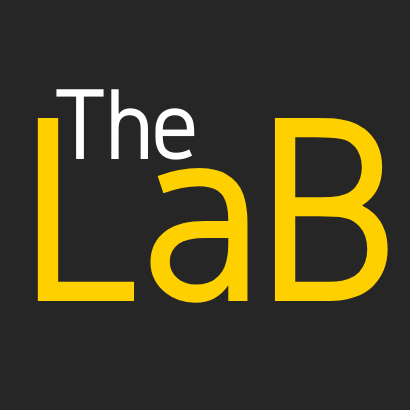 Business type

Restaurant

Location

Dublin, IE

Number of outlets

1

Famous for...

Sourdough pizzas
Start with Flipdish

2020

Owner

Nathan Bennett
B.C. (before COVID), The Lab pizza restaurant was generating less than 10% of their revenue from takeaway. The business had been using food delivery marketplaces, but was keen to break away from paying high fees and its owner, Nathan Bennett, wanted to take back control of the customer delivery experience.
"While working with the aggregators, we were handing over 30% per order, and in addition to that, we had delivery issues every night. Since we've taken on direct ordering, our online ratings have gone up significantly, which demonstrates that the issue was with the delivery service and not the food quality. The change has been so drastic, I think people don't realise until they move."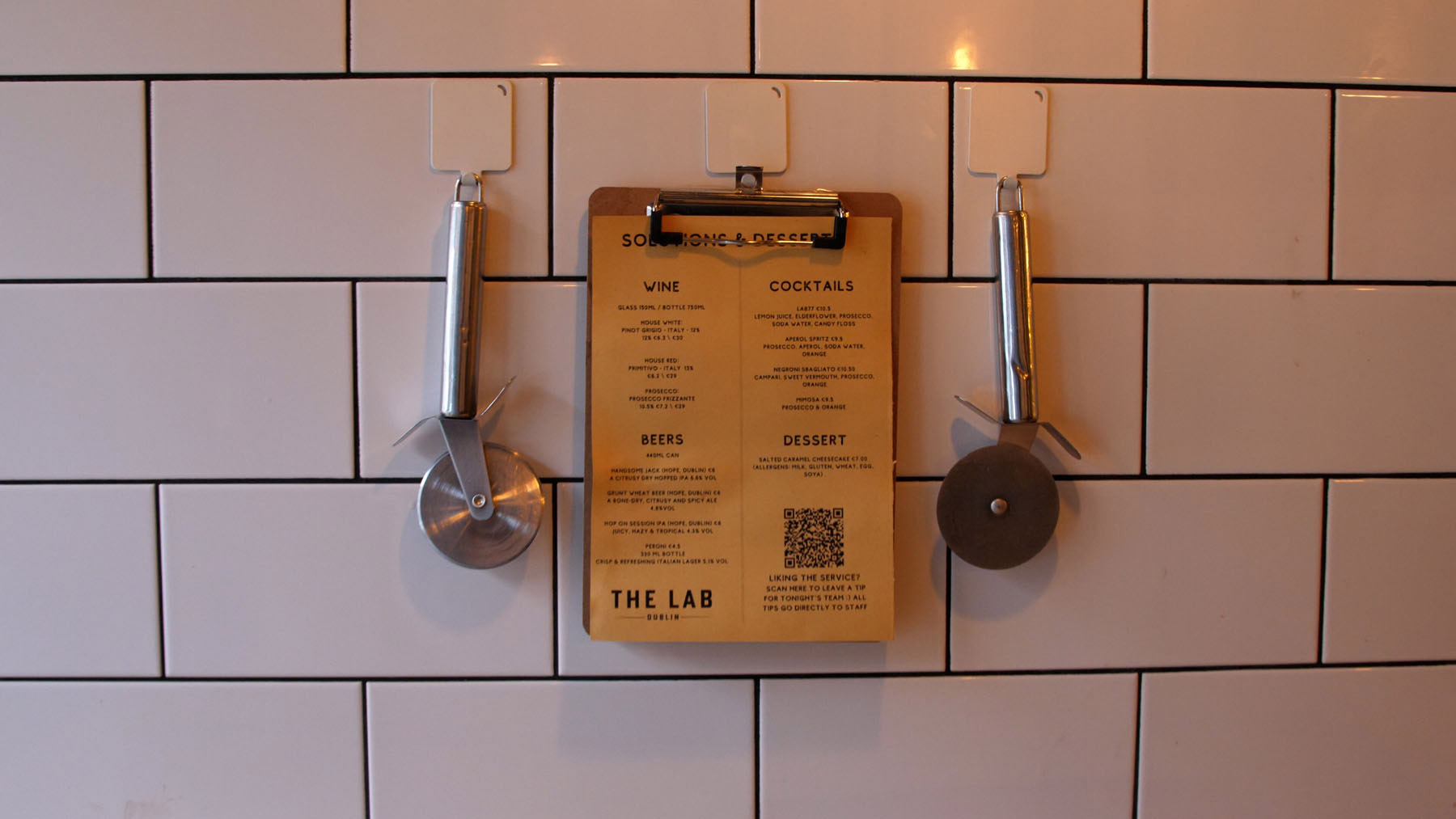 Integrations are everything for The Lab
Now by integrating Flipdish technology with Gigable and VROMO for delivery, and Lightspeed POS for processing orders, things are running much smoother.
When an order arrives in the restaurant from Flipdish, it's assigned to dispatch software VROMO and then it's given to a rider or driver, who is sourced through Gigable. Everything is natively integrated through Flipdish, and the process is seamless for both customers and staff.

"We use Gigable because we hire our own freelance drivers, which means that we have a lot more control over the delivery process," explains Nathan. "And those drivers operate off of VROMO, which enables customers to track their orders and see when our food is going to arrive."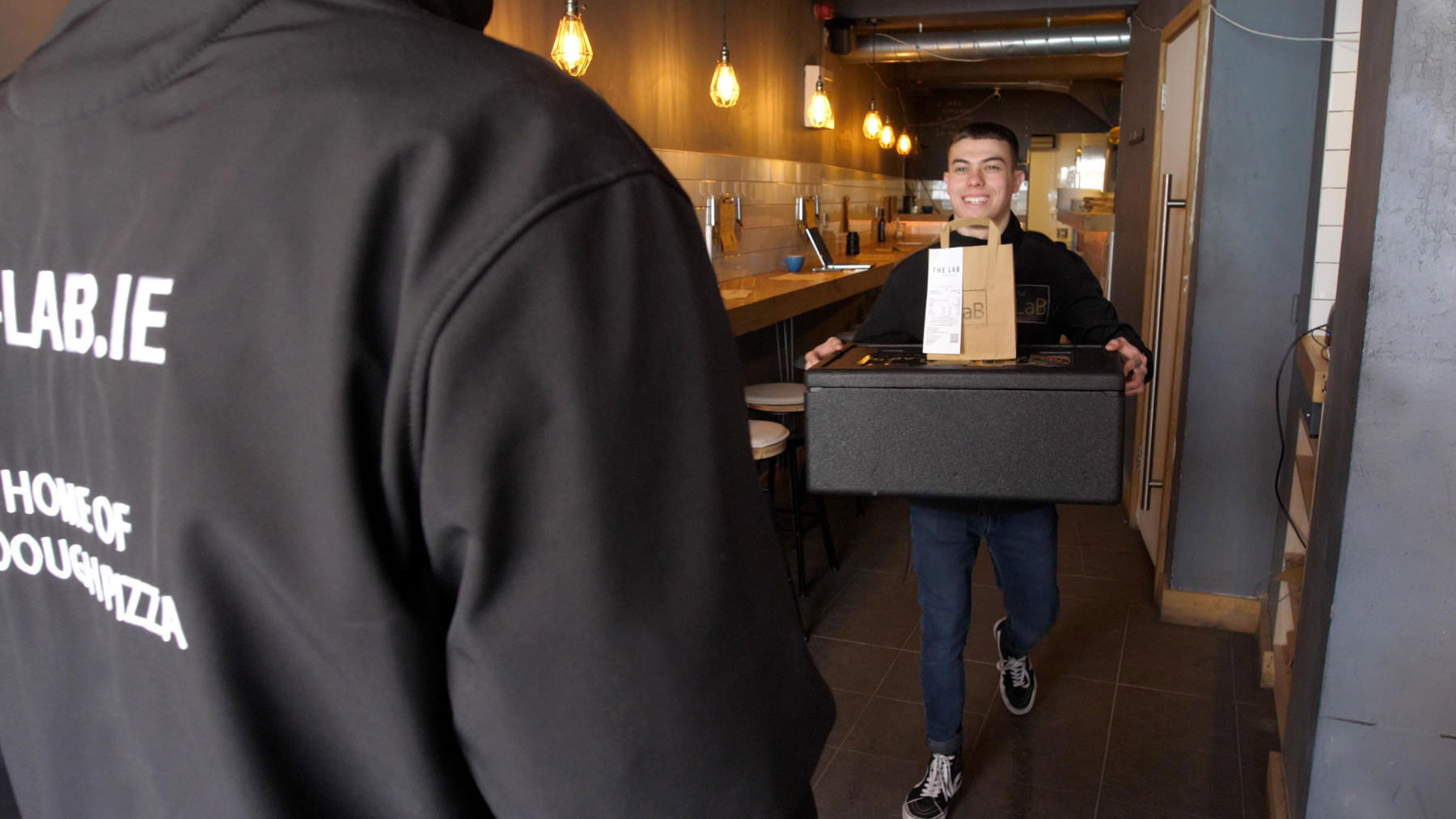 Nathan says partnering with Flipdish, is a "no brainer financially", and says he shopped around, looking at lots of different web ordering suppliers. Flipdish offered a huge point of difference through its integrations, which creates efficiencies, saving money and time. "I chose Flipdish because of all the different integrations that they have and because they offer so many different areas."
"In terms of the customer experience with Flipdish, we not only get all of our customer data, but they also provide us with a wealth of other things, such as our Managed Marketing, and our own app. We have loyalty campaigns. We use kiosk ordering and table ordering. None of these things were possible with the aggregators."
The Lab is using Flipdish technology to guide phone orders online too. "We use Flipdish Phone Marketing as well. So when a customer calls the restaurant, they receive a text linking them to our online service. That saves us a lot of time."
Nathan says their average order value with Flipdish is a lot greater than with the aggregators. "I think this is probably because customers know they're ordering direct. They're happier to spend a bit more and then there's the customer loyalty programme as well."

How the ordering process works
"Customers find the ordering platform so easy to use, which stops phone calls coming in," says Nathan. "The fact that our orders go straight to the kitchen saves us having to input them twice. So there's a huge amount of time to be saved when someone orders online."
Once submitted online, the order goes straight into The Lab's Lightspeed POS, which means that it's sent straight to the kitchen without any intervention from the floor staff. It goes straight to the dispatcher in the back and the packing area too. So when the order is confirmed, which happens automatically, the customer receives a text message with an estimated time of arrival.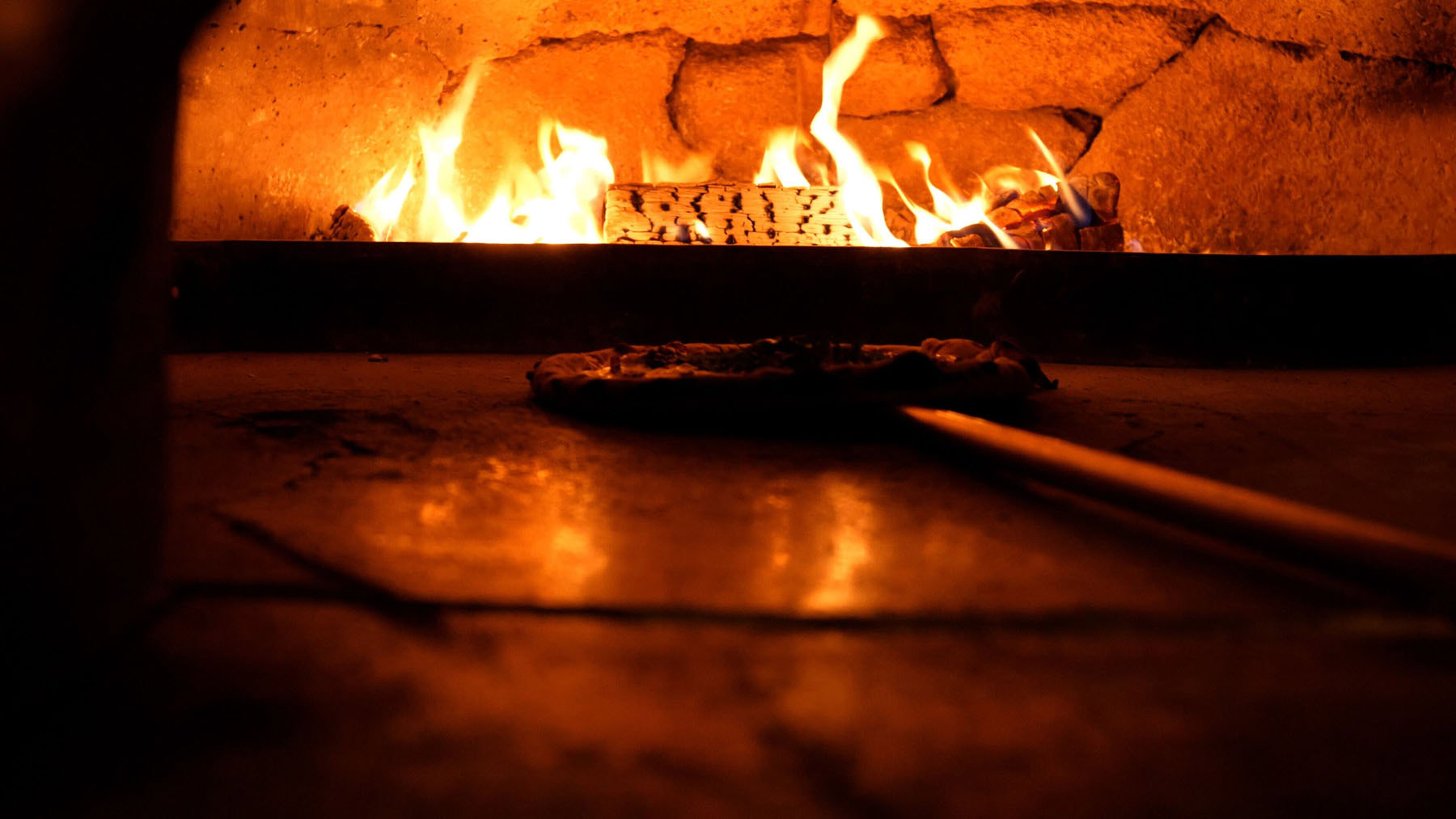 Once the order leaves the restaurant, customers also receive a tracking link from The Lab's dispatcher. "We find that customers really want to know where their food is and how long it's going to take. And that's now kind of a minimum expectation from all of our customers," says Nathan. "We can include other things in those text messages, such as 'Your woodfired pizza is just out of the oven'. It just gives us an extra way to engage with our customers and makes it a bit more fun for them."

Using the Flipdish Portal and Flipdish Academy
All staff at The Lab take advantage of the learning opportunities available with Flipdish. "Flipdish provides really good training in the Flipdish Academy, which is a learning platform that our staff use, probably about once a week," says Nathan. "They log on and see if there's any new training material there, and it's always giving us new tricks and tips."

The Flipdish Portal is also used daily. "It's fantastic because we can send push notifications through the Portal. it's something that we use all the time and it's really easy for staff to use as well."
Although the team uses the Flipdish Portal on a desktop normally, Nathan says it's easy to access on a mobile phone as well. "If you're out and about, or even if you need to issue a refund, you can just whip out your phone and do it from there. The Flipdish Portal is like a one-stop shop for managing all our day-to-day operations."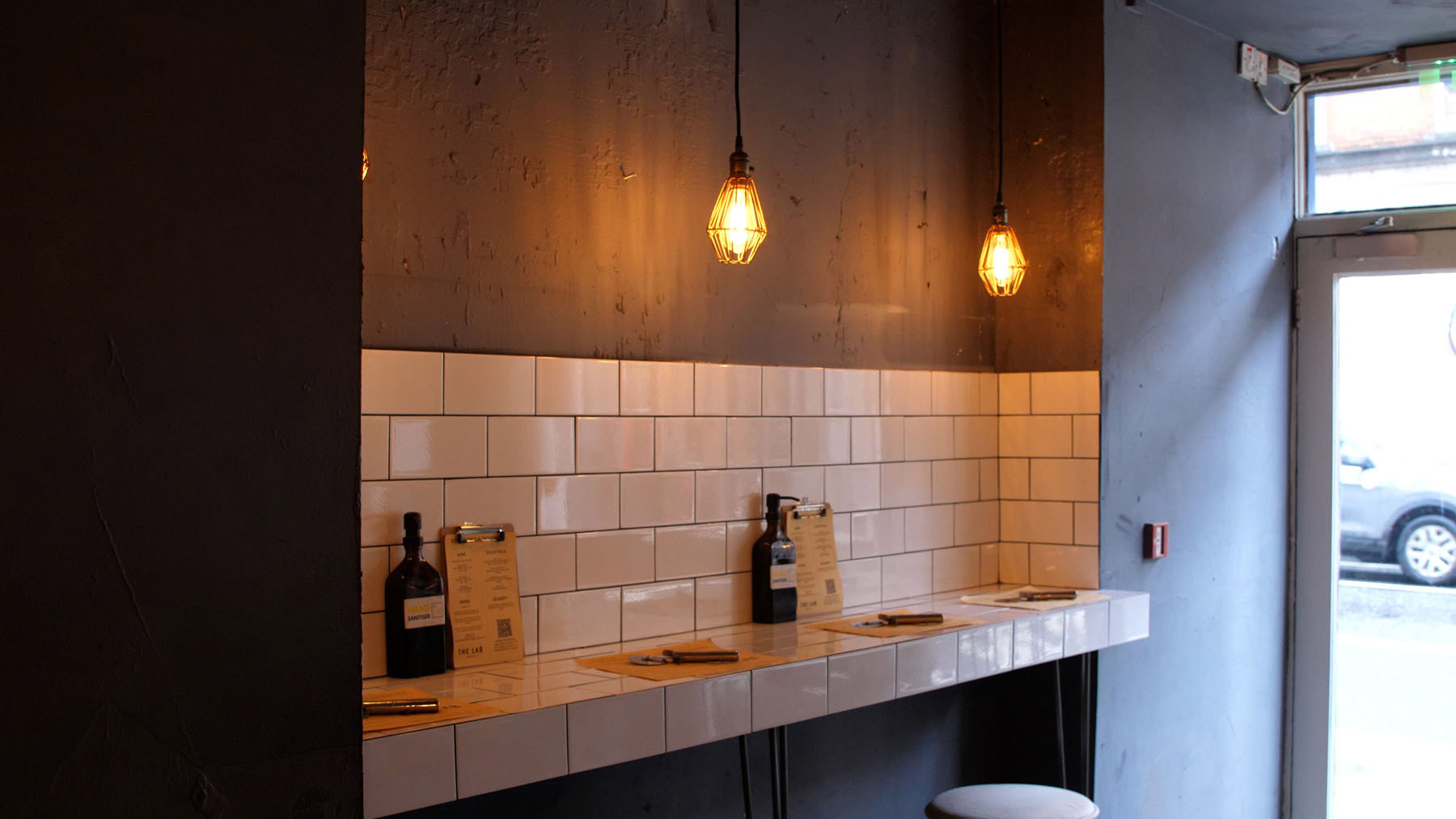 Loyalty is everything in hospitality
Activating Flipdish loyalty functionality has seen great results for The Lab. "We use Flipdish loyalty campaigns, which we're having great success with," explains Nathan. "We have a lot of repeat customers coming back. We're always seeing the same names coming up on our screens, which is a really nice feeling."
"Loyalty is so important for this business. It's one of the things that we love because we're a people business. We love seeing people coming in and loyalty for that reason is the most important thing to us."
Loyal The Lab customers get every tenth order free, and they are automatically reminded by text message that they have that free order coming up. "It's great for customers to see our name coming up on their phone, and if they don't order after two weeks, they get a little nudge to order again with another discount code. So it's really, really good to keep customers coming back."

Customer support is available until 3am
Nathan cites the support as one of the main advantages of working with Flipdish. "They have integrity! Nothing is ever a problem. There is an openness to try new things and to help. The onboarding process was excellent, they were so engaged and interested in my business. When I worked with the team, it felt like I had a business partner. It wasn't what I expected but it was really amazing."
The direct line to support has been key. "You get a response pretty much immediately, which is not the case for aggregators. Previously, I had so many sleepless nights and caused so much disruption. I had to stalk people on LinkedIn and email senior people to highlight issues because it was so poor. Out of hours support is so important for hospitality."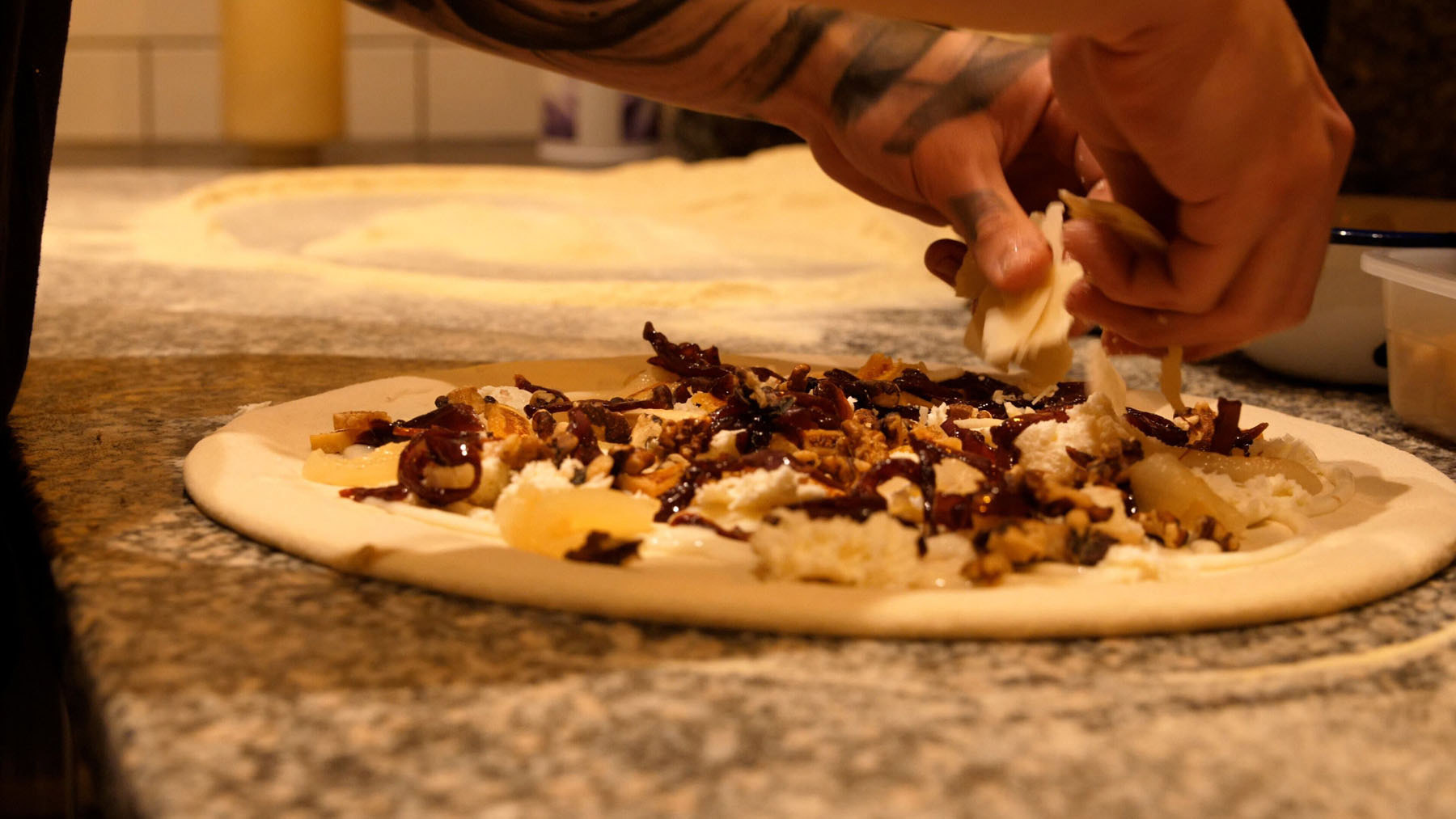 Looking at the future
Redirecting orders from aggregators to direct remains key for The Lab. "Not only does Flipdish give us our customer data, but it also provides us with a much more feasible platform. With the aggregators we're paying around 30 or 35% of the order value. The fee that we pay Flipdish is a small fraction of what we've been paying, and our customers are getting a much better experience, so it's a no brainer."
In the past few months, The Lab have partnered with neighbouring entertainment venue Vicar Street, and Flipdish got involved in the project from the start, by setting up a kiosk in the venue. "This was a great decision because we've kiosk ordering for the venue and QR code ordering," says Nathan.
"That's been a huge success for us. It's so easy to use and we know that the orders are going to arrive here. It's fully reliable and our customers are going to get their food as quickly as they can. So this is an area now in which we're looking to expand even further with other venues."