DOUGH pizza expands to multiple locations, powered by Flipdish
Flipdish customer DOUGH is an independent UK-based chain which proudly describes itself as 'a pizzeria that is more than just pizza'. The growing business was founded in 2017 by owner Ryan Lynch, who also runs its day-to-day operations. It now has three outlets in the Merseyside area of North West England – a dine-in restaurant in Litherland and takeaway pizza shops in Birkenhead and St Helens. And there's big plans to expand the chain further.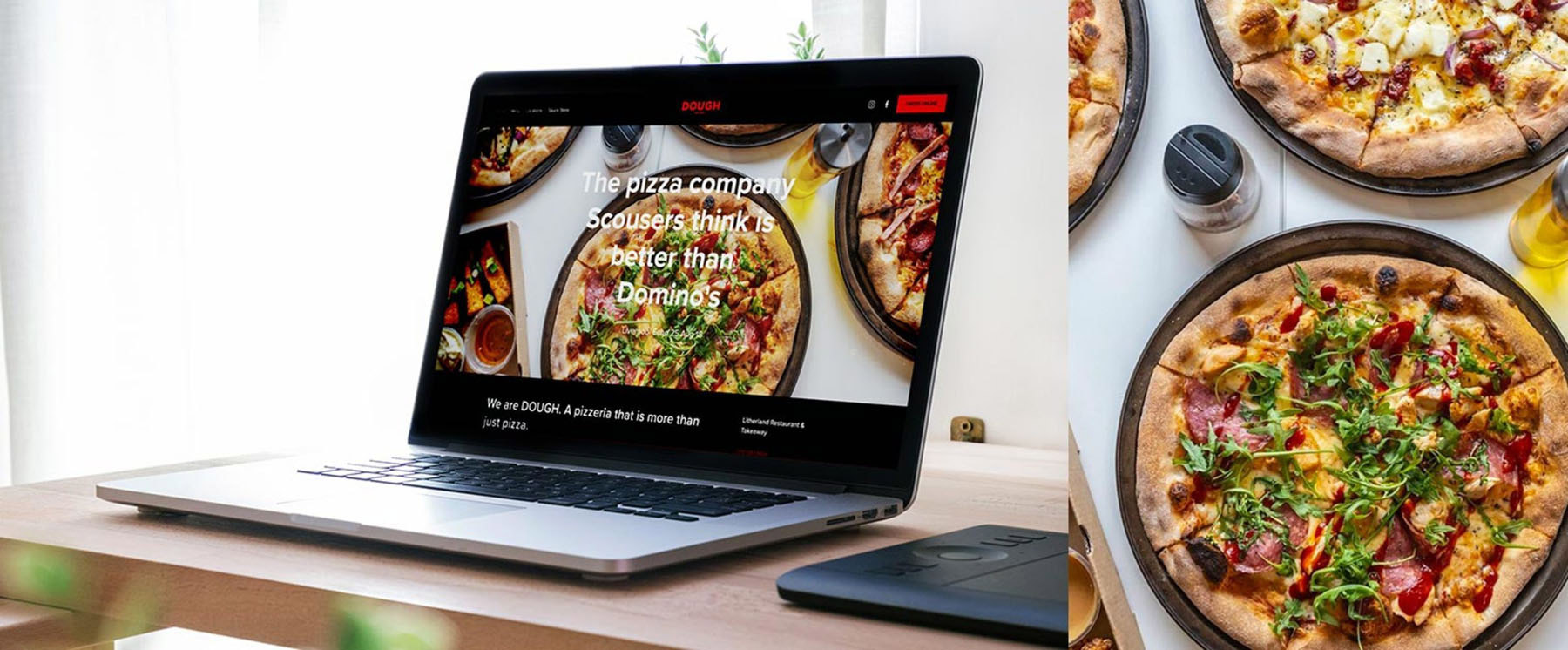 "DOUGH has been going for just under three years. It started from just a kitchen unit and has now grown to three sites already. We offer restaurant-quality food, delivered to your door. We specialise in pizza but we also offer some amazing side dishes"
The menu is inspired by Ryan's travels to some of the world's best and least-known restaurants. It's a fusion of pizzas and sides dishes, with salads and desserts also on offer.
DOUGH is known and loved by locals for its Salt N Pepper Chicken Pizza and other tasty pizzas, while its creative range of sides includes Truffle Hash Brown Fries, Fried Ravioli and Crispy Brussel Sprouts. They're always adding to the menu.
Although relatively new to the scene, the business has already gained some significant recognition locally. It has been voted the best takeaway in Liverpool by Capital Radio and named as a finalist in the Liverpool Echo Awards for Best New Business in the North West.

Business type

Restaurant / takeaway

Location

Liverpool, UK

Number of outlets

3

Owner

Ryan Lynch
Famous for...

Salt N Pepper Chicken Pizza

Started with Flipdish

2020

Orders up, revenue rising
DOUGH began using Flipdish for online orders in June 2020. Customers can order directly through DOUGH's own website and app, all under their own brand, powered by Flipdish technology.
"We've been using Flipdish for around six months now," Ryan said. "The benefits of using Flipdish are customer service, costs, and in general it's just a much better service than marketplaces.
Flipdish has been really reliable – and if we have had any problems, they've been sorted out really efficiently and quickly."
The business is also seeing strong results in sales and the effect on its bottom line.

"Since we joined with Flipdish our sales have grown really consistently and now, since the app has launched, they've gone up even more. So it's been really, really successful," added Ryan.
"I think the app is superb. It's going to make a massive difference. We will continuously offer 10% off for orders on the app."

"The benefits of using Flipdish are customer service, costs, and in general it's just a much better service than marketplaces"
Staff efficiencies, comprehensive reporting
Having a world-class ordering system with robust reporting features and easy-to-manage order receipts has made life a lot simpler for Ryan and his team.
"Flipdish has made my life a lot easier, mainly due to the back-of-house systems. It's live, so daily I can see my sales and what's going on at each of my stores at any time. The staff are finding it great. The Flipdish terminal is a great piece of kit – it's very clear and straightforward and the orders are very easy to read," he said.
Ryan Lynch of DOUGH talks Flipdish: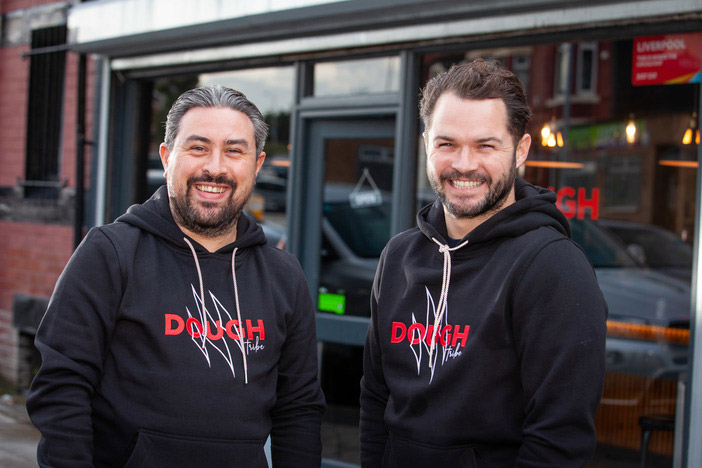 Taking DOUGH to the next level
Ryan plans to grow the DOUGH brand and business over the coming months, adding new stores to the chain, with Flipdish helping him every step of the way.
"Our growth plans are to expand to 10 sites (outlets) within 18 months and also start franchising. For a company like us to grow, we need someone side-by-side who can help us grow, and Flipdish does just that," said Ryan.
Ryan is heavily focused on driving more direct orders through their website and app. His goal is to move off aggregator platforms as the enormous fees, erosion of customer relationships and loss of data conflict with his growth plans. The business has already saved thousands of pounds in fees since joining Flipdish, when compared with the fees of up to 30% charged by aggregators.
"My long-term goal is to get away from the aggregators. We are on Just Eat and Uber Eats. We use the aggregators for awareness but then try to get our customers to order directly on our website or app the next time," he added.
DOUGH clearly has a big future ahead and we are delighted to support the business on its journey to even greater success.
Join DOUGH, and thousands of other Flipdish customers today
Talk To Sales