Why your restaurant should have a Facebook page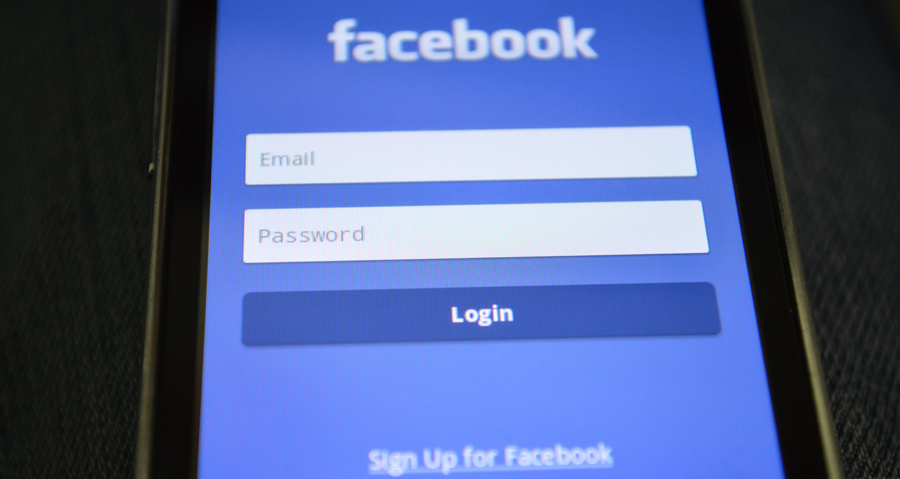 In most cases, setting up a Facebook page for your restaurant is a fact. But do you wonder why your restaurant should have a Facebook page? To help you out of doubt, here are 8 good reasons to set up a Facebook page for your restaurant.


8 reasons why your restaurant should have a Facebook page
It is extremely beneficial to set up a Facebook page for your restaurant, especially if you want more sales!


# 1 Increase your restaurant's exposure to potential customers
Facebook has more than 1.19 billion users. It will be exposed to a much wider audience, compared to traditional marketing methods. This means that you can interact with your loyal customers and new customers in a more 'social' and relaxed way. When your customers have a positive interaction with you on Facebook, it will result in sales in your online ordering system.


# 2 Get more potential customers and reduce the marketing costs of your restaurant
When you have a Facebook business page, you can market your customers for little or no cost. By conducting contests or sweepstakes on your page you. You can generate more commercial activity for your online food order service. Also, make your business stand out in a fun and creative way.
Facebook ads are relatively cheap. You can advertise your restaurant, takeaway or store 'increasing' your Facebook post for a small fee. This will get more traffic to your website and food order application. Little expense = great result.


# 3 Reach the target audience of your restaurant
When you post ads on Facebook, you can target people at a certain distance from your restaurant. You can also make sure that the ads are shown to people who like the type of food you prepare. When you target your ads, you make sure that you are only paying to reach the people most likely to ask at your restaurant.
The most effective way to influence your customers is to reach them directly. A Facebook page for your restaurant allows you to do this. Facebook gives you countless opportunities to advertise. When you advertise, mention your location: it helps you connect the right people with your website or online ordering application, and increases your chances of appearing on search engines like Google.


# 4 Understand your restaurant customers with Facebook Insights
When you have a Facebook business page, you have access to see 'ideas'. Facebook statistics show you how your restaurant page works when it comes to promoting your brand.
You can see specific data, such as how many people you have 'reached' with your Facebook post. This is the number of people who have seen the publication and its brand. You can also see how many people have "committed" to your post. These are people who liked your post or clicked on the link to your website. A high interaction rate means that you are posting good content and that people are interested in your restaurant.
One of the best ways to use statistics is to see how many people have clicked on your website link using your Call to Action (CTA) button. Your CTA button offers a clear way for your customers to order from your restaurant with buttons such as " Buy now" or "Use app." Or maybe you want to see how many customers came to your website through a post you shared with a link to your food order system?
While it is important to run promotions for your restaurant, it is even more important to review these promotions. This helps you learn what works and spend your marketing budget in the most effective way possible.


# 5 Loyalty your restaurant brand
With a Facebook business page you can create valuable and entertaining content. Most people who use social networks to search for businesses seek to make a purchase. Why not use this to your advantage and commit to them to make sure they buy from you?
Posting images of your food along with its excellent offers is a great way to give your customers a reason to order with you now. Being active and receptive on Facebook shows that you care about your restaurant, so your customers will also know that you care about your food.
When customers trust you, it means they are more likely to get your business, and they will use your website or online ordering application, not your competitors. By using Facebook for your restaurant, you can build strong brand loyalty and turn your audience into customers using your online ordering system.


# 6 Increase your restaurant website traffic
With a Facebook business page, you can make publications that combine attractive content (offers, images, recipes, latest menu items) with CTA links or buttons to your website or application to place orders. By posting this attractive content, it will attract the attention of your customers. When they are interested in what your restaurant does, they are very likely to click on the links and buttons you publish, which leads customers to your online ordering website.
As we said before, the CTA button, for example, 'Buy now / Use application', is the perfect way to attract your customers from your Facebook page to your website. Similarly, you can use the link to your website in publications, Facebook images and in the General information / information section of your business. This will help you increase the amount of traffic that goes to your website and application and, therefore, increase your online orders. Win win!


# 7 Increase the search engine performance (SEO) of your restaurant
The more people find your restaurant, the better! When you have a Facebook business page, you are more likely to appear in Google searches, as there are more links to your business.
It makes you more credible and you will get a higher score when people are looking for your restaurant looking for your brand. It also helps your restaurant appear higher in the search engine results when you search for the type of food / cuisine you prepare. Even better is when you mention your location, so that your customers know that delivery is available or that collection is near.
If people can find your website easily, they can order their food more easily. Traffic to your online ordering system will definitely increase. Facebook gives you endless opportunities to include your location and other relevant information about your page.


# 8 Prepare your mobile restaurant
Most of their clients access Facebook through their smartphone. When customers want to place an order in a restaurant, they are usually sitting at home. Here are the things they want to know:
The opening hours of your restaurant.
Your menu
Images of your food
Your opinions
Your location for collection.
Your delivery areas
An easy way to order online
So be sure to complete the information on your Facebook page to include all of the above. This makes it easier for your customers to make the decision to order and reduces the possibility of their competitors.
It is very important to be available on mobile devices, as it is very accessible and widely used by its customers today.
Where your customers used to call you, with smartphones, now prefer to order online. Offer your customers a simple way to find it on Facebook and then go directly to their website to order their food for collection or delivery.
Personally, I can't imagine running a business and NOT having a Facebook page. If you don't have a Facebook business page and you don't understand how you can set one up, here is our simple guide to set up a Facebook page for your restaurant .
Setting up a Facebook page is also what we do as part of our service when you sign up for our online ordering system. If you are interested in ordering online for your restaurant, contact us by clicking below.