10 poke restaurants making waves across Europe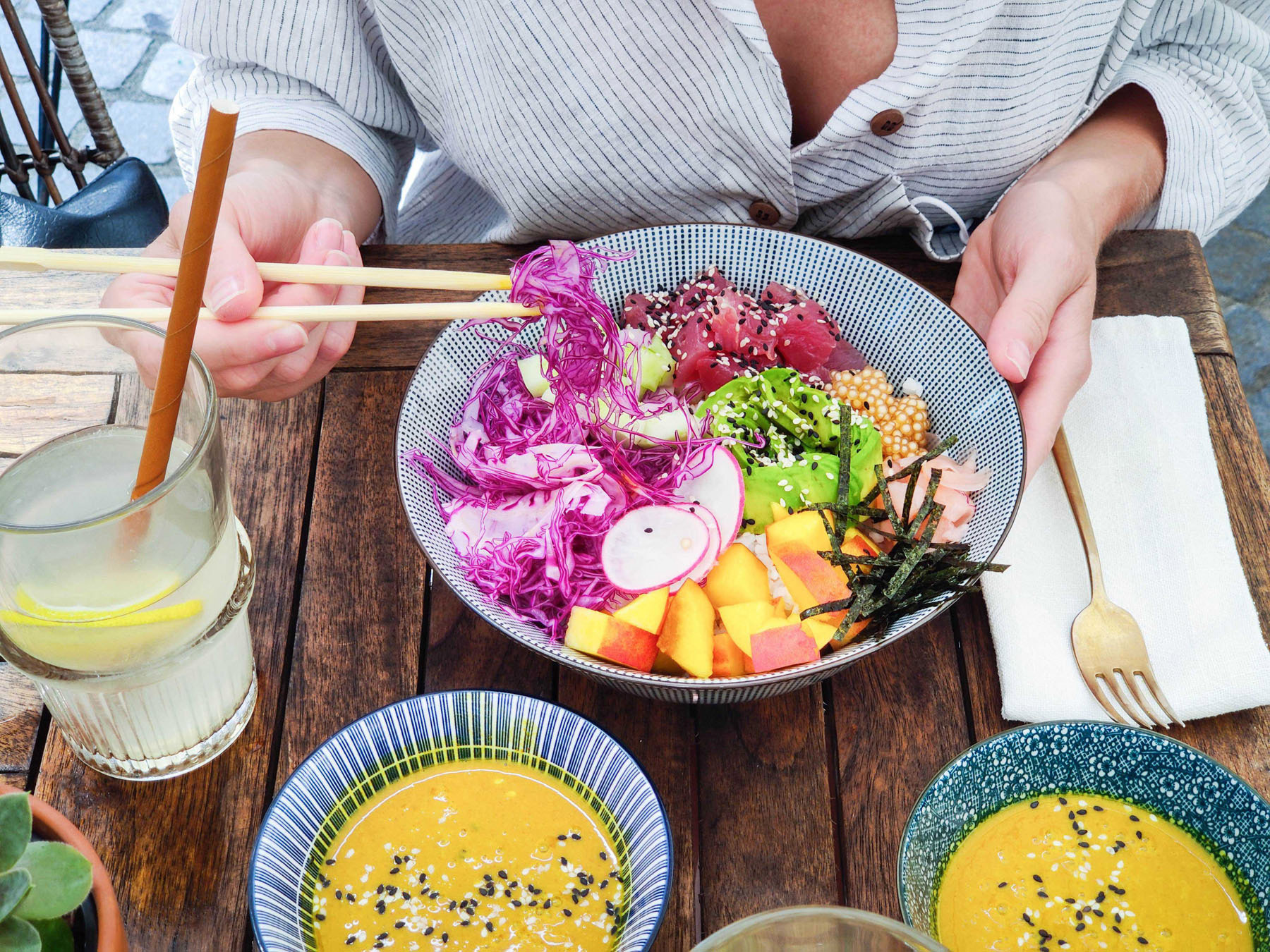 The poke bowl craze is sweeping Europe. And no wonder. Light and nutritious, poke bowls are ideal for a lunchtime treat and great as a takeaway.
Poke bowls are traditionally filled with seasoned sushi rice, crunchy veggies, pickles and fresh cubed fish. But today, you can find all manner of toppings from raw salmon or tuna to chicken and tofu. And most poke purveyors let you build your own bowl.
Here are 10 brands we work with serving up vibrant poke bowls in Spain, France, Italy and Germany.

1. Sushi Artist, throughout Spain
Spain's country-wide sushi specialist Sushi Artist puts all its team's expertise dealing with fresh fish and building layers of umami flavours into every bowl of poke. Bowls are filled with seasoned sushi rice, edamame beans, mango and crispy seaweed, before being finished with your choice of fresh salmon, tuna or tofu.
Customers in a hurry can order from self-service kiosks at the busiest stores.

2. The Fresh Poke, Barcelona, Madrid, and Santander
You'll find The Fresh Poke leading the way in some of Spain's busiest cities, offering a colourful respite from the busy streets. Choose from tuna, salmon, chicken or a vegan bowl complete with marinated tofu and falafel balls.
Don't miss the limited edition chipotle poke, which combines sushi rice with quinoa, chicken, pico de gallo, teriyaki sauce and a healthy slathering of chipotle mayo.

3. Poké Bar, Paris, Lyon, Nancy and Vannes
Poke Bar is a fast-casual poke joint with locations popping all over France from Lyon, Nancy, and Vannes, to the Champs-ėlysėes. Fusing French culinary skill with Hawaiian flavours, Poke Bar offers a choice of three different types of fish as well as chicken and vegetarian options, including tofu, falafel and a straight-up veg bowl.
4. La Cabane à Poké, Toulouse and Blagnac
Build your own bowl at La Cabane à Poké's two locations in and around the southern French city of Toulouse. Or choose from the inventive range of poke on offer, from a bowl topped with burrata, to the more traditional salmon or chicken.

5. Alohawaii, Montrouge, Paris
Alohawaii delivers freshness in a bowl to the Parisiens of the southern district of Montrouge. Choose from salmon with or without cream cheese, tuna, or prawns for your topping, all available on your choice of base.
And don't miss this delicious red tuna poke bowl with avocado, red cabbage, edamame beans, cucumber and mango.

6. Wild & Raw, Berlin
Wild & Raw sums up poke perfectly and this popular Berlin spot has a range of healthy, fresh options from which you can build your ideal bowl. Choose from a base of sushi rice, brown rice or a salad of wild herbs and baby spinach, before adding your choice of sauce, veggies and toppings. Protein comes in the form of cubes of fresh salmon and tuna, as well as prawns and tofu.

7. Lawaii Poke Bowl, Hamburg
Lawaii Poke Bowl has two locations in the centre of Hamburg, serving bowls filled with your choice of organic quinoa, baby spinach, glass noodles, or wholegrain rice among other enticing options. Toppings include Atlantic salmon, yellowtail tuna, ponzu and teriyaki marinated chicken and red shrimp.

8. Shaka Poke, Rome and San Benedetto del Tronto
Shaka Poke Bar serves its unique brand of poke bowls from its store in Rome on the Mediterranean side as well as its two locations in San Benedetto del Tronto on Italy's Adriatic coast. Bowls of crunchy fresh vegetables and seaweed come topped with your choice cubed tuna, salmon or tofu, or sliced chicken.

9. Kepo Poke, Rome
Kepo Poke is taking Rome by storm with four locations across the city. The extensive selection on offer includes poke bowls with beef, chicken, tuna, octopus, salmon, tofu and more besides.

10. Mumi Poke, Milan
Mumi Poke brings Hawaiian poke to Milan with its store in the town of Rho northwest of the city. Here you'll find salmon and tuna poke with edamame, avocado, papaya and white rice. As well as tuna, mango and tofu bowls, all of which can be ordered online or via the brand's ordering app.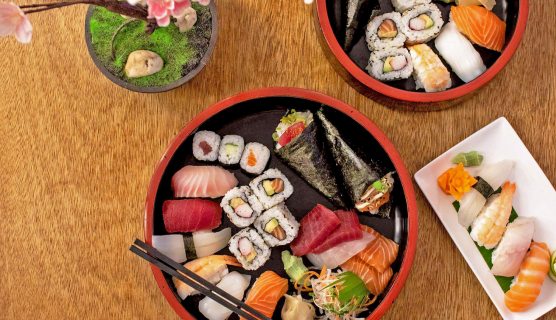 Need white-label ordering solutions for your restaurant or takeaway?
Talk to sales