What is a fast casual restaurant?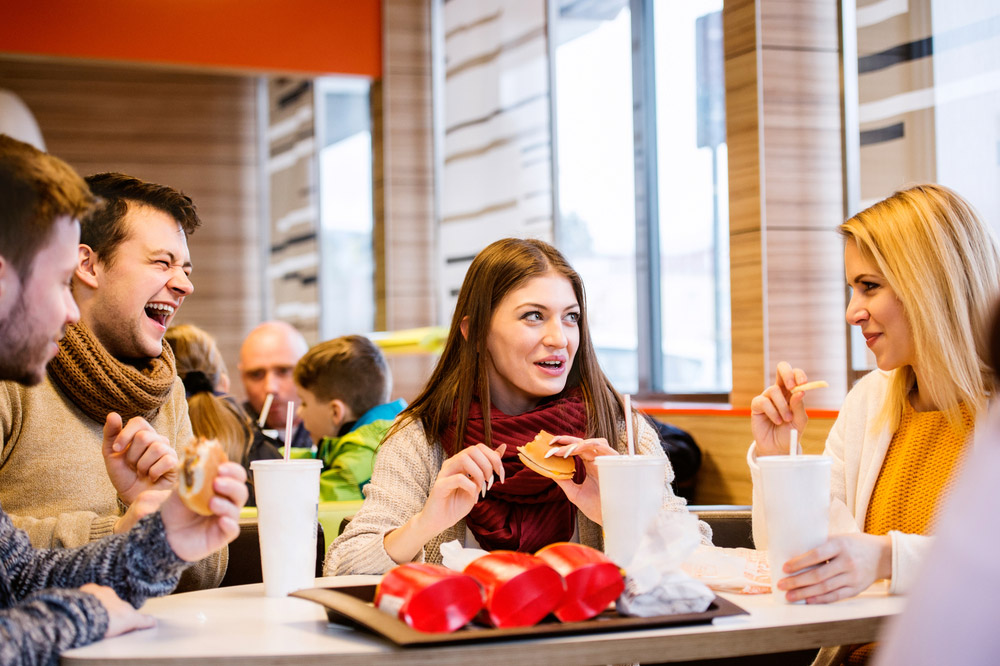 Fast casual restaurants are growing in popularity as diners demand speed and convenience and customers are less concerned with the formality of table service.
According to a report by Allied Market Research, the sector is set to grow even more to become a $200 billion market by 2027. There's a huge opportunity for restaurant operators to capitalise on the growth of fast casual restaurants.
But what exactly is a fast-casual restaurant? And what sets it apart from a quick service restaurant, a takeaway and a casual dining restaurant?
Below, we'll cover the key questions:
What is a fast casual restaurant?

What is fast casual vs fast food?

What should you expect from fast-casual food?

Why are fast casual restaurants popular?

What are the benefits of fast casual dining?

What is the most common fast casual restaurant technology?

How do you win with fast casual restaurant marketing?
First, let's be clear on what exactly we mean when we say fast casual.
What is a fast casual restaurant?
A fast casual restaurant is typically a self-service restaurant offering a focused menu of freshly made-to-order meals. Diners usually take the food away or choose their own table, or if they order online meals can be picked up or delivered.
The concept falls between quick service restaurants (QSRs), or fast food – which is generally cheaper and largely prepared off-site – and casual dining – where you can expect table service.
Although the concept is used in different ways by different people, most agree on the following defining characteristics of a fast casual restaurant:
Limited or self-service

Pay at the counter or self-service kiosk

Higher price point than fast food

Fresh ingredients, meals made to order

Higher investment in interior versus QSRs

Usually offer online ordering for pick-up and delivery orders
Fast casual vs fast food
Fast casual restaurants sit in between fast food restaurants aka QSRs and casual dining. They typically offer fresh, made-to-order foods at a higher price point than fast food restaurants, but they are also more affordable than casual dining options.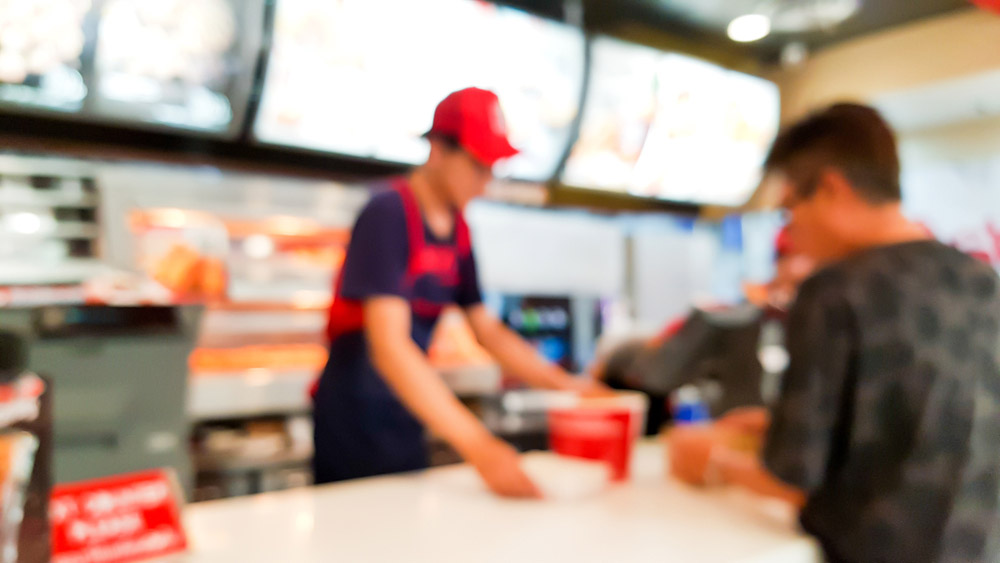 Like QSRs, fast-casual restaurants tend to have limited seating but they usually have more of a focus on on-premise dining than QSRs. Customers generally order at the counter and then find a seat on their own. This helps to keep costs down and allows customers to get their food more quickly.
However, some fast casual restaurants are now beginning to experiment with table service in order to attract more customers, blurring the lines between fast casual and casual dining.
Another distinguishing feature of fast casual restaurants is that they usually have an open kitchen so that customers can see their food being prepared. This helps to create a more transparent and trustworthy dining experience for customers.
What to expect from fast-casual food
Fast casual restaurants serve the needs of customers looking for a quick, delicious meal, and the offerings are generally perceived to be more complex to prepare than most fast food. Fast-casual food tends to focus on made-to-order dishes with fresh ingredients prepared on-site.
While a fast casual restaurant could serve almost any cuisine, burgers, sandwiches, salads and burritos are the most common offerings. The menu items are often customisable so diners can build the meal to their liking.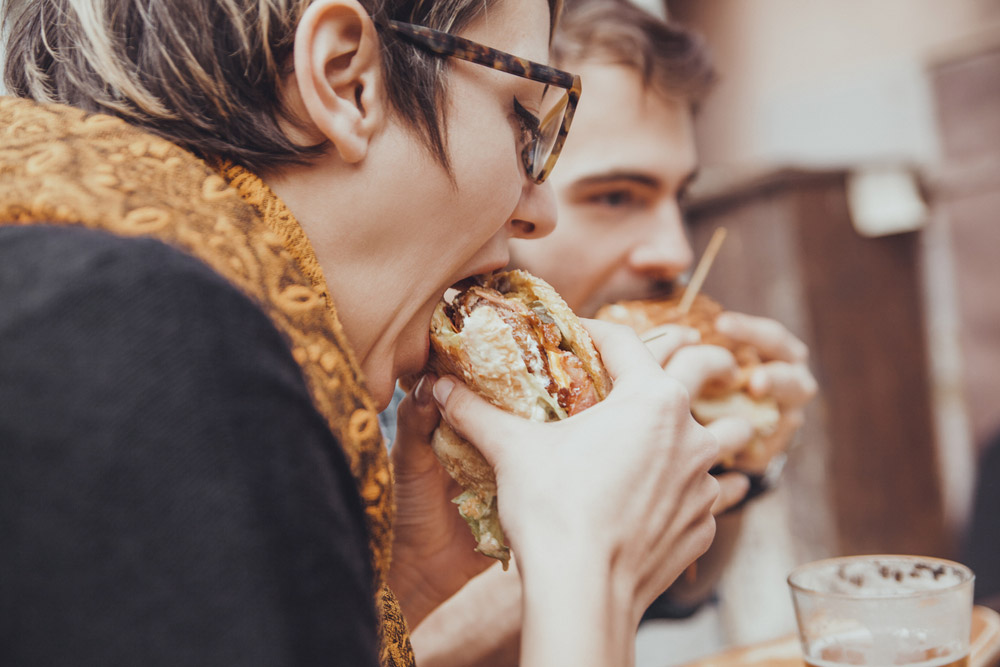 Fast casual food, then, serves the growing desire for nutritious food that can be enjoyed at the diner's convenience, fitting into a busy lifestyle without compromising on taste, quality and integrity.
Why are fast casual restaurants popular?
The surge in popularity of fast casual restaurants can be explained by a number of converging factors.
Consumers are increasingly concerned about where their food comes from, how it's made and its impact on their health and the environment. But they also want convenience and a meal that is affordable enough to be enjoyed several times a week.
Fast casual restaurants offer the middle ground between these two areas of concern, that are otherwise catered to by fast food restaurants on the one hand, and casual dining on the other.
More healthy options
Fast casual restaurants offer fresh and healthy food options that are more affordable than casual dining options. This is appealing to health-conscious consumers who want to eat well without breaking the bank.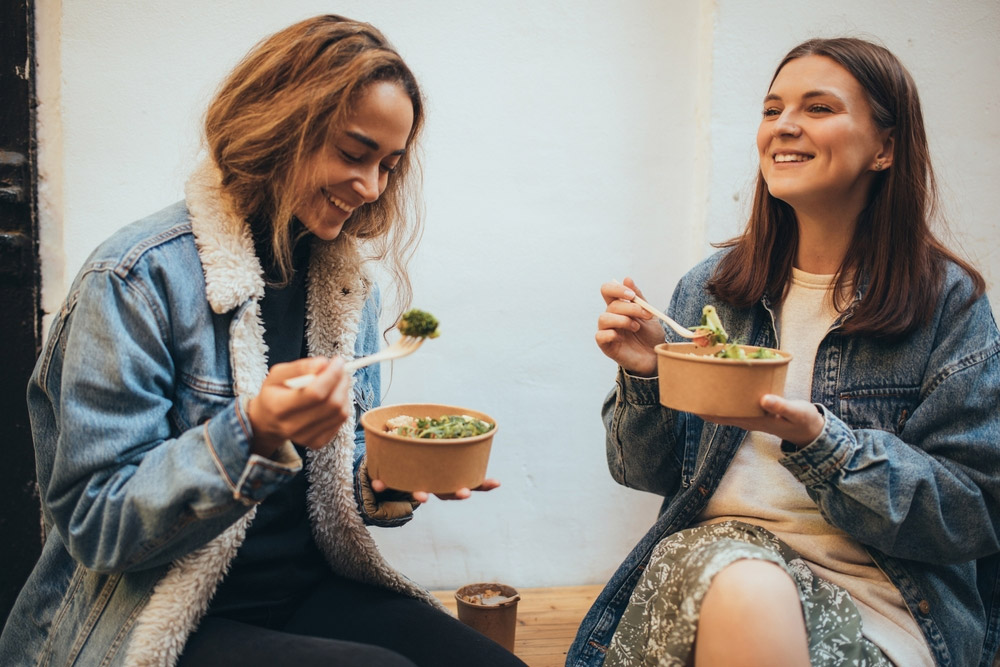 Customisable
Fast casual restaurants have become popular because they offer a more customisable dining experience than fast food or casual dining options. For example, many fast casual restaurant chains allow customers to choose from a variety of toppings or sides when ordering their meals. This allows customers to tailor their choice to their specific preferences and dietary needs.
Transparent
Fast casual restaurants usually have an open kitchen which creates a more transparent dining experience for customers. In an age where there is increasing concern about food safety, this level of transparency is appealing to consumers.
Speedy service
As the name suggests, fast casual restaurants focus on speed. That means getting as many customers fed as fast as possible. The speedy service makes fast casual restaurants popular for office lunches, weekday dinners and any other times when people are looking for a quick and delicious meal.
The benefits of running a fast casual restaurant
Bridging the gap between fast food and casual dining means fast casual restaurants tick a lot of boxes for diners.
Here are the biggest benefits of the concept.
Primed for omnichannel success
Fast casual restaurants are perfectly positioned to take advantage of the plethora of ordering channels now available, from off-premise online ordering and mobile apps to kiosks and other in-store ordering technology.
Higher average order value
With their elevated menu offerings and opportunities for add-ons and cross-sells, fast casual restaurants command higher prices and higher order value than fast food, without a lot of the overheads of a traditional sit-down restaurant.
The hybrid model takes advantage of benefits from both concepts which means more opportunities to generate profit while still offering consumers excellent value.
Next-generation appeal
Gen Z is choosing fast casual restaurants for healthier options and convenience. Fast casuals that can match these expectations on their menus have a huge opportunity to tap into this market of enthusiastic young diners.
Better perception than fast food chains
Although local takeaways and independent QSRs don't necessarily deserve it, fast food has a reputation for being over-processed and unhealthy.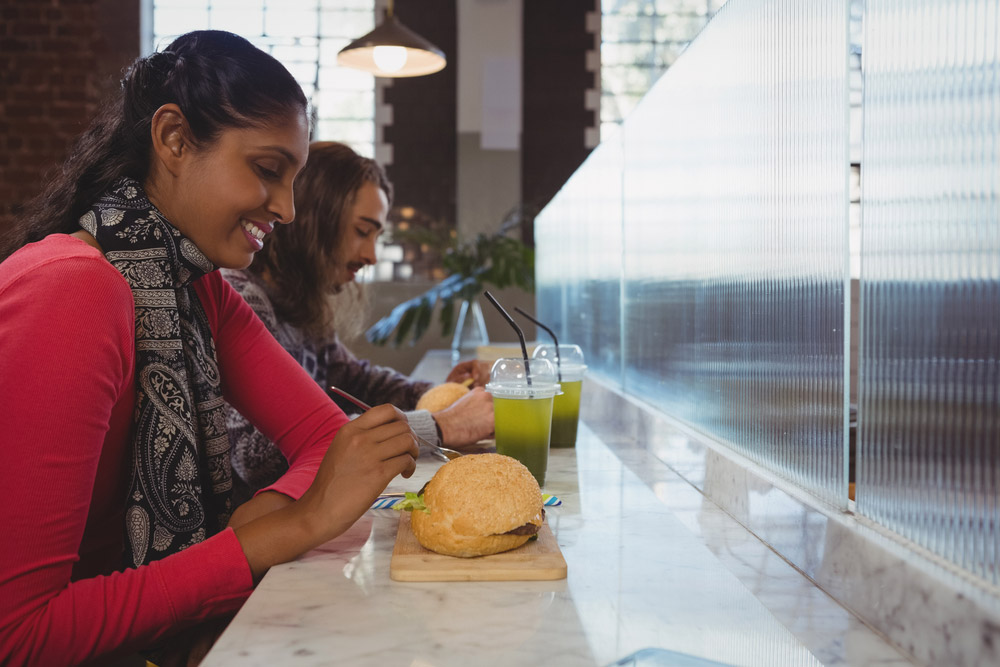 Fast casual restaurants don't have to deal with the stigma attached to fast food restaurant chains. The perception of cheap, greasy fast food is something fast casuals can leave behind, especially by using open kitchens and carefully curated menus to impress those looking for something a little more refined.
Fast-casual operational challenges
The benefits of fast casual restaurants are clear, but what about the downside? Below are the biggest challenges operators face in running a fast casual restaurant.
Hiring and retaining staff
Keeping your best staff members has long been a tough problem for the hospitality industry, but with record numbers leaving the industry in the last couple of years, it's more difficult than it's been for a long time.
Whether you attempt to motivate staff with higher pay and better benefits or complement your existing team with help from automated technology like self-service kiosks or even robotic chefs, staffing will continue to be a key challenge for fast casual restaurants.
Delivering to higher expectations
Keeping up with the higher expectations that come with positioning yourself as healthier or higher quality than fast food chains comes with the challenge of living up to heightened expectations. With staff hard to keep, it's a constant battle to train enough people to give the kind of quality of food and service that your customers expect.
Keeping up the pace
Fast casual restaurants must keep up efficiency and speed in order to remain profitable. This can be a huge challenge with margins tight and staff hard to keep. Happily, technology is helping many restaurants overcome these challenges with better systems and automation.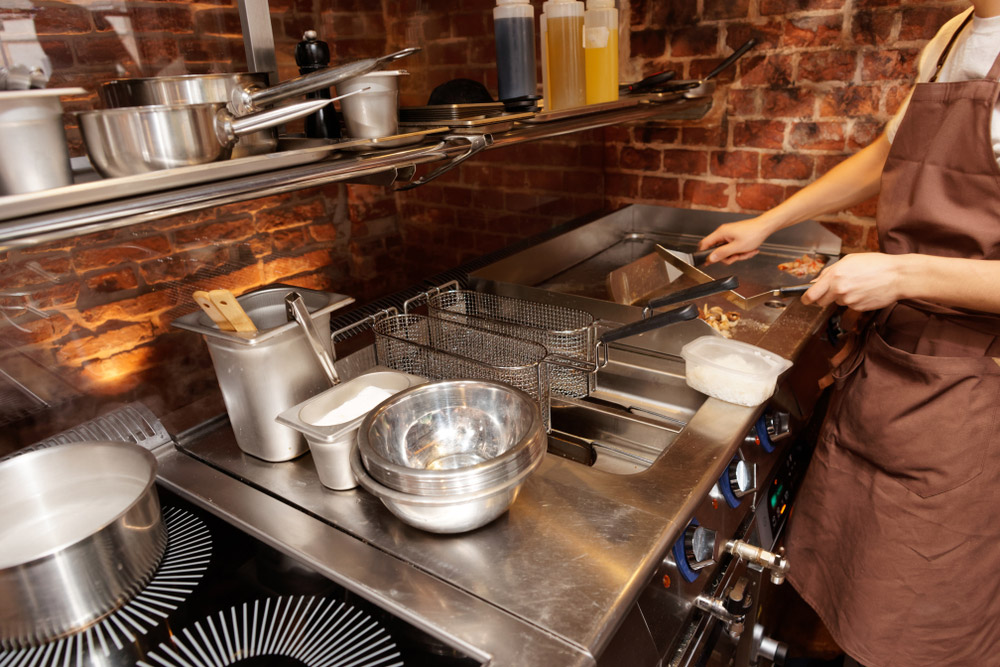 Fast casual restaurant technology
Fast casual restaurants rely on technology to keep up with the fast pace of orders flowing in. Various pieces of restaurant tech work together to increase efficiency, ramp up the speed of service and improve the customer experience.
Here are the most common pieces of fast casual restaurant technology.
Point of sale (POS)
Modern restaurant POS systems work wonders in the fast casual environment. The POS is the hub of front-of-house operations where cashiers take orders and payments. But with the right built-in features and integrations, it can also take in orders from third-party marketplaces and in-store kiosks, send orders to the kitchen in a consistent format and enable staff to take orders anywhere in the restaurant with handheld devices.
In short, a well-integrated cloud-based POS is essential for high-volume fast casual restaurants to thrive.
Online ordering and mobile apps
Fast casual dining options lend themselves to online ordering and delivery. And most use online ordering to give customers another channel to choose from and a convenient ordering experience.
The menus are often designed to be build-your-own, which works particularly well when customers can see all the options available and create their orders online or on a mobile app.
The nature of the food, often upscale burgers, salad boxes or other portable food, also lends itself to delivery, as it is already designed to be served in a box or takeaway container and taken to a table or out of the restaurant.
Self-ordering kiosks
Self-ordering kiosks fit perfectly with the typical fast casual model where customers wait in line to order and pay at the counter. Kiosks automate the process so customers can create their own orders without having to wait for a cashier to become available.
Self-ordering kiosks not only save on labour costs, they've been shown to increase average order value and reduce wait times. Plus, they never forget to upsell!
Kitchen Display System (KDS)
A KDS comprises one or more screens in your fast casual restaurant kitchen that organise and display orders to staff. Usually, a screen in each section of the kitchen will display only the orders that need to be prepared in that section.
The smart system keeps everyone organised and working in the most efficient way possible to maximise the number of orders that can be processed in a given amount of time.
Similar systems can be used to organise and inform delivery drivers of their assigned orders and order status. And customer-facing screens can be used to let customers know when to come up and collect their orders.
Fast casual restaurant marketing
The best approach to restaurant marketing depends upon your restaurant type and target audience. For fast casual restaurants, for which attracting a younger audience is often the goal, social media marketing and influencer marketing can have a huge impact, but more traditional direct mail marketing and online advertising are also important for many brands.
Many restaurateurs, busy enough with day-to-day operations and growing their fast casual brand, opt to outsource marketing by employing the services of a fast casual marketing agency. It's important to find an agency that knows your specific industry inside-out – a steady partner that's ready to get invested in the success of your business.
Fast casual restaurants are here to stay
Fast casual restaurants are becoming increasingly popular thanks to the winning combination of fresh convenient menu options and an affordable price point. Additionally, the level of customisation and transparency that these restaurants offer is appealing to diners who want to know exactly what goes into their meals.
If you're thinking about expanding your business into a new sector or creating a new restaurant brand, the fast casual concept is definitely worth considering. But before jumping in, make sure you have the right technology partner on board to ensure your business thrives.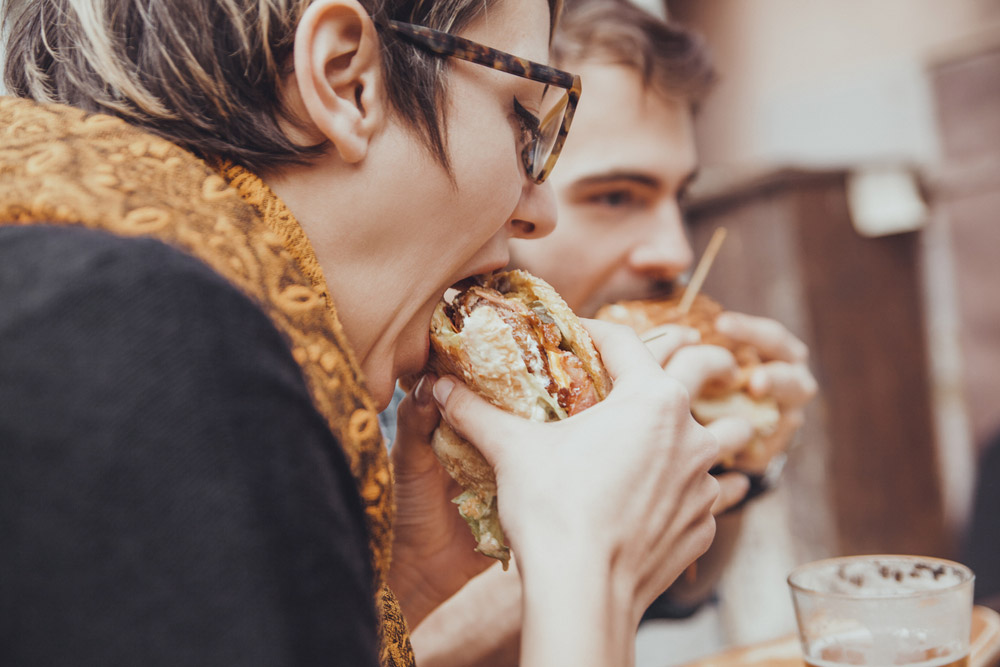 Get online ordering set up for your fast casual restaurant
Talk to us