ThunderRoad Café moves to contactless ordering with self-service kiosk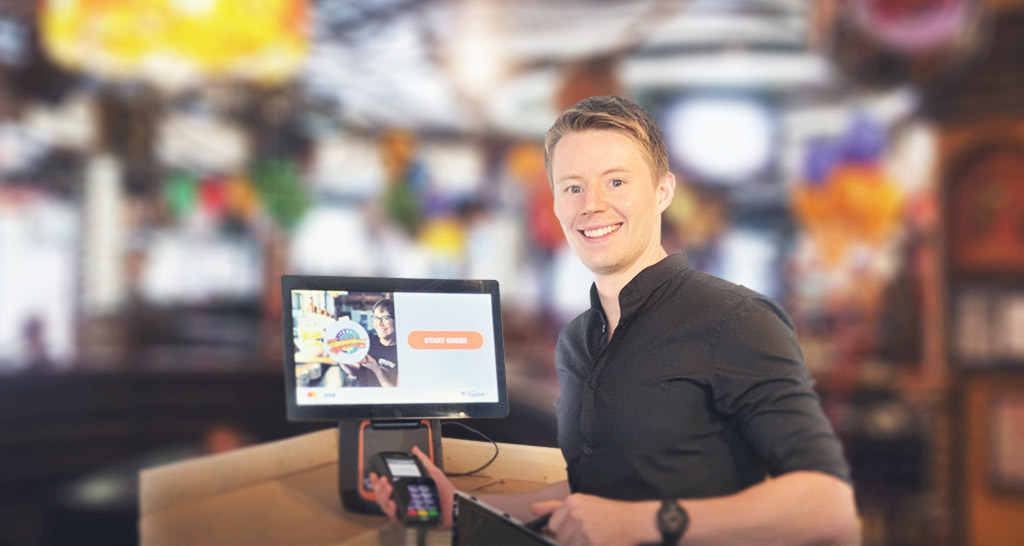 ThunderRoad Café is a trendy American-themed eatery and bar situated in the heart of Temple Bar, Dublin city's hospitality and tourism hotspot.
Popular for parties and family occasions, this spacious and lively spot is decorated with motorcycles and stained-glass lamps. It serves a selection of tasty homemade burgers, wings, pizzas and steaks, along with cocktails and beers.
ThunderRoad offers both delivery and collection through Flipdish software - and has now also introduced one of our self-service kiosks since reopening after the COVID-19 lockdown.
With all the necessary measures in place, the business reopened on June 29, along with many other hospitality businesses in Ireland as the government eased their restrictions to get economic activities going again.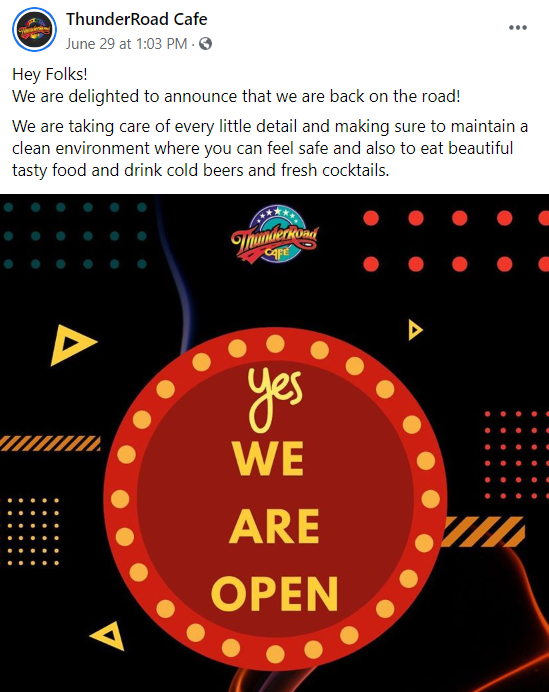 Introducing kiosk to boost efficiency, help with health and safety
During the first week of reopening ThunderRoad introduced the kiosk to boost efficiency, as well as helping to meet health and safety and social distancing requirements. This of course presents a significant challenge for businesses these days - balancing those obligations with ensuring the enjoyment and satisfaction of customers, along with generating strong sales.
And the kiosk is proving a big success for ThunderRoad to date, as owner and general manager Patrick Gallagher explained.
"The kiosk is helping with efficiency and contactless ordering, which is really good for us. Customers can be directed to use the kiosk to place their orders during busy times. Obviously the need to enforce social distancing is important at the moment, so the kiosk helps with that aspect too. We've had no problems with it and introducing it to the business has been pretty seamless," said Patrick.
"It assists staff and frees them up to do other things. The ordering process is simple and straightforward - orders go straight through to the kitchen, without our staff having to enter them in the system," he added.
And he's also pleased to see the uplift in order values on the kiosk. "People tend to upsell themselves when they use the kiosk, adding extra items to their order, so it helps to boost sales that way. It probably adds about 10% to our average order value," he added.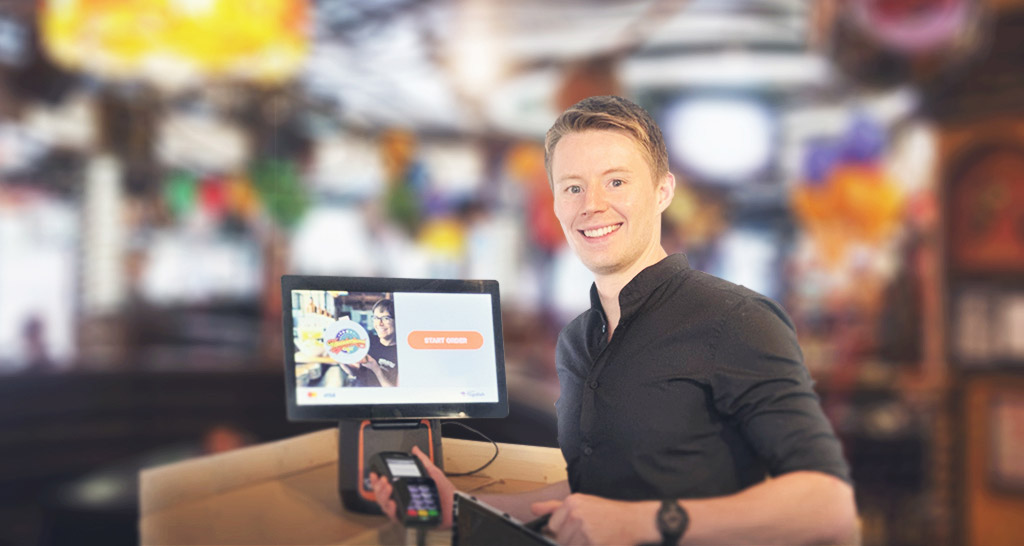 The business has also got creative with their set-up after the lockdown, by bringing in a convenient collection point and coffee bar area, a nice addition to the customer experience.
"Along with the kiosk, we've set up a new collection point and coffee bar area, so customers can get coffee while they wait for an order and delivery riders can wait for orders there too. So that is working well for us," said Patrick.
As restaurants reintroduce their dine-in services for customers, ThunderRoad Café is a good example of a business leveraging digital solutions to its advantage and navigating the post-lockdown challenges effectively.


Flipdish self-service kiosks provide quick, convenient and contact-free ordering for both dine-in and takeaway options