Instagram Series: Grow your Online Sales through Instagram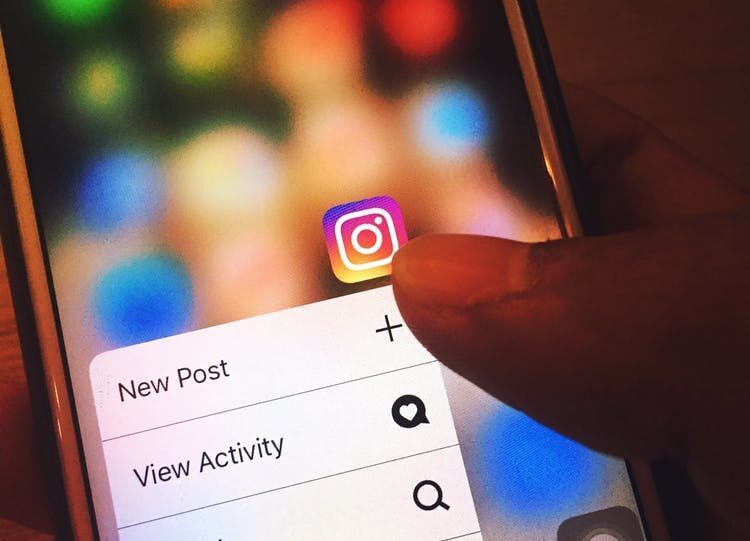 Consider this. People search for businesses, locations and trends all the time on Instagram. With over 1 billion active monthly users on the network, creating an Instagram business account to grow online sales is a no-brainer. We have given you six reasons why you should create an Instagram account for your business.
Contrary to popular belief, it is no longer a haven just for selfies and couples photos. Yes, it is a photo-sharing app, but with a purpose of communicating a message to its users in a fun, creative way. It has been quick to embrace a lot of useful functionalities for businesses. Following this successful integration of private messaging and instant stories, businesses can now communicate with current and potential customers for free. So need we say more?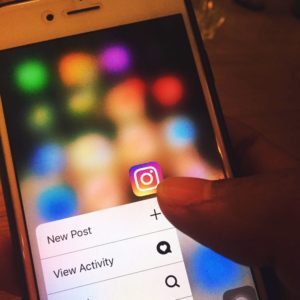 #1 More People are on Instagram
A few years ago, Facebook was the most popular social media platform. However, it has since been overshadowed by the simple and eye-catching app, Instagram. If this platform has more than 800 million daily users, it is surely one business profile not to miss out on. Plus, visuals are easily processed by the human brain and elicit stronger emotions than say, a text-based post on Facebook.
Double down on your social media game and join the other 25 million business accounts that embrace this visually led platform. Think about it this way. The more people you can attract to your brand, the more people will click onto your online ordering system. As a result, your business will generate more sales. Simple.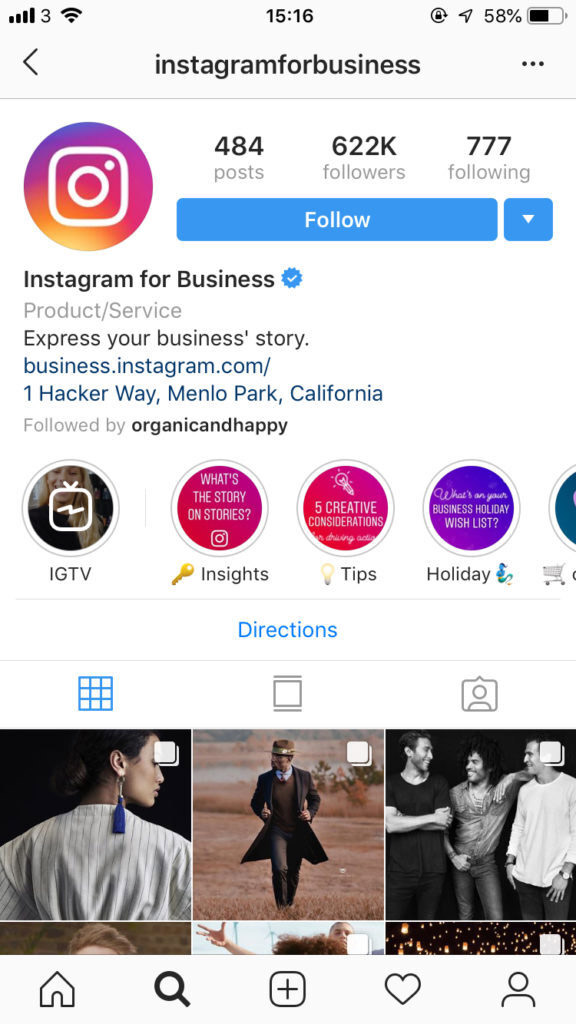 #2 Get Creative
Instagram is a hub for creativity to boost online sales, but in a fun and interesting way for you and your staff. From a user's perspective however, it's important to set yourself out from the crowd. Instagram offers a solution to build your brand and it is also an excellent way to use this platform.
Why not run competitions for your customers to gain more traction and grow your followers online? Plus, you can promote your first order discount, your loyalty campaign and show off your menu updates. Nevertheless, always remember to link customers to your food ordering system. These tactics are bound to boost online sales.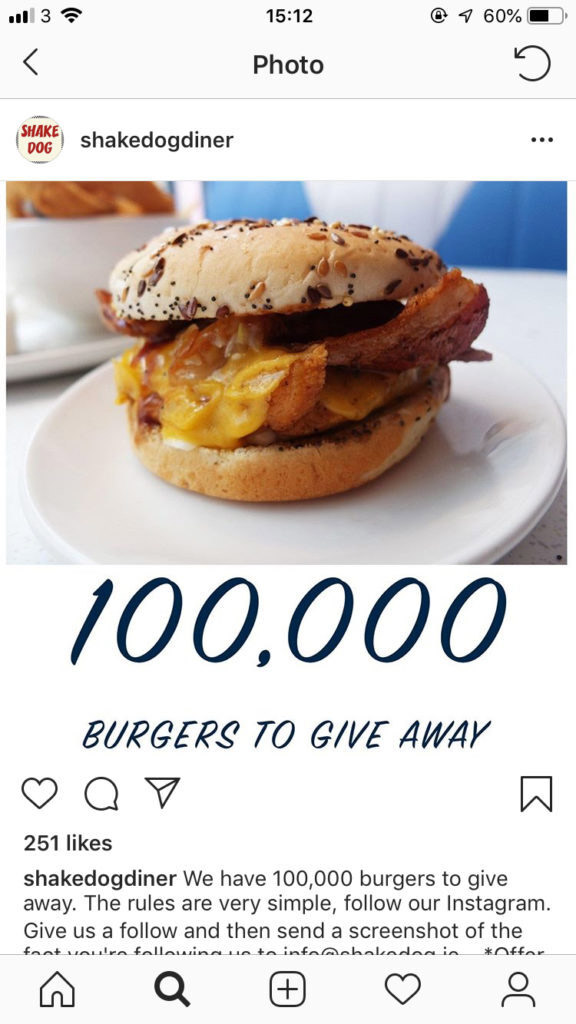 #3 Instagram Stories
If you're new to the idea of Instagram, you may not be familiar with Instagram stories. Essentially they will allow you to communicate to your followers and customers in a 10 second post that will disappear after 24 hours - much like the app, Snapchat. Instagram stories appear at the top of the Instagram feed page and let followers see any updates or snippets of your day-to-day operations. You are essentially reminding them of your business and that they can order your food online.
You could also use this tool simply to show your audience a picture of a new menu item you have just added, a short video of your chef cooking your food, a photo of your online discounts… either way, these stories are incredibly useful. Within this 10 second window, you are able to advertise your business and make your food business more relatable by telling a story. Many successful food ordering systems use this tool to promote their website and app.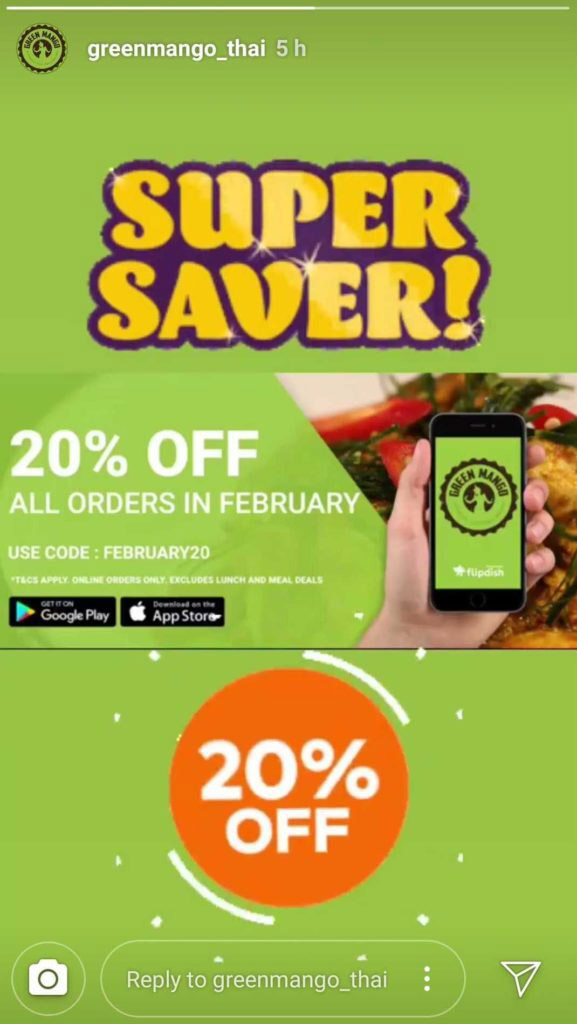 #4 Customer Engagement
Instagram allows you to comment, like and share posts directly with your customers, much like Facebook. However, Instagram knocks the ball out of the park with the level of engagement that it generates - and most importantly, it generates positive reactions rather than negative. You can reply to customer's questions both privately and online and direct them to your website to order your delicious food, in a far more engaging way.
Therefore, Instagram creates an easier way for you to interact with customers by enabling your brand to make deeper connections with them. In addition, the network facilitates user-generated content which means you can reshare your customer's content for your own stories and posts. We recommend that you ask for their permission prior to resharing their content.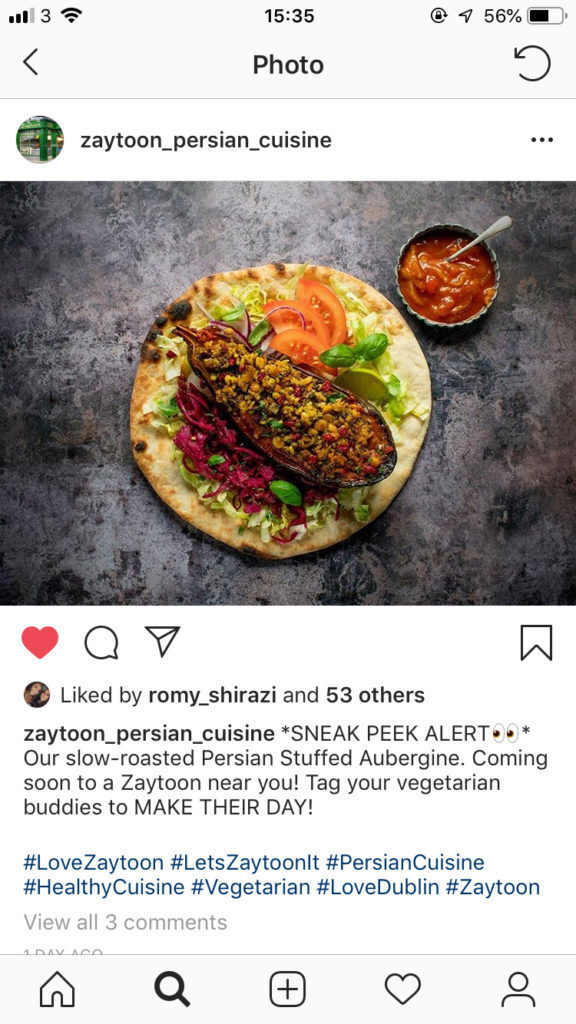 #5 Free Advertising
There are many ways that your customers can show support for your business. In practise, the following tactics allow customers to feature your Instagram handle on their accounts. By using such tools to @mention, tag or geotag (referring to your own business geolocation), customers instantly promote your brand across this social network.
For example, when a customer posts an Instagram story and mentions your @FoodBusinessName handle, customers can click on this handle and are directed to your profile immediately. Similarly, if your business is tagged in a post, anyone can identify your brand and go to your Instagram account to explore further. Always direct them to your online ordering platform to boost your online sales.
Another promotional tool is the geotag, which pinpoints exactly where your business is on the map. Considering that people search for "food near me", the geotag is highly valuable and relevant to your food business. Plus, geotagged posts on Instagram are favoured by the Instagram algorithm, thus prove to be more beneficial. In addition, users can put "digital stickers" on their Instagram stories which display your Instagram handle in bold text with multiple colour backdrop options to make it stand out.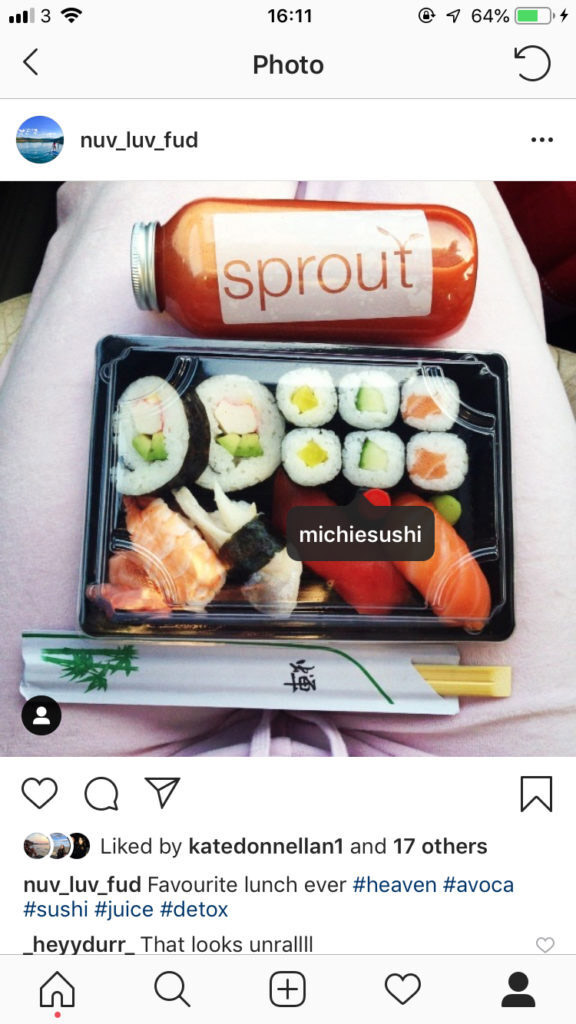 #6 Use Hashtags
Instagram allows you to create brand awareness for your food business with the use of hashtags. Do this by creating an attractive post to link customers to your food ordering system. Then, use a simple 'food' hashtag and watch how far your post will go. As a result, you make them aware of your online ordering platform by adopting these 'trendy' hashtags, giving the posts more visibility. Any Instagram user can search for trending hashtags and your Instagram post may appear on their screens.
Hashtag locations should also be embraced. They enable your food business to appear on Instagram if users search hashtag locations within a specific area. The hashtag sticker, much like the digital sticker, can be added to Instagram stories. This strategy also gives your photo a better success rate when you include them as you will get your own post trending too.
Finally, remember to use lower case letters to create hashtags. It is best to have a mix of generic and specific hashtags to optimize the reach of your post or story. The trending hashtags for restaurants, takeaways and other food retailers are:
#foodie
#chefmode
#eatingfortheinsta
#cleaneating
#onmytable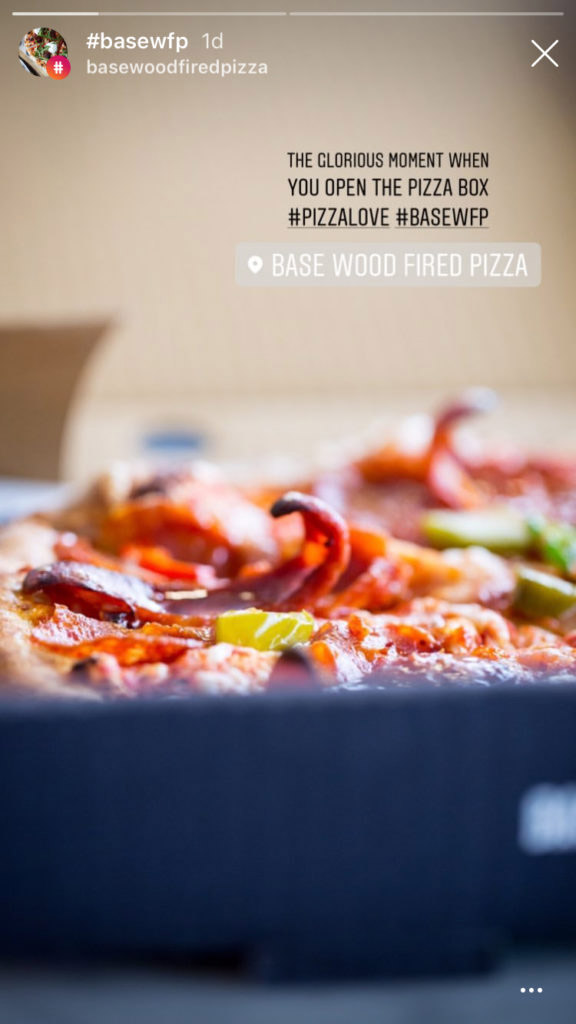 Now we have convinced you to set an Instagram account up for your business. Here are some important things to remember when you are live and ready to promote your online ordering system:
Use videos and stories to link customers to your website/app
Use hashtags wisely
Make people laugh
Interact with customers and share their posts

Have questions for us? Contact our Customer Success Team on [email protected]