Online orders surge for several cuisine types during lockdown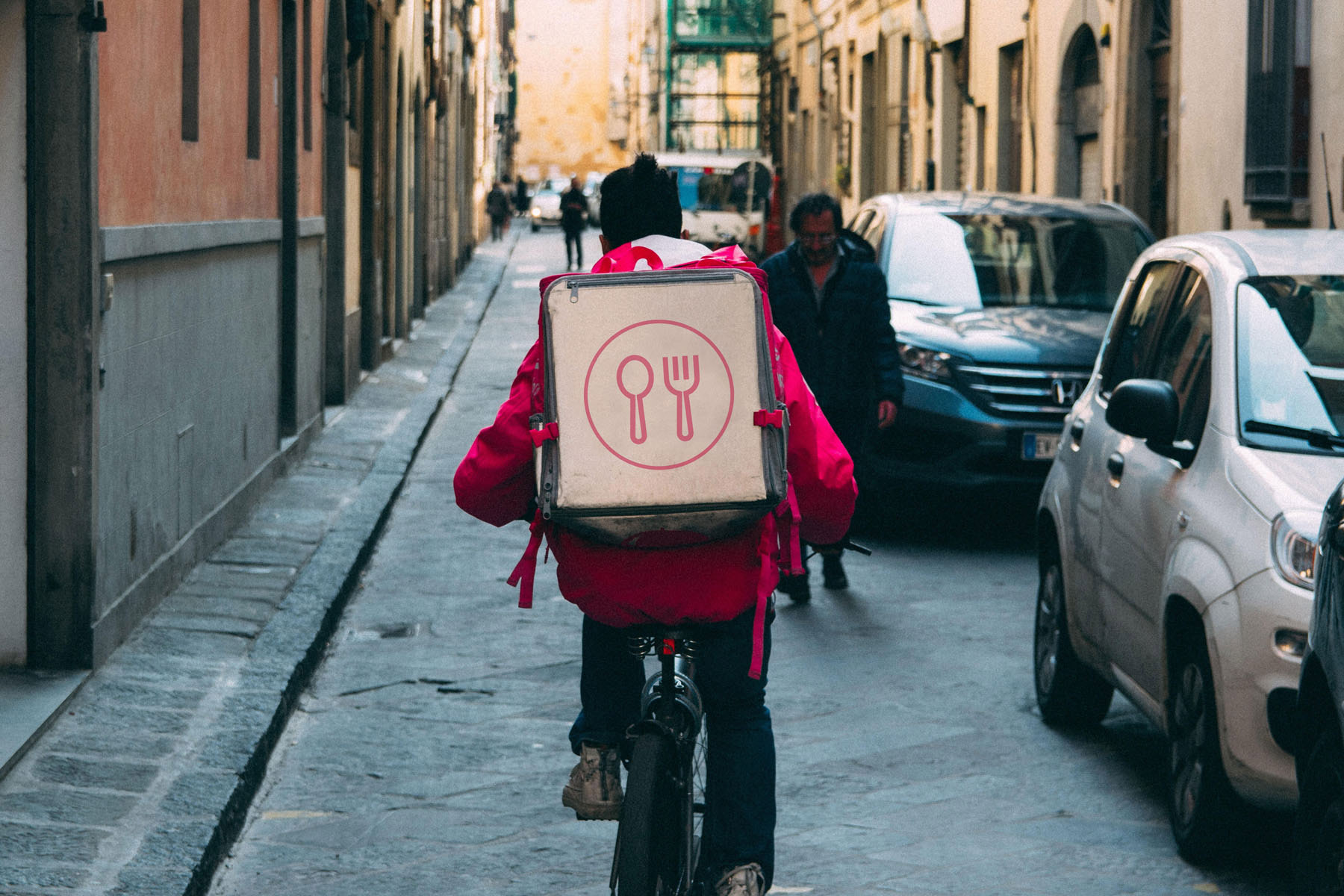 Online orders have surged for several cuisine types during the COVID-19 lockdown, as customers opt for the convenience of takeaway during the crisis. Chinese food is seeing the biggest growth, with orders rising sharply.
We've looked at the latest figures for the UK and Ireland to find out which cuisine types are proving most popular during the pandemic over the last month.
Orders of Chinese food have more than trebled in the UK (223% increase) and almost doubled in Ireland (up 83%) during this period.
Chippers showed a big increase too, with orders doubling in the UK (101% increase) and also surging by 68% in Ireland.
There was also major growth for Indian outlets, with orders trebling in the UK (up 203%) and rising by 47% in Ireland. Pizza and Thai food orders also showed significant increases in both countries.
Our analysis looked at online orders by cuisine type among Flipdish customers. The weekend of April 11-12th was compared to the March 6-8th period, which was prior to strict lockdown measures being introduced in both countries to counteract the spread of the virus.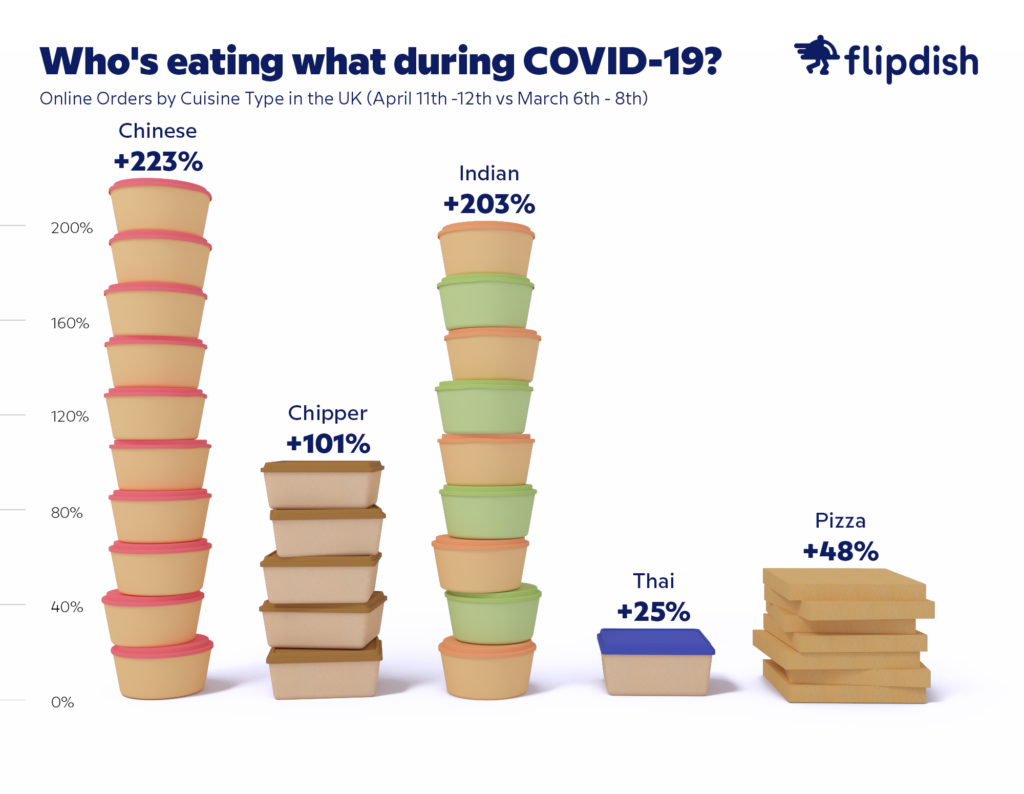 Encouraging signs for businesses

So, with in-dining no longer an option, it's clear that takeaway and delivery ordering has picked up dramatically across cuisine types during the lockdown.
The figures also tie in with other positive trends, including a strong increase in average online order values. Many new businesses are also setting up with Flipdish to bring their operations online.
The data on increased orders provides encouragement for restaurants and takeaway outlets, even as the crisis continues. It shows that pivoting your business to an online ordering model really does work, for both collection and delivery options.
Many of our customers who previously focused on dine-in are making a great success of their online operations, reporting strong sales and keeping staff in jobs. The public are responding very positively and continuing to support their local food businesses.
And it's certainly not too late to make the adjustment, if you haven't already done so. The lockdown measures are set to continue into May in many countries, and possibly beyond. So pivoting to an online ordering system and restarting your business on that basis is still very much a viable option in the meantime.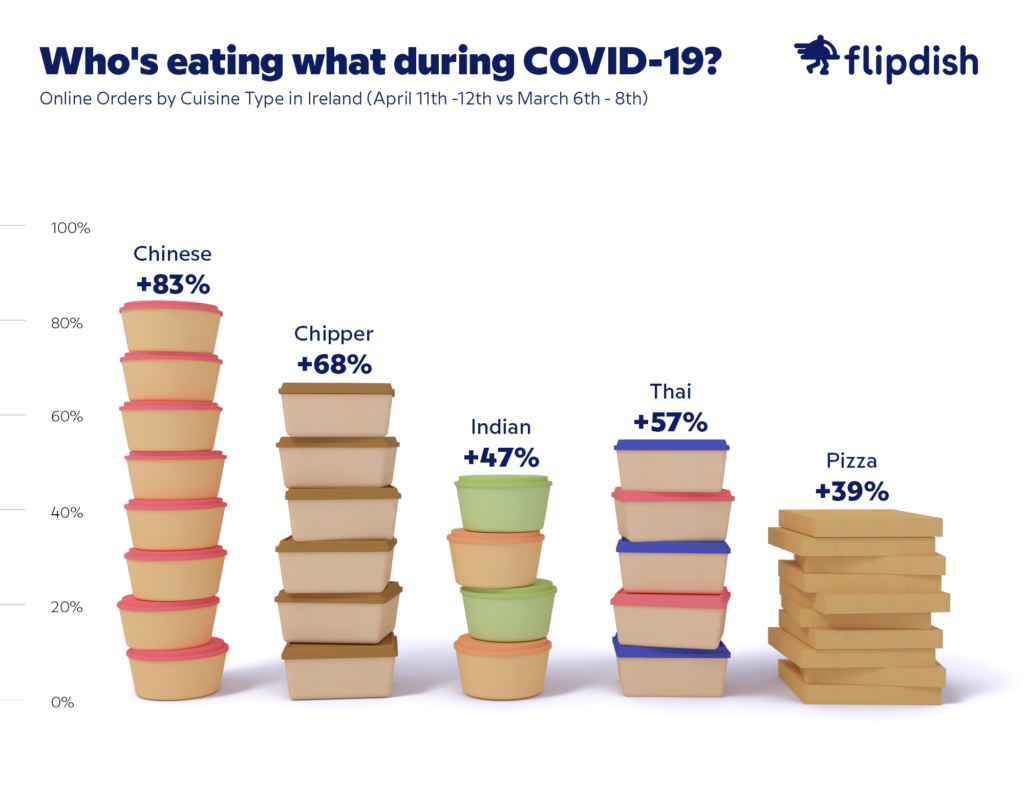 We examined these figures and many other key areas for the industry in the context of the pandemic, in our most recent webinar, 'How to pivot your hospitality business: marketing tactics to survive and thrive in COVID-19'.
A full recording and presentation slides from this Flipdish webinar can be found here



Learn how Flipdish can help your restaurant or takeaway