GDPR Compliance for Restaurant Marketing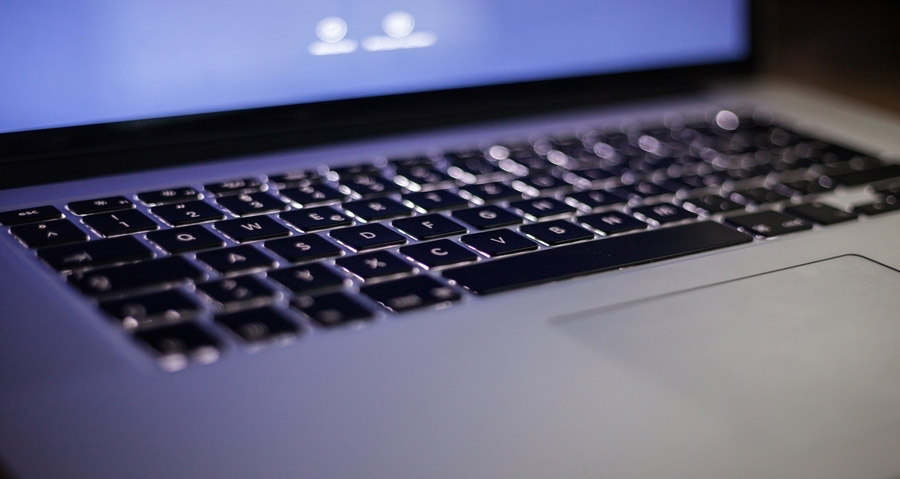 How to turn the GDPR challenge into an opportunity?
At this stage you've likely heard lots about GDPR, and the big changes it will bring when it comes into effect on May 25th 2018. GDPR Compliance for restaurant marketing should be very important to you.
But what is GDPR? And what does it mean for your restaurant business? And most importantly, how can you turn it into a competitive advantage?
The Flipdish restaurant ordering system is designed to be GDPR compliant and will help you turn the GDPR challenge into a real opportunity for your business, when you operate with GDPR Compliance for restaurant marketing.


What is the GDPR?
Not a legal expert? Worry not, we are here to guide you.
The GDPR (General Data Protection Regulation) is an EU Regulation to improve the protection of the personal data of EU citizens and increase the obligations on organisations who collect or process personal data. It creates a single set of data protection rules across the EU, giving individuals more control over their personal data.


Why should you care?
If you are found in breach, it could cost your business up to 4% of global revenue or €20m, whichever is higher.
GDPR Compliance for restaurant marketing is the only way for restaurant marketing.
Since the GDPR came into effect in May 2018, the European Commission and national data protection organisations in the EU countries have been working on raising awareness among the individuals about their rights of personal data protection. Article 97 of GDPR stipulated that the European Commission will review the efficacy of GDPR in May 2020. Around that time, the local national data protection organisations have been conducting sweeps and surveys to analyze the level of compliance with the law that online (eCommerce and similar) businesses have achieved since the introduction of the regulations. This means you are being watched and assessed more and more intensively and your customers know more about their rights. That raising awareness means you need to be more informed about your obligations and increase your transparency about compliance - and where needed patch the gaps. This will help you protect yourself from legal complaints and claims which from 2020 will be pursued much more aggressively than ever by the authorities.
You can turn the GDPR to your advantage by having GDPR compliant practices that increase your brand's credibility, trust and integrity.
"Get aware and get prepared."


What are the key GDPR rules?
The GDPR applies to all organisations worldwide that control or process the personal data of EU citizens. Organisations need to have some lawful basis for the processing of personal data.
These could be:
Necessary for performance of contract/to take steps to enter into a contract
Legitimate interest
Consent (with notice) = freely given, explicit, affirmative, opt-in consent
Customers will now expect you to tell them clearly, and in simple terms, how you will use and protect their data. Only personal data that is needed to provide them with a service should be collected and it cannot be shared for other unrelated purposes. It must be kept safe, accurate and up to date.
Who is responsible for what in GDPR?
There are two core parties responsible for data protection with GDPR – the 'data controller' (or in some cases 'joint controller') and then the 'data processor'.
Joint controllers exist where they jointly determine how and why personal data is processed. Under data protection law, joint controllers are required to have an "arrangement" in place between them to determine how responsibility is shared. As Flipdish and its clients together determine what personal data to gather from end-users in respect of your orders, Flipdish and you are considered to be joint controllers under data protection law in respect of food orders. The Terms of Service set out these responsibilities between you and Flipdish. Flipdish acts as a data processor of any associated data processing in relation to marketing and customer analytics conducted on your behalf as a data controller. For example, if you give us your customer list and ask us to undertake an outbound marketing campaign for you, we are a processor and you are the controller.


What does GDPR mean for your business?
It is critically important to use a fully GDPR compliant online ordering system
GDPR laws change the way you can collect consent for marketing purposes. No permission = no marketing
You and your staff will need to have a basic understanding of what GDPR is, as your customers will be well informed and will ask
Non-compliance = large fines
Superior privacy practices will generate greater value from your customers


What should I do to comply and why?
Have your online ordering with Flipdish so your food ordering system fulfils customers' GDPR rights e.g. right to view data
Add a privacy notice for your online ordering website. Privacy policies create trust and transparency with your customers, by explaining what you are doing with their personal data
Create staff awareness. Your customers are expecting you to comply GDPR and they will not want to do business with you if they think you are not. It is not good enough to plead ignorance as your customers will be well informed.
Know how your customers can opt out of your marketing promotions, as customers have the right to be forgotten (request data to be deleted or anonymised)


So where is the opportunity for my business?
Work with Flipdish for a GDPR compatible online ordering website and app for quick service restaurants, takeways, delis, convenience stores and cafes
Use Flipdish's automated, GDPR compliant marketing features to grow your online orders. While all your competitors marketing falls by the wayside due to non-compliance, you will continue to be able to market and reach right into the hands of your customers through our SMS marketing and push notification features
Without transparency and trust, customers are reluctant to share their information and order online. In built privacy policies on Flipdish food ordering websites, along with https website security, creates high trust levels with customers so they will order more online from you
Digital restaurant marketing such as SEO and social media practices will become critical to bring customers to you, as outbound marketing becomes much more difficult. Flipdish websites are designed to be SEO optimised so you rank highly on Google, while our ordering apps and websites link with Facebook.
Grow your brand – recent surveys show that 90% of EU consumers believe that data privacy rules are a good thing. If you prioritise the data privacy of your customers, you are sending a message to your customers that you care
A higher bar for marketers has been set. Marketers need to innovate and find better ways to attract people's valuable attention. Our expert Customer Success Team and ever evolving restaurant online ordering system means you will hit that high bar to grow your online orders!
Got questions? Ask one of our friendly Customer Support Team at [email protected]
Reach out to Flipdish's sales team today to learn how we can help you become GDPR compliant.


GDPR Compliance for Restaurant Marketing Disclaimer
Disclaimer: This blog post is not legal advice for your company to use in complying with EU data privacy laws like the GDPR. Instead, it provides background information to help you better understand the GDPR.