Top features of Chinese restaurant POS software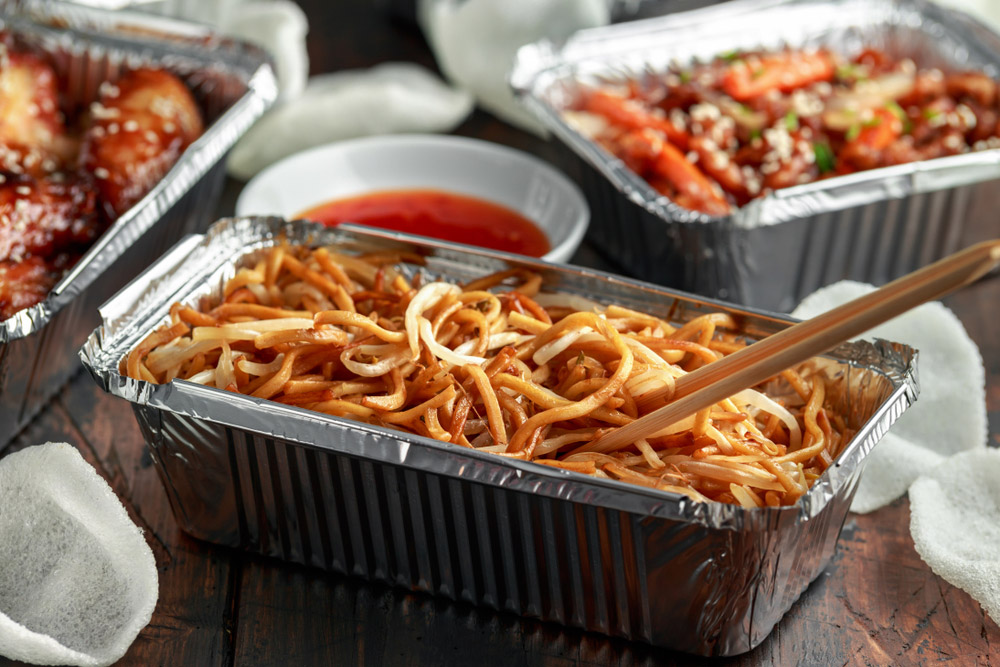 The best Chinese restaurant POS software caters to the specific needs of Chinese takeout restaurants. Your restaurant POS system must be efficient, easy to use and reliable in order to keep service running smoothly at peak times.
Chinese restaurants also tend to have large menus with lots of different options so a Chinese restaurant POS system should have menu management features that save time when uploading or updating a menu.
For Chinese takeout restaurants that offer delivery, seamless online ordering, connections with third-party ordering platforms and driver tracking tools make delivery operations more efficient while offering a better customer experience.
You can see how the benefits start to quickly compound with the right features built-in. Now let's take a closer look at the best features to look for in Chinese restaurant POS software so you can make the right choice.
6 essential features of Chinese restaurant POS software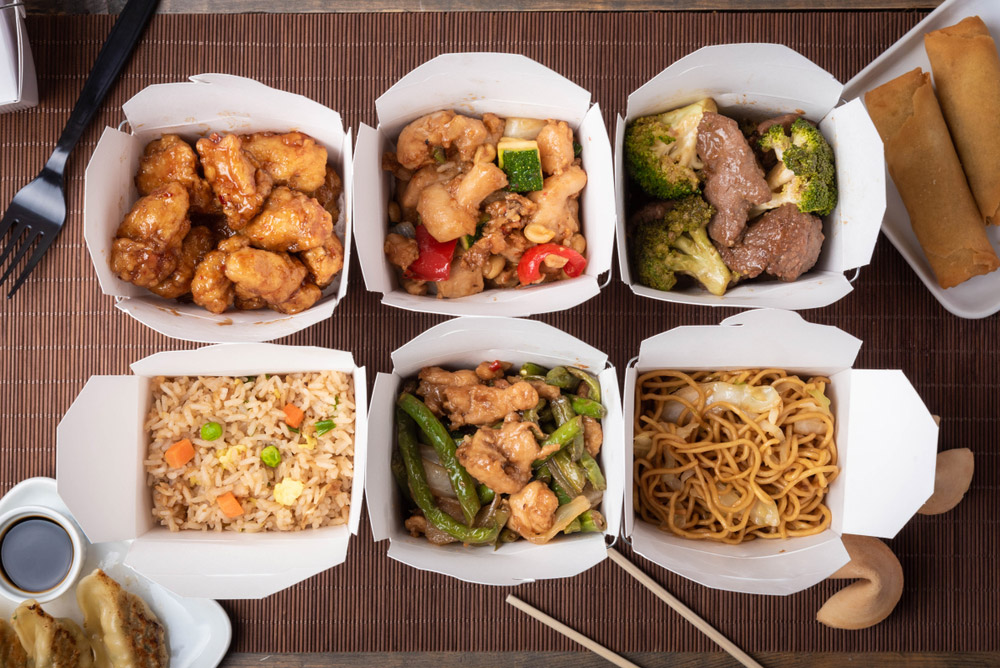 Menu management tools
When you have over a hundred menu items for customers to choose from, menu management is a top priority. Not only do you need an easy way to build menus, but also an efficient process for menu changes.
Gone are the days when restaurant operators had to email delivery marketplaces to make changes, perhaps waiting days for a response. With the right POS software, you can make all the changes you need with your POS and then push the changes out to your online ordering website, ordering app and any third-party delivery partners you use.
Whether it's a small tweak to a price or a full menu revamp, this feature is invaluable for saving time and making your restaurant more efficient.
Third-party marketplace order ingest
For Chinese restaurants using multiple delivery partners, the nightmare of multiple tablets clogging up the service counter is over.
A restaurant POS system that integrates with an order management tool allows you to automatically accept orders from delivery marketplaces and send them through to the kitchen in a consistent format.
This also means your staff don't have to manually input orders from tablets into the POS, which saves seconds on every order and eliminates human error.
Frictionless online ordering
Customers ordering a Chinese takeaway are often time-strapped and hungry. Therefore, their patience will quickly wear thin when presented with inefficient software. If your online ordering system is too clunky and asks them for their address three times – it happens! – they will just give up and go elsewhere.
A POS with top-notch online ordering software built-in is the best way to improve the customer experience, boost conversion rates and accept more online orders each night.
Real-time driver tracking
Look for a POS that facilitates real-time driver tracking. This feature, available through an integration with specialist software, allows you to see where all your drivers are in order to better manage and assign delivery jobs.
Customers are also sent a link so they can track their driver and know exactly when to expect their order.
Driver tracking connected to your POS, then, improves the customer experience while simultaneously improving the efficiency of your delivery operations.
Kitchen Display System (KDS)
With such large and extensive menus, Chinese restaurant service is complicated to manage. But many of the dishes use the same ingredients in different combinations so it's all about assigning orders to different sections of the kitchen in the most efficient way.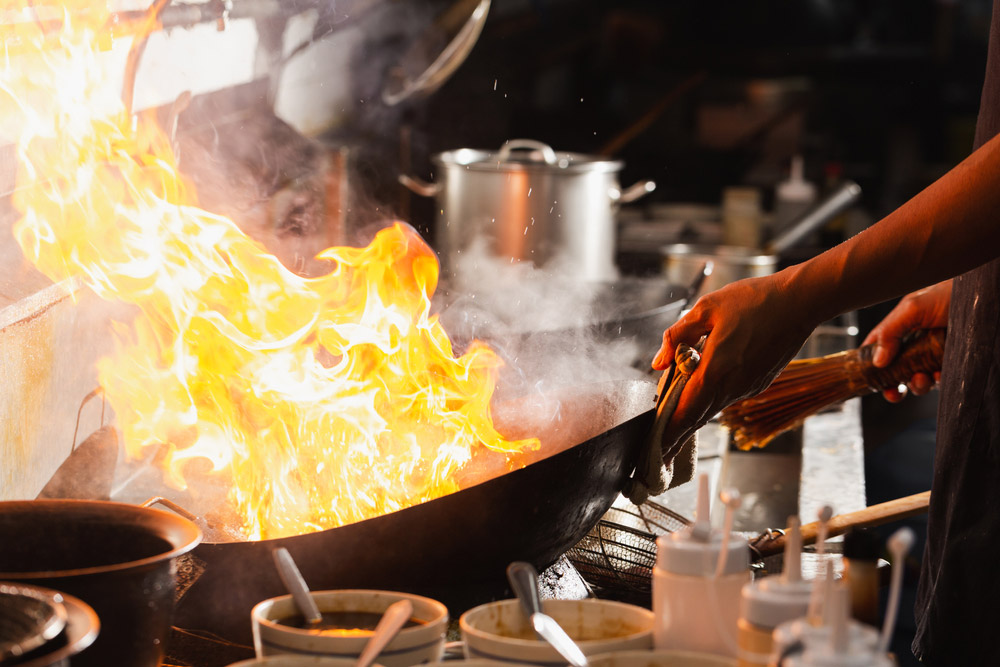 That's where a KDS is a game-changer for busy Chinese restaurants. A KDS comprises a series of order display screens in different sections of the kitchen and at the counter. The software prioritises the orders coming from the POS and automatically assigns tasks to different cooks so the orders can be brought together at the optimum time.
A KDS saves time, alleviates stress on your kitchen team and minimises costly mistakes. If you have a busy kitchen and a large menu, it's a must-have as part of your Chinese restaurant POS software.
Order display screens for drivers
While a KDS keeps your kitchen team informed and organised, a similar system can make things easier for your delivery drivers.
Order display screens are placed where your drivers wait and collect orders. The system displays the order status, order assignment and other crucial information so that your drivers are one step ahead as they collect orders.
When combined with a delivery app for your drivers, it's a powerful way to keep them on track and engaged while speeding up your average delivery time.
Choose the right Chinese restaurant POS software to boost efficiency
Chinese restaurant POS software is packed with features to keep orders speeding through your kitchen error-free.
The essential features we've listed here help to save your staff time, reduce mistakes and make operations more efficient. And there's a whole lot more the right Chinese restaurant POS software can do.
But there's no point having a great POS managing your orders if you're losing customers before they check out. It's also vital to offer a frictionless online ordering experience to keep customers ordering each week.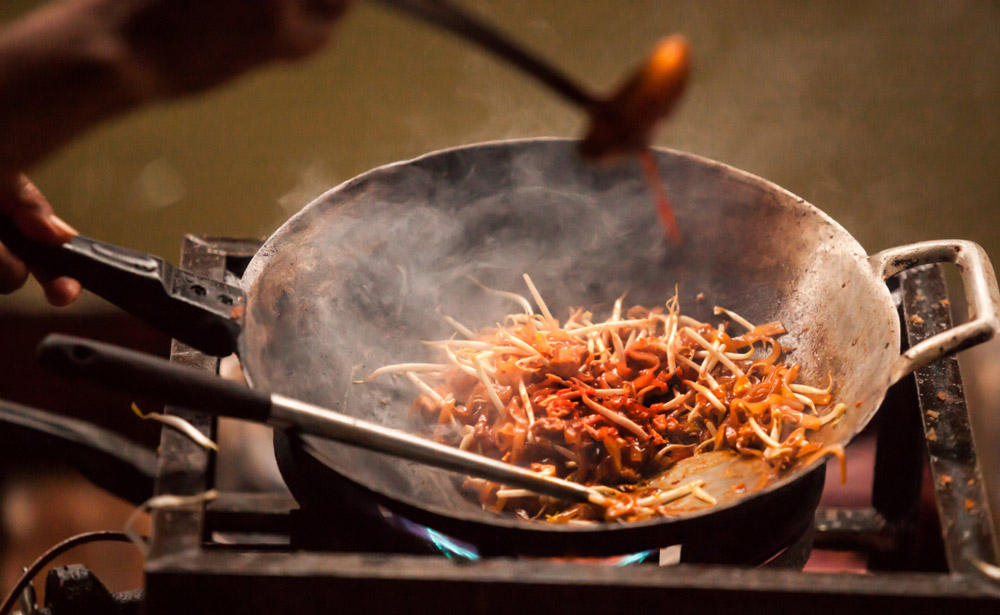 Get the industry-leading online ordering software for takeaways
Talk to sales