2020: The year we will never forget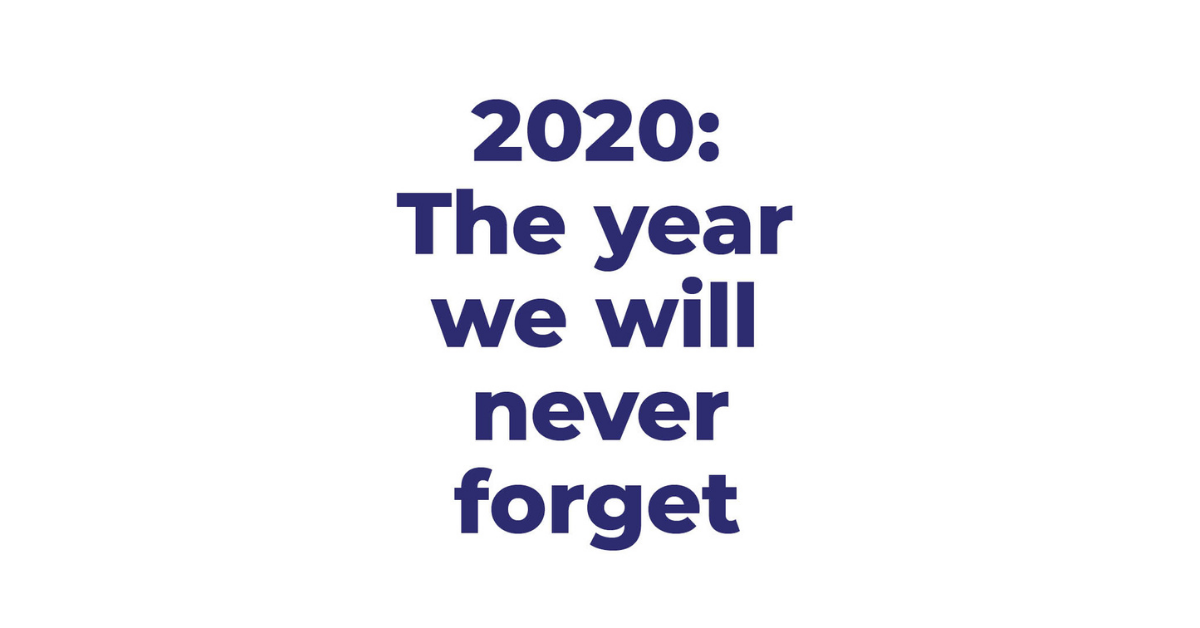 "In the midst of every crisis, lies great opportunity." - Albert Einstein
If ever there was a time when a crystal ball would've come in handy, January 2020 was definitely it.
The events of this year have been historic in the truest sense of the word. We have experienced life during a pandemic, and we all hope to put it behind us in 2021.
When the crisis began, no one knew just how hard it was going to be. For everyone.
But the hospitality industry has been hit harder than most. Across most of the world, the broader hospitality and food industry has had to deal with a constantly changing set of circumstances.
Restaurants shuttered around the world as they grappled with figuring out their next move. Staff had to be let go. People stayed at home.
But they still needed to eat. And that's when the digital ordering and delivery tools that have emerged in recent years began to shine.
Online ordering, mobile apps, contactless solutions, marketing tools - each one had a role to play.
And as the days rolled on, the industry began to find a way forward again. Restaurants that had never received an online order before pivoted to a new way of doing business. Consumers embraced the changes and began ordering takeout, delivery and curbside pick-up in record numbers.
At the same time, many restaurants turned to third-party aggregators to help them survive. But those same businesses soon began to realise that it's not a long-term, sustainable fix. Restaurants cannot afford to hand over their customer relationships to a third party. Now, more than ever, they need to be in control of their customer experience, data and growth.
Relying on aggregators for business growth is a mistake.


Sustainability over survival
Restaurant operators are learning fast that in order to survive they need to be shrewd in how they get orders, deliver, turn customers into regulars and grow their business.
Here at Flipdish, we are privileged to be able to help so many businesses during these tough times.
Our online ordering system has been a lifeline for many in the industry. We've helped thousands of food businesses across the entire hospitality industry, from restaurants and takeaways to hotels and pubs, to simply keep on going. Put one foot in front of the next, and survive. In lots of cases, thrive.
Our sales and activation teams have onboarded more new Flipdish customers than ever before. The number of food orders going through websites and apps powered by Flipdish technology grew from 180,000 before the pandemic, across our 15 markets, to a high of more than 400,000 orders in May.
Along the way, we've been inspired and amazed by the strength, resilience, astuteness and perseverance our customers have displayed.
In a recent article in the Mail Online, Fionn Hart, our UK Country Manager, explained that nearly half of restaurants that pivoted created their own apps and websites. And that by doing so, they have created a sustainable business model that will enable them to recover, then revitalise.
Rahul Sharma, Director of The Regency Club in London, quickly pivoted to online ordering with Flipdish at the start of the pandemic.
He has been extremely happy with how our technology and team has helped his business this year. He told us: "Flipdish allows the restaurant to control everything from start to finish. We can dictate the menu, pricing and timing. It allows a fair and level playing field. The fees Flipdish charge are much more feasible than what Uber Eats and Just Eat charge, too. Flipdish also allow flexible integrations with third parties, so it lets us partner with other delivery companies to make choices that work for us. In essence, Flipdish is more about business growth – they really support the business to grow and develop, and provide a good service to the customer, too."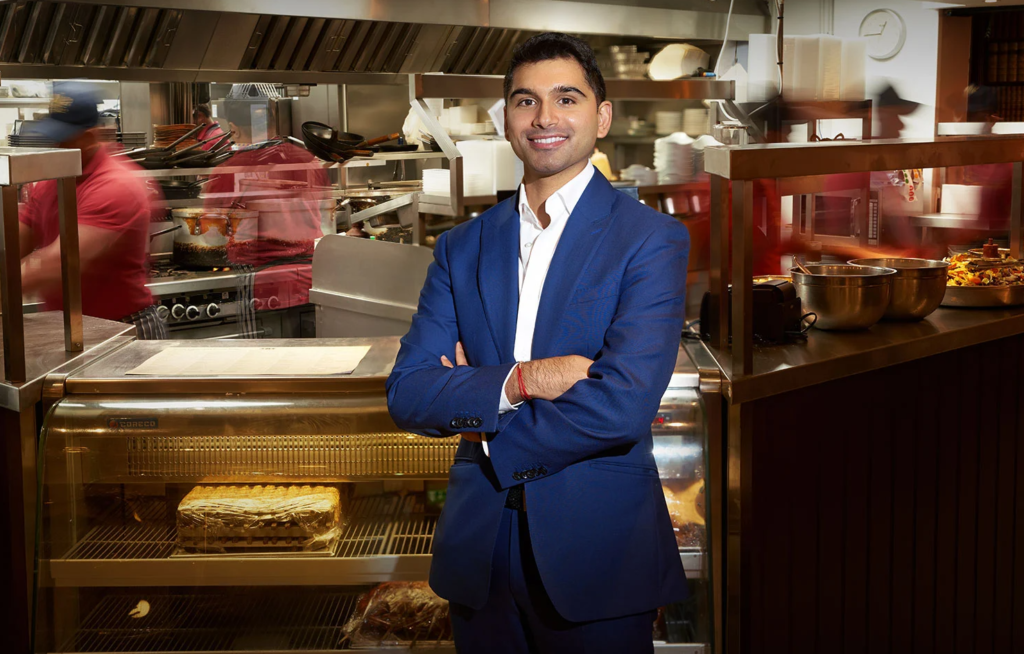 And there are many more examples like The Regency Club all around the world. Today, our technology powers online ordering for more than 4,000 food businesses across 15 countries.



Finding a solution

In many cases, we got our customers set up almost overnight with their own website and app for online ordering. They needed us to act fast. We helped all sorts of businesses move to delivery and collection for the very first time. Some wanted a brand new website and mobile app. We provided it. Others wanted to keep their existing website and embed our technology on it. We did that. Some needed to integrate with their POS system or a delivery partner. No problem.
On top of this, more and more businesses began using our team of Managed Marketing experts to grow their business, investing in paid advertising to drive more orders. The average return on investment for our Managed Marketing clients is a whopping 533%, across all cuisine types.
We've invested heavily in our technology throughout the year, developing new product features and optimising the ordering experience to drive conversions. Our tech team worked quickly to introduce Table Ordering, allowing our customers to provide a safe and efficient contactless dining experience. They also built into the system a new Order Throttling feature to give our customers the ability to control capacity during peak hours, maximise revenue and manage customer expectations.
Our Customer Success team has worked tirelessly to find new growth opportunities for our customers - increasing average order values, optimising menus, analysing sales data. Our Customer Support team has been on the phone around the clock talking to customers, answering queries and providing advice.
We've welcomed many new and exciting brands to Flipdish this year including Fired Up in Ireland, Cojean in France, Slam Burger in the UK and LA Crawfish or Cloud Kitchen Concepts in Canada.
Our customers have grown with our help. In the US, Min Park, CFO of Rooster & Rice in San Francisco, says Flipdish has helped not only with their expansion into new locations but also with growing order revenue and overall operational efficiency.
"Flipdish really helped us with encouraging customers to order from some of our newest stores," he told us.
"A lot of times when we partner with technology companies there's a lot of onus on our operations to bridge the gap to get to the technology. What I really liked about Flipdish was that they make it really easy for the restaurant. The app development was easy, we have a customer success team, we have a marketing team, we have a relationship management team. You get that full en-suite experience, that actually takes effort off operations."
This year we also wanted to help our customers educate their own customers about ordering directly from their website or app whenever possible, so we launched our Support Local, Order Direct campaign. We learned earlier this year through research we commissioned that most consumers have no idea about the enormous fees charged by aggregators. We also learned that when they do know about the cost to restaurants, they will order directly next time. So we set out to spread the word about the importance of ordering directly.


Growth and expansion
Safe to say it's been a busy year at Flipdish.
We've grown our team to keep up with the demand for our solutions. Only a year ago there were less than 50 people working at Flipdish. We now employ more than 150 people across the globe. We will hire another 200 people in 2021.
At the beginning of the year, most of our team were working full-time in our HQ in Dublin, Ireland, along with other Flipdishers based in our key markets including the UK, Germany, Spain and North America. Many of our team haven't had the opportunity to meet in person yet. We've been working remotely. We're onboarding new team members virtually. It's working out great.
We are reimagining what the workspace looks like for Flipdish in 2021. We know that the in-person office job is over but our focus is now on finding the best talent regardless.
We're excited to be hiring so many new people next year. The new jobs are mainly technology roles such as software engineers, engineering managers, software architects, data scientists, mobile engineers, and product designers. Other roles being recruited include customer success, customer support, marketing, and sales.
Just as we encourage our customers to leverage tech to their advantage, we've done so to good effect ourselves. Yes, that has meant many Zoom calls and virtual team meetings on Google Meet! We've also used Slack, Asana, Google Docs and Zendesk to work remotely and productively.
In a sense, our journey with technology mirrors that of our customers. The adjustment has been a positive experience overall.


Hope in a time of despair
We've also been inspired by how our customers have responded in a time of crisis, helping others when they were in such dire straits themselves. Many Flipdish customers have gone above and beyond the call of duty this year to help out in their communities and give back where it's needed most.
Baabzi Miah in the UK is one such example of someone showing incredible generosity and dedication to his local community. He's the owner of Baabzi Indian Takeaway, and he's given away hundreds of meals to hospital staff during the COVID crisis, to honour the memory of his baby son. Helbert Márquez Marcano is the owner of La Margariteña pizzeria in Madrid, a city hit particularly hard by coronavirus. During the worst of the crisis, Helbert provided free pizza delivery for frontline medical workers as they treated patients day after day.Healthy food franchise Chopped in Ireland delivered over 800 meals to frontline staff in Irish hospitals, and donated food supplies to charity, to help support their frontline services.


The path ahead
Expansion was always on the cards for Flipdish in 2020, but we could never have imagined pre-COVID how rapidly we would need to grow this year to play a crucial role in alleviating the crisis the hospitality industry faced.
During the pandemic Flipdish enabled thousands of food businesses across the globe to pivot from dine-in to delivery and takeaway, sometimes in under 48 hours, and we were proud to partner with them and help them stay open and operating.
We've been consistently amazed and awed by the multitude of ways in which our customers have found opportunities and maintained their position at the heart of communities all over the world.
We've arrived at the end of an extremely tough year stronger than before. We've learned a lot along the way. We're eager to see what 2021 will bring.


Grow your food business with Flipdish online ordering