7 reasons to make your restaurant dog-friendly — and what to watch out for
One of the positive outcomes of the pandemic has been the staggering rise in household pets. Dog shelters and charitable organisations across the world saw huge increases in enquiries, and in the UK, a survey by the Pet Food Manufacturers's Association said 2.1m people collected a new pet in lockdown, noting a particularly large increase in millennial pet owners.

"Over one third (35%) of young adults (age 24-35) have already embarked on lives as new pet owners – or are planning to add a pet to their families"
As the world reopens and many hospitality businesses shift to prioritise outdoor dining, this combination presents a range of possibilities that didn't exist before, one of which is four-legged customers. Dog owners are returning to their favourite haunts, while newer pet owners are looking for restaurants, cafés and pubs that will welcome their furry friends. Here lies the opportunity.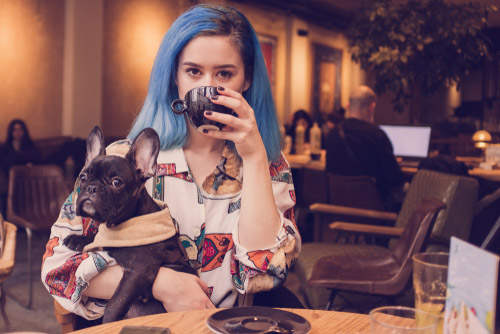 Everywhere has different laws of course, but these often relate to keeping dogs out of the kitchen and food storage areas. The serving space is generally at the owner's discretion, though do check the rules where you are. With this in mind, we've compiled a list of seven reasons to make your premises dog-friendly — and what to watch out for.


1. Dog-friendly premises have curb appeal
Not only will you appeal to dog lovers who will purposely visit your restaurant to hang out with dogs, you will also attract casual dog walkers who will stop in too. If you're starting out with a dog-friendly policy and have an outdoor area, try there first and take learnings before inviting dogs inside. So dogs aren't waiting outside for their owner to order and pay, it's also worth activating Table Ordering. This way neither human or animal needs to leave the table at all, and nothing advertises your premises better than happy doggos outside.


2. You can drive sales with dog specific menu items
Water bowls are a must, but beyond that what else can you offer? You can go as minimal as dog treats and snacks on the menu, to as extra as you like. Flipdish customer Village Pizza in North Leeds has a dog-specific 'Village Paws' menu including beef and chicken dinner boxes, Frozzys frozen yoghurt and even Pawsecco.

3. It's a good vibe
Dogs can instantly lift the mood of a place, they offer social support and are also conversation starters. With four-legged friends in your premises, you'll see customers mingling more, and petting a dog has also been proven to reduce stress levels. It's a win for everyone.


4. Your business will start to appear in online communities
When you become known as providing a welcoming experience for dogs and their owners, you will get added to numerous dog-friendly websites, blogs and social accounts, as well as apps like Bring Fido. All this exposure can really add up.


5. You will drive loyalty
Some cities and towns are more dog-friendly than others. If your business is located somewhere with limited dog options, you can really drive long-term loyalty with both dog owners and dog admirers.


6. Increase in word of mouth marketing
Once dog owners find out your business is dog-friendly — and they have a good experience there — not only will they be more likely to visit, but they will also share the good dog news with friends and family. Word of mouth is still one of the most powerful forms of marketing for restaurants.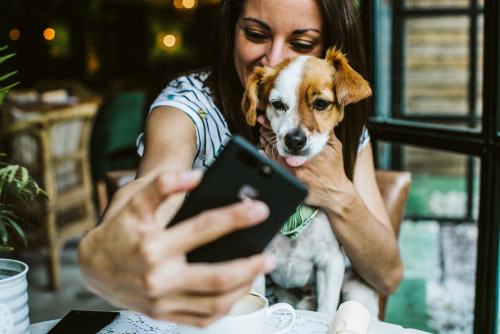 7. Think of the social media content
Seriously. You're going to need more space on your phone, really. With cute dogs hanging out on your premises, you'll never be stuck for social media content and your followers will love it too. Customers will also take pictures of their dog in your premises, often tagging or geo-tagging your business.


What to watch out for
1. Dogs are not for everyone

Some people are allergic, afraid of dogs or simply don't like them. Some of your employees might fall into one or more of these categories. Before making any changes, talk to your existing employees and give them an opportunity to raise any concerns.
2. There is potential for disruption
Sometimes dogs aren't as well-behaved in public as they are at home. Sometimes dogs are rowdy and loudy. Dog-based disruption could be anything from a dog getting upset with another pooch, being overwhelmed with music or noise or making a mess. You will need to have processes and procedures in place to deal with these. Add a note to your website and signal to it from your menu, door sticker and/or signage so people know dogs are welcome but must adhere to your pet policy.
3. There are safety and hygiene protocols to consider
If you're putting out a water bowl, ensure it is regularly checked by staff so it is not a slipping hazard. You will also need to brief staff on hygiene protocols like washing their hands every time they touch a dog. Servers and staff must also be trained to watch out for red flags, such as dogs being upset or misbehaving.