Sales x3 higher than expected at Scottish restaurants The Craigie and The Paper Mill
The Paper Mill and The Craigie are two well-known restaurants in the heart of Scotland, just south of Edinburgh, jointly owned and managed by business partners Karen Calvert and David Johnston.
The Craigie operates as a hotel, bar and restaurant in the charming town of Penicuik. It has a long and rich history, having originally been built in 1885 for the eminent zoologist and genetics pioneer James Cossar Ewart. Its new owners, both experienced professionals in the sector, have since turned it into a modern and stylish hotel, popular for weddings and events.
Meanwhile, The Paper Mill is a busy and thriving restaurant and bar in the nearby village of Lasswade, operating for almost a decade, serving modern European dishes from local produce.
"The Paper Mill is nearly 10 years old now and we've built up a very good product and brand for the restaurant," explains Johnston. "People have really bought into it. And we've really built up The Craigie as a business since opening three years ago, as it's proven popular for weddings and events, as well as tourists staying in the hotel."
Business type

Hotel / Bar/ Restaurant

Location

Lasswade / Penicuik, Scotland

Number of outlets

2

Co Owner

David Johnston
Cuisine type

Modern European

Started with Flipdish

2020
Challenge
They began using Flipdish as the online ordering system for both restaurants when they had to abruptly shut up shop as the UK went into lockdown at the start of the COVID-19 pandemic.
The effect of the lockdown on their business was sharp and drastic. For a time they stopped trading completely. Neither of the restaurants were already set up for online orders and revenue nosedived while the financial demands surrounding the business remained.
"We're making three times the sales that we expected"
Solution
The business quickly pivoted, introducing Click & Collect online ordering, powered by Flipdish. Almost overnight, their business went from zero revenue to positive growth.
"We're making three times the sales that we expected," says Johnston
Both restaurants got new Flipdish-powered websites with collection-specific menus.
"One big advantage was that we could design specific menus for the new Click & Collect service, instead of just offering our standard dine-in menu. We view this as a new and separate stream of revenue," says Johnston.
They now offer Click & Collect seven days a week from 9am to 8pm at both locations. This is made possible by the extensive selection of dishes on offer. They serve breakfast, lunch and dinner options, as well as a range of bar snacks, bakery items, hot drinks and alcoholic drinks, including cocktails.
With time against them when the lockdown took effect, a fast response was imperative and Flipdish offered a quick, hassle-free solution.
"The set-up on the websites was really easy. We couldn't have asked for any more from that point of view," says Johnston. "The Flipdish team were beyond helpful, giving us a very quick response to everything we asked for. The set-up was done within a few days and we were ready to go with Click & Collect," he says.
The business is impressed by how straightforward and user-friendly Flipdish is for both customers and staff.
"The system is brilliant because it's simple. It works well for our staff and for our customers. You can see sales in real-time, and it's very easy to use and find insights.
"I'd recommend Flipdish to any restaurant or hospitality business, no matter what size they are."
"It's very robust and reliable. It hasn't failed us at all. The printer (terminal) and software has been great, there hasn't been any glitches or faults with it at all," he says.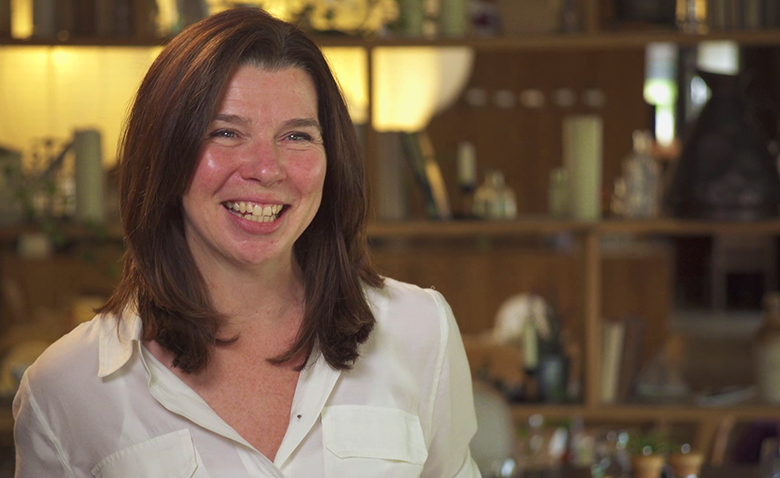 Results
The introduction of online ordering, powered by Flipdish, at The Paper Mill and The Craigie has been instrumental in their survival and growth during and beyond the COVID-19 crisis.
"We've been generating immediate and sustained revenue from this," says Johnston.
Supported by good marketing and promotional efforts, the new Click & Collect service has been a hit with customers. On social media particularly, there's been really strong engagement and a very positive response from the public.
"Customers have really bought into it and have been using it very easily. We've done some social media marketing to get the word out about it, so that has helped too. Momentum has built up fast with that and also through word of mouth," he adds.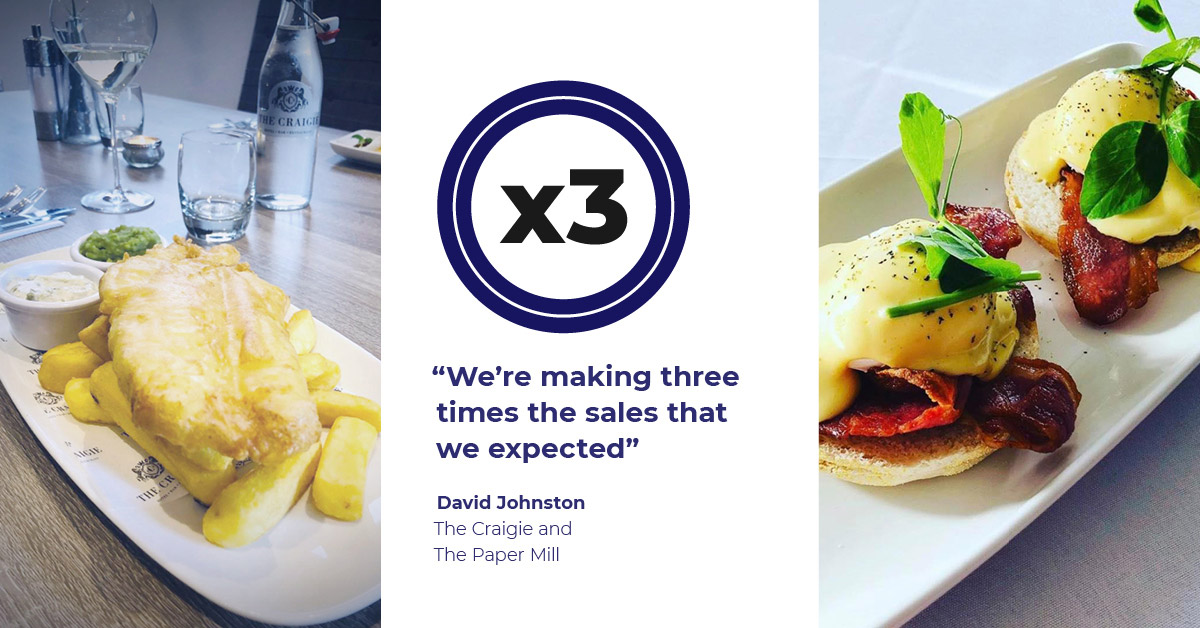 The outlook is now a lot brighter for their business. When lockdown measures eased, they were able to reopen their doors for dine-in customers, with all the necessary health and safety measures in place.
As part of their reopening strategy, the businesses introduced table ordering through the Flipdish system on a trial basis. In fact, sales were so strong that they had trouble keeping up with the demand and they plan to roll it out on a permanent basis soon.
They also plan to introduce a Flipdish-powered delivery service from both outlets in the near future.
As with most restaurant and hospitality businesses, 2020 has been challenging for The Paper Mill and The Craigie, but with support from Flipdish they are embracing digital solutions to steer them into the future.
"We've been generating immediate and sustained revenue from this
Join The Paper Mill & The Craigie, and thousands of other Flipdish customers today
Talk To Sales