7 benefits of a restaurant iPad POS system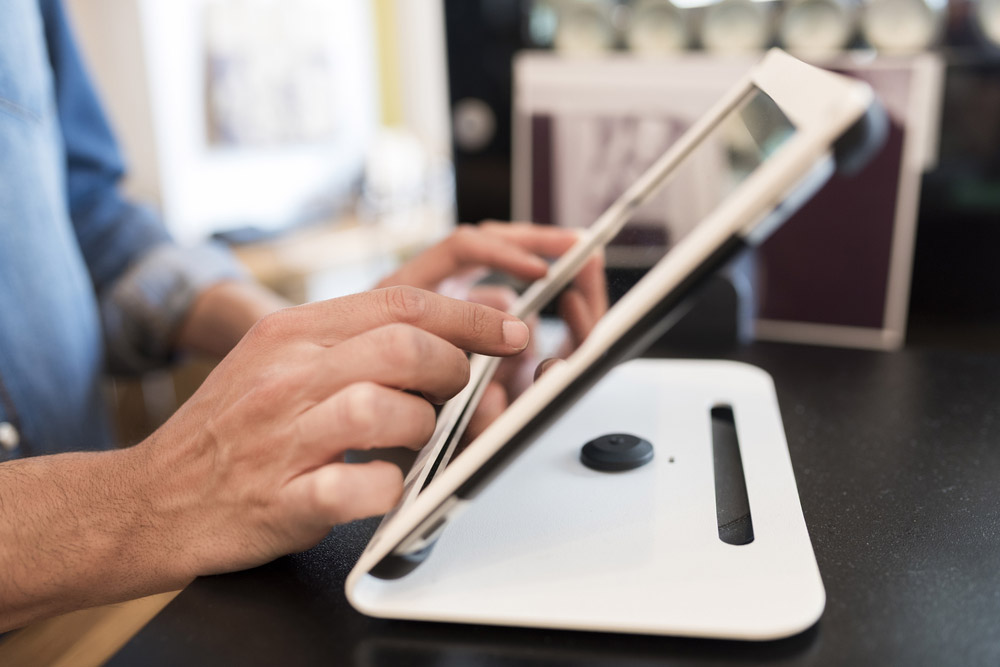 A restaurant iPad POS system is a versatile tool with an intuitive interface. As a restaurant owner, you know that choosing the right point of sale (POS) system can greatly impact the efficiency and success of your business. But you need to find the best system for your specific needs.
An iPad restaurant POS system can be used as a handheld POS system to take orders anywhere on the premises, even in a queue of customers, or it can be mounted and used more like a traditional point of sale.
The touchscreen makes it easy for staff to process orders and reduces the chance of input errors. That makes it ideal for fast-paced, high-volume environments like quick service restaurants.
Below, we'll examine the benefits of an iPad POS system so you can decide if it's right for your restaurant.
7 benefits of a restaurant iPad POS system
iPads have intuitive touchscreen interfaces and most people are familiar with using them for gaming, watching movies or browsing the web. The same is true with most modern tablets, like handheld Android touchscreen devices.
Since most restaurant POS systems became cloud-based, many are able to run on any device and any operating system. This means you can use the functions of your POS system on an iPad or other tablet.
This leads to several benefits that we'll explore below.
Lower labour costs
Most of your team members are probably already familiar with the iPad touchscreen interface. So getting them up to speed on an iPad POS system should be a breeze.
With staff so difficult to find and keep, and many not staying for long, this could make a big difference to your labour costs as you will spend fewer resources and less time on training new staff members.
On top of that, staff will enjoy using the system and find it less stressful and cumbersome at busy times than a legacy POS system. This leads to happier, more productive staff who will give your customers a better experience.
Increase efficiency
The familiarity and ease of use of an iPad POS system saves time at every turn. Orders can be added to the system faster with a better user experience, plus staff are already familiar with using the device.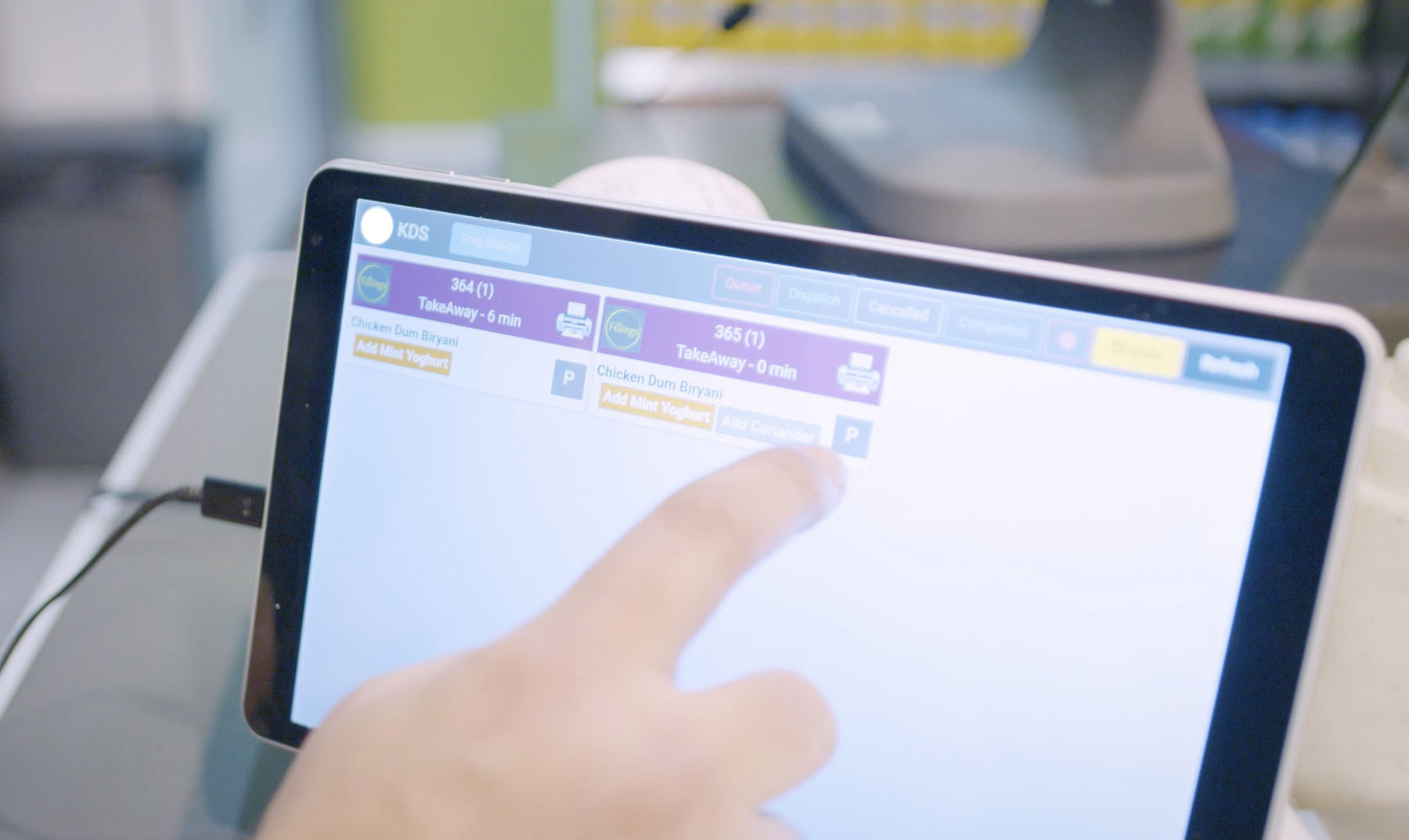 Restaurant work, especially in busy quick service restaurants, involves completing the same tasks repeatedly every day. So even a small improvement in an interface or a reduction in the steps it takes to complete a task can make a huge difference to the overall efficiency of the operation.
Reduce errors
With staff used to using an iPad interface and the large touchscreen providing a clear view of menu items and numbers on the screen, an iPad POS system can help to reduce costly input errors.
Not only will this lead to fewer orders having to be remade, it will keep your team and your customers happier by giving them a better experience.
Versatile, portable devices
An iPad can be used as a handheld ordering and payment device in the queue, at a drive-through window or mounted at the counter like a traditional POS terminal. The devices are lightweight and seamlessly plug into holders so they can be moved around and used wherever they are needed.
Imagine you have a queue of customers out the door and orders are backing up. You can send one team member into the queue to take orders and payments to relieve the pressure.
iPads are also great to use with digital checklists. With hygiene and food safety features built-in to your POS, they can walk around with the iPad to do opening checks, stock takes and other restaurant management tasks with ease.
Use existing devices
Cloud-based device-agnostic POS systems make expensive hardware installations a thing of the past. You no longer need your own server farm to process your restaurant data as it's stored remotely in the cloud.
The same is true of the hardware you use for taking orders and payments. Whereas you used to have to shell out upfront for a bulky POS terminal at the counter, now you can use whatever existing iPads and other tablets you have to perform critical tasks.
An iPad POS system can process orders, take contactless payments and run back-of-house functions like staff scheduling and inventory management tools.
Manage multiple locations from anywhere
The benefits of an iPad POS system aren't confined to the four walls of your restaurant. You can access all the features of your POS system from your restaurant brand's HQ, from any location or from bed if you fancy a lie-in.
Critical restaurant management functions like driver tracking, inventory management and staff scheduling are accessible from your tablet wherever you are. So you don't need to physically rush from site to site to put out fires. You can oversee the whole operation from wherever is most convenient.
Clear reporting visibility wherever you are
The iPad's large high-resolution touchscreen is great for watching movies, but equally as great if your idea of heaven on a Friday night is checking in to see how your restaurant operation is performing.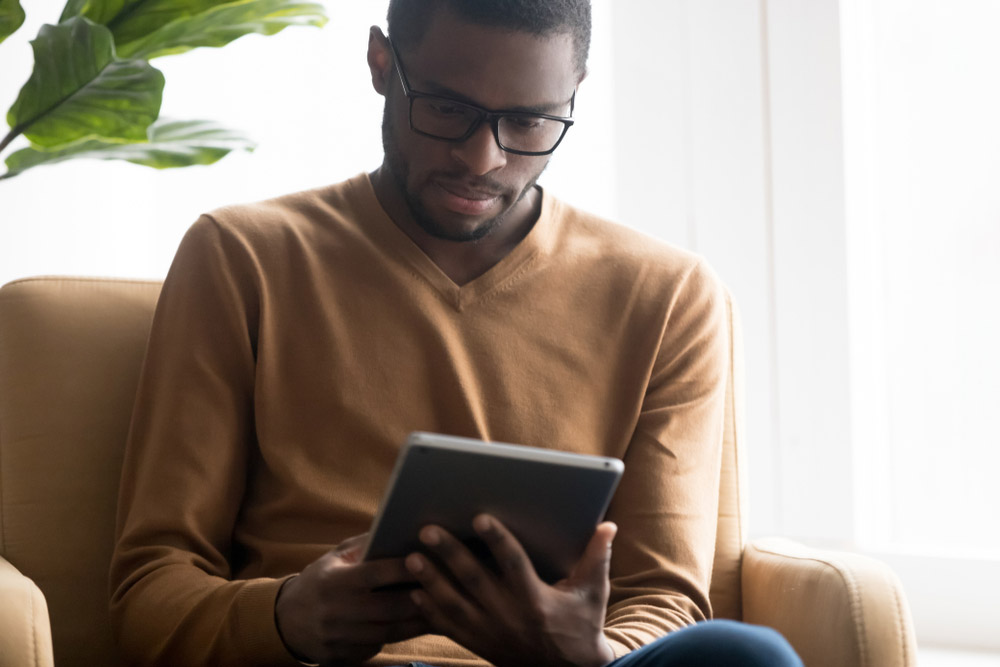 You could be sitting on your sofa checking the average delivery times or checking the sales volume at one location while mucking in on the front lines at another.
An iPad POS system gives you an excellent view of whatever stats and numbers you need, and an easy interface to change filters and switch reports, wherever you need to be.
Reap the benefits of a restaurant iPad POS system
A versatile, feature-rich iPad POS system can be a game-changer for busy restaurants. It can greatly improve the efficiency and profitability of your restaurant by making tasks easier to perform, reducing training time and giving you the best visibility over your operational performance metrics.
If you run a busy QSR operation that needs the efficiency, flexibility and cost-effectiveness of a portable POS, a POS that runs on any iPad or Android tablet could be the right choice to make the difference for your business.