Celebrating the women making a difference at Flipdish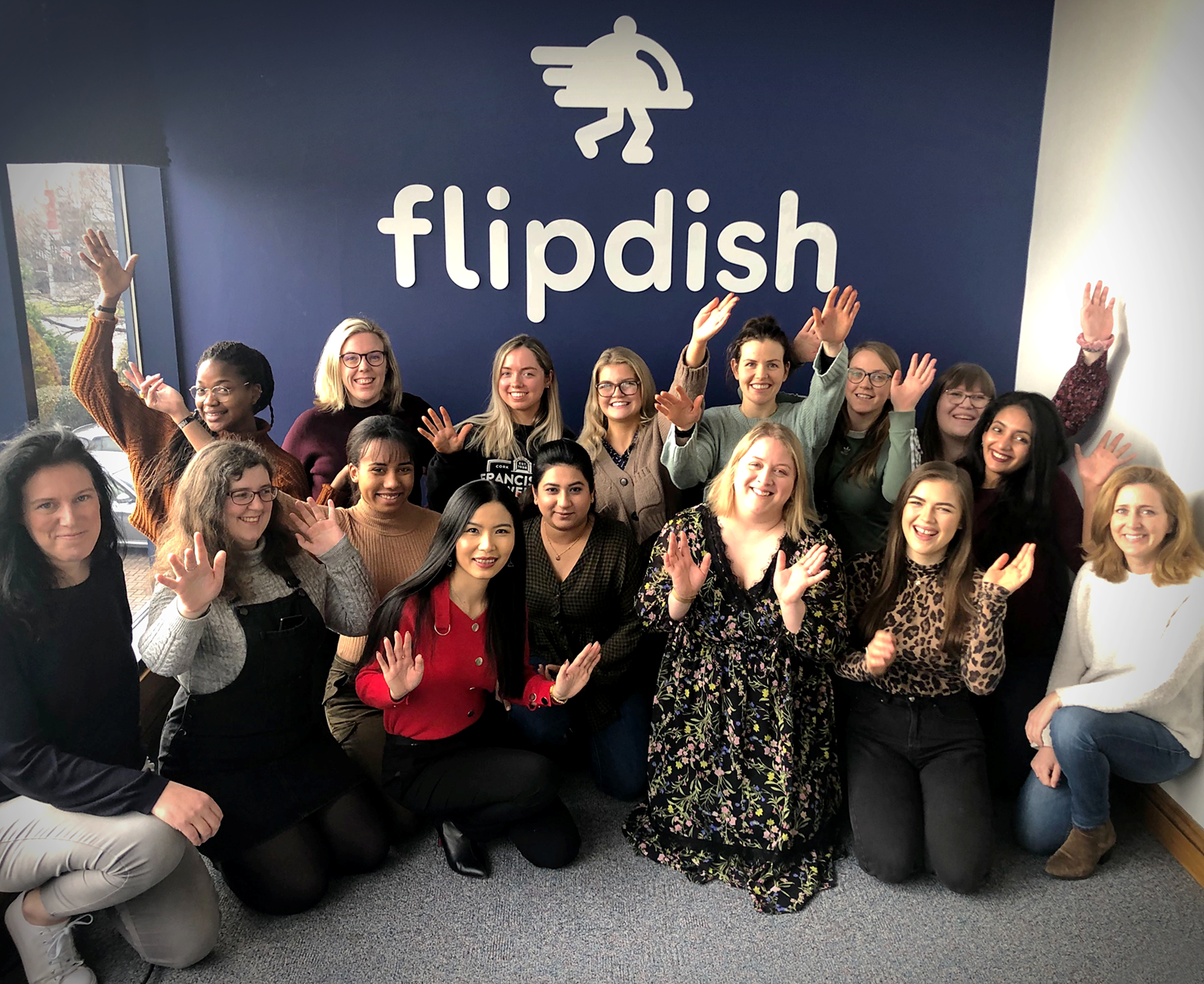 When Flipdish was founded in 2015 there were no women on the team. Just two brothers on a mission to build a great product and company.
Today Flipdish employs more than 90 staff, 30 of whom are women. As a tech company, a 2:1 ratio is pretty good. However, we plan to double our staff numbers in 2020 so watch this space.
Our female staff work across a range of departments including software engineering, sales, marketing, finance, HR, customer support and customer success. They come from a broad spectrum of backgrounds and nationalities including The Netherlands, Trinidad and Tobago, China, India, Argentina, Spain, Poland, France, Brazil and Panama.
We foster an inclusive workplace culture by offering flexible hours, remote working and opportunities to grow within the business.
We'd like to introduce you to some of the amazing women making a difference at Flipdish.


What advice would you give to young women thinking about a career in tech?
"Start practising early and don't stop. There are so many online resources available that you can use. Keep asking questions and don't be afraid to dream big. The worst that can happen is you learn." Read more


What does International Women's Day mean to you?
"I love how International Women's Day shines a light on sectors that women would have shied away from before and empowers them to apply for positions that traditionally would have been more male orientated." Read more


Tell us one woman in the food industry who inspires you and why?
"I'm going to cheat and say two - my customers Emma Sheehan and Yvette Fidgeon from Bombay Pantry. They are intelligent and ambitious women who run a very successful Indian restaurant and takeaway business in a very challenging, male dominated industry. They are smart, strong and kind, a winning combination in my mind." Read more
We're looking for talented teammates to help us grow. Take a look at all of our open roles on our Careers page.