Flipdish Features: Growing your Takeaway from the Ground Up.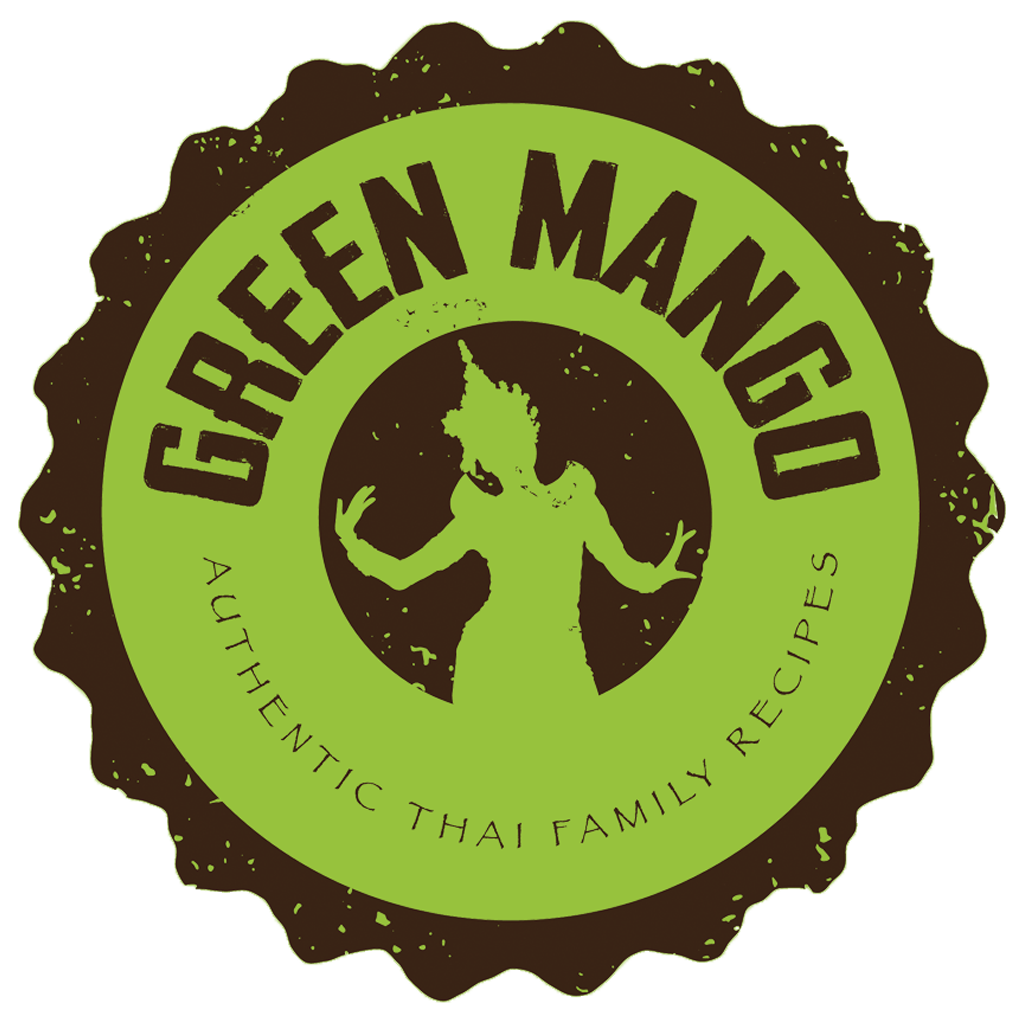 An Interview with Keith Kennerk from Green Mango.

I was fortunate enough to sit down last week and have a chat with Keith Kennerk, the owner and founder of "Green Mango" Takeaway along with his wife Nipaporn, a Thai national. Now in operation for nearly ten years, "Green Mango" was one of the first Thai Takeaways to open in Ireland in a then saturated market of pizza and Chinese Delivery. Now with four shops serving all of Dublin and Wicklow, Green Mango is a valuable member of the Flipdish, family so we thought we'd ask him a few questions about how he got from there, right up to now? How did the business grow from one shop in Rathfarnham Village right up to its rightful place as the trailblazer of Thai takeaway's in Ireland. I asked Keith where it all began!

"[I] started a business when I was 20, with a guy I went to school with", a company selling face to face and getting know customers on a personal level "leaflets in doors" as Keith described it." After 5 year Keith went onto leave the business, feeling it was time for him to move on, in a literal sense as well. "I then went to Thailand.[…] I'd been going there for years anyway for holidays, and ended up this time staying there for a little over a year, learned the language and just immersed myself". For Keith and his wife Nipaporn, Thailand soon became a home away from home. It was clear they wanted to settle there permanently, and during this time Keith began looking to apply his business skills to the Thai market. A Subway shop in Bangkok was on the cards for some time it seemed, as Western Franchises were beginning to slowly become the Monopoly over there. These negotiations planting the seeds for the inevitable transition to the food industry later down the line.
Thailand's Food Markets 🇹🇭
Regrettably things didn't come full circle, they returned to Ireland in 2009. But there lingered desire to return, they'd spend some time in Dublin and then return to Thailand in a few years. "That was the plan anyway…" Keith laughs. Upon returning to Ireland, Nipaporn (whom Keith mentioned at this point, is a chef) landed herself a job working in "Chilli Club" an establishment boasting itself as being the "first Thai restaurant in Dublin". It was during these months settling back in, Keith realised that there was a glaring hole in the market for authentic and readily available Thai food. Setting in motion the cogs that would lead to the opening of "Green Mango".
"I was reluctant to start at the beginning, but with Nipaporn being a chef, it kind of made sense!"
Keith's brother during Green Mango's infancy, ran a Fish and Chip shop. With the readily available help from his brother, all the pieces fell into place. "I had a bit to lean on, in regards to suppliers and equipment and knowing what to expect". In 2010 having secured a premise with the help from his brother, they opened their flagship store. Keith would run the business, his brother an industry veteran keeping him up to date with the tricks of the trade, and most importantly Nipaporn, who authentically understood Thai food. "Obliviously Nipaporn is the selling point, so we have the authenticity. All the recipes she uses were her Mother's because she too was a chef, as were her parents."

Green Mango's family recipes are a guarded secret.
Green Mango's menu quickly became made up of organically passed down family recipes, recipes still made in Green Mango kitchen daily. "Getting it up and running! That was a different story though", Keith smiled. Our conversation moves from the prep to the execution as Keith begins to talk to me about the first days in Rathfarnham Village, only a stone's throw from my family home. I went on to ask about the first takeaway shop? In the beginning it was Keith, Nipaporn, his Sister; (who's still there today) and a circle of Thai chefs. "We only had Thai chefs, most were friends of ours already. It was a great little bunch starting off!" I personally remember as I'm writing this, receiving leaflets through the door close to the opening of the Shop, harking back to old business practises of Keith's. I decided to probe deeper and asked about the emotions on day one!
The first shop was run by a core family team all with specific roles to make the business a success.
"Hectic, Tiring but very rewarding" was his immediate response, "but when we opened the doors, we were flooded". It was long and arduous with Keith confiding, he didn't have a day off for over 6 months. At this point he reminisces about the regulars popping their heads in over the first few months, in particular, one stand out customer shouting into the shop on numerous occasions "Are you still in there!?" Laughing at the hours Keith was putting in to keep his new business a float.

Green Mango's Online Pre-Order and Delivery Website.
As the business continued to grow it was clear offering a delivery service soon became of vital importance to accommodate this fresh demand. "Because I was delivering food myself at the beginning all of the time, and still do if needs be" This is common practise in the early days for the competitive space of takeaway food.
Upon offering delivery, Green Mango's client base shot up allowing them to reach a market beyond the Rathfarnham suburb. "It was amazing because, then we used to get phone calls to the shop afterwards saying that was the best takeaway they'd had in their life! Others were saying I can't believe that was a takeaway, and that was just great feedback." With something that they were all proud of, Green Mango began to grow and became a popular option for the consumers of the area. Keith fondly recollects.
"to this day, whenever I'm down in the village, it's still the same customers, and I still remember their names".
Success continued and loyal customers ritually made there way to eat there for over the coming months. It would be nearly 2 years later, however the organic growth would take a new shape, and with that, the Lucan branch opened up in West Dublin. Coming about from the new clients outside radius of the South Dublin. With sound knowledge of their unique selling point and two very successful shops open, it would be as easy for their next restaurant to convince the locals of how unique and authentic Thai food is for delivery is as an option. The Greystones branch opened, introducing Co. Wicklow to a taste of Thailand. Sandyford is now their forth branch currently, and the first to introduce the lunch time eat in option.

Traditional Thai Curries and Salads are prepared daily.
Green Mango, has gone from strength to strength, and in 2015 received two national honours at the Annual Takeaway Awards, including "Best Takeaway" and "Best Curry in Ireland".
"It was a great night, and a fantastic acknowledgement, something to really shout about."
Reaching where they are now was a slow process that took many years of growth, one foot forward and sometimes two steps back. I asked Keith if he thinks the restaurant and takeaway industry has changed a lot during his time?
"Massively" was his quick response but one way Green Mango continues to remain so ahead with the ever changing food industry is keeping their menu up to date with food trends. "we introduced a gluten free menu and we have just introduced a vegan menu also". It seems to me that Green Mango is in safe hands for now.
Thank you Keith for talking the time on your busiest day of the week to sit down and chat with me.
Green Mango is one of over 1000 customers who use the Flipdish ordering platform. By using the system, his customers order, pre-order collect and receive their orders directly through Green Mangos' own personal app and website designed by us for your restaurant. Keeping up with trends, pre-ordering and updating your own personal website is now only a click away now.

Green Mango's Vegan Options Promoted on Social Media.
Follow and Like Green Mango on their Social Media to keep up to date on all of their offers and deals.
Interested to learn more about Flipdish?
Learn about the different ways Flipdish can advise you on how to improve your online ordering system:
5 Reasons Your Restaurant or Takeaway Should offer Online Delivery Services!
Got any questions for us? Contact our Customer Success Team on [email protected]