Taking a mobile-first, customer-centric approach with restaurant apps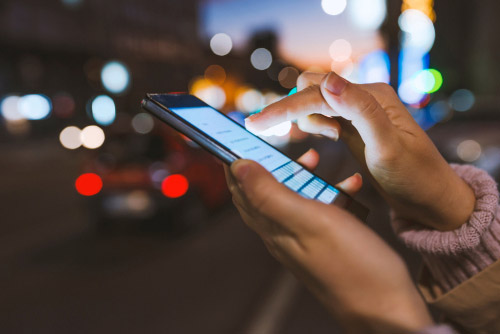 Smartphones play a very prominent, almost ever-present role in our daily lives. And the numbers back this up - mobile usage now makes up over half of web traffic worldwide.
In the second quarter of 2020, mobile devices (excluding tablets) generated 51.5% of global website traffic, and that figure has consistently hovered around the 50% mark since the beginning of 2017. Some 80% of Internet users own a smartphone.
In light of these figures, mobile is crucial to pretty much all consumer-based industries, with hospitality being no exception. The key role of smartphones throughout society dictates that businesses and marketers must constantly strive to meet the customer right there, where they are, and on their terms. That means optimising towards their needs and habits, taking a customer-centric approach, which also of course helps to ensure business survival and success.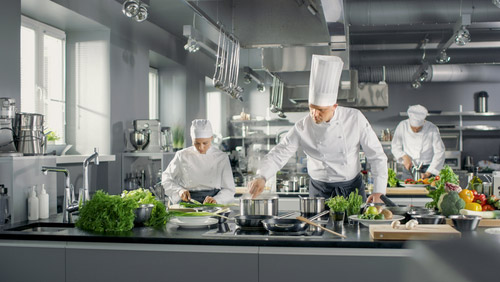 Growth of online ordering through restaurant apps
The hospitality sector has certainly been adjusting rapidly to the upward trend of mobile usage. Mobile ordering technology is becoming common practice at major fast-casual restaurants and coffee chains, as consumers demand increasing levels of speed and convenience. A survey conducted by Deloitte found that 40% of customers actually prefer to order online – and when they do, they spend more.
The proliferation of digital ordering solutions through restaurant apps and websites has probably been the biggest single change in the industry over the last few years. With the tech solutions now available, customers can order and pay quickly and conveniently from anywhere in just a few clicks on their smartphone. Customers expect restaurants to embrace tech and offer greater convenience all the time.
Figures from last year show that restaurant digital orders have grown at an average annual rate of 23% since 2013 and the majority of digital orders (60%) come through mobile apps. This is no big surprise, as the advantages are obvious. Consumers prefer apps over mobile websites due to the better user experience, speed, extra features and special offers. There is of course the caveat that apps need to be downloaded by customers first.
So the move to mobile ordering has occurred at pace, being widely embraced by restaurateurs and industry leaders. It has now also been hugely accelerated by the events of this year and COVID-19 lockdown measures all over the world.
With dine-in outlets closed for a period of months and those revenues curtailed or wiped out completely for many, restaurants have adapted and pivoted towards online ordering, offering delivery and collection services in large numbers through their websites and apps.
Even with dine-in returning at scale over recent weeks, there remains an emphasis on digital solutions to provide contactless ordering options, helping to maintain social distancing and hygiene etiquette. Table ordering and self-service kiosks are seen as key solutions here.
So the trend towards mobile ordering has become even more entrenched. The business benefits are clear - mobile ordering, especially through restaurant apps, offers customers the convenience they want. It can drive sales to greater levels, or indeed replace or augment traditional revenue sources. This applies to single-outlet operations as well as large restaurant chains and franchises.


Mobile marketing brings major opportunities
Of course the advantages of mobile technology are not confined purely to generating orders and driving sales directly. Reaching people on mobile devices also brings in major marketing and promotional opportunities.
Mobile marketing is described by Marketo as "a multi-channel, digital marketing strategy aimed at reaching a target audience on their smartphones, tablets, and/or other mobile devices, via websites, email, SMS and MMS, social media and apps".
So it covers a variety of different channels, all of which are relevant and valuable to restaurants and other hospitality businesses. Potential customers can be reached easily, quickly and directly on their smartphones, at all times of the day. Social media posts, SMS messages, push notifications and email campaigns are all very popular and effective mobile marketing techniques. New offers and menu updates can also be constantly displayed within your own app.
These channels can be utilised and optimised through a mix of organic and paid strategies, and crucially, they can give the audience relevant and timely promotions and offers while they are on the go. Budgets and resources can also be adjusted to fit the scale of the business, as well as immediate or long-term promotional opportunities.
Loyalty initiatives and customer retention play an important part in marketing strategy for hospitality. These channels, optimised for mobile usage, can be key drivers of this when leveraged effectively.
Flipdish's managed marketing services help restaurants to grow customer reach and increase orders through social media strategies, Google Ads, SMS marketing and custom email campaigns.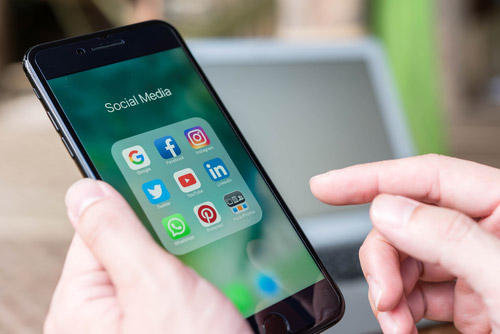 The advantages of having your own branded app
So taking a mobile-first approach to sales and marketing is very much recommended and appropriate to modern customer habits and preferences. Although each business's revenue model is different, the case for prioritising mobile channels is compelling and undeniable.
And having your own branded restaurant app brings significant advantages. When customers download your app, it stays on their smartphone interface, keeping it front of mind when they go to order food. They can order quickly in just a few taps.
Complete with your own unique branding and identity, an appealing design and positive user experience, your own app is distinctive and identifiable, bringing in regular orders and engaging directly with users. It can build a relationship with customers, drive long-term loyalty and improve your brand reputation.
By contrast, signing up with aggregator platform apps actually diminishes your brand, as your business is listed with many other options for customers to choose from. You miss out on the opportunity to develop customer loyalty - and worse, potential customers can be directed to competitors and lost for good.


With Flipdish, your customers can order from you in seconds through your very own branded restaurant app