Apple Pay, Google Pay, and Microsoft Pay on Flipdish web ordering.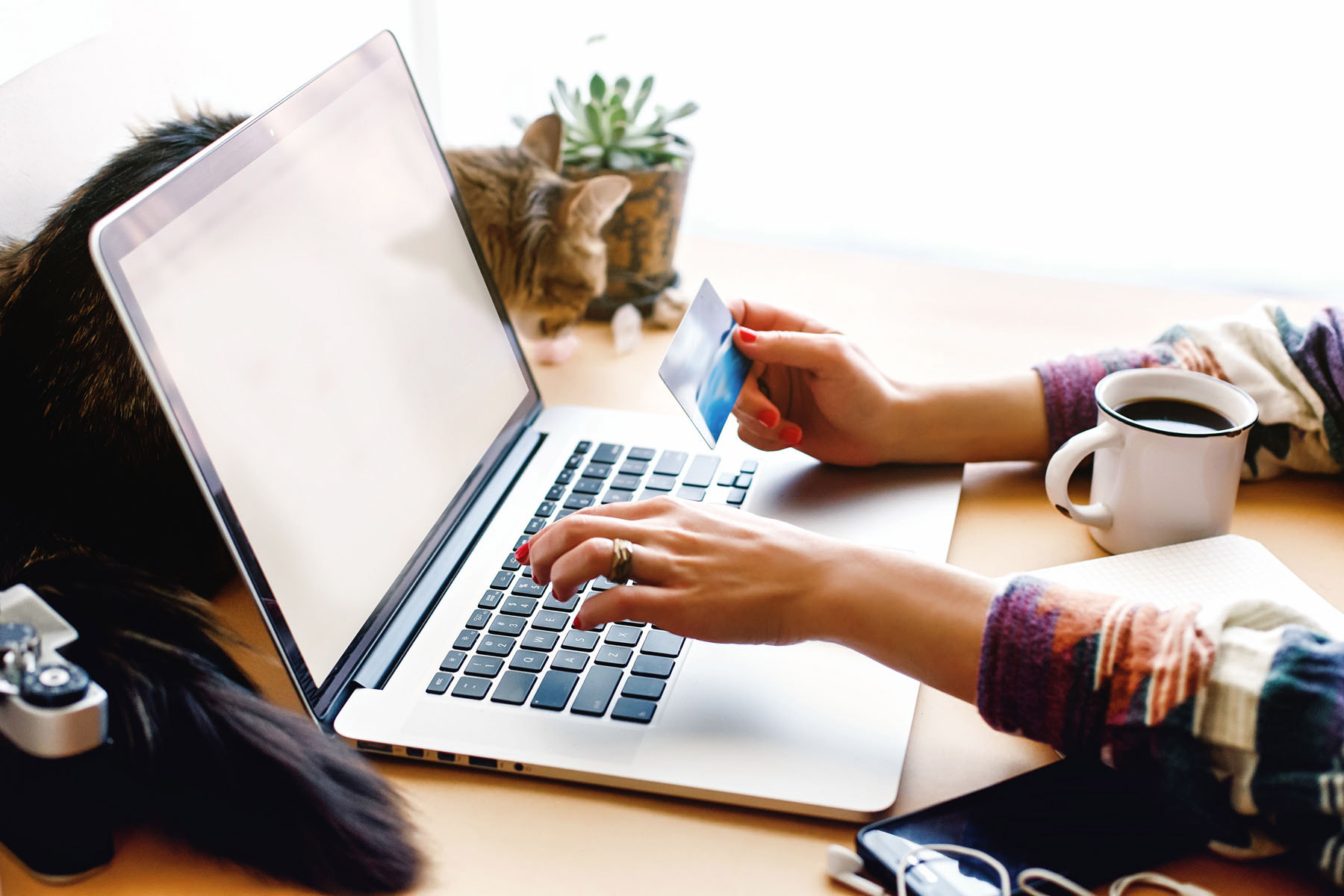 Apple Pay, Google Pay, and Microsoft Pay on Flipdish web ordering - smoother checkout for your customers.

In any checkout flow, the goal is to reduce friction. You want it to be as easy as possible for a customer to place an order.
That's why in our latest update to our websites, we've brought both Apple Pay, Google Pay and Microsoft Pay to Flipdish's online ordering solution so that your customers have more choice and a smoother checkout flow.


How does it work?

When your customer reaches the payment page, your website now automatically detects if they have Google Pay, Apple Pay, or a saved card in the browser.
Only if they have at least one of these payment methods configured, will your website then show the appropriate button to complete checkout using that option.
This means that if they haven't set up one of these payment methods, they won't see the button, meaning less distraction at this critical stage in the order process.


What does it look like?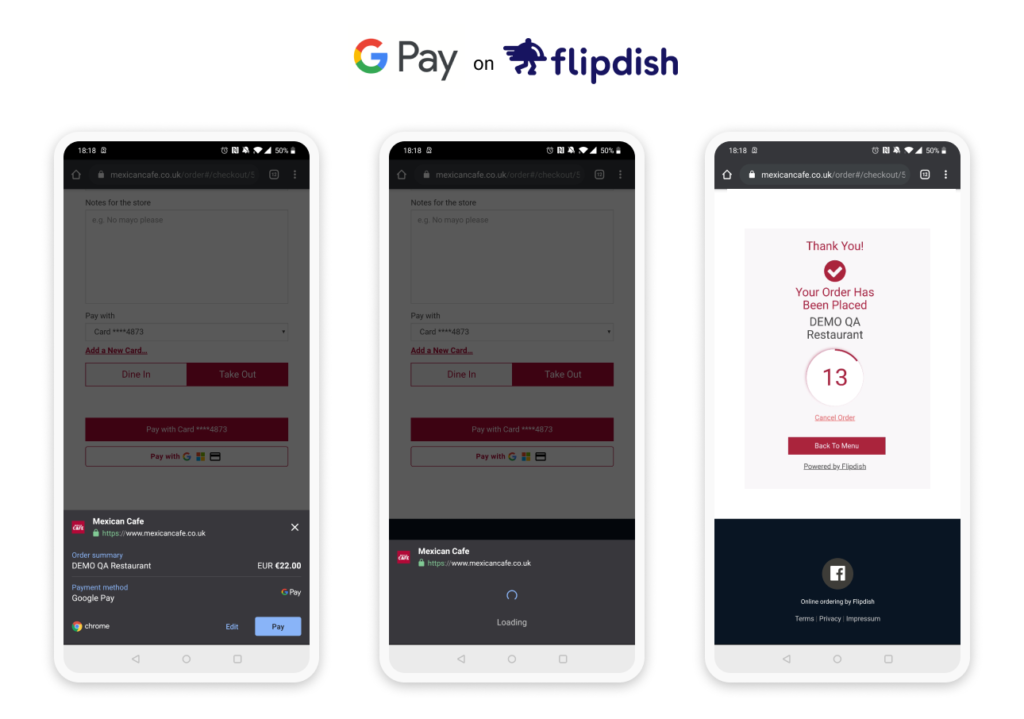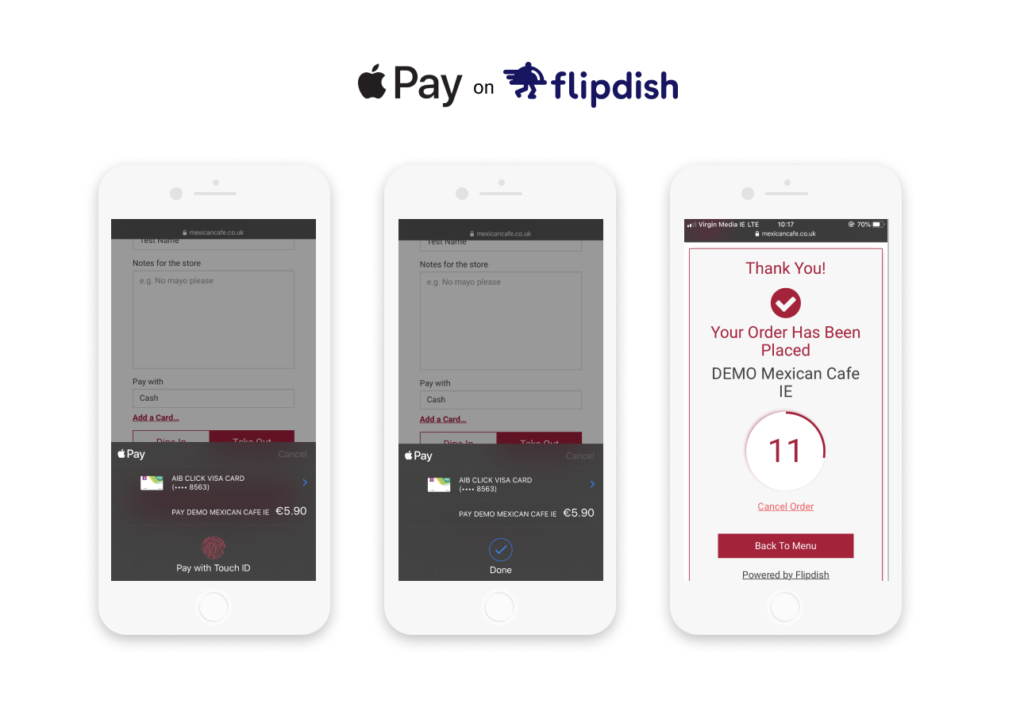 What do I need to do?

If you're using a Flipdish website to accept your online orders - nothing! Your website will automatically be update to offer these payments on checkout when available for the user.
If, however you're using the Flipdish embedded code to accept orders on your own website, don't worry we have you covered as well, simply contact us and we can upgrade your checkout experience.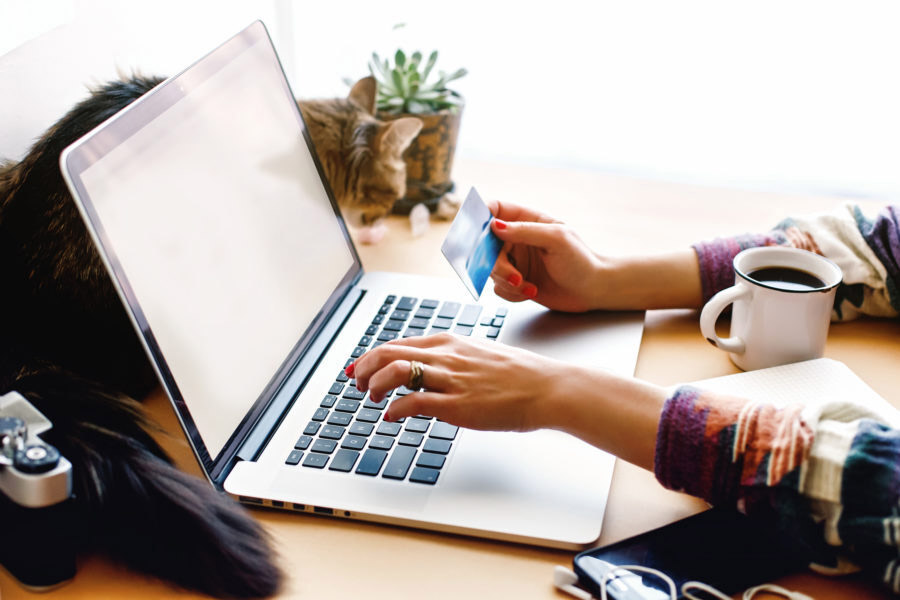 Why more payment options?
The usage of Mobile wallets like Apple Pay and Google Pay are on the rise, and they aren't going away. Statistics show that there are 441 million Apple pay users globally ¹, and that Google pay is the 5th most popular payment method globally, and the 3rd most populate in Ireland ².
And this shouldn't come as much surprise. The ease of checkout that these payment methods bring means users can confidently and securely complete their order on your website, without having to remember and manually enter card details.


Want to learn more?
You can find more information on Google Pay here, and Apple Pay here.
Sign-up for a free account today and get your restaurant's website up and running in minutes. Have your customers paying with Apple Pay or Google Pay in no time.
Want to read more about some of the reasons your restaurant should offer an online store?


Click below to read more about what Flipdish can do for you:
How Reviews Affect Your Business
Instagram Series: Maximise Growth on Instagram
The Power of Promotional Discounts and Online Offers


Interested to learn more about how Flipdish can help you business?