Restaurant names: making the right first impression
Shakespeare's Juliet famously posed the question, "What is in a name?", adding "A rose by any other name would smell as sweet."
The lovestruck teen of the Capulet family was lamenting her family's obsession with lineage and the fact it was preventing her from marrying Romeo of the rival Montagues. Her point: the name isn't important, it's the person the name represents that matters.
When it comes to naming a restaurant then, is it just a bunch of symbols used to refer to your establishment or something more significant? Is there a tangible advantage to be gained from picking the right restaurant name?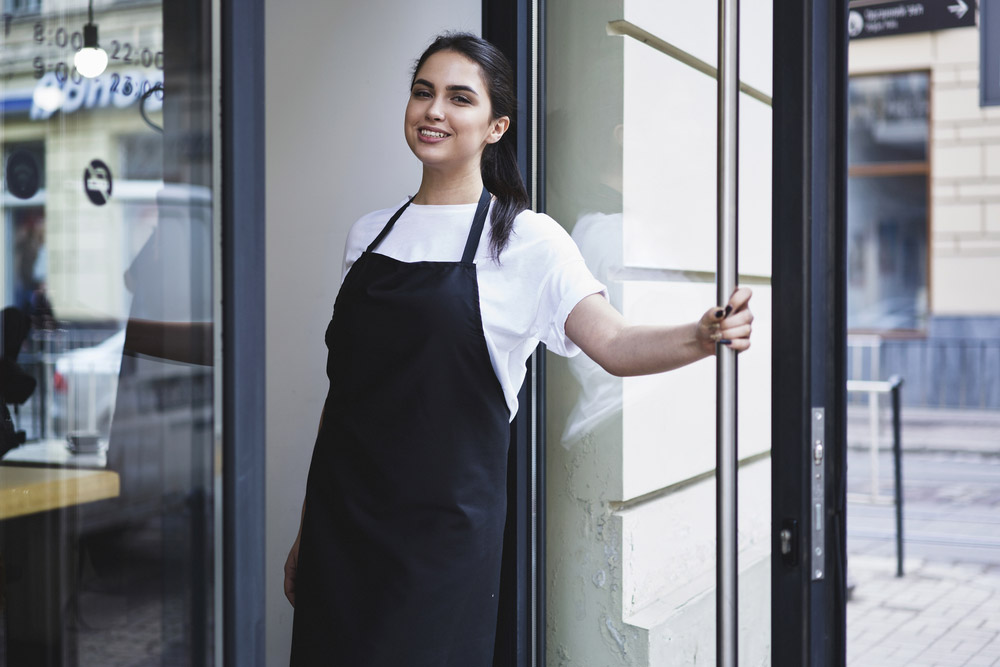 How important are restaurant names?
With virtual restaurants, ghost kitchens and off-premise dining booming – predicted to reach $470 billion worldwide by 2025 – your customers are more likely to find you scrolling through an app than walking down the high street.
That makes having a memorable name that conveys your brand's personality more important than ever.
In both cases, though, a catchy name can be the difference between a new customer clicking on your menu over a competitor, or remembering your restaurant and stopping in next time.
Although the quality of food, service, and customer experience are the keys to loyalty and long-term success, your name can also play a key role in how much friends recommend your restaurant to others, whether people remember your place and return, and whether they decide to take a chance on your food in the first place.
If you pick the wrong name that you end up regretting, it can be time-consuming and costly to make a change later. The right restaurant name sets the right tone from the first interaction. And it lays the foundation on which to build your brand and target your marketing effectively.
Your name tells your customers what to expect from you, and a good one can stick in their heads. A dull or off-putting name can be the difference between viral growth and anonymity.

What makes a good restaurant name?
There's no easy answer to this question because the best name for your restaurant depends on myriad factors. And sometimes the silliest or seemingly most uninspiring names become household names.
Increasingly though, in a world of digital adoption and a boom in delivery, many of your customers are searching online for restaurants. A memorable name that will catch the eye on a list is becoming essential to success, especially when your brand is making its entrance into the marketplace. That makes picking the right name a key part of your restaurant marketing strategy.
Many virtual restaurants are using puns and playing on words to create onomatopoeic or rhyming names, or names that use world-play to attract attention. Brands like Bad Mutha Clucka have seen massive success using this strategy.
If your brand is a sophisticated modern bistro, however, this is unlikely to give the right first impression. A name that tells the customer what type of cuisine or style of cooking you focus on would be more appropriate. Bistro Jean Luc says sophisticated French food, for instance.
Ultimately, a good name for your restaurant should be simple, unique, and memorable. But it must also capture the essence of your brand or give the customer an accurate picture of what to expect.
This is easier said than done, so here are 10 practical tips to help you create a shortlist of names, and then narrow it down to the best choice for your restaurant.

10 tips to pick the right name for your restaurant
Keep it simple
People tend to over complicate things. Especially when trying to cram a lot of information into just a few words. Some of the best restaurant names simply honour a person or place. Bill's, founded by Bill Collison for example, or St. John, founded by Fergus Henderson but named after the street on which the first location opened.
Nosh, Pret, and Nando's are all household names that use one word. Of course, it's very different for a small restaurant just starting up, but don't rule out a name just because it's simple. Sometimes less is more.
Reflect your brand
Your name is the ultimate distillation of your brand into a pithy phrase. Therefore, you need to know your brand values, story and identity inside out before you can distil into a name.
Your name should give a first-time customer the right impression and an idea of what to expect. Say you specialise in grilled meats and your branding is focused on prime cuts of meat. Your name would probably mention meat, bones, or fire.
If you have a dainty cafe serving tea and homemade cakes, a name like Juliet's Bakery might be more appropriate. Or if your brand is playful and casual, you could use an edgy pun like Juliet's Hot Buns.
Look at your values
A value-based name can be a powerful draw for people who are passionate about a certain cause or way of life.
London restaurant Silo evolved out of the idea of not having a bin, instead trying to minimise waste by utilising every part of each ingredient. The simple name cleverly plays on this idea invoking a storage silo used to store whole ingredients.
Be warned though, going down the values route can backfire as there will be people who oppose your worldview just as strongly. 'Resist! Vegan Cafe', for example, could spark strong feelings in vegans but might put off others who might otherwise have enjoyed the food.
Overall, make sure you are targeting the right audience for your brand. It's a fine line to tread, but using your values can be a powerful tool.
Think of your cuisine
Many restaurants use their cuisine to guide their name and differentiate from the competition. This is a good way to tell the customer what to expect but try to avoid generic names.
If you get the message across in a cleverer way, for example, by using the name of a unique ingredient, cooking method, or cultural reference, your name will stand out better.
Try combinational thinking
A good way to come up with a unique word or whole name is to combine two ideas into one. This allows you to convey two elements of your brand identity while also creating a unique identity for your restaurant.
In the examples given below, there are names that combine a cultural reference with a type of food, such as Doner Summer and Original Fry Up Material. Get your creative hat on and see if you can come up with a catchy name that brings two or more ideas together. But remember, if in doubt, keep it simple!
Invoke emotion in your guests
Nothing grabs the attention and induces positive action in a customer than tugging at their heartstrings. If you can find a name that will elicit an emotional reaction in the right crowd, you're onto a winner.
As mentioned earlier, you can use common values, or a cause to evoke passion. Or you can use nostalgia to evoke powerful emotions. A carefully chosen cultural reference can speak to a certain demographic, as you can see in the examples below. Just be careful not to get too niche as you could alienate entire swathes of the population.
Play around with a restaurant names generator
Online tools like this one take in keywords of your choosing and generate thousands of combinations for you to consider. Although many are unsuitable, it can be a great way to spark your creativity and kickstart your imagination.
Some of these tools even allow you to check if a name is being used and provide links to get started registering and buying a domain name.
Make sure it's Googleable
If your name is hard to spell or pronounce, people are more likely to make mistakes when recommending or searching for your restaurant. Avoid names that might confuse customers and use easy spellings.
It also shouldn't be too close to other well-known phrases or brands as you won't be able to rank well in results. Don't forget to double and triple spellcheck your name so that people can search and find you.
A/B test your shortlist
The best way to see if your idea will cut in the real world is to perform an A/B test and analyse the results. Try a poll with family and friends or through Instagram Stories poll functionality.
Pick a name that's all yours
One of the most important things is that your name is unique. So feel free to break any or all of these rules in your quest for the perfect name.
Think of the Wimpy burger chain. Named after a cartoon character, on paper it's one of the worst names out there, yet the iconic brand has been around since 1934 and is still going strong.
10 examples of cool restaurant names
To give you a real idea of what's possible with even a simple name, here are some excellent examples of catchy names for restaurant brands. Each name uses a memorable play on words – encouraging word-of-mouth spread – to convey its unique offering and brand values.
Using a play on words, this vegan brand's name invokes summer, disco music, and good feels, while also being a memorable pun.
This street food truck serves diner classics like stacked burgers and fries. The name plays on The Streets' debut album, Original Pirate Material, setting the tone and providing an unforgettable name to hang the brand on.
This classic pun is also a classic fish and chips takeaway. But the Godfather connotation tells customers that this is the best quality cod you'll find – or else.
A great example of breaking the rules the right way, Filthy Buns uses urban slang to create a trendy brand while telling customers to expect stacked burgers slathered in delicious sauces.
An edgy pun aimed at a Gen Z, Forked Up serves up healthy vegan bowls.
This Scottish dessert brand uses the notorious reference which ties in perfectly with their no-holds-barred approach to creamy ice creams and puddings.
Another name that's right on the edge and memorable as a result, serving Nashville Hot Chicken with a side order of attitude.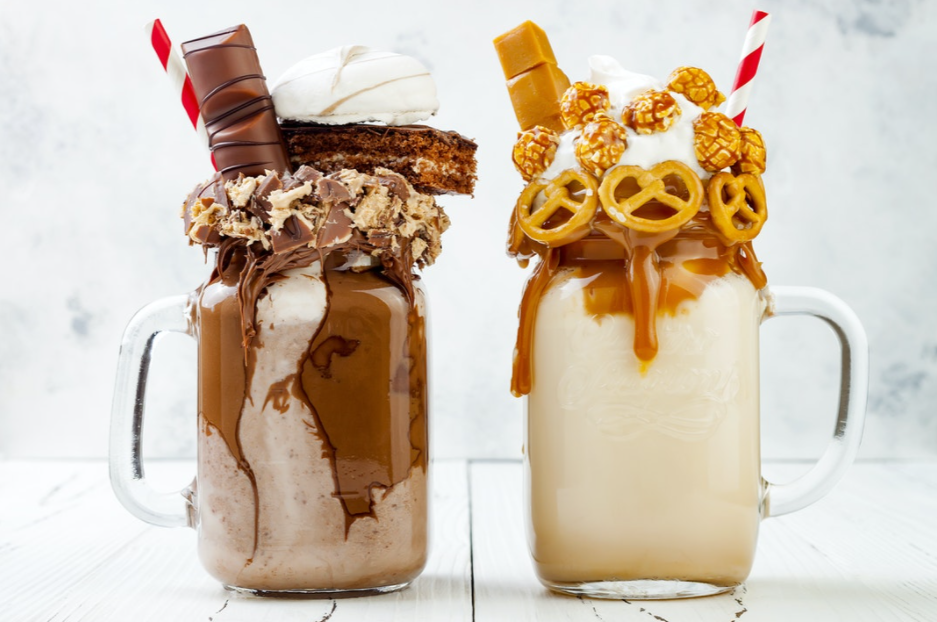 This clever name tells you all you need to know about this forward-thinking dessert brand.

This Texas restaurant perfectly sums up the feeling most people have when they look to order a takeaway.
A smart way to present a veggie burger brand and a good example of a simple name that sends the right message.

What to do after you've picked your restaurant name
Start your branding project
Now you've settled on a name, it's time to find visuals that do it justice. It's very worthwhile to hire a freelance graphic designer, if you don't have one on staff. They can create a branding pack for you, to include: your logo, primary and secondary brand colours, and what fonts are to be used on your menus, website, social media, and other marketing materials.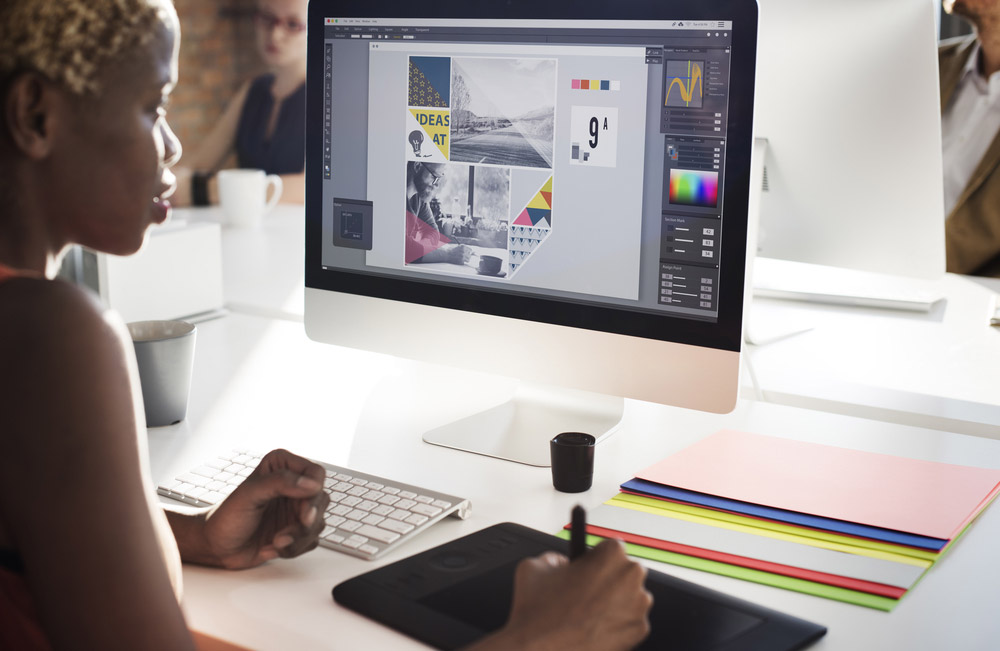 It's important to take the time to ensure your branding is as good at conveying your message as your name. When you're operating across multiple platforms and sales channels, consistency and a professional look will be the key to repeat business and omnichannel success.
Claim your domain name and social media handles
Don't forget to claim your domain names and social media handles as soon as you have stuck on your restaurant name. It will be much easier for customers to find you if your handles are as close to the name as possible. Although, with so many brands competing for names, you may have to adapt them slightly by adding your location or another differentiator.
Domain names are usually inexpensive and can be claimed from a domain name provider online. It may be worth claiming variations and similar domains to stop copycats stealing your customers. For example, claim the .com, .co.uk, and .co domains for your brand as well as any common misspellings and direct them all to your website.
Pick the right name for a solid branding foundation
In the modern world of tech-driven ordering and delivery, your restaurant name is more important than ever. It pays to take the time and go through the process of figuring out your values and brand identity and then selecting a name that conveys the right message to your customers.
The right name sets the tone for your branding and your restaurant marketing going forward. And the last thing you want is to have to change your name after you've already built up a reputation and a ranking in search engines and delivery platforms.
Off-premise dining, online ordering, and third-party delivery platforms weren't around in Shakespeare's day, so we can't blame him too much, but if we were to revise the famous quote for restaurants in 2021 perhaps it would read:
A restaurant by any other name just might not make it in today's crowded marketplace.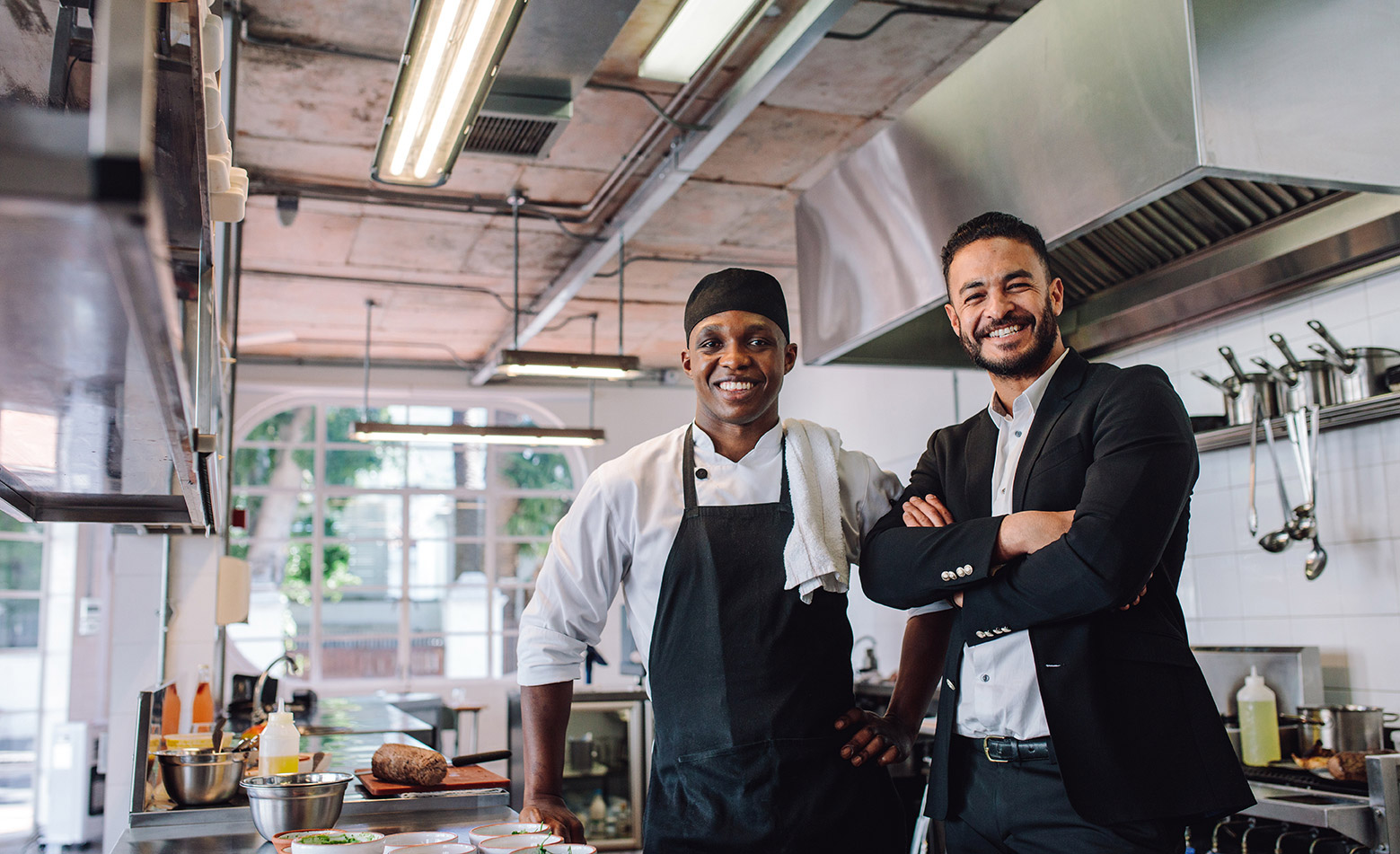 Looking for an online ordering system for your restaurant?
Talk To Sales