8 bar and restaurant marketing ideas to kick off the Euros
Has any football tournament been as long-awaited as Euro 2020? Alongside a reported rush of customers to UK pubs and restaurants, its kick off on June 11 coincides with staged hospitality reopenings and COVID restrictions easing around Europe.
Football fans — and fair-weather fans — will all be planning their viewing venues wisely. So as physical preparations begin with hanging bunting and installing outdoor screens, savvy owners and managers are looking at ways to attract ultras and fly-by-nights alike. Hospitality research agency CGA say that three in ten (30%) UK consumers plan to watch Euros games in a pub, bar or restaurant.
Here's eight bar and restaurant marketing ideas to consider for the month-long tournament.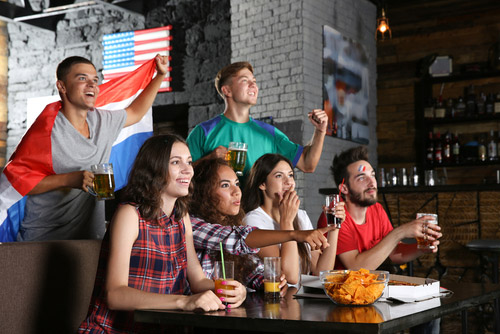 1. Offer themed dishes or sandwiches
If you've an in-house chef or an arrangement with a supplier or food truck, consider rejigging the menu for a tournament-long special or even go niche for specific match-days.
This can be as simple as a business in Wales or with Welsh ties offering a special Welsh rarebit, perhaps with a new twist, for the duration of the Euros. Or it can be as complicated as specific match-day specials, such as ensuring there are Turkish and Italian influences or dishes on the menu for the first match, and so on. The latter works well for businesses with quite broad menus.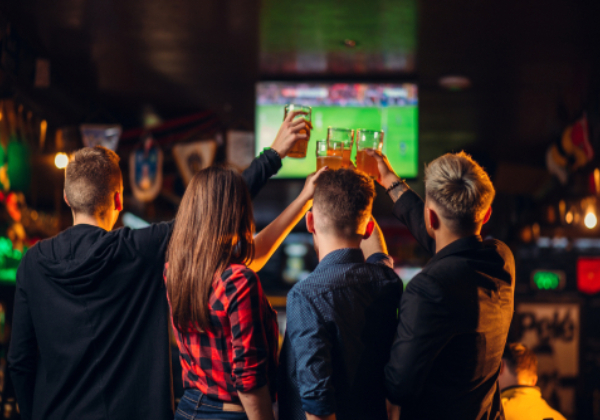 2. Give a free round for every team goal scored
Wherever you are in the world, or wherever you have ties to, you can offer a free round for every goal scored by your country's team. Nothing rides the wave of good sentiment and mutual celebration like a promise of a free pint. To cost this up, you'll need to look at the odds for your chosen team and make a call on the free beverage on offer. Alternatively, you could pick a player from your team. For example, offer a free drink every time Harry Kane or Álvaro Morata score.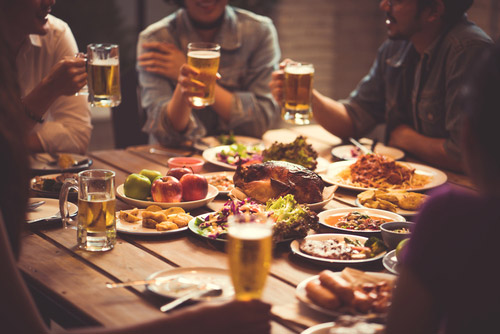 3. Advertise meal deals
Watching football is a team sport. While everywhere will be rammed on the day your country plays, the final, quarter and semi finals, you may wish to sweeten the deal on other match days. Something like four burgers, four fries and four pints for £35 could be it, or you could do a special £10 meal deal for individuals.
4. Try a Table Ordering incentive
Table service is essential if serving alcohol in England, and elsewhere many business owners are seeing the benefits of Table Ordering technology. It means that customers scan a QR code at their table, are directed to an ordering platform where they can peruse the menu and pay for items without needing to flag down staff.
It avoids any queuing or waiting at the bar, and early statistics show customers order more and more often with Table Ordering. Try offering a per cent discount off first orders as an incentive, such as 10% or 20%, and promote this in your shopfront, on social media and on tables.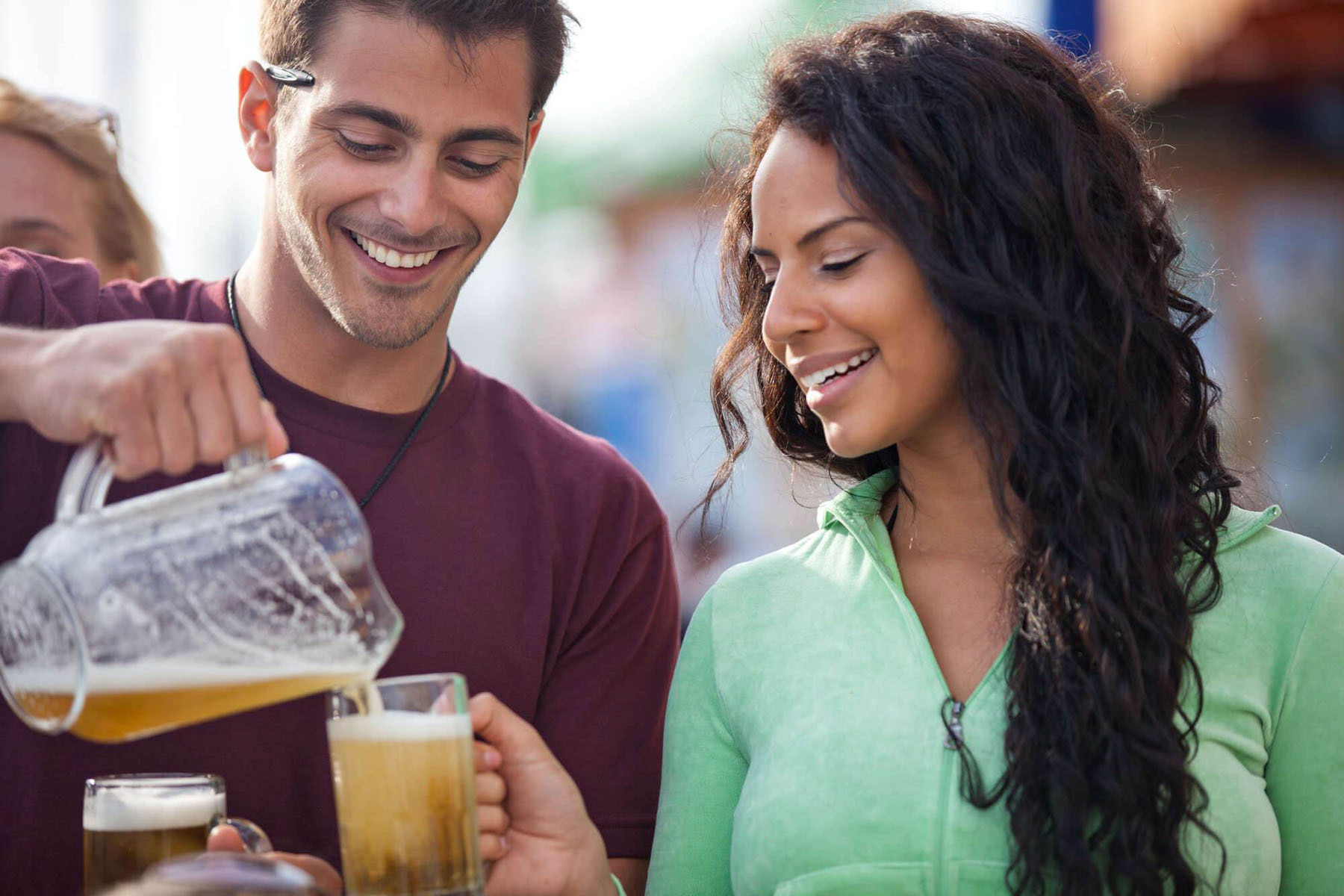 5. Pick your pitchers
Pitchers are perfect for sharing, making them ideal for the Euros, and during busy periods, they save staff time too. Ask if any of your suppliers have branded pitchers you can use or source your own. Then offer a choice of session and craft beers, alongside the old reliables, to appeal to a broad customer base.
6. Have a special brew on cask
If you work with a local brewery for your own in-house brew, or even create your own, consider branding or re-branding it for the duration of the Euros. Limited editions always drive interest, and especially so if you can offer it at a special tournament price.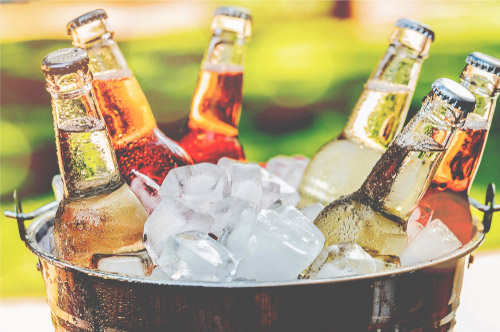 7. Encourage group bookings for VIP tables
When tasked with sourcing the group table for a match, the most important things are screen visibility and sound. After that, pint quality and food rank highly. Once you secure and advertise these, look at what else you can offer. Work up packages for groups including complimentary welcome drinks and half-time or post-match nibbles. A little extra can go a long way for groups deciding to stay on.
8. Offer respite
Not everyone loves football. In fact, a lot of people want to know where isn't showing the Euros and they will want to go there when the matches are on. If this sounds like your clientele, it's a very easy point of difference, and one you should highlight in your shopfront and on social media as soon as possible.