How to survive and thrive in the restaurant industry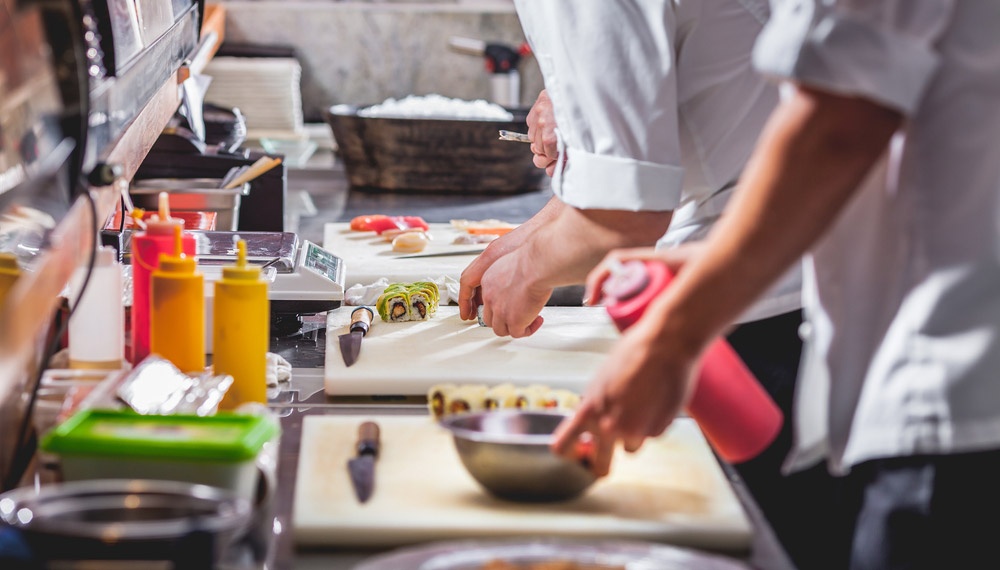 Whether you're a grizzled veteran or you're brand new to the restaurant industry, there's always something new to learn.
The world of restaurant work can be intimidating for those starting out so it pays to do your homework before you step out onto the floor.
From the idiosyncratic language often used to the right type of clothing and footwear, below we discuss the most important things to know when working in the restaurant industry.
Restaurant shoes and uniform
Restaurant workers, especially those in the front-of-house positions like servers and bartenders, are often required to wear a uniform and specific types of shoes as part of their job.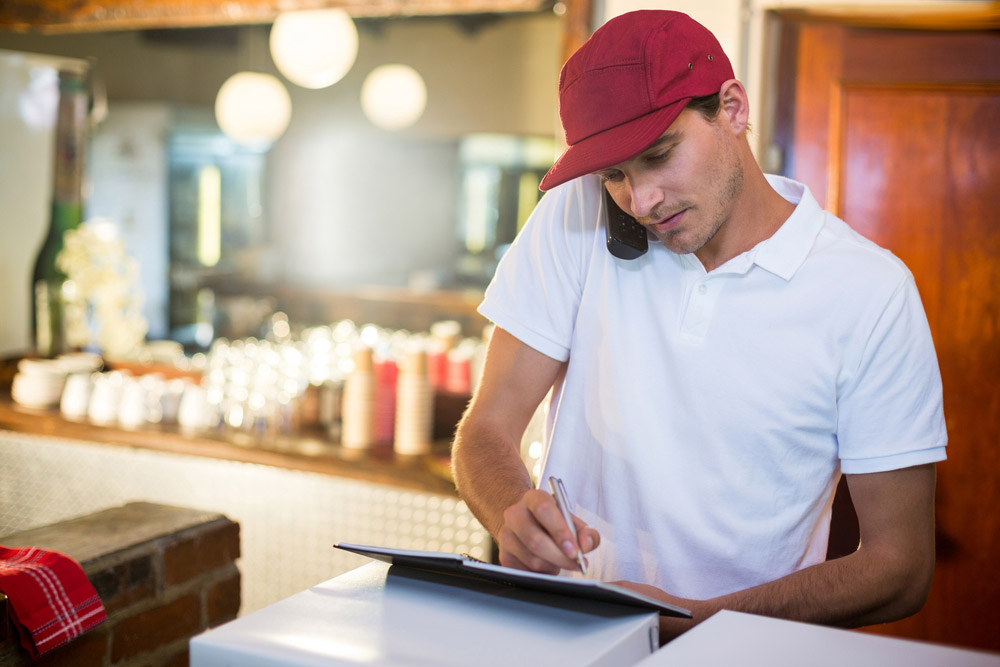 Here are a few key things that restaurant workers should keep in mind when it comes to their shoes and uniform:
1. Comfort
Shoes and uniform should be comfortable to wear for long periods, as you'll be on your feet for hours at a time. Shoes should fit well and provide adequate support to prevent foot and back pain.
2. Slip-resistant
Restaurant shoes should be slip-resistant and made of sturdy materials to keep your feet safe from falling objects and to prevent slips and falls. Non slip restaurant shoes come in a variety of styles and sizes so it's easy to find a pair that's the right fit for you.
3. Cleanliness
Never turn up to a restaurant job with a dirty uniform. Shoes and uniforms should be clean and well-maintained at all times. This includes regularly washing and ironing the uniform and keeping shoes polished and free of scuffs and stains. Many restaurants provide a clean uniform for each shift so you don't have to worry about washing it every day.
4. Professional appearance
The uniform and shoes should be appropriate for the restaurant's style and atmosphere and should project a professional and polished image to guests.
5. Conform to standards
Shoes and uniforms should conform to the restaurant's dress code, which may include specific colours, styles and materials. Some restaurants require staff to remove piercings or cover tattoos while many modern restaurants are more relaxed about personal appearance.
6. Safety
Some restaurants may require specific types of shoes, such as steel-toed boots, for workers handling heavy equipment or working in areas with potential hazards.
It's important for restaurant workers to understand the requirements and expectations for their shoes and uniform, as failure to meet these standards can impact their job performance and the overall image of the restaurant.
Restaurant industry terms you should know
The restaurant industry is a fast-paced world where clear communication is all-important. Make sure you know the latest industry slang otherwise you won't know what anyone's on about.
Understanding the industry's jargon can make you feel more confident in front of customers and colleagues and help you communicate better. So, whether you are a server, cook, manager, or a new hire, familiarising yourself with these terms will not only make your life easier but will also help you understand the industry better.
Of course, slang varies from place to place and region to region, but here are some of the fundamental terms to get your noodle around which are pretty universal:
86d: An 86d menu item is one that is no longer available. This term can also be applied to people, customers or anything else that fits.

Back of house or BOH: The back of house refers to the kitchen and other areas of the restaurant not visible to guests.

Busser/runner: A restaurant worker responsible for clearing and resetting tables, refilling drinks and assisting servers.

Covers: The number of guests or customers served in a restaurant or at a table.

Dine-in: Customers who choose to eat their meal in the restaurant, as opposed to taking it to go.

In the weeds: the kitchen is overwhelmed with orders and the cooks are barely keeping up.

All day – "5 cheeseburgers all day": total number of an item that needs to be prepared on the current kitchen backlog.

Front of house or FOH: The areas of the restaurant that are visible to guests, including the restaurant floor, counter and dining areas.

Mise en place: A French term meaning "everything in its place" is everything a chef prepares to be ready for service, including setting out cutting boards, containers of prepared ingredients, bowls and plates.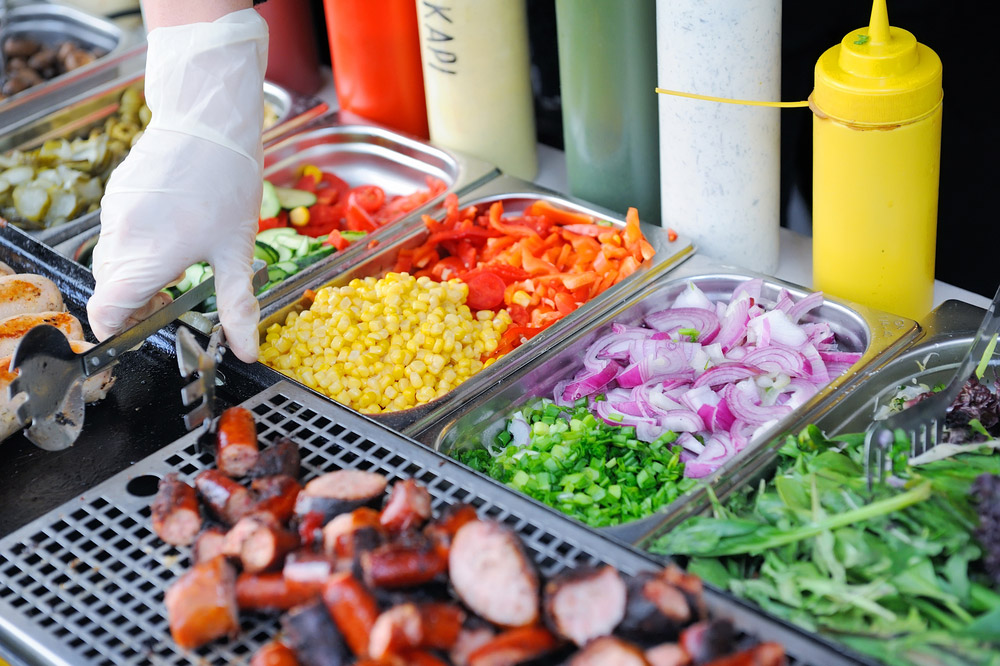 On the fly: Preparing and cooking food quickly, often in response to a rush of orders.

A la minute: Prepare and cook something to order.

Table turn: The process of clearing and resetting a table to seat a new group of guests.

Family meal: a staff meal typically eaten together before or after a busy service.

Upsell: Encouraging customers to purchase additional items or upgrades to their meal or order.

Walk-in: either large temperature controlled storage room, aka walk-in refrigerator, or a customer who turns up with no reservation.
These are just a few of the many terms used in the restaurant industry, and familiarising yourself with these and other terms will help you navigate the world of restaurants with confidence.
Restaurant industry categories
Street food is takeaway food served outside from a food truck or market stall. It is served fast like fast food in takeaway containers. Typical dishes include pizza, burgers, hot and cold sandwiches, hog roasts, fish and chips, kebabs, curries and noodle dishes, but street food could also be freshly shucked oysters at the seaside, simplified versions of fine-dining dishes or anything else served al fresco.
Quick service restaurants, also known as fast food restaurants, serve dishes quickly at a low price point and take in-store or online orders. Customers queue up to order and pay before they receive the food or order food for delivery or takeaway.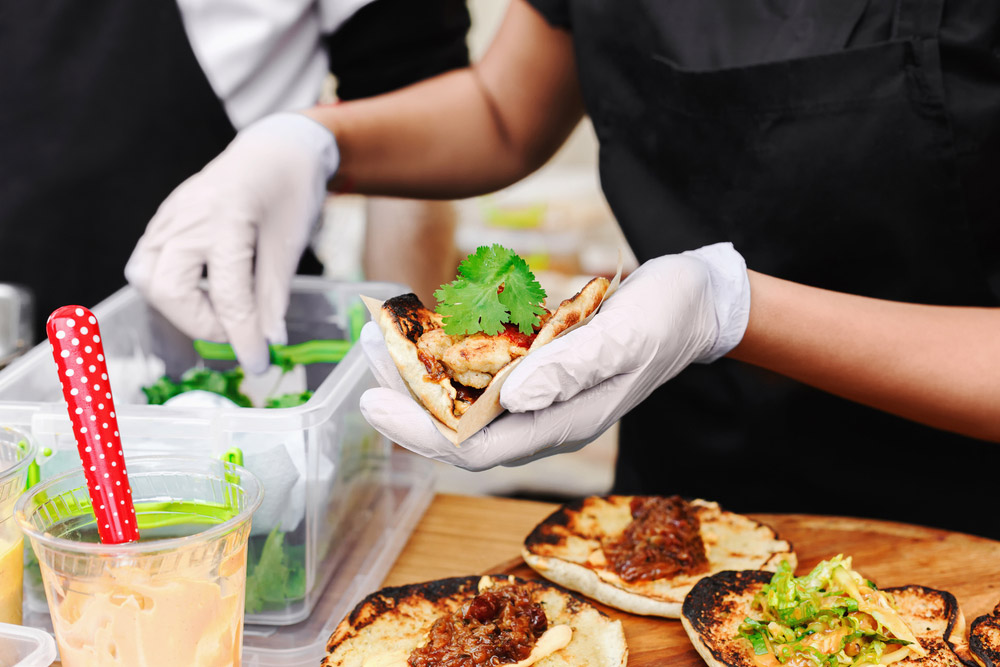 Food is served in takeaway containers so customers can eat at the limited seating available or take the food away. There is no table service so dine-in customers find a table and take their own food to it.
Fast casual restaurants operate at a slightly higher price point than quick service restaurants and have more of a focus on dine-in, typically with more seating available. They are counter-service, pay-before-you-eat and tend to have open kitchens and more customisable menu options than quick service restaurants.
Casual dining restaurants
Casual dining restaurants are at a slightly higher price point than fast-casual restaurants and tend to offer limited table service.
Restaurant franchises give entrepreneurs the opportunity to run an outlet of an established brand using the products, systems and branding for more chance of success.
Franchisors offer a package to franchisees, who pay an initial investment plus on-going royalties to the franchisor. Franchises tend to be large chains of well-known quick service restaurants with a proven track record of success.
Full-service restaurants are traditional dine-in, table-service restaurants. They tend to have full menus of starters, mains and desserts, served on plates and offer the full restaurant dining experience.
Restaurant industry trends 2023
2023 sees exciting new technologies emerging into a world of rising costs and labour shortages. Let's take a look at what this perfect storm means for the restaurant industry.
Belt-tightening
With rising costs across the board – including energy, ingredients and rent – restaurants are looking for ways to keep costs as low as possible while maintaining quality and efficient operations.
In the spirit of belt-tightening then, 2023 is likely to be a year of reduced menus, more careful sourcing and a focus on reducing waste.
In-house delivery
One way restaurants can immediately claim back a portion of their margins is to take delivery in-house and get off the big delivery marketplaces.
There are a number of good reasons many restaurants are leaving the big aggregators, such as getting control of their customer data, saving money on the high commissions on each order and having control over the full customer experience.
Tech consolidation
As restaurant operators look for efficiency gains on an even tighter budget, they want tech solutions that simplify operations rather than make things more complicated. API integrations already offer connections between different systems.
But 2023 may be the year to invest in an end-to-end restaurant management system that gives you all the tools you need in one system.
A modern restaurant POS system can handle:


Omnichannel ordering – cash, kiosks, third-party delivery marketplaces, web and app orders

Payment processing

Inventory management

Staff scheduling

KDS

CDS

Driver tracking

Health and food safety
With all of these tools built-in to one system, your restaurant benefits from a seamless order flow right through the restaurant and restaurant management is massively simplified. Both of which lead to lower operating costs.
Better consumer experiences
Consumers are demanding more convenient ordering and delivery experiences. Most people are used to getting what they want at the tap of a touchscreen, whether it's a taxi, a date or a burrito.
Offering frictionless online ordering is a must but there are other ways to give your customers a great ordering experience. Self-ordering kiosks are becoming more and more popular, and not just in enterprise fast food restaurants.
Modern kiosks come in all shapes and sizes and are increasingly affordable and suitable for any restaurant from a quick service chain to an independent takeaway.
Restaurant industry statistics 2023
Let's get a handle on some numbers. Here are the restaurant industry statistics you need to know in 2023:
Restaurant industry statistics UK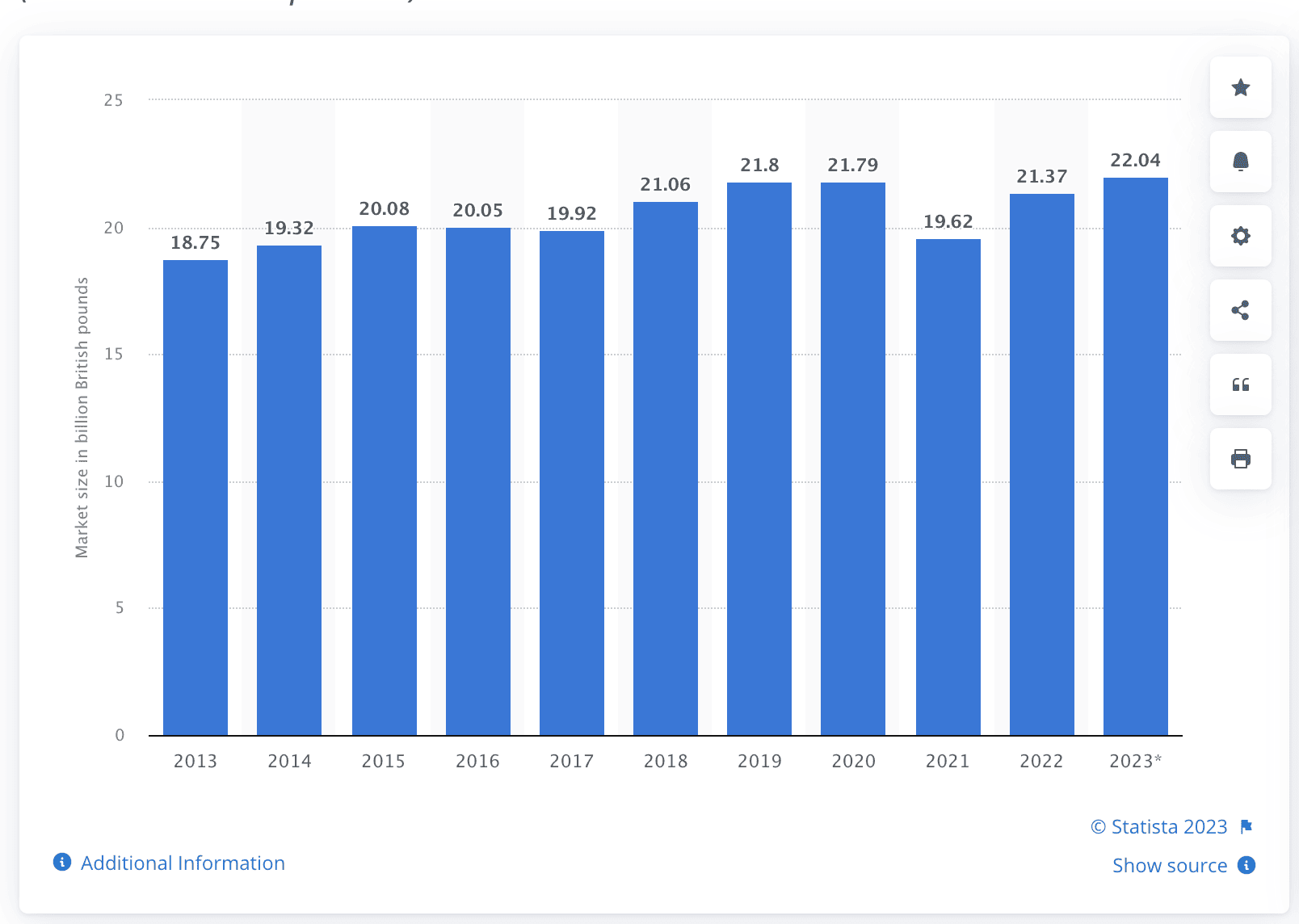 Restaurant industry statistics, Ireland
US restaurant industry statistics
Ready to take on the restaurant industry?
The restaurant industry can be the toughest and the best place to work all in one. But armed with the right restaurant shoes and uniform, industry slang and knowledge of trends and statistics, you'll have a fighting chance of making it.
For those who stick it out through the tough times, it can be one of the most rewarding jobs out there. The sense of comradery among a strong restaurant team is hard to beat and if you're truly passionate about food and great hospitality, you might just find your home in the restaurant industry.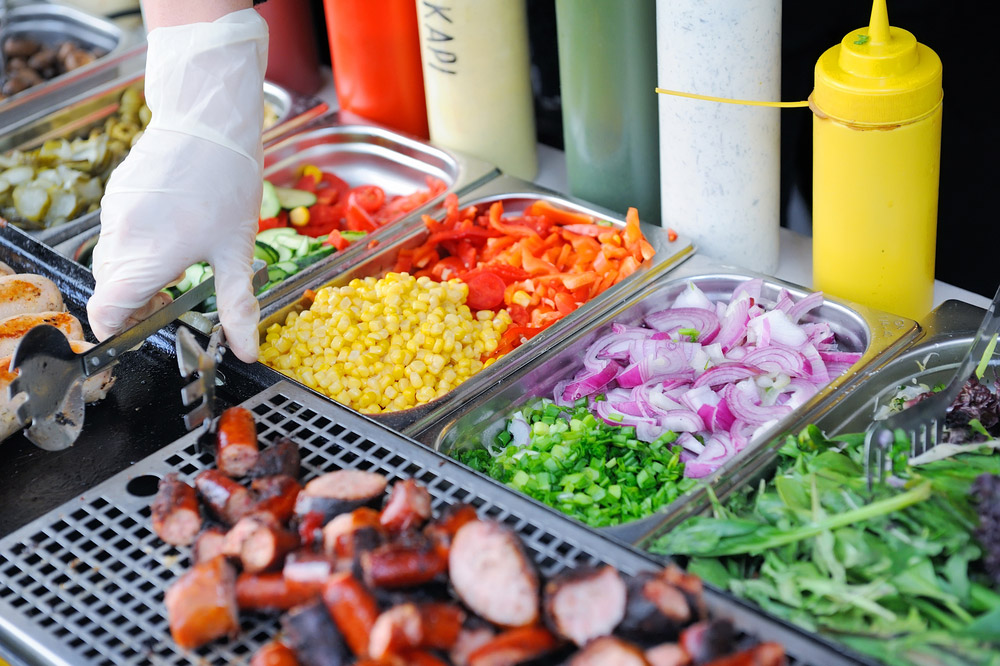 Get the best technology the restaurant industry has to offer
Talk to us