5 features to improve the dine-in experience with QR Code Order & Pay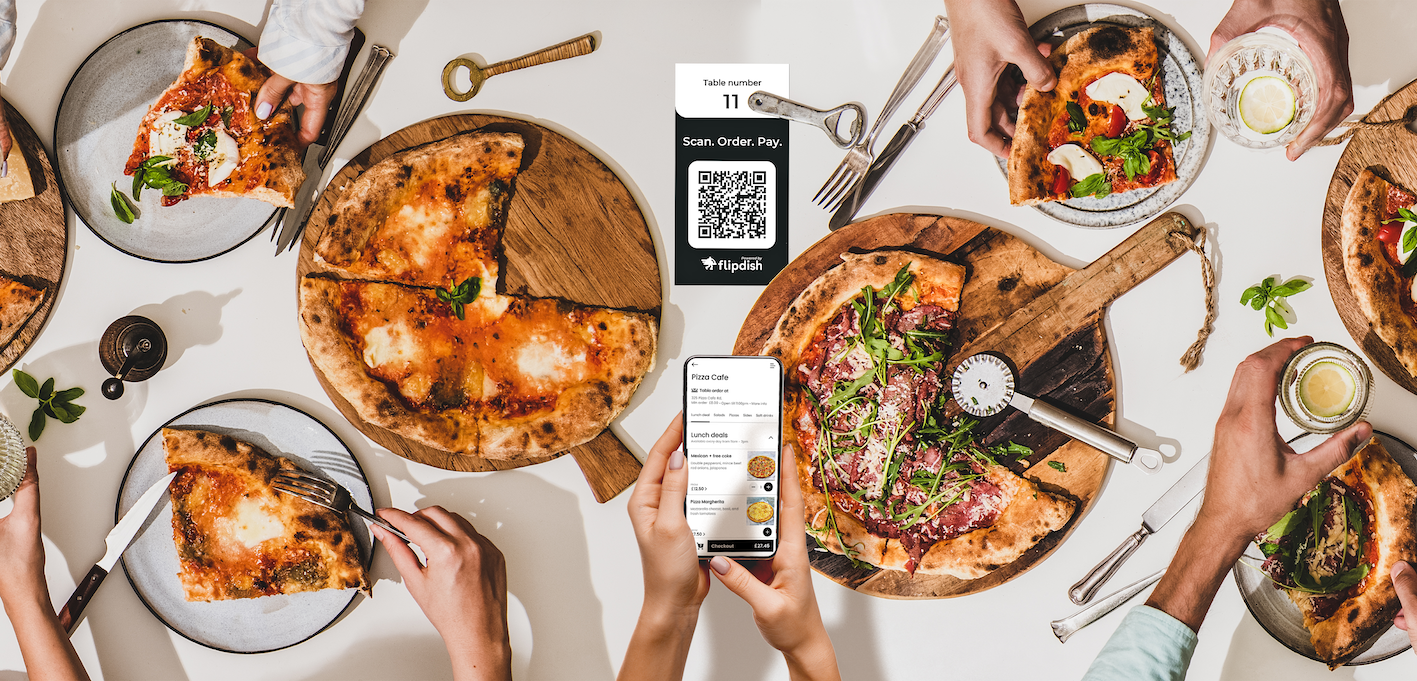 It's been a busy few months for our QR Code Order and Pay team. We've activated and installed QR Code Order & Pay into some seriously cool places (shout out Toca Social) and made some improvements to our product that we know you'll appreciate.

These enhancements not only improve your experience with managing QR Code Order & Pay as a platform but also improve your customer's experience with using the product.
1. Tipping configuration
Tipping is a key element in ensuring your staff get the gratuity they deserve. We wanted to give you as much control over this as possible, so we've made some improvements to how you configure tipping in the Flipdish Portal. Now you can…

Configure and set specific custom tipping values: adjust as you please to what suits your business

Control the predefined value: choose what value is preselected when customers get to the checkout screen

Influence and increase tips for your staff: with greater control comes an opportunity to influence and increase tips
Tipping is an area we're always monitoring and improving on. Stay tuned for more further updates coming in the coming months!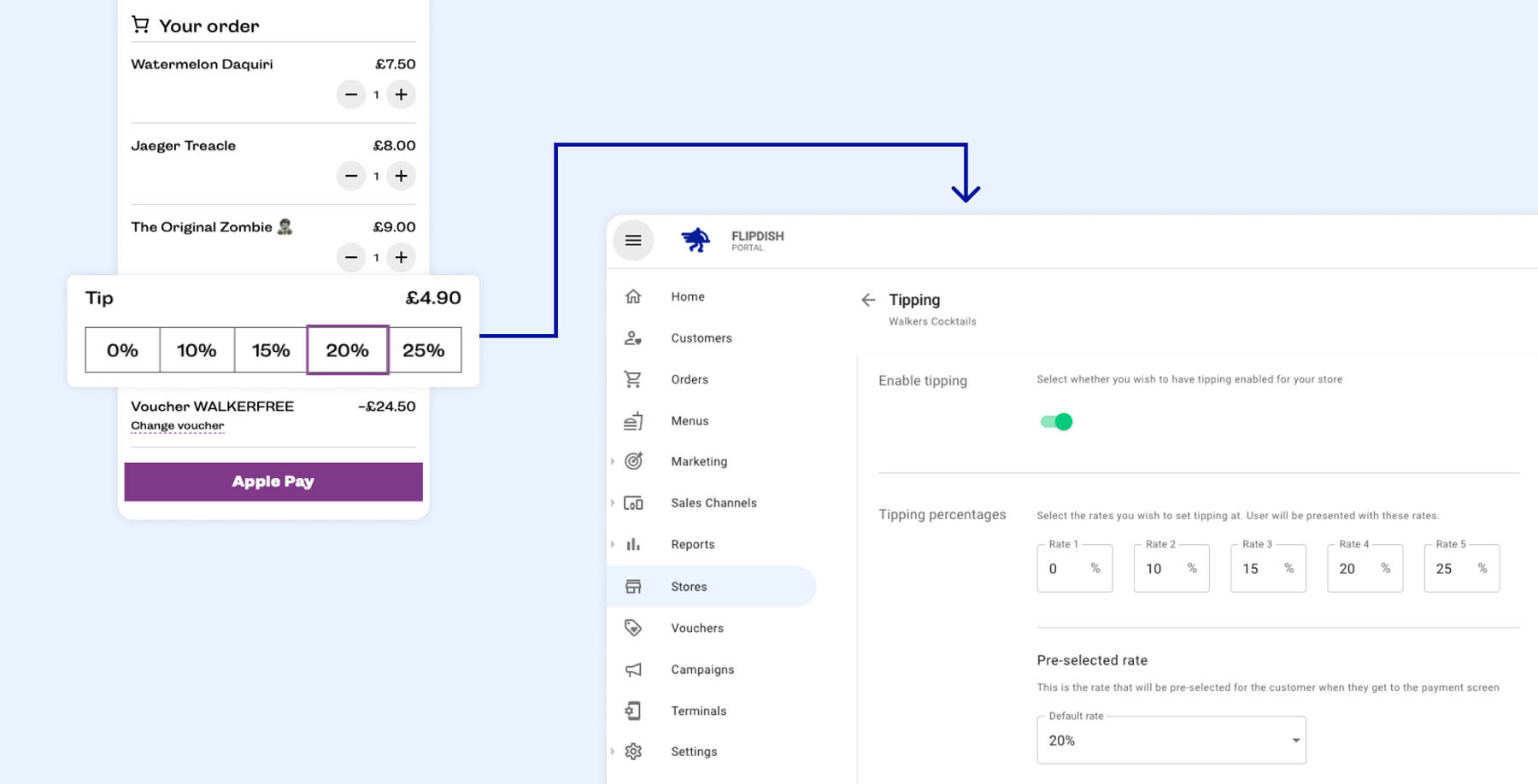 2. Table-linked QR codes

We've received some feedback that entering a table number can often lead to some errors, from wrong areas to wrong numbers. This leads to confusion for staff and frustration for the customer.

Table-linked QR codes drastically reduced these errors. Previously, your customers would scan the QR code, select their food or drinks, and manually input their table number. Now when a QR code is scanned, the table number will be prepopulated upon checkout.

3. Floor mapping and management

Now you can configure and update your floor plan within the Flipdish Portal, with no need to reach out to our teams. This means you can add or remove tables quickly, or even change their labelling from numbers to names. So let's say, it starts to rain, you can bring those outdoor tables back indoors, and update your floor plan with just a few clicks. Or say a large table cancels, you can reconfigure the room and update the floor plan on the Flipdish Portal quickly.



4. Receipts now encourage additional ordering

At checkout, your customers can now select either 'order more', or 'view receipt'. Viewing the receipt will bring out a pop-out window that shows the details of the customer order, neatly displayed.

5. Better integrations

We've made significant inroads and improvements into how we integrate with some of the major POS systems. We activated and installed some great customers over the past few months who are now getting the operational benefits of both QROP as a product and the integration into their POS. Win-win.

In fast-paced restaurants, packed bars, and venues with high order volumes, operational efficiency is crucial. That's where QR Code Order & Pay excels and why we are consistently improving and supporting businesses through robust and seamless integrations.



Looking for a best-in-class digital dine-in experience for your customers?